It will be hard to avoid responsibility for this one.
News Of The World reportedly hacked the phone of another woman whose daughter had been murdered -- and the phone may have been given to her by former NOTW editor Rebekah Brooks.
Payne, whose eight-year old daughter Sarah was abducted and killed in July 2000, had previously been told by the police that her name was not in the evidence obtained from Mulcaire. But the police have been reviewing the 11,000-odd pages of evidence obtained from Mulcaire in the wake of accusations that Scotland Yard botched the initial investigation because its reporters and officials were too tight with News International employees.

The police now believe that one set of notes refers to the Paynes -- and that those notes came from a phone reportedly given to Sara Payne as a gift by former NOTW editor and former News International chief Rebekah Brooks, "to help her stay in touch with her supporters," as The Guardian put it.
This would seem to undercut Brooks' defense that she had no knowledge of the hacking.
Below the orange squiggle of power I link to a video provided by The Guardian, who may have saved Western Democracy from the odious Rupert Murdoch and his lot of media mafiosi.
12:42 PM PT: Telegraph has a live blog going
Brooks confirms that Payne was given a mobile by the paper:

Quote For the benefit of the campaign for Sarah's Law, the News of the World have provided Sara with a mobile telephone for the last 11 years. It was not a personal gift.

"The idea that anyone on the newspaper knew that Sara or the campaign team were targeted by Mr Mulcaire is unthinkable. The idea of her being targeted is beyond my comprehension. It is imperative for Sara and the other victims of crime that these allegations are investigated and those culpable brought to justice."
16.12 Sara Payne, the mother of the murdered 8-year-old Sarah, has been reportedly told by Scotland Yard that her phone may have been hacked by Glenn Mulcaire, a private investigator working for the News of the World.

The phone is believed to have been given to Mrs Payne by Rebekah Brooks, the former News of the World editor who was forced to resign as chief executive of News International in the wake of the phone hacking scandal.

The allegations are particularly damaging because Mrs Brooks championed the cause of the Payne family and campaigned for 'Sarah's law', a proposal to allow parents to know if sex offenders live in the area.

Friends of Mrs Payne told The Guardian she was "absolutely devastated and deeply disappointed" by the news.
Here is a picture of Sarah Payne.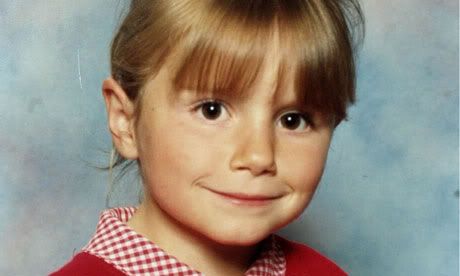 Rebekka Brooks and NOTW used Sarah's murder by a pedophile to campaign for "Sarah's Law", similar to "Megan's Law" - pedophile addresses are accessible to the public.