And you thought it was TOO DAMN High Enough, already ...
The man who ran for New York governor [Jimmy McMillan] with the simple message of "the rent is too damn high," is facing eviction from his rent-controlled apartment, because, he says, his "rent is too damn low."

The New York Post caught up with the politician who captured the nation's attention after he made a funny, yet surprisingly earnest appearance at a gubernatorial debate:

Jimmy McMillan says he pays $872.96 for a rent-controlled ground-floor apartment on St. Marks Place in the East Village — which he's had since the late-1970s, when the rent was around $275.

But the man who founded the tenants-rights party says his landlords are giving him the boot so they can pull in way more dough.

"I've been here since 1977, and they want more money!" McMillan says. "It's about 'My Rent is Too Damn Low.' "
'Rent Is Too Damn High' Candidate Faces Eviction
--
NPR
, August 5, 2011


Sorry Jimmy! -- Guess that's just "Life in the Big City".

Either you "Pay the Piper" ... or else you ... ???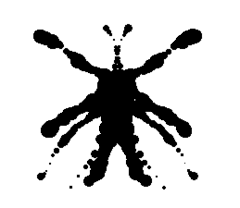 Well, I guess, you get to wait to see what comes next ...

Like the rest of us.
It's just another "Sign of the Times", we live in ... Desperation in Millions of small, shared doses.

No jump ... just another Economics Rorschach Test.
No need to study. It's a Pass/Fail course. Make of it, what you will.