This is the second diary about my trip/tropical biology course to Ecuador last month. The first one was about birds. This one is about insects. Specifically moths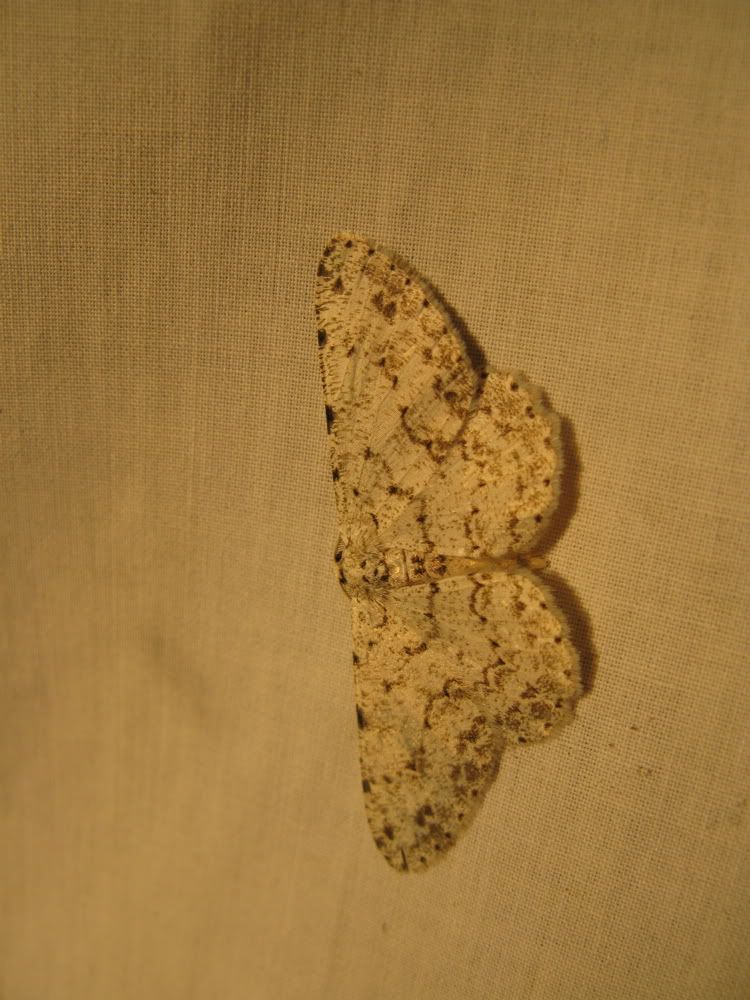 A few days after we visited Isla de la Plata (see previous diary) we arrived at Intag Cloud Forest Preserve. The preserve was founded by Carlos Zorilla, a native of Cuba who arrived in Ecuador by way of the US. Today the property is an exercise in sustainable farming surrounded by hillsides that look like this.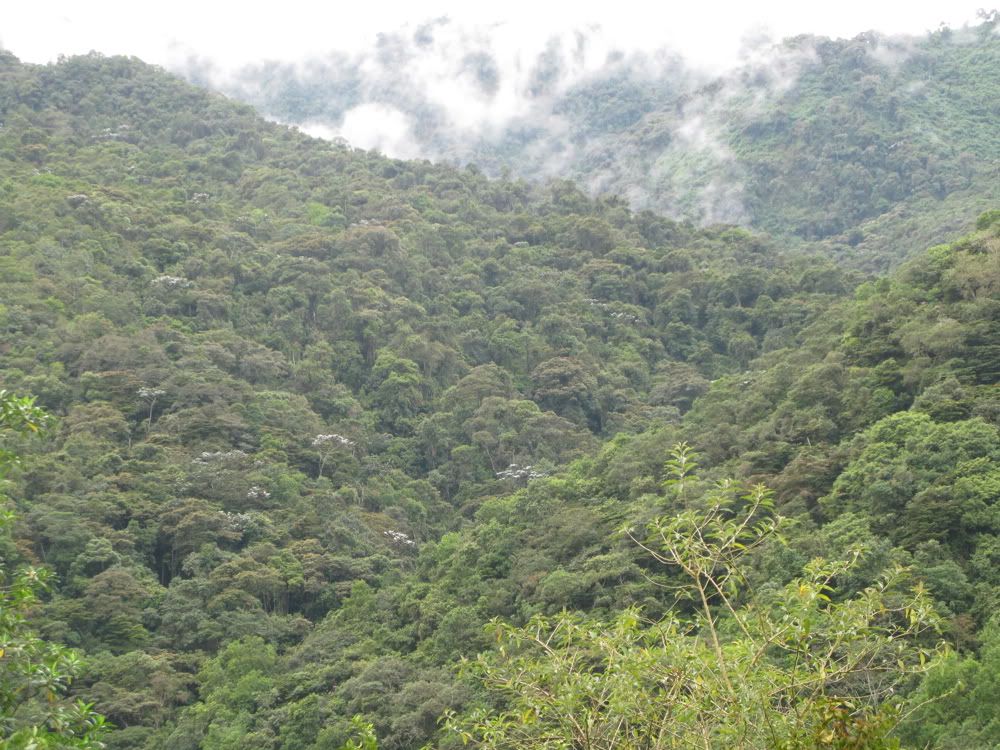 The preserve is on the western slope of the Andes in northern Ecuador. Cloud forests occur at middle elevations, above the tropical lowland forests. They are characterized by lush vegetation and ample fog and rain.
Carlos is a self-trained biologist and activist who has participated in community activism against copper mining in the area. He knows a tremendous amount about the plants and animals in the forest. The tremendous diversity of the forest means there is always something new to learn.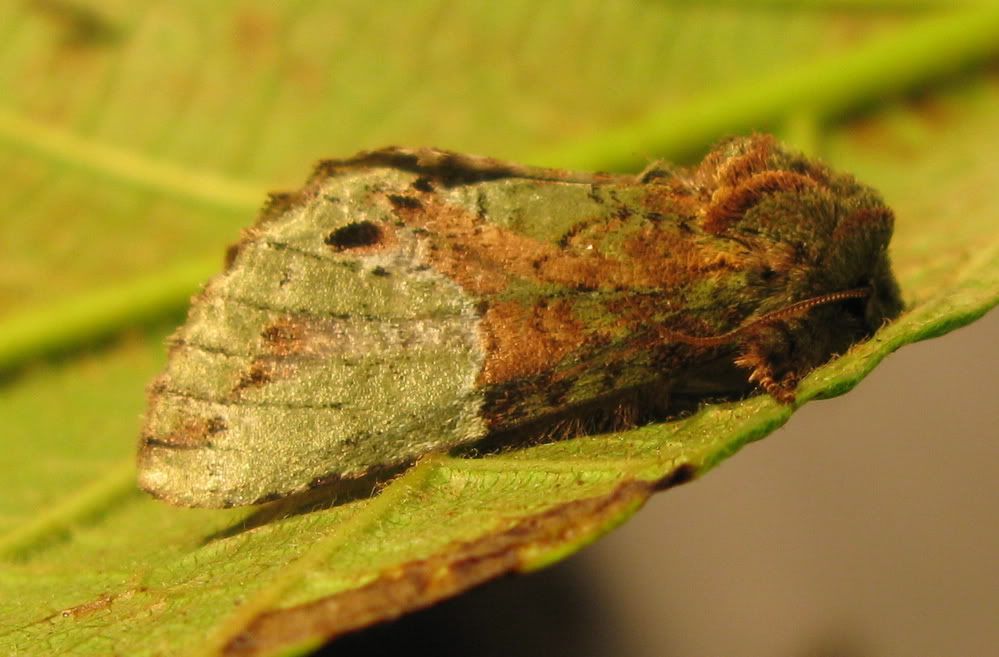 Tropical forests teem with insects and one of the easiest group of insects to sample are moths. All you need is a sheet and a light.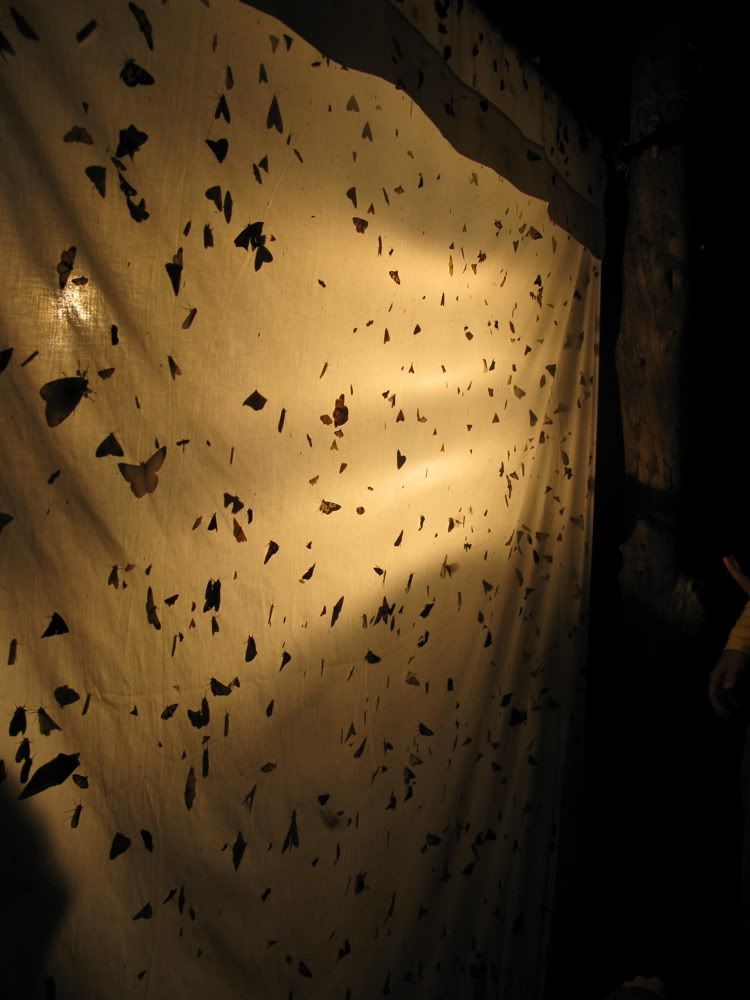 Despite being done repeatedly over the years new species still show up regularly that have not been seen before, including the one shown above. The diversity is astounding.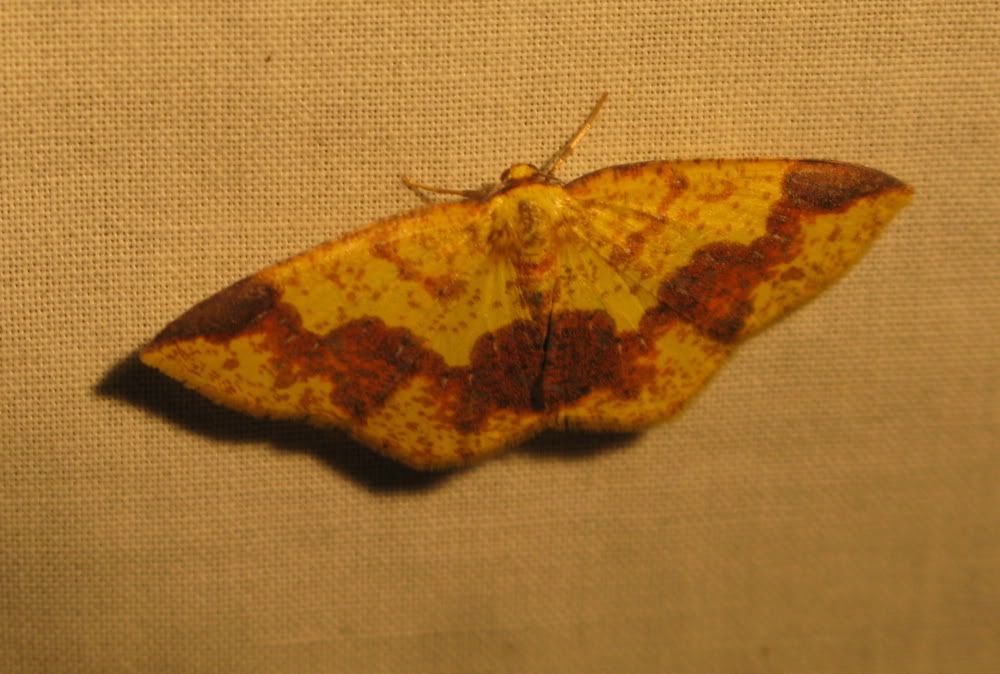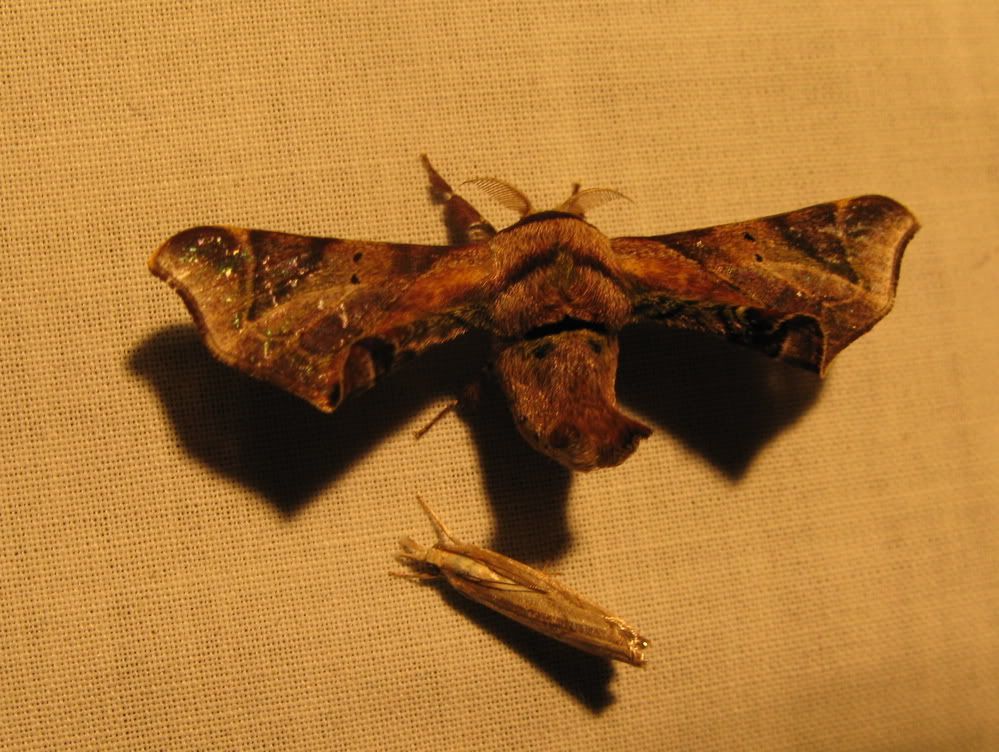 A close up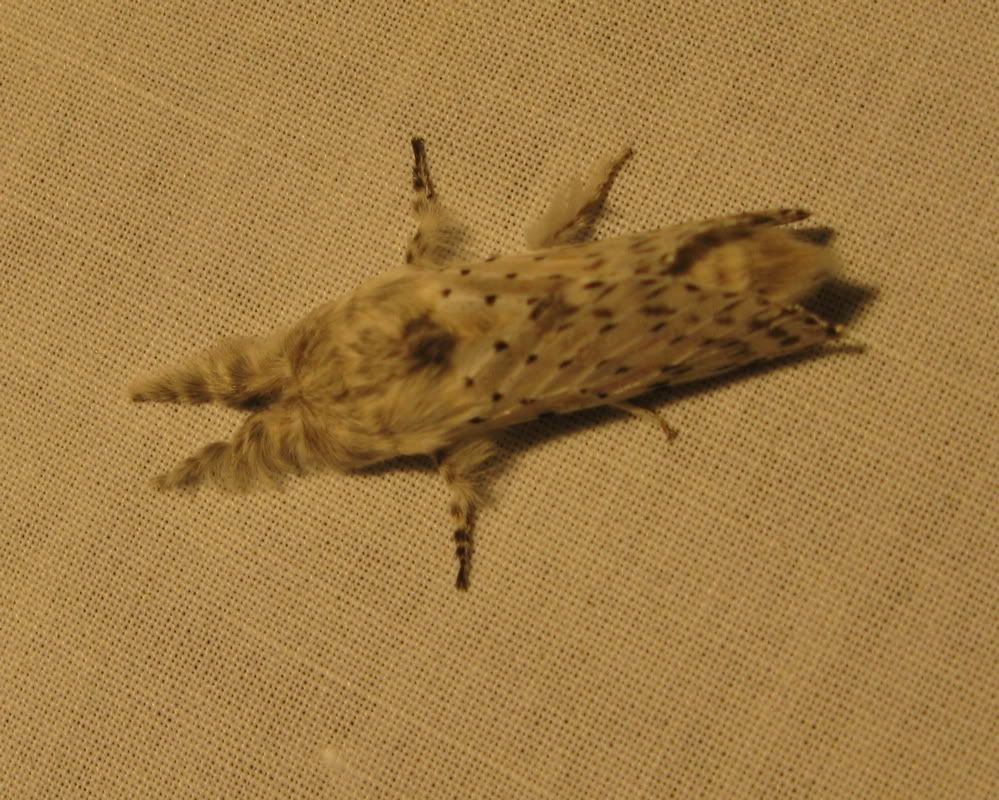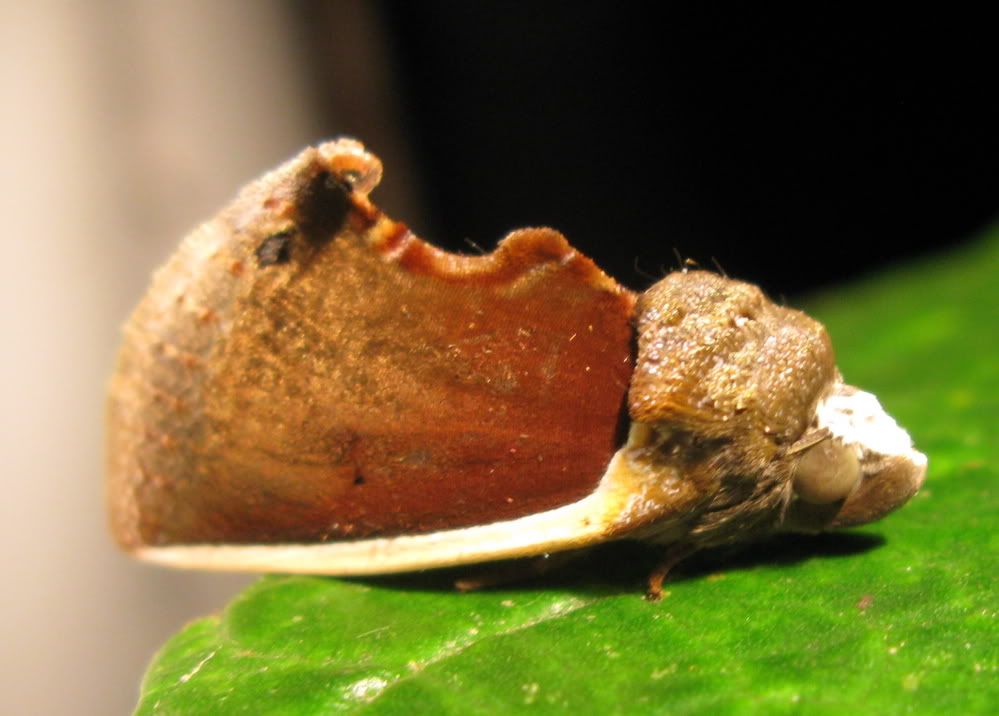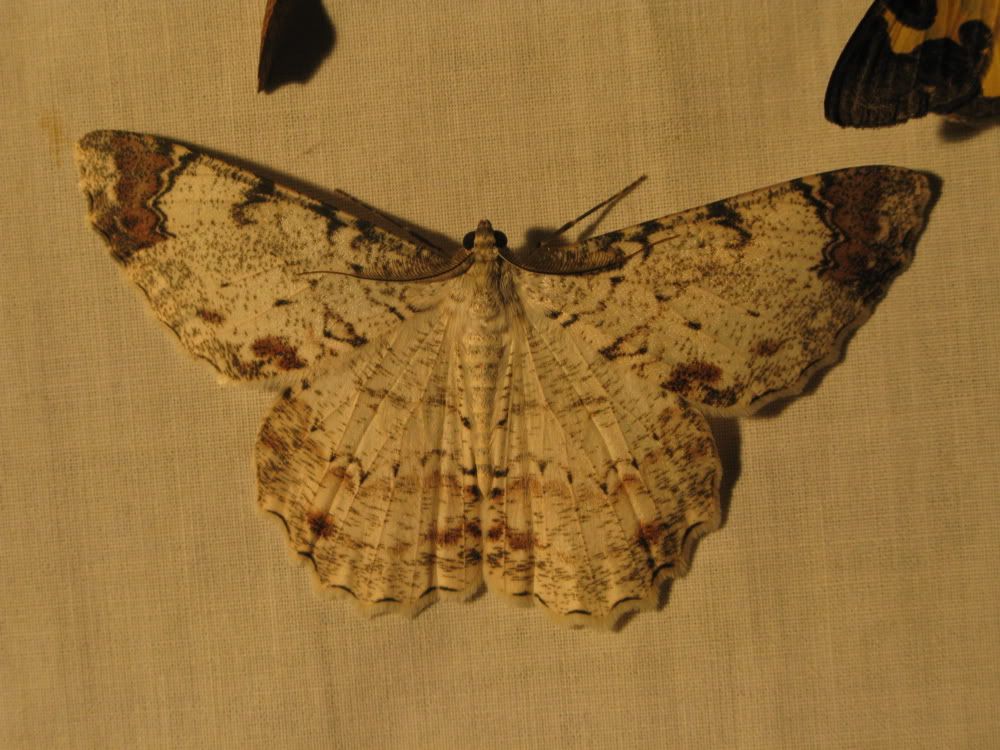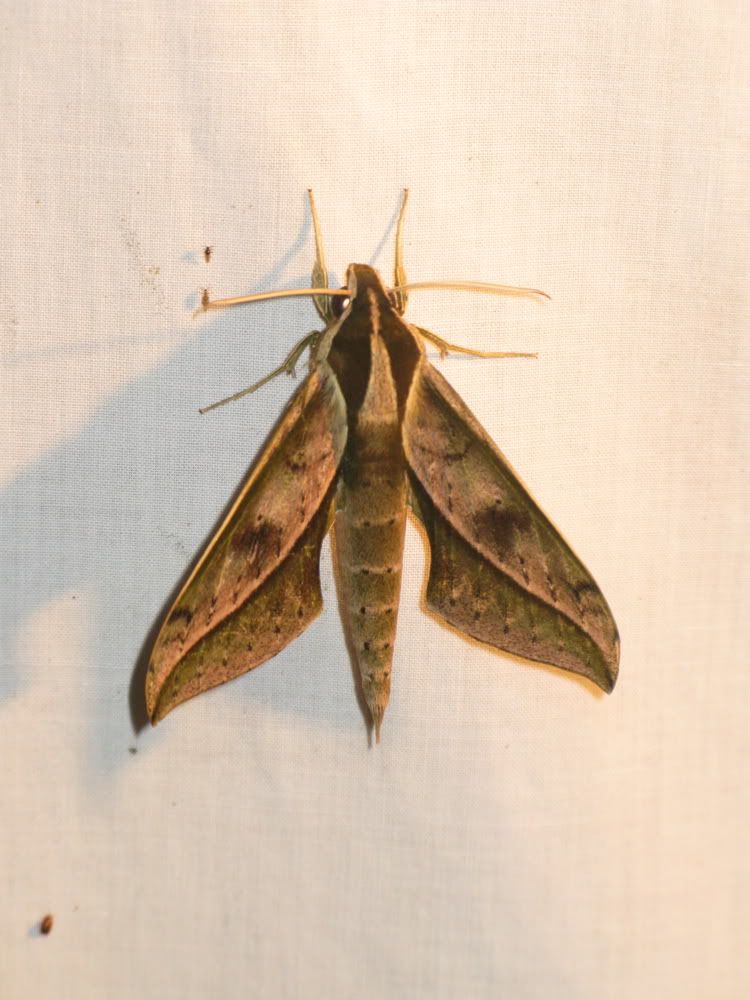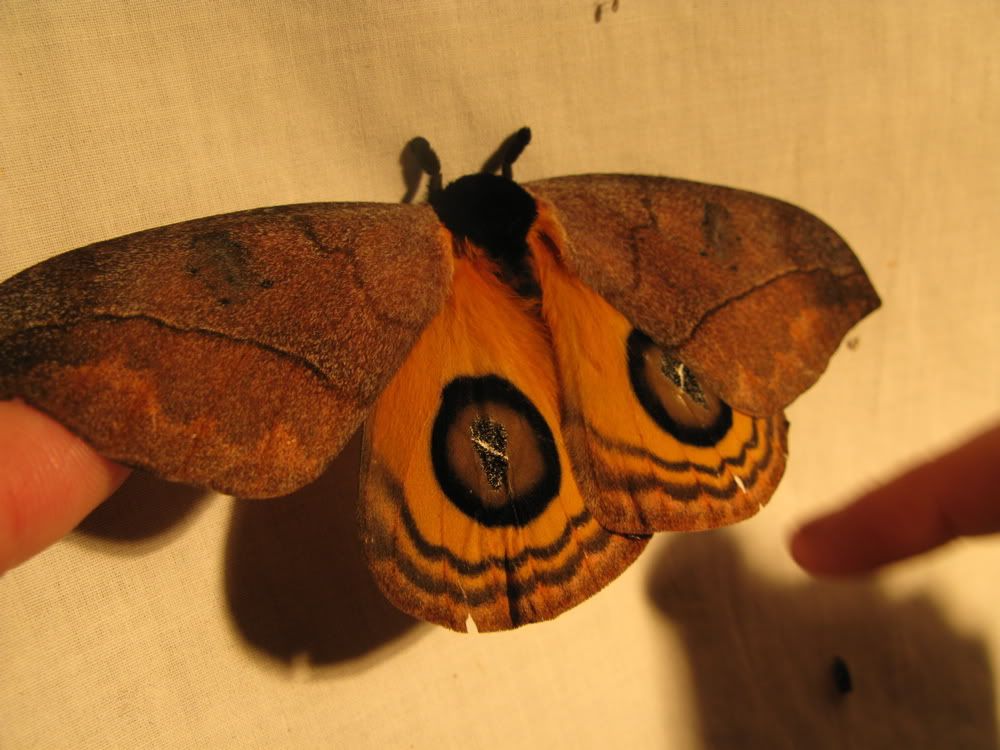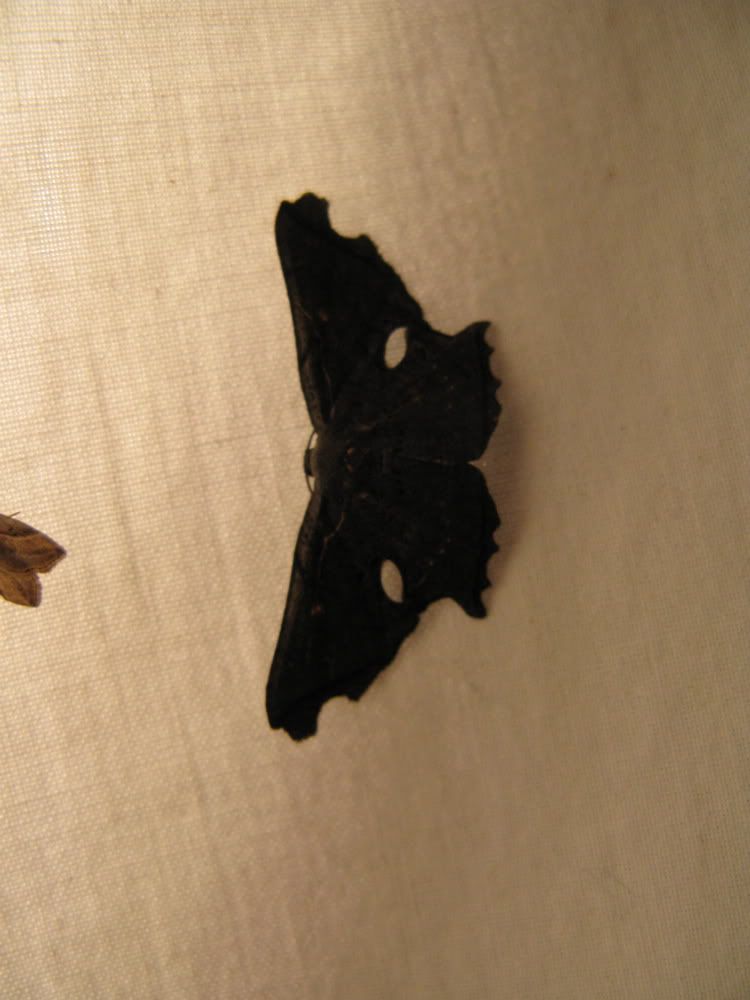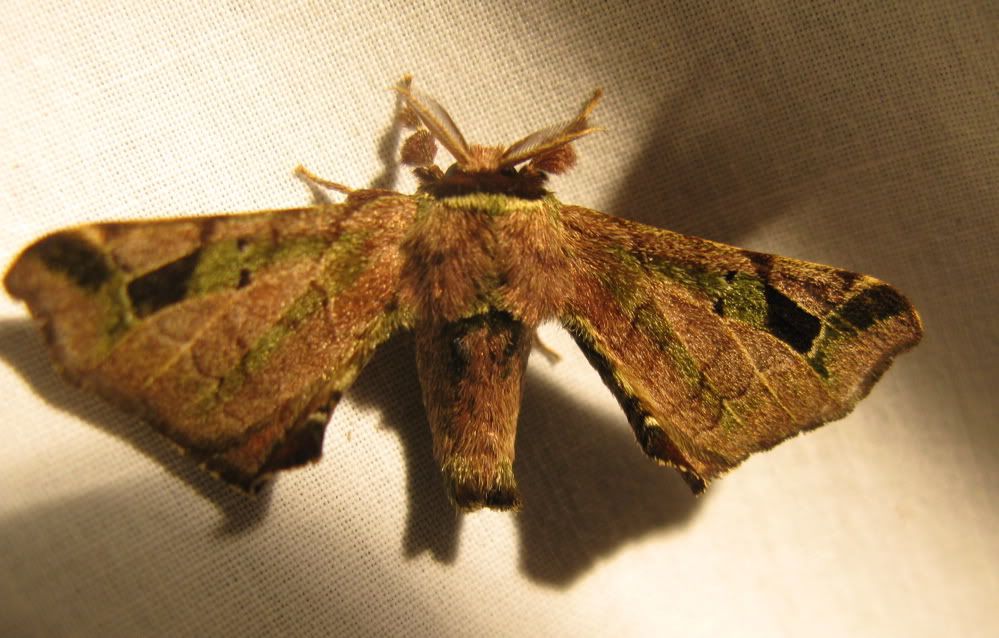 There were also a few non-moths at the lights as well.
Many of these species have probably never been described by scientists. Even the ones that have names and are pinned in a box in a museum somewhere are likely little more than that as far as humans are concerned. They all have larval stages feeding on plants in the forest. All are eaten by other animals. Many probably store toxins from the plants they eat. Many probably live in a restricted area in a specific elevational range on the slope of the Andes. Each species leads a complex life full of interactions with other species. And almost all of this is unknown.
As the climate changes the species present in the forest at Intag will change. The changes will be unpredictable but almost certainly will lead to the extinction of some of these species.