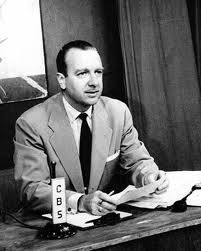 Howdy again TWiUPians. Sunday Sunday Sunday, and we have a great show cued up for you today. Today we have 1966's UFO Friend Foe or Fantasy. This is an excellent example of how the media treated and continues to treat UFO Phenomenon, and if you happened to miss last weeks big edition I had to put out on Wednesday instead of Thursday, you'd have seen an MOD official confess to and apologize for employing the purposeful tactic of using the twin brothers of disinformation; ridicule and fear. Take note of Project Blue Book's Dr. J. Allen Hyneck in the presentation discuss, "swamp gas" and remember that he had about the same confessions after leaving the government as the Ministry of Defence in England's Nick Pople.
HOT UFO NEWS: China had to shut down another airport over UFOs
Last year there were some 8 instances from June through Ocotober of UFO's being spotted over Chinese airports. 3 times they were required to close the airports, and on the 17th of August they had to shut down another one, this time Jiangbei airport.
Here is a report on our media of one of the shut downs in June of 2010.
This is a Chinese media report of the incident on August 17th.
Roughly translated description via Google:

"Chongqing Airport pass down UFO landing flights have changed the day before yesterday (17) in mainland China microblogging crazy reproduced a message: Chongqing Airport UFO landing strip there. The news is circulating on the Internet "because of UFO visit in Chongqing over, for safety reasons, the airport will only be allowed to take off are not allowed to land, a number of flights can only be changed to a nearby airport." Until 2:00 pm the day before yesterday, an unidentified object drifting away channel, the flight returned to normal movements."
From the video's description box
Now those hardcore TWiUPians will remember we did an entry way back at the beginning of the series UFO's over Japan where we discussed the recent sightings over New York on October 13th 2010. New Yorks airports closed that day as well, but instead of "swamp gas" it was natural gas.
Enjoy the show over the fold.
11:47 AM PT: Oh some more news on the Chinese airport closure.
There was never any UFO involved in the shutdown of Jiangbei International Airport, according to an unnamed government official in Chongqing.


Want China Times reports that the official told a reporter that the incident was only "an airspace control exercise." When the reporter further probed the official about airspace control, the official replied : "I am not authorized to share this and it is inconvenient for me to say."




Want China Times is the English news website of the Taiwan-based China Times News Group.

Shanghai Daily initially reported on August 18th that a UFO shut down operations at Jiangbei International Airport in Chongqing. To ensure safety, planes were "dramatically diverted away from the airport", their report said. Their report also stated that airport workers thought the object in question was a sky lantern or a large balloon.




http://paranormaloldpueblo.com/...
Well I guess that's that?