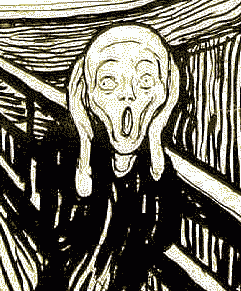 To say that these are uncertain political and economic times is a huge understatement.
The world's financial markets are in turmoil and healthy future of the world economy in doubt. Joblessness (and underemployment) is stuck at a stubbornly high rate. Two wars rage on in Afghanistan and Iraq at great expense to the taxpayers, with American casualties still a fact of life. Cherished social programs like Social Security, Medicare, and Medicaid -- ones that defined for generations what it meant to be a member of the Democratic Party -- are under relentless political attack and one which threatens to redefine the social compact between the governed and those who govern. There have been riots even in a gentle city like London, England where I spent a couple of years in one of my grad schools.
It is not an exaggeration to say that prospects for a bright future are, at best, murky. However, the news around us is not all bad. MB's departure from Daily Kos was, to state the obvious, very sad. But, as some of you have pointed out in recent days, there have been a few MB sightings in diary and comment recommends. Given that he has family ties in the country, I'm sure MB is particularly pleased that an authoritarian, repressive regime is about to fall in Libya. The winds of change are blowing across most of the Greater Middle East and after four decades, a new, more open society awaits the people of Libya.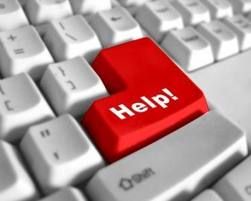 Whether the news is awful or encouraging, one place can never seem to catch a break: the Continent of Africa. In recent months, a devastating famine has caused unprecedented suffering and death. The people of East Africa have no future at all unless all of us extend a generous helping hand. Moreover, the world community is falling dangerously short in providing aid to East African countries suffering the worst drought in 60 years.
I have a simple request below the fold on how you can do something to highlight the desperate plight of millions of people in the Horn of Africa.
UPDATE: for those of you having difficulties still in changing your signature, just copy the entire code as explained by OLinda in this comment downthread.
Over the past few weeks, much of the news around us has not been particularly encouraging. So, you might ask, "What in the world can I do to help the situation in East Africa?" There is something that all of you can do: add (or change) your Daily Kos signature for one week.
Highlighting an appeal in your signature to donate to Oxfam will publicize this urgent need to raise funds and remind others to make a donation every time you comment on Daily Kos.
How You Can Help the People of East Africa
---
Step-by-Step Process on How to Add Your Daily Kos Signature
If you have never done so before, here is a step-by-step process through which you can easily do so:
1. When you log on to Daily Kos, click 'My Page.'
2. Next, click 'Profile.'
3. Then, click 'Edit Profile.'
4. Scroll down a bit to the section titled 'Comment Preferences' - Signature (this will be attached to your comments). Copy and paste the below in that box
href="http://www.dailykos.com/comments/1005502/42841877">48forEastAfrica - Donate to Oxfam
5. Next, you will need to add opening and closing brackets before href and after Oxfam to the above code as explained in #4. Copy the 'A' brackets before 'HREF' and after 'resume' as shown in this HTML example. Click 'Save' and you are done.
6. Your Daily Kos signature should look like this
48forEastAfrica - Donate to Oxfam
7. To ensure you did it correctly, type a sample comment in this diary and preview it. Right click your signature, click 'Open Link in New Tab' and it will take you to a donation link for Oxfam.
As many of you will recall, boatsie recently organized the 48ForEastAfrica blogathon on the weekend of August 6th-7th to raise awareness and funds. This being the month of August, perhaps some of you were on vacation or preoccupied with family responsibilities. The latest total is $7,000.00+ (see this diary by boatsie for more information). We would very much like to reach our stated goal of $10,000.00 just from Daily Kos donations.
We still need your help. See this interactive map by the United Nations' World Food Programme (WFP). They alone are facing shortages of almost $300 million. All in all, $2.5 billion in aid is needed and so far, less than half of it has been pledged. While reviewing the WFP map, scroll your cursor over the countries affected most by this famine and you'll get a very good idea of the magnitude of the problem.
We are very close to reaching our goal. Please help not only by changing your Daily signatures but, also, by making a donation.
Thanks.

CLICK THE BELOW LINK TO MAKE A DONATION

Donate now - Donate to Oxfam America

Remember to add $.01 to your donation so it ends up being $5.01, $20.01, $50.01, $100.01, and so on. This will enable Oxfam to keep track of all Daily Kos donations.
Please read this if you live outside the United States - to make a donation, click this link and scroll down a bit to find your country. If not listed, please Google Oxfam in your country.