Most of us have heard some variant of this:
Idle hands are the devils workshop, and an idle mind is his playground.Source 1, 2
When it comes to Alzheimer's Disease, that phrase (or variants thereof) can take on new life.
On Wednesday, 7 September 2011, I posted a piece called CareGiving Kos: Open Thread for CareGivers - Activity Time. The purpose was to get folks discussing the various means & methods with which they engaged their loved ones in order to help them feel connected, involved, loved and valued as a contributing member of the family. Any, or all, of those above elements. Today, I'm continuing the theme. There were several activities that I would get Georgia (a.k.a. "Mumsie") involved in that helped keep her busy and feeling valued. Jump the squiggle to continue...
CareGiving Kos is a community diary series posted generally on Sunday morning and Wednesday evening by volunteer diarists. This group & series is for those who are now (or have been) in the role of being a care-giver for a loved one. We want this space to be supportive and free of squabbles. Our only rule is to be kind to yourself and others who are going through a very difficult time. Please respect the concept of this group: No Politics Here.1


1 By "no politics" we don't mean "avoid politics completely" - it's too relevant, at times, to portions of the topics discussed. But keep any references to politics focused and within the context of the caregiving topic. Avoid flames, flaming, flame-wars and dragging the discussion off-topic. Thank you.



Currently, there is no known or definitive way to actually prevent Alzheimer's Disease, or to stop its progression once it has begun. That said, there are several things that can be done that can reduce risk factors identified as causes or catalysts, and there are things that can be done that are believed to mitigate the rate of progression through various stages. From the Alzheimer's Association page on Prevention and Risk:
Experts agree that Alzheimer's, like other common chronic conditions, usually develops as a result of complex interactions among multiple factors, including age, genetics, environment and lifestyle, and coexisting medical conditions. While there is nothing an individual can do to change some risk factors -- like age or genetics -- research in these areas may lead to new ways to detect those at risk and offer preventive treatments.
The information on the page touches on several factors potentially influencing the onset & progression of Alzheimer's Disease that we'll touch on in today's post and some in future posts. Those categories include:
Heart-Head connections
Brain Food
Diet and Exercise
Social & Intellectual stimulation
Head Trauma
Today's post will focus on some forms of social and intellectual stimulation.
Physical Activities
Physical activities can help reduce the risk of, or possibly delay, the onset of Alzheimer's Disease and some other forms of cognitive impairment. A recent article in Science Daily cited walking - for those who are able to walk - can have a significant impact:
ScienceDaily (Jan. 2, 2011) -- Walking may slow cognitive decline in adults with mild cognitive impairment (MCI) and Alzheimer's disease, as well as in healthy adults, according to a study presented November 29 at the annual meeting of the Radiological Society of North America (RSNA).

The findings showed across the board that greater amounts of physical activity were associated with greater brain volume. Cognitively impaired people needed to walk at least 58 city blocks, or approximately five miles, per week to maintain brain volume and slow cognitive decline. The healthy adults needed to walk at least 72 city blocks, or six miles, per week to maintain brain volume and significantly reduce their risk for cognitive decline.
We noticed that Georgia liked walking - not only did it help her get out and about, but she particularly enjoyed the walks she would take with Missy the Woo, our aged Alaskan Malamute. (Pets can play a very positive role in care-giving. Watch for more information on this topic.)
Other forms of physical activities that have been found to have a significant impact on reducing cognitive decline are routine activities:
Those who burned more than 1,000 calories per day were 91 percent less likely to experience declines in memory, concentration and language abilities after five years than less-active people. What's more, most of those burned calories stemmed from routine tasks--taking care of relatives, volunteering, and keeping busy around the house. Only 18 percent of the high-burners reported doing vigorous exercise.
"Keeping busy around the house" can translate into a lot of different things: for us, working with Georgia to help her help out by staging certain tasks (assisting her with the laundry by dividing out the clothes for her, helping her carry them and keeping an eye on her when she'd fold 'em, or helping her by staging a small area of a room for her to vacuum while helping her avoid tripping on the cord & helping to position the vacuum) served not only to help Georgia remain occupied - it also provided us a way to redirect her energies and our care-giving into trying to ensure the house didn't get completely out of control. (Well, it worked for a while, at least.)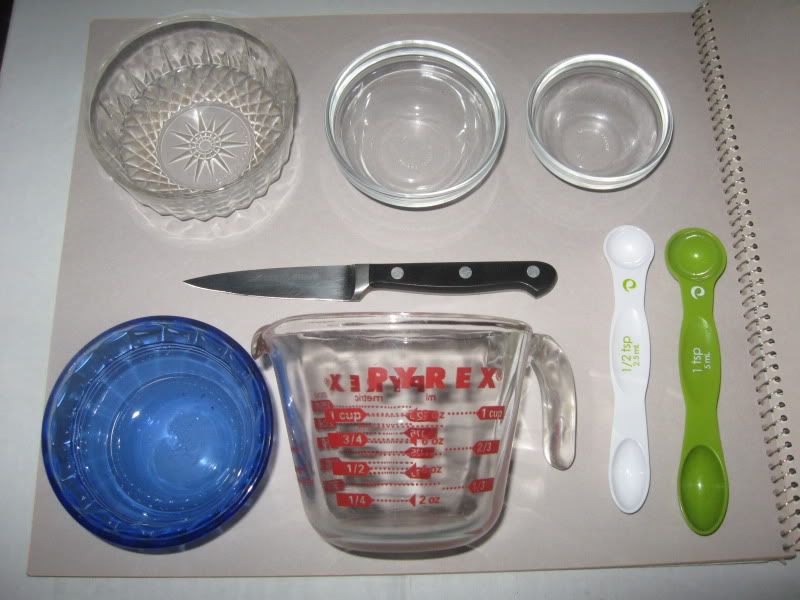 Other things we did to keep her mind engaged and still feel useful included gathering up loose change and putting it together into the appropriate rolls, then counting the money. Sometimes, this also included trips to the bank, and once in a while trips shopping after the bank.
Other tasks included staging food preparations for meals; we could have fairly complex meals that Georgia & I would prepare for Kathi, provided we broke them down into manageable parts - and provided that I maintained a vigilant eye while Georgia took on her tasks. There were several reasons for this: not only to ensure that the right task was performed in the right way at the appropriate time, but to also ensure that Georgia didn't sustain any injuries (either from equipment or spices) and that the food wasn't contaminated. We'd wash our hands before, and sometimes during, preparation, and all that "stuff" that helps ensure good hygiene.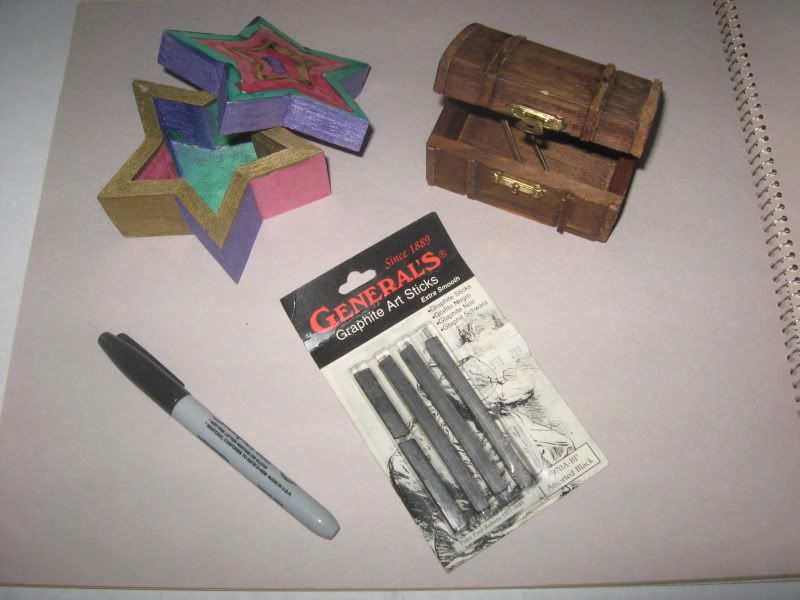 If we hit a snag in our mid-day or evening schedules (and later, we'd intentionally schedule these elements), we began to do artsy-craftsy sorts of things.
I'd picked up some plain, pre-constructed wooden boxes that we could color using paints or stain & paint pens, and then we could decorate them by gluing on strips of leather or affixing small mirrors & pieces of felt...
Sometimes, we'd draw & paint or sketch.
And occasionally, Georgia would insist on proofreading and helping to edit some of my stories.
Summary
More ongoing studies provide continuing and evolving evidence about factors affecting our health that could have a significant impact on cognitive decline & the onset of Alzheimer's Disease. One study recently cited seven factors that, if controlled, could significantly reduce one's chance of developing Alzheimer's Disease. Those factors were smoking, physical activity, mental activity, blood pressure, diabetes, obesity and depression.
To my untrained eye, several of those factors (most? all?) interact to some degree - managing diet & exercise, quitting smoking and keeping one's mind engaged are all what I consider mainstays of normal healthy living anyway.
If we work to reinforce such elements in our lives, and to help ensure that our social, healthcare & economic infrastructures (on local, state & federal levels) all help us to strengthen the positive reinforcement of those factors in our lives, we could make great strides in overall health & well-being alone.
But, enough now - tell us: what kinds of activities are you engaged in, and have you found useful as part of your own care-giving role?