Infant mortality in the US and Healthy Start
Commentary by Black Kos Editor Denise Oliver-Velez
Once again, a health statistic which has been an ugly reality for those of us who work in the public health field is being discussed in the news.
The NYTimes had this article last week:
Tackling Infant Mortality Rates Among Blacks

The infant mortality rate in the United States has long been near the bottom of the world's industrialized countries. The nation's current mark — 6.7 deaths per 1,000 live births — places it 46th in the world, according to a ranking by the Central Intelligence Agency. African-Americans fare far worse: Their rate of 13.3 deaths per 1,000 is almost double the national average and higher than Sri Lanka's.

Precisely why the black infant mortality rate is so high is a mystery that has eluded researchers even as the racial disparity continues to grow in cities like Pittsburgh, Los Angeles and Boston.

In Pittsburgh, where the unemployment rate is well below the national average, the infant mortality rate for black residents of Allegheny County was 20.7 in 2009, a slight decrease from 21 in 2000 but still worse than the rates in China or Mexico. In the same period the rate among whites in the county decreased to 4 from 5.6 — well below the national average, according to state statistics. Figures for the past two years, which are not yet available, have most likely increased the gap significantly, county health officials said.
The CDC has published this report:
Understanding Racial and Ethnic Disparities in U.S. Infant Mortality Rates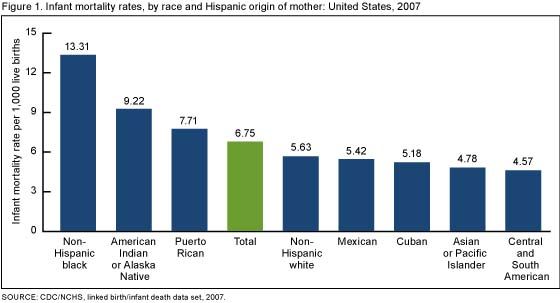 It is clear that though black women are affected disproportionately, that Native American and Puerto Rican women are also at higher risk.
I worked on a research study of this phenomena in Harlem - looking at a cross class sample of black women, and the the results of that study were published 10 years ago
Stress and Resilience: The Social Context of Reproduction in Central Harlem, by Leith Millings and Alaka Wali.
Documenting the daily efforts of African Americans to protect their community against highly oppressive conditions, this ground-breaking volume chronicles the unique experiences of black women that place them at higher risk for morbidity and mortality - especially during pregnancy. Stress and Resilience: The Social Context of Reproduction in Central Harlem examines the processes through which economic circumstances, environmental issues, and social conditions create situations that expose African American women to stress and chronic strain. Detailing the individual and community assets and strategies used to address these conditions, this volume provides a model methodology for translating research into public health and social action. Based on interactive community partnered research, Stress and Resilience: The Social Context of Reproduction in Central Harlem Facilitates more exact hypotheses about the relationship between risk factors, protective factors and reproductive health; Furnishes a better understanding of chronic disease patterns and suggests more effective interventions to reduce rates of infant mortality; Incorporates the voices of the community and of women themselves through their own words and actions; Sheds light on epidemiologic research and intervention protocols; Examines the social context in which reproductive behaviors are practiced; Provides a holistic framework in which to understand infant mortality; And more. Filling a large gap in the literature on the social context of reproduction this important monograph offers indispensable information for public health researchers, program planners, anthropologists, sociologists, urban planners, medical providers, policy makers, and private funders.
One of the co-factors found that contributed to both infant mortality and low birth weight was the stress of racism. We also observed Healthy Start and other programs which were effective in reducing risks.
What is deeply disturbing is that after 10 years has passed since that research that we as a nation have not addressed health disparities for minorities - particularly women.
The NYTimes reported:
While Pittsburgh's struggles are illustrative of problems in other cities, it also faces its own particular issues, including the county's privatization of many of its health care services over the years.

With the county taking a reduced role, Healthy Start, a federally financed national nonprofit group, is now responsible for Pittsburgh's most vulnerable pregnant women. None of its $2.35 million budget, much of which is used for 6,000 annual home visits, comes from the county. The group's budget has not increased since 1997.

Even with its high-risk clients, Healthy Start has had success: in 2007 there were no child deaths among its participants countywide. The numbers though, have begun to creep up, and in 2010 the mortality rate among participants was 13.9.
Healthy Start is a program that does make a difference - and yet, if you do a simple google news search you will find stories of cutbacks in state funding for these essential programs.
Florida is an example:
Due to budget losses, Healthy Start cuts jobs, serves fewer clients

It's been a tough couple months for Healthy Start coalitions in Florida, ever since the Legislature cut more than $5 million from their budget and pulled back on one the few opportunities the organization has to fill in the recently created gaps.

The Healthy Start coalitions of Florida, along with Healthy Families Florida, could have received millions of dollars from the federal government through the $3.4 million Maternal, Infant and Early Childhood Home Visiting grant allocated to the state through the Affordable Care Act. Healthy Start coalitions are community-based prenatal care centers for at-risk mothers and babies. They provide education and home visiting programs for at-risk first-time mothers, among many other services.

However, the state Legislature has rejected federal funds because legislators say the state is currently in litigation with the federal government over the constitutionality of the law that allocates the funds. (The state did accept funds from the Affordable Care Act for abstinence-only education.) The move also exempts both programs from possibly receiving up to $50 million more for home visiting programs in Florida, which provide child abuse and neglect prevention. Several weeks after Healthy Start saw about a 15 percent decrease in its budget and the loss of possible grant money, the organization has started surveying the damage.
The National Healthy Start Association has a website and a blog.
The National Healthy Start Association (NHSA) is committed to improving birth outcomes and health disparities that exist within communities of color throughout the United States. As the membership association for the federal Healthy Start programs, NHSA promotes the development of community-based maternal and child health programs, particularly those addressing the issues of infant mortality, low birth weight and racial disparities in perinatal outcomes.

With over 100 Healthy Start projects situated across the United States, the Association works to expand the capacity of community-based MCH programs and infant mortality preventive health services, thereby ensuring that all families have access to a continuum of affordable quality health care and related services. This range of care extends beyond the welfare of newborns and includes mothers, fathers, and families, thus affecting the entire community.
We need to be clear that women's health issues are not just about abortion. Our movement is about Reproductive Justice. Women in our communities who want to have children - live, healthy ones should be able to do so. Our job is to give them our support, and pressure our state elected officials to make sure that programs that can help get funded.
-------------------------------------------------------------------------------
News by dopper0189, Black Kos Managing Editor
--------------------------------------------------------------------------------



------------------------------------------------------------------------
This isn't meant to be overkill since it been talked about already. Occupy Atlanta realizes they made a mistake. But this is so important. Every labor and progressive economic movement since the Bacon Rebellion has struck a dead end in the South. The major cause has been race. Racial difference, racial misunderstanding, or racial animus we need to get it right this time. A History of Georgia's 1%. ColorLines: Why You Must Face Race to Occupy Atlanta.
------------------------------------------------------------------------

Occupy Wall Street and its offshoots have been catching flak for being so white. Occupy Atlanta is no exception, getting off to a rough start (two Friday's ago) when civil rights movement hero-turned-Congressman John Lewis stopped by to offer his support, only to be waved off by the mostly white general assembly, which is the Occupy movement's collective decision-making group.
Congressman Lewis was extremely gracious. Others, less so.
In a town that is majority black, Occupy Atlanta moved quickly to make amends. The occupiers renamed their campsite Troy Davis Park on Sunday, in honor of what would have been Troy Davis's 43rd birthday. They apologized, explaining that the democratic process of ordering speakers is crucial to the movement. They extended an invitation to John Lewis to return.
Getting it right about race is important for the Occupy movement everywhere, but especially here in Georgia, where there is nothing subtle about the relationship between race, corporations and the government. Georgia's government was created by and for plantation farmers, the original 1 percent, running antebellum corporations. And that 1 percent has been using everything in its power, most notably the criminal justice system, to hold on to its centuries-old gains.
Occupy Atlanta is still braving the elements today in Woodruff Park, a green space in the middle of downtown Atlanta. Many in and around the Occupy movement have been asking how we can talk about corporate control of government, economics and race all in the same breath. Considering the history of Woodruff Park, we have to wonder how we can talk about it any other way. Here, I offer a crucial primer for the full history of this occupied space.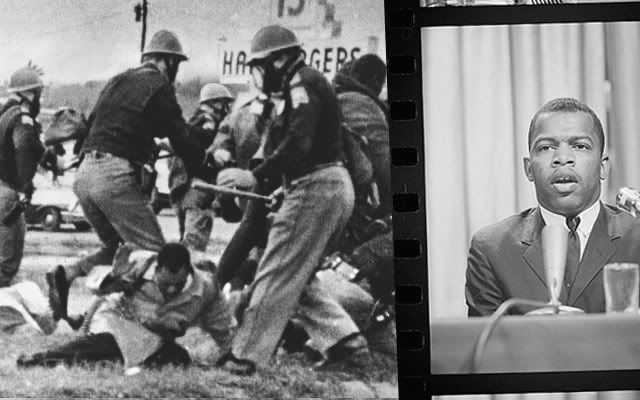 Rep. John Lewis was among the founding leaders of the Student Non-Violent Coordinating Committee. Credit: (left) Library of Congress, Prints & Photographs Division, NYWT&S Collection,LC-USZ62-127732 and (right) Library of Congress, Prints & Photographs Division, U.S. News & World Report Magazine Photograph Collection. LC-U9- 11812-26 [P&P].


-------------------------------------------------------------------------------
Her 1991 testimony was a bombshell in the lives of women everywhere. The Root: How Anita Hill Woke a Generation of Feminists.
-------------------------------------------------------------------------------

Contrary to the media's assessment, my tribe of Gen Xers was forging the language of coalition politics -- now known in academia as intersectionality theory -- by discussing the constructs of race, gender, sexual orientation and socioeconomic status, and how these identities were used to categorize and divide us. Our understanding that the world needed to shift in response to the overlapping oppressions and suppression of marginalized people was at the core of our personal and intellectual lives.
But it wasn't until the fall before my graduation that we got our chance to test the baby we were incubating. It wasn't until Hill spoke up and revealed the ongoing discrimination, the still-yawning chasm between powerful and powerless, that we found a place to enter the political fray and share our passion for change.
Ten years later, when the twin towers were struck, students at my alma mater sat together before large screens and absorbed the shock collectively. But when Hill stood up and said that Clarence Thomas had repeatedly made lewd, offensive, degrading comments to her, there was no huge television for us to watch. There was no Google to constantly refresh on the subject.
We heard about the hearings from our friends who had televisions, who read the newspapers -- all of them -- every day. I heard about them from friends in the movement, women of all ages and backgrounds who were in New York and Washington -- ground zero, so to speak -- who called to give me updates and ask for my response.


-------------------------------------------------------------------------


------------------------------------------------------------------------
In a ceremony first postponed by the chill of Hurricane Irene, tens of thousands of people from across the country finally gathered Sunday in near-perfect weather to dedicate the Martin Luther King Jr. Memorial. WashingtonPost: Martin Luther King Jr. Memorial dedication: Quotes to remember
--------------------------------------------------------------------------

As President Obama said, "This is a day that would not be denied."
Since King was assassinated in Memphis on April 4, 1968, at the age of 39, reflecting on his legacy ultimately means summarizing how far we've come and figuring how much work there is yet to be done to accomplish equality. Whether it's the President of the United States or a retired auto worker talking, these memorable quotes mirror that sentiment:
• "King had faith in us. . . and that is why he belongs on this Mall: Because he saw what we might become." — President Obama (View full text from his speech here.)


-------------------------------------------------------------------------



------------------------------------------------------------------------
Kenya's foreign minister has told the BBC his country has sent troops into neighbouring Somalia to target the Islamist insurgent group al-Shabab. BBC: Kenya sends troops into Somalia to hit al-Shabab
-------------------------------------------------------------------------

Moses Masika Wetangula said Kenya was "defending itself", after a spate of suspected al-Shabab kidnappings. But a Somali diplomat at the UN told the BBC that if the reports were true it would be a violation of sovereignty.
Several Westerners have been seized in Kenya by suspected Somali militants and reportedly taken into Somalia. Two Spanish aid workers were abducted from Kenya's sprawling Dadaab refugee camp on Thursday. A British woman and a French woman have been kidnapped from remote beach resorts over the past month, dealing a major blow to Kenya's tourism industry.
Al-Shabab has denied involvement in those kidnappings.



----------------------------------------------------------------------
Planting trees that improve soil quality can help boost crop yields for African farmers, an assessment shows. BBC: Trees 'boost African crop yields and food security'
----------------------------------------------------------------------

Fertiliser tree systems (FTS) also help boost food security and play a role in "climate proofing" the region's arable land, the paper adds.
Researchers from the World Agroforestry Centre say poor soil fertility is one of the main obstacles to improving food production in Africa.
The results appear in the International Journal of Agricultural Sustainability.
"In Africa, it is generally agreed that poor soil management - along with poor water management - is most greatly affecting yields," explained co-author Frank Place, head of the centre's Impact Assessment team.
He said that despite chemical fertilisers having been on the market for more than half a century, farmers appeared reluctant or unable to buy them.
"Therefore, there have been a lot of attempts to bring in other types of nutrients from other systems - such as livestock and plants" he told BBC News.
"We have been working quite a lot on what is broadly referred to as 'fertiliser tree systems'."
Although it has been known for centuries that certain plants, such as legumes, "fix" nitrogen in the soil and boost food crop yields, Dr Place said that the centre's researchers had been looking to develop a more active management approach such as FTS.
"Some farms, for example in Zambia, where the farms are larger, it is possible to rest arable land and allow it to lie fallow," he observed.
"But in place such as much of Malawi, where population densities are higher, they cannot afford to fallow their land; so we came up with alternative management systems where they could intercrop the trees with the (maize)."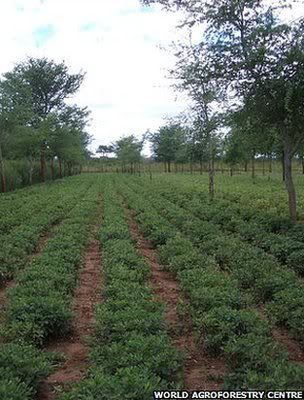 The nitrogen-fixing roots of certain trees provide valuable nutrients to resource-poor arable land.


~~~~~~~~~~~~~~~~~~~~~~~~~~~~~~~~~~~~~~~~~~~~~~~~~~~~~~
~~~~~~~~~~~~~~~~~~~~~~~~~~~~~~~~~~~~~~~~~~~~~~~~~~~~~~
Voices and Soul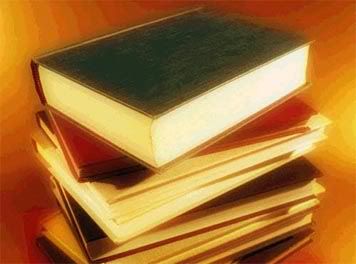 by Justice Putnam
Black Kos Poetry Editor
From a coldwater den and onto the concrete embankment, along a dirt farm road and the paved back highway; up the cracked hillside steps and onto the ruined viewing platform; we look west across a white thorned wind buffed sea.
The sun has just set and the gray light darkens.
The cost?
$2.50

But that dashing, dauntless, delphic, diehard, diabolic cracker likes his fiction turned with a certain elegance and wit; and that anti-anti-anti-slum-congestion clublady prefers romance;
Search through the mothballs, comb the lavender and lace;
Were her desires and struggles futile or did an innate fineness bring him at last to a prouder, richer peace in a world gone somehow mad?

We want one more compelling novel, Mr. Filbert Sopkins Jones,
All about it, all about it,
With signed testimonials to its stark, human while-u-wait, iced-or-heated, taste-that-sunshine tenderness and truth;
One more comedy of manners, Sir Warwick Aldous Wells, involving three blond souls; tried in the crucible of war, Countess Olga out-of-limbo by Hearst through the steerage peerage,
Glamorous, gripping, moving, try it, send for a 5 cent, 10 cent sample, restores faith in the flophouse, workhouse, warehouse, whorehouse, bughouse life of man,
Just one more long poem that sings a more heroic age, baby Edwin, 58,

But the faith is all gone,
And all the courage is gone, used up, devoured on the first morning of a home relief menu,
You'll have to borrow it from the picket killed last Tuesday on the fancy knitgoods line;
And the glamor, the ice for the cocktails, the shy appeal, the favors for the subdeb ball? O.K.,
O.K.,
But they smell of exports to the cannibals,
Reek of something blown away from the muzzle of a twenty-inch gun;

Lady, the demand is for a dream that lives and grows and does not fade when the midnight theater special pulls out on track 15;
Cracker, the demand is for a dream that stands and quickens and does not crumble when a General Motors dividend is passed;
Lady, the demand is for a dream that lives and grows and does not die when the national guardsmen fix those cold, bright bayonets;
Cracker, the demand is for a dream that stays, grows real, withstands the benign, afternoon vision of the clublady, survives the cracker's evening fantasy of honor, and profit, and grace.
The link to yesterday's On the Porch Special Agent DJ Justice mix of Shirley Chisolm, Wanda Coleman, Rosa Parks and Audre Lorde, with Omar Faruk Tekbelik's Love, Respect, Truth adding the sonic punctuation on Blue Skies Netroots Radio... is right here!
~~~~~~~~~~~~~~~~~~~~~~~~~~~~~~~~~~~~~~~~~~~~~~~~~~~~~~
~~~~~~~~~~~~~~~~~~~~~~~~~~~~~~~~~~~~~~~~~~~~~~~~~~~~~~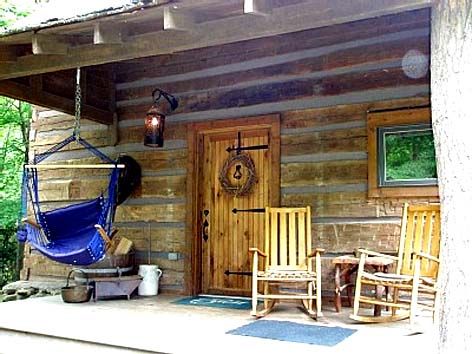 The Front Porch is now open!