Deeply conservative City of Colorado Springs has verbally agreed this evening to provide an permit to Occupy Colorado Springs Movement stated Jason Warf, the groups chief public spokesman at Occupy Colorado Springs 7 PM General Assembly. He told me that the formal process of negotiating a few more details and receiving the permit will take 24 to 48 hours. The final hurdle is that the newly elected Mayor, Stephen G. (Steve) Bach.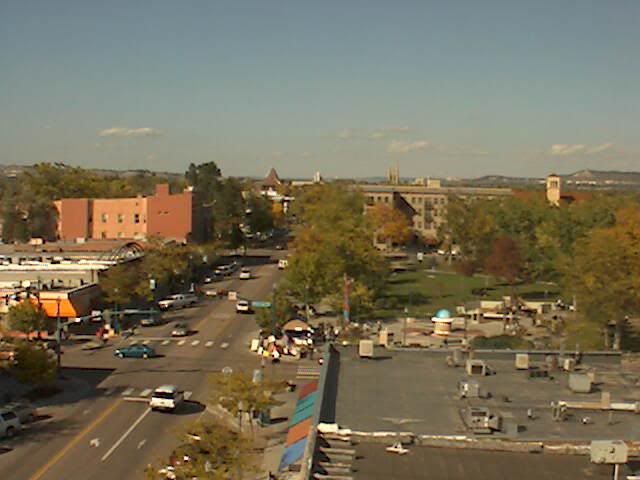 The permit would allow Occupy Colorado Springs to keep up their (3) three canopy shelters, providing information, communication and food & beverages for the volunteers manning the occupy site 24/7 now going on nineteen consecutive days. The group has requested two more shelters. The shelters are adjacent to Acacia Park, on the public right-a-way between the wide walk and the street accommodating ten x ten feet without blocking or inhibiting any sidewalks. Acacia Park closes at 11 PM each night where no Occupy participants enter after curfew but maintain a protest presence at or near the corner of the intersection of Bijou and Tejon Streets in downtown Colorado Springs.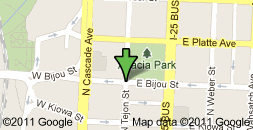 The group has remained steadfastly peaceful owing to no arrests and complying with the city's NO CAMPING ORDINANCE after being warned for three pop up or dome tents also on the public right-a-way. Currently the group has 1515 friends on its Facebook Community Page and 165 persons who have stated they will be active at the protest site.
The permit will allow the group's First Amendment Rights to be exercised:
Congress shall make no law respecting an establishment of religion, or prohibiting the free exercise thereof; or abridging the freedom of speech, or of the press; or the right of the people peaceably to assemble, and to petition the Government for a redress of grievances.
Originally, the First Amendment was applied only to laws enacted by the Congress. restricted to Congress starting with Gitlow v. New York, 268 U.S. 652 (1925), the Supreme Court has expanded the amendment's interpretation to the Due Process Clause of the Fourteenth Amendment , thereby applying the First Amendment to each state, including any local government.
The key term is abridging meaning: (from Merriam Webster)

1. a: deprive b: to reduce in scope c: Diminish (attempts to ~ the right of free speech)
Legal Definition:

(Divest), verb attach, deprive of, dispossess of, disseise, divest of, expropriate, limit, restrict, seize, strip, take away, usurp, wrest from