Five Million Voters ... just can't be trusted. According to new GOP barriers to Voting becoming Law all across the country, as determined in this first comprehensive study:

Voting Law Changes in 2012 (pdf)
Brennan Center for Justice at NYU School of Law
EXECUTIVE SUMMARY
[...]

State governments across the country enacted an array of new laws making it harder to register or to vote. [...]

These new restrictions fall most heavily on young, minority, and low-income voters, as well as on voters with disabilities. [...] Based on the Brennan Center's analysis of the 19 laws and two executive actions that passed in 14 states, it is clear that:

-- These new laws could make it significantly harder for more than five million eligible voters to cast ballots in 2012.[1]

-- The states that have already cut back on voting rights will provide 171 electoral votes in 2012 -- 63 percent of the 270 needed to win the presidency.

-- Of the 12 likely battleground states, as assessed by an August Los Angeles Times analysis of Gallup polling, five have already cut back on voting rights (and may pass additional restrictive legislation), and two more are currently considering new restrictions.[2]

5,000,000 Voters blocked from voting -- that seems like a lot.
What could be behind such GOP-inspired Regulations -- faux-designed to stop a non-existent tidal wave of Voter Fraud?

Perhaps they are really intending to stop another kind of "tidal wave" altogether, as Juan Williams points out ... next ...


Why Isn't Attorney General Holder Fighting GOP Efforts to Turn Back the Clock on Voting Rights?
by Juan Williams, FoxNews.com -- Oct 19, 2011
[...]
With a rising number of Hispanic and black voters pushing into the electorate -- putting Republicans at a bigger disadvantage every day -- the GOP has unleashed a brazen, ugly effort to discourage these new voters from ever getting near the voting booth. They are turning back the clock on voting rights in America.

According to a new study by the Brennan Center for Justice at New York University's School of Law, 5 million eligible voters -- overwhelmingly young people and minorities -- are likely to be barred from voting in the 2012 elections because of laws being ginned up by Republican governors and state legislators across the country.

These new laws include unprecedented requirements for photo identification and proof of citizenship. It is no secret that 10 percent of all Americans don't have government-issued identification and that this includes nearly 20 percent of young voters and 25 percent of black voters.

If the GOP really represented what the majority of People want -- they wouldn't have to go to such great lengths, just to keep those People from voting in the first place:
larger

Kind of says something about what the GOP really stands for, doesn't it?
Hint: it's not empowering the People. They think only certain "qualified" people should vote.
For 5 million Americans out there -- the GOP thinks they don't have the right to vote, to vote in their America. And the GOP is doing their damnest to make their voting as difficult as possible.
The GOP facing a tidal wave of democracy, and it scares the daylights out of them.

Don't let them get away with this cynical theft -- Get Registered, Register others. And then Vote!
Brennan Center for Justice at NYU School of Law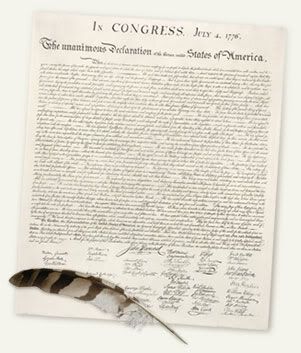 Far too many have given up everything, to gain us these rights ... the least we could do, is use them.