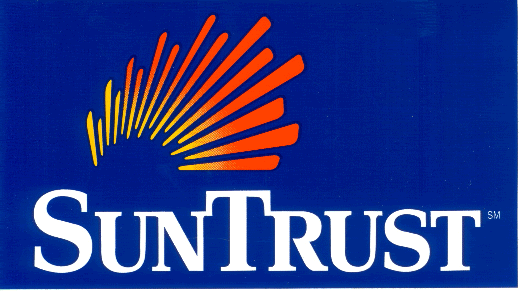 The latest major bank to retreat from its earlier decision to join Bank of America in charging its patrons a five dollar monthly fee is Suntrust. This announcement comes along with a similar backing down by Regions bank. This follows the recent decision by Wells Fargo and Chase to publicly announce they would not join with the move initiated by Bank of America.
This leaves Bank of America, who took the lead, standing alone with their policy among the largest banks. The four that have fled from the policy combined constitute about one-fifth of the nation's banking industry.
Suntrust also announced that it will be refunding the fees it has charged its customers since June.
From these announcements and the public about face taken by these banks it is clear that the Occupy Movement is having its impact on the world of big-banking and corporate finance.
Bank of America now looks like it will have to face the difficult decision of having to back down despite its firm stance on the debit card fees or face losing business to its corporate competitors along with that business which is being withdrawn to credit unions and local banks as part of the Movement.
Normally these corporate giants are able to exploit those who patronize their retail enterprises because together they control such a large share of the market. When the first to announce the policy are joined by other major competitors their unified action enables them to get away with practices that outrage the public who feels it has nowhere else to go to avoid it. The timing of the fee issue with the emergence of Occupations from Wall Street to local Main Streets couldn't have been worse for Bank of America who are now left holding on to their policy in isolation and placing themselves at a competitive disadvantage.
What is clear is that the big banks - and thus the major corporations - are starting to hear, and to feel, the impact of the nation's outrage and dissatisfaction through the voices of those who have stood with the Occupations and the Occupiers. This is the first in what may be a series of significant victories to which this fledgling movement, only entering its third month, can claim a large part of the credit.