Those sad but true words come from Professor Jeffrey Sachs, of Columbia University as quoted by The Economist magazine:
The country he now considers most in need of his diagnostic gifts is his own. "Something has gone terribly wrong in the US economy, politics, and society in general," Mr Sachs writes in "The Price of Civilization". American politicians are the stooges of corporations, he says. And American voters have been tranquillized into obesity by saturation advertising.

"On many days it seems that the only difference between the Republicans and Democrats is that Big Oil owns the Republicans while Wall Street owns the Democrats." He is particularly scathing of the "revolving door" between Mr Obama's administration and Wall Street.
Can anyone really disagree with Professor Sachs? Especially in light of today's news Wall Street's favorite President after Reagan, Bill Clinton, will finally be getting in the game:
Former President Bill Clinton is teaming up with a top aide, a former State Department envoy, and Tony Blair to start a hedge fund and global consulting company.

Bill Clinton earlier faced questions about whether his business ties would create conflicts for his wife, Secretary of State Hillary Clinton, and vowed to let the State Department sign off on his ventures. Kelly told HuffPost that State has approved Clinton's involvement in Teneo Capital.

"President Clinton is involved purely in an advisory capacity, and his compensation is confidential," Matt McKenna, a Clinton spokesman, told HuffPost.
This all after another prominent Democrat, Frm Democratic Governor and US Senator Jon Corzine was involved in some other Wall Street shenanigans - 8th largest bankruptcy in American history. To be fair, before he became prominent Democrat he was the CEO of Government Goldman Sachs.
I know it's not always popular on this site, but its time to talk about Wall Street and its ownership of the Democratic Party.

(please continue)
The Democratic Party is the Party of Wall Street
I say this as a former activist and operative within the Democratic Party and someone who still is a registered Democrat and votes for Democratic candidates in elections. Which tells you a lot of how unbelievably horrific the Republican Party is.
Heart and soul the Republicans represent the 1% and occasionally form coalitions with social reactionaries who are so driven by so much fear and self-loathing they will disregard the economic dimension of their lives - see What's the Matter With Kansas? - and empower the 1% further if they agree to crush their Culture War enemies. Those social reactionaries are the useful idiots for the Republican Party of the 1%. Ironically the 1% tend to rarely actually deliver on their promises to the reactionaries (abortion... still legal).
But if the Republicans represent the 1% and occasionally a few self-hating 99ers... who do the Democrats represent? When it comes to issues of finance (which is increasingly more issues) the Democratic Party is the Party of Wall Street.
Wall Street generally gives more money to Democrats. Only until recently, and by recently I mean very recently has this trend started to turn - it took a major financial crisis, from ABC News:
If you needed a reminder that Wall Street and Washington make the strangest of bedfellows, new research shows that Goldman Sachs donated more money to Republicans than Democrats for the first time in decades.

The latest data from the Washington D.C.-based Center for Responsive Politics shows that Goldman has doled out roughly $914,000 to Republican candidates compared to about $776,000 to Democrats in this year's election cycle.
What was the previous trend?
As you can see even before Wall Street bribed their way out of the 2008 crisis by helping elect Obama and the Wall Street Democratic Congress - the trend was clear. Give more money to Democrats, but why?
Because the Democratic Party:
1. Was happy to have the money and once taking it would become reliant on it.
and
2. The Democratic Party is supposed to be looking out for the 99%, bribe the Cop on the beat and you can get away with murder. And oh how Wall Street has. ZERO PROSECUTIONS. Eric Holder might as well work for the SEC he's been so ineffective at laying a glove on rampant fraud on Wall Street.
But the Democratic Party did more than simply take the bribe, they were Wall Street's chief advocates in DC. Particularly during the Clinton Administration. The repeal of the Glass-Steagall Act, a major cause of the financial crisis was signed by Bill Clinton after having been lobbied for by Robert Rubin, Clinton's Treasury Secretary and like Jon Corzine a former CEO of Goldman Sachs and later Chairman of Citigroup as it was bailed out by the Federal government.

(President Clinton signing the repeal of the Glass-Steagall act, done to allow Citibank to Merge with Travelers Group and become Citigroup. Robert Rubin, Clinton's Treasury Secretary and architect of the repeal would go on to serve as Chairman of Citigroup making over $100 million.)
Beyond the epic irresponsibility of Clinton and crew shredding FDR's banking reforms - you know the ones that lead to a stable banking system for the preceding 50 plus years - was another regrettable episode.
The Tragic Tale of Brooksley Born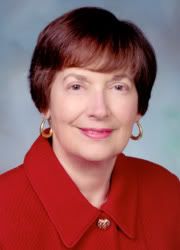 (Brooksley Born was, from August 26, 1996, to June 1, 1999, the chairperson of the Commodity Futures Trading Commission (CFTC). Born recommended and attempted to regulate the derivatives market and was subsequently destroyed by Wall Street Democrats who would later claim to be surprised when a meltdown in the derivatives market caused the Financial Crisis of 2008)
Let's start with the lie, from Bloomberg:
The former Fed chairman [Alan Greespan] called the financial crisis "a once-in-a-century event" whose consequences proved far more devastating than had been widely expected.

"We all misjudged the risks involved," he said. "Everybody missed it -- academia, the Federal Reserve, all regulators."
Now let's talk about the truth. A truth Alan Greenspan, Larry Summers, Tim Geithner, and Robert Rubin don't like. Someone did see it coming and they did everything in their power to shut her down. True Story.
Is just me or are women constantly the ones ringing the sanity bell (Sheila Bair, Elizabeth Warren)?
I highly recommend you watch the entire episode which is also available at Frontline website.
Needless to say it was the strength of the Wall Street faction within the Democratic Party that really did Born in. Greenspan, a personal follower and (try not to gag) lover of Ayn Rand was not expected to favor regulations or any reigning in of Wall Street power. The Federal Reserve IS Wall Street and is literally owned and operated by the Commercial Banks which, after Clinton's repeal of Glass-Steagall, became investment banks as well.
But it was the Democratic Party members, operatives, and appointees - Robert Rubin, Tim Geithner, and Larry Summers - who were most effective at thwarting Born's attempts to regulate Wall Street and ultimately most effective in getting Clinton to give her the axe.
Why did they have so much power? Because while Born was trying to "protect the money of the American people" Wall Street was busy shoveling cash into Clinton and the rest of the party's coffers. So when it came to regulation that would cut into Wall Street's profits (stopping fraud generally does) the Democratic Party of Wall Street gave an emphatic NO. "Screw main street they only vote, Wall Street funds our campaigns and gives us nice jobs on the flip side." The Wall Street revolving door is gold-plated.
In 2009, after Wall Street blew up thanks to unregulated derivatives, Born was award the JFK Profile in Courage Award:
Special interests in the financial services industry [Wall Street] are beginning to advocate a return to business as usual and to argue against the need for any serious reform. We have to muster the political will to overcome these special interests.
Despite Born getting some recognition for trying to prevent the crash, power has in no way shifted in the Democratic Party. Wall Street is still firmly in control.
In 2010 the Dodd-Frank Act was passed and was, without a doubt, a joke. It did nothing to stop systemic risk and in many ways strengthened Too Big To Fail. The only real achievement, to cheapen the word, by the Democratic majority in Congress was to make it easier to bailout Wall Street by not having to vote on it. Good job!
Can the Party of Wall Street Really Represent Occupy Wall Street?
No. As long as the Democratic Party remains the Party of Wall Street it can not represent the 99%. There is literally no signs whatsoever the Democratic Party is going to change this behavior.
In fact, it was recently reported Barack Obama is raising record amounts of money from Wall Street, from the Washington Post:
Despite frosty relations with the titans of Wall Street, President Obama has still managed to raise far more money this year from the financial and banking sector than Mitt Romney or any other Republican presidential candidate, according to new fundraising data...

Obama has brought in more money from employees of banks, hedge funds and other financial service companies than all of the GOP candidates combined, according to a Washington Post analysis of contribution data.
Yeah, I don't think anyone really ever bought the Obama is going to get tough on Wall Street narrative after he appointed Tim Geithner Treasury Secretary and Larry Summers as an advisor.
So to clarify, Occupy Wall Street and the 99% Movement can not be co-opted by the Democratic Party and Obama - because they are currently its opponents.
Until the Democratic Party embraces the needs and interests of the majority of Americans, not the privileged few, it has no future and really no business representing the 99%.