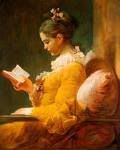 Yes, R&BLers, it's that time of the year again -- Miami Book Fair time. I will only be semi-present around here as I'll be busy attending as many event sessions as I can in the hopes of reporting back to you my take on authors and their books in future diaries that you can read right here. Last night I spent An Evening with Calvin Trillin, America's favorite poetic "pillorist" and master of the rhyming zinger. He was there to talk about his new book– well, sort of, once you get this man talking, the conversation's liable to go anywhere – Quite Enough of Calvin Trillin.
Which he did as soon as Dave Barry finished his side-splitting introduction, in which he promised not to tell "the chicken story." Instead, Barry told us the "How Calvin and I Got Mugged" story. You see, one night, Dave was visiting Calvin and they were coming home from a bar, having enjoyed their fair share of liquid refreshment.
"Just as we began to mount the steps leading to Calvin's place, a mugger approached and pointed a gun at us, demanding our money. It was only later that we, as writers tend to do, began to analyze the whole thing from a practical perspective. Sort of a de-briefing about what could have happened. 'Suppose next time we throw our wallets in his face?' 'What if you throw the wallets and I dive for his ankles?' 'You know, if maybe he had thought one gun is good but two is better, he'd have had a problem. How are you going to get the wallets with a gun in each hand?' But leave that aside. It's times like being mugged that you find out what your friend is really made of. You know what Calvin did? He pressed the buzzer next to the door and yelled, 'Quick, Helen, open the door now!' And that's exactly what happened! Thereby, Calvin Trillin saved my life."
According to the Book Fairgoers' Guide,
Essayist, memorist, social historian, satirist, journalist, humorist, short-story writer, critic, food writer, poet, and novelist, Calvin Trillin has done, and written, it all. That's why he's known as the "finest reporter in America."
He has written regularly over his long career for the
Monocle
,
The New Yorker
, and
The Nation
magazines. With this book, the best of C.T. is collected on topics ranging from the Shoe Bomber to John Edwards' hair. Last night, C. T. talked mostly about his poet self and his dad.
Oh, and he did tell the chicken story. It goes like this.
"There's a restaurant in Chinatown where years ago you could play tic-tac-toe with a chicken. I used to take visitors there. You could tell a lot about what kind of people they were. The set up had back-lit letters for signs that said 'Your Turn' and 'Chicken's Turn' and '$0.50 to Play.' If you beat the chicken at tic-tac-toe, you got a bag of fortune cookies as a prize. Probably worth a total of $0.40.
"Anyway, I'd take people there and say, 'Why don't you play?' And they'd say all kinds of things, mostly it went like this.
"They'd look at the set-up, then me, and says stuff like, 'But the chicken gets to go first!'
'Yeah,' I'd tell them, 'but you're a human being and that ought to be an advantage.'
'So what, the chicken plays every day. I haven't played since I was a kid.'"
God, I wish I'd been there – as long as I passed the test and was one of the 'right' people in C. T.'s world!
He went on to develop the theme that he and the Nobel Prize winning poet, T. S. Eliot, have a lot in common. They're both natives of Missouri, Eliot came from St. Louis, he came from Kansas City. Says Trillin, "Historically, Kansas City was known as the 'Gateway to the West.' Then they built their arches and started calling themselves the 'Gateway to the West.' Us folks in Kansas City know that our town is the 'Gateway to the West.' We think of St. Louis as the 'Exit to the East.'"
More. "T. S. Eliot likes to use a foreign language – German. As you know, he was not partial to Yiddish. I use German, too. Mostly Yiddish."
The New World Order–Central European Division

Croatians are the good guys now,
Although their past is slightly shady.
So worry not that these same guys
Chased both your bubbe and your zayde.
"I'm a second generation poet. Eliot's only a first. While his father was president of a brick works, my father owned a restaurant where he wrote a couplet on the menu every day. Mostly having to do with pie. It's an easy word to rhyme. He didn't pay much attention to meter.
"When it came to poetry, my father was not an absolutist. Pie was his favorite subject for a couplet, but every three or four weeks he would write about something else—perhaps a couplet like,
'Eat your food,' gently said Mom to little son Roddy.
'If you don't, I will break every bone in your body.'
"The next day he would be back to pies. . .
Mrs. Trillin's pecan pie, so nutritious and delicious
Will make a wild man mild and a mild man vicious.
"In America, the next generation is supposed to do better. While my dad wrote two-line poems, I wrote a two-word poem titled The Political-Sociological Impact of the O.J. Trial. The title and initials don't count.

O.J.?
Oy vey!
"It's very unusual for a restaurateur to be a poet. In America, the only occupation that produces poets is cowboy. I've met some. There are probably more cowboy poets in this country than there are cowboys. I've tried to imagine other professions producing poets. I'm pretty sure there are no hedge fund poets.
"In a way, I'm a 2nd generation humorist. I got a lot of my views from my father. He had some pretty funny ones. One was, 'You can't gain more weight when you eat something than what that something weighs. So, go ahead and eat a pound of chocolate.'
"My dad collected curses. His best came from his time spent vacationing in SoBe before it became hip. He was standing in a butcher shop and overheard a woman who had been dissatisfied with last week's brisket tell the proprietor, 'If that's the best you can do, may you have an injury that's not covered by workman's comp!'
"I'm sometimes asked if I'm ashamed of making a living by making snide and underhanded remarks about respectable public officials. I usually tell them, 'It's not much of a living.'"
Apparently being a poet isn't much of a living, either.
"Years ago, I used to write jokes that appeared regularly in the Monocle, a Canadian magazine. The editor was Victor Navasky, who went on to be the editor of The Nation. The pay at the Monocle was so low I once got a bill from them for a joke I wrote. I describe Navasky as wily and parsimonious. So, when he asked me to write weekly poems for The Nation, I asked him, 'How much you gonna pay?' Poetry doesn't pay well.
"Navasky replied, 'Something in the high two figures. Say, $65.'
"That sounded like the middle two figures to me. I told my agent, 'Let's play ball. Play slow and hard.' I figured a poem in The New Yorker, well known to be the highest paying magazine publisher of poetry, went for $10 a line. I thought I should get $100 for being a deadline poet. After all, I had to crank 'em out once a week. And I did. I was smart because I knew I had plenty of couplets in me. I figure I was probably the highest paid poet in America.
"I was inspired to poetry by John Sununu, GHWB's Chief of Staff. (If You Knew What Sununu) It was hard to write anything about the president's people in those days, they all looked alike, except him. And he had that aspect – showing that he was the smartest person in the room whenever he entered it. Somebody told me, 'The argument that John Sununu makes anytime he enters a room is to not tell your children they have a high I.Q.'
"My political belief is nobody should be elected to political office whose name doesn't make a good rhyme. 'Clinton' is the 'orange' of American presidential names. Obama: I used all the rhymes on 'Osama.' All the iambic names don't get into the White House. Republicans seem blessed.
Some cherce cuts from Quite Enough from Calvin Trillin:
Mitt Romney as Doll

Yes, Mitt's so slick of speech and slick of garb, he
Reminds us all of Ken, of Ken and Barbie -
So quick to shed his moderate regalia,
He may, like Ken, be lacking genitalia.
Lloyd Benson, Dealer in Special Interests
The man is known for quo pro quidness.
In Texas that's how folks do bidness.

"W" Stands for "Scholar"
Obliviously on he sails,
His marks not as good as Quayle's.
Buy the book, tuck yourself in bed for a good read, and belly laugh your way to sleep.
Before leaving the stage, Trillin dropped a little secret from his childhood. "When I was 3 or 4, and my sister, I called her "The Oppressor," was about 7 or 8. We had a collie pup named Chubby, a very sickly dog. Woke up one morning and the dog wasn't there. Our parents told us they had given the dog to some friends of theirs who had a farm where Chubby could scramble around and recover his health.
"Several years later, while we were all having dinner, I brought up the subject of Chubby.
"Why didn't we ever go visit Chubby on the farm?" I asked.
The Oppressor said, "Silly. He had to be put down."
"Why am I just finding out now?"
Father looked at me, "Not our fault you're slow on the uptake."
Then, to make himself feel better, I'm guessing, C. T. took himself off to have a game of tic-tac-toe with the chicken.
If you're looking for the R&BLers Weekly Magazine Schedule, please go here. Thanks.
Other than that, nothing's happening.