Enbridge Energy's proposed Northern Gateway pipeline's 731 mile route would run from Bruderheim, near Edmonton, to the small port of Kitimat, BC 340 miles north of Vancouver, located along the spectacular Inside Passage a natural treasure of rain forests, islands, snow capped mountains, and glacial fiords.
Northern Gateway pipeline is not a sure bet

Opposition is actually stronger than against Keystone XL

Emma Gilcrest Contributer

VICTORIA, BC, Nov. 17, 2011/Troy Media/ €" In the wake of Washington's decision to delay TransCanada's Keystone XL pipeline, Canada's federal politicians are clamouring now more than ever to ship oil to Asia but they€™re ignoring an insurmountable obstacle: British Columbia.
Meanwhile, the opposition to Northern Gateway in British Columbia is already stronger than the crippling opposition Keystone faced in Nebraska.

More than 70 B.C. First Nations have banned oil tankers and pipelines in their own laws and 75 to 80 per cent of British Columbians oppose opening inside coastal waters to oil tanker traffic, according to opinion polls. B.C. Premier Christy Clark may be sticking to the sidelines for now, but she won't be able to forever.

Reuters market analyst Robert Campbell says Canada'€™s ululation about finding other pipeline routes is at best a huge exaggeration dredged up to fan American fears about energy security.
This is very encouraging news, but the battle is just beginning against the very powerful well connected proponents.
Northern Gateway pipeline not without opposition

By Gordon Hamilton

University of British Columbia resource policy professor George Hoberg said that despite opposition to Northern Gateway, the proposal is far from dead. Federal support for Enbridge existed before the Keystone decision, he said.

That support and pressure for it appears to be ramping up and I think that€™s to be expected,€ he said in an interview.
Hoberg said that benefits for B.C. of Northern Gateway proposal would be "relatively minimal.€

€œThere would be some construction jobs in the short term,€ he said. There would be some long-term jobs at the facility in Kitimat but there aren't that many of them.

€œBut the risks to British Columbia are enormous, given the rivers that the pipeline will have to cross that are cherished salmon streams, and the tanker risk once they leave the port of Kitimat.€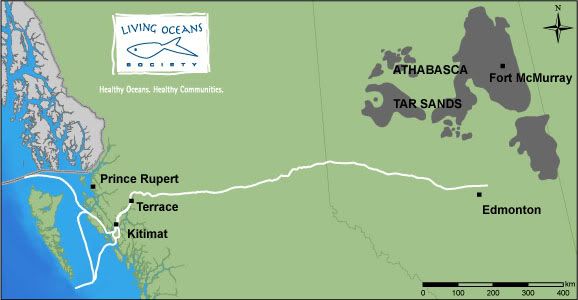 Enbridge Energy is also the operator of the pipeline that caused a large spill into the Kalamazoo River last year, following negligence by the company in maintaining its pipeline.
Enbridge Warned of Corrosion in Michigan Pipeline Weeks Before Spill

by Dina O'Meara

CALGARY - Enbridge Inc. faces a growing public relations nightmare around an oil spill in a Michigan river amid reports the pipeline company knew of corrosion on the ruptured line weeks before the incident.

But the ruptured pipe near the town of Marshall had not been tagged as a hot spot in Enbridge's maintenance plan.

"This was not an area identified for replacement," said Steve Wuori, executive vice-president, liquids pipelines.
Weeks later, on July 26, a section of the underground pipeline burst spewing at least 19,500 barrels of crude into a creek that flows into the Kalamazoo River, which in turn empties into Lake Michigan.

By Thursday more than 50 families had been evacuated from homes close to the contaminated river because of elevated benzine levels in the air, Michigan health officials said.
Pierre Gratton is the CEO of Enbridge Energy.
Mining Association of Canada weighs in on Northern Gateway pipeline

Kim Smith

In particular, Pierre Gratton says federal and provincial governments need to resolve land claims with First Nations.

"They need to find better ways to work with First Nations to provide industry with greater certainty on the land base."

That being said, Gratton thinks oil companies can pursue economic agreements with First Nations without having land claims dealt with first. It's reported that the $5.5-billion Enbridge pipeline is opposed by at least 50 First Nations along the proposed route.
In other words Pierre Gratton wants Prime Minister Harper and the Federal Government to find a way to shove this pipeline project down the throats of 50 First Nations sovereign tribal governments, so the pipeline can be built across their First Nation Reserves against their will. This is the arrogance and naked racism of the 1% on display for all to see. The Tar Sands projects and minimally regulated Oil and Gas production has already taken a devastating toll on the Cree and other First Nations groups in northern Alberta.
Opponents of Northern Gateway pipeline brace for a fight

BRENDA BOUW

More than 4,000 groups and individuals have registered to speak at hearings starting in January that will review Enbridge's $6.6-billion Northern Gateway pipeline. The project proposes to transport oil underground from Bruderheim, Alta. to Kitimat, B.C., where it would then fill supertankers at a port and travel to customers in Asian markets.

Gateway opponents, which include a handful of well-organized coalitions representing native communities, environmentalists and some municipalities, are hoping for a new surge in support in light of the Keystone decision last week.

There is hope the Keystone activists will now join the battle against Gateway, and possibly bring along some of their funding.
Those against the development worry about the environmental impact of building a pipeline, and the possibility of an oil spill given the 200 or more large oil tankers that would pass through a series of narrow coastal channels each year if Gateway goes ahead.
Proponents issued a statement that included this incredible claim: "Saying yes to these projects is saying yes to creating the infrastructure in B.C. that will position us for global leadership in socially and environmentally responsible trade"
Environmentally responsible trade? Who are they kidding?
Spoil A Documentary on the Great Bear Rainforests threatened by the Northern Gateway pipeline.
Bill McKibben speaks at Occupy Vancouver earlier this week.
The Inside Passage.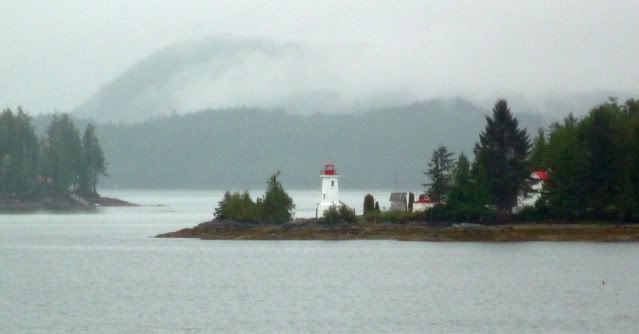 Lets help make sure this isn't in store for the Inside Passage.