There's something happening here
What it is ain't exactly clear
There's a man with a gun over there
Telling me I got to beware

Buffalo Springfield ~ For What It's Worth
Something is happening here. Big things are afoot. Paradigms are shifting. The times they are, at long last, a changin'.
We have come to a point where the socio/political pressures have built to a peak. Like one tectonic plate subducting another, grinding against it as it dives under, building up pressure until there eventually comes a point of release, a quake, a tsunami, a massive release of all that pent up energy. I sense that we have come to a place in history analogous to these great seismic events. If I am correct, enormous forces will soon be released, greater than anything we have witnessed so far. It won't be all good and it won't be altogether controllable, such is the nature of these things. We have to hope for the best while steering it as well as we can. We need to exert all the positive influence we can muster to keep things peaceful and growing and moving inexorably toward a better world for all.
We've got to rid ourselves of the old guard. They have nothing to offer us at this point. They are dinosaurs. We've got to break out of this shockingly conformist and woefully superficial culture where creativity is feared and conformity is clung to because people are so afraid of being 'different'. We should celebrate being different for crying out loud. We exist in a fog of propaganda, lies and denial. We're drowning in bullshit and meaninglessness. We're dying for a rebirth. We are desperate for a renaissance. And that's what we're undergoing now...like it or not, for better or worse. This soul-killing system is at long last broken beyond all repair - and it must be replaced.
We've got to unfuck the system. We need to assure that the process serves the broad interests of the American people honestly and completely, as intended by our founding fathers, and not the corporations or special interests.
We've got to root out any and all corruption in our government and that means any and all influence of money and those who wield it like a weapon. Money is not speech and must never be considered speech again – just as corporations are not people. And we need to retool and repurpose the Military Industrial Complex so that we can focus on what's truly important such as taking proper care of our ailing planet...and each other. We can no longer afford to stand for a mindless war machine dominating our existence and sacrificing our children to the god of unnecessary war. No more killing. No more made up wars. Let there be peace on earth. We have more important problems to deal with than a bunch of phony wars ginned up to make greedy profiteers richer.
We have got to get our priorities straight, and we need to do that very quickly. There are very real existential threats to be dealt with. Climate change alone could be the end of us all if we don't get focused on it.
We'll get a different crew in Washington too once the money is out of the picture. We'll get people who actually want to serve the public. Imagine that. The difference will be like night and day. Let the greedheads go to hell or wherever. They have no business in our government.
We are going to win this time. Because our cause is just...and we are many.
What's been done to us is egregious and obvious. Our cause is righteous and intrinsically powerful and it will roll over them like a tsunami. We are a force of nature that will not be stopped.
The future of our young people has been stolen from them and they are fighting to reclaim it. The rest of us are fighting for them and for the future of humanity itself. The mad men can no longer be in charge.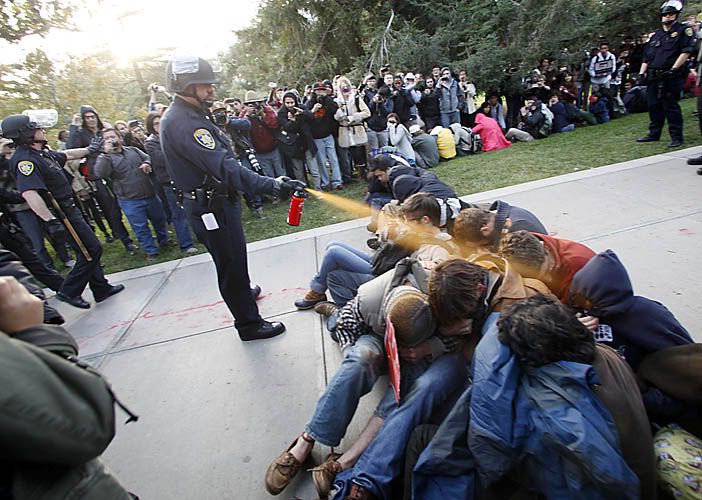 They know nothing but violence. Which is yet one more reason why they must go. We cannot afford to let the sociopaths win this one and they can only resist us for so long...for they don't have a moral leg to stand on.
They will get even uglier I expect. Violence is all they know.
We just have to remain beautiful...and outlast them.
We are going to win this time.
Because our cause is just...and we are many.