Last night Keith Olbermann talked to Los Angeles National Lawyers Guild Executive Director Jim Lafferty about what I diaried yesterday after my second visit to the camp announcing that the NLA has filed a Temporary Restraining Order to block the eviction of Occupy LA from Solidarity Park (Formerly City Hall Park).
From what I can tell, they haven't yet had a response from a judge on the TRO. Hopefully Mayor Villaraigosa won't ignore the court the way that Mayor Bloomberg did when the NLG Injunction was initially granted the night of Occupy Wall Street's eviction.
As I understand it, Lafferty has admitted at least several times during OLA GA that campers at Solidarity Park are effectively in violation of State Camping restrictions within State Parks which City Hall Park is. "Some very smart attorney's ahve been working on this and there's no way around the camping law" he's said. The primary reason that the City hadn't come down on OLA from the start is because Lafferty personally negotiated with Police Chief Charlie Beck to have them hold off.
At least for a while.
Update: Here's the GA where Jim discussed these issues after announcing the details of the offer from the City at about 4:48 mark - which I dairied in detail here:

Less than a week after this offer was put in writing, the City decided to close the park.
In their application for a TRO the NLG is arguing that the City Council has subsequently given their support to OLA with a unanimous vote, and only the City Council can rescind that. Uh, ok... That's a thought.
Let me add this, the City is claiming that they're closing the park for "Sanitation and Safey" concerns. Yet when I was there last monday I documented that the Park is perfectly safe, they have their own "Peacekeepers" who handle and can conduct citizen's arrests of anyone who present a problem or a danger.
Peacekeepers such as U.S Marine Sgt Seligman (Ret).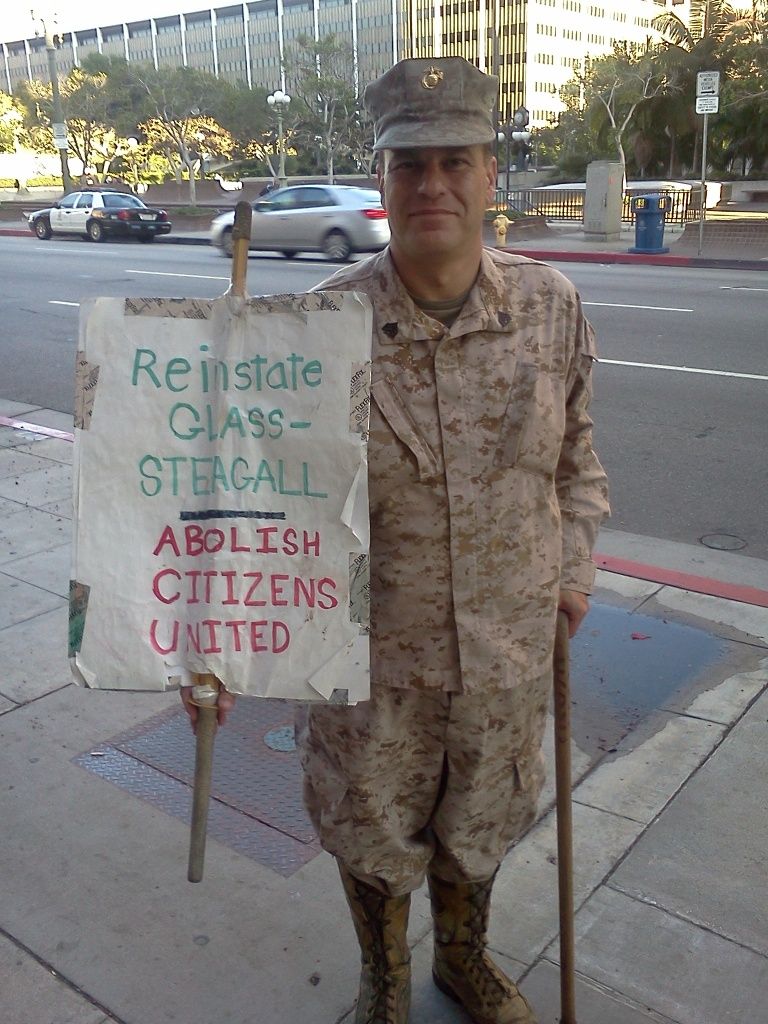 They have Port-O-Poties.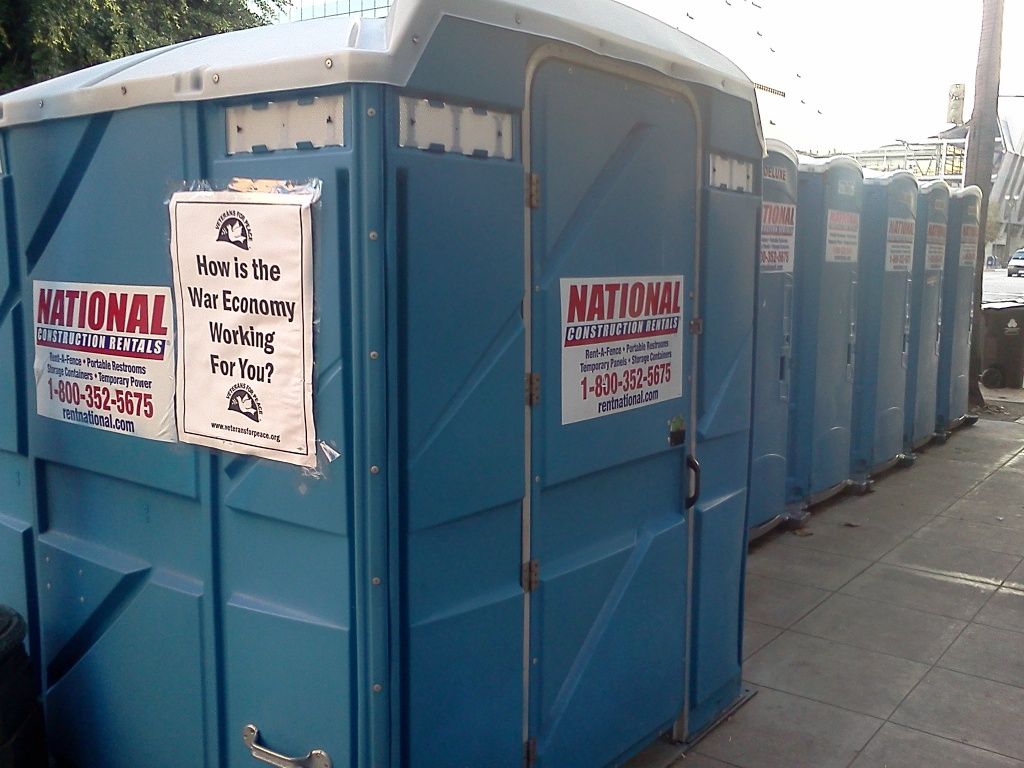 And they clean the park themselves, each and every day.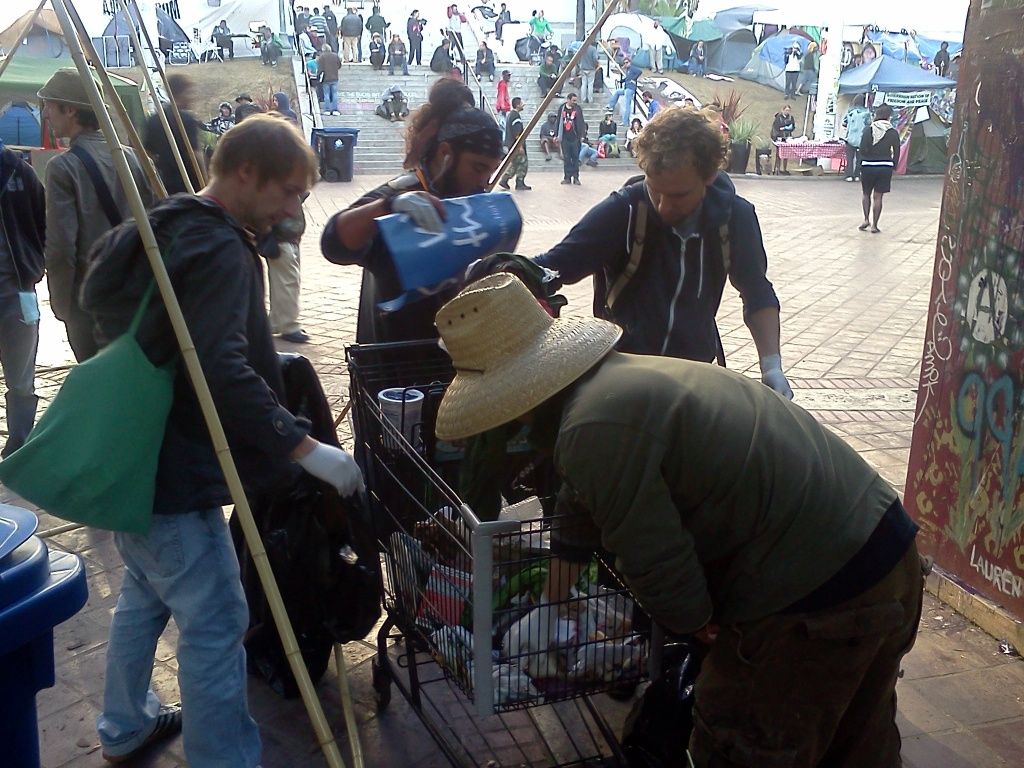 That includes picking up trash, and sweeping the sidewalk until it's nearly spotless. See?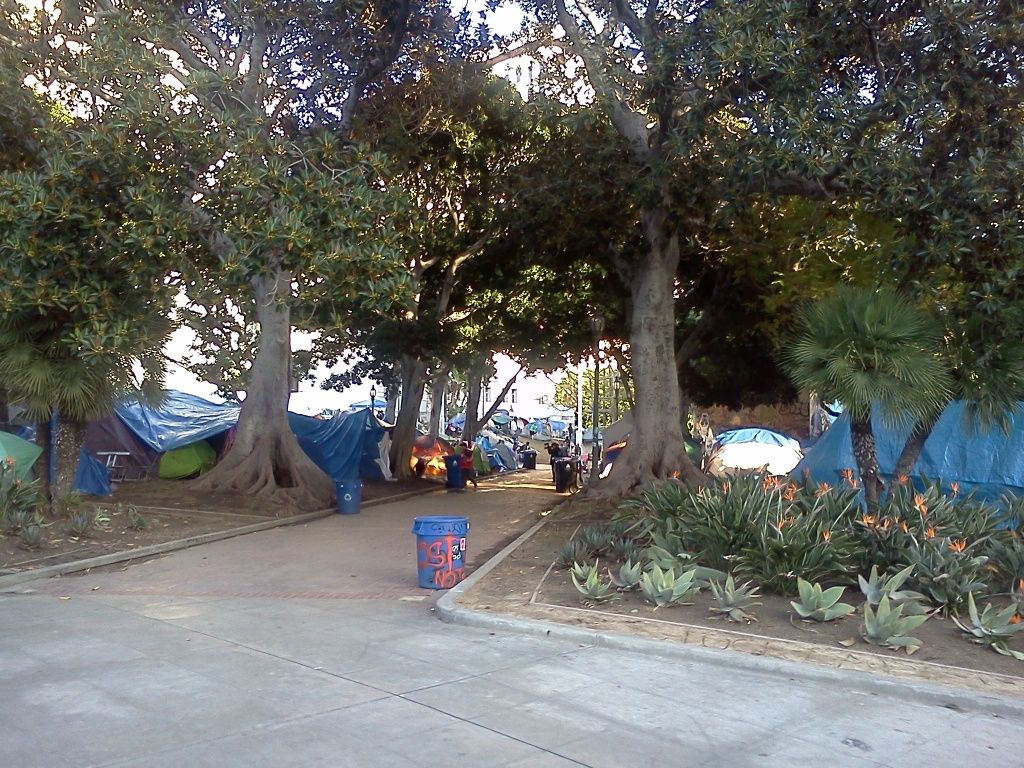 The only argument the City has, other than the camping law, enforcement of which Beck has already voluntarily waved, is the fact that the grass is dead.
But then again, in their negotiations with the City, Occupy LA originally offered to re-sod the lawn. So there's that to consider.
On the issue of "What Has Occupy Done For Anyone Lately?" there is the second story that Keith addresses in this clip with Matt Taibbi. A federal judge has rejected the proposed settlement between the SEC and Citigroup for their role in selling toxic mortgages to their investors and then short-selling against them. If this were the old Dragnet show, that would be considered a plain ole' Bunco Scam.
It's Fraud. Selling somebody a piece of crap that you know is a piece of crap but instead tell them it's golden, then turn around and try to make money off the fact that it's crap. If Citigroup is going to pay a fine, they should pay a fine Equal to Every Dime they made off this Scheme - Plus Penalties.
And they should have to admit exactly what they did. The judge rejected the settlement, the first rejection of it's kind as Taibbi notes, because they didn't even document and admit what wrong-doing had occurred.
How many people could have even Imagined such a ruling prior to Occupy hammering home this issue? It's not like the Tea Party was saying or doing a Damn Thing about Wall Street and Bank abuses.
Even if they do get a bit bogged down with preserving their Camping Rights which IMO is largely irrelevant to the goals and reason for the movement, they are still pushing the Overton Window in the right direction.
Vyan