That's right, you only have a few more days to shop the Holiday Bazaar online auction and pick up a few gifts for friends and family. And, well quite frankly you, because, hey, you've been good this year, right?
Okay, here's a peek at a few of the items up for bid:
Let's start with Vanilla Pizzeles. Mmm. These Italian wafer cookies were from a recipe handed down from the baker's Nana. You know they have to be good!
So check these and the other yummy items that are in the auction under the Food and Gourmet items category.
And remember, Nana would want you to bid on these pizzeles.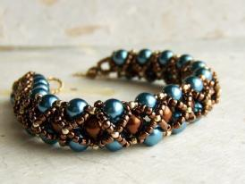 Next up, this gorgeous bracelet is up for bid. Handwoven, caged pearl bracelet in your choice of colors of Brown & Blue with Gold-Filled Toggle Clasp or Black & Green with Sterling Silver Toggle Clasp.

Okay, how about this stunning image of Half Dome at Sunset. Makes you want to book your next vacation to Yosemite.
This is a 14 x 21 print and can be all yours with the right bid!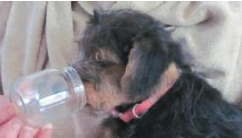 Last in our preview, is ta da, puppy breath! Yes you too can be the proud owner of the breath of a cute Welsh Terrier pup. All together now, aaahhhh!
More than 110 items up for bid, so get your bid in now! And remember, all proceeds benefit Netroots Nation which brings you that fine annual convention as well as events around the nation including the upcoming Netroots New York.