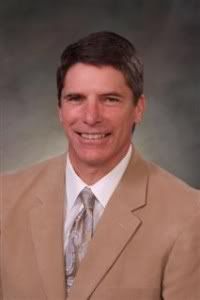 You see, it's all just a big misunderstanding..
State Rep. Bob Nicholas accused of beating son

State Rep. Bob Nicholas, R-Cheyenne, faces a felony charge of abusing a disabled adult in Florida following a Nov. 23 arrest.

----

The document indicates that multiple witnesses outside of a restaurant saw Nicholas hit his son repeatedly with a closed fist, push him onto the sidewalk and then kick him more than five times.

----

A sergeant reported a small blood stain on a bedspread in the room and observed that the victim had redness and welts on his neck and a foot-sized abrasion to the skin around his left ribcage that appeared to have a shoelace pattern to it, the report says.

I just noticed TP is reporting on it as well:
Late last month, Wyoming state Rep. Bob Nicholas (R) was arrested following an incident where he kicked and beat his disabled son outside of a restaurant:

Nicholas explained his behavior by saying his son, who has a condition similar to autism, was being combative during lunch, and that he needed "corporal punishment." He has no intentions of resigning. "I don't think I committed a crime, so why would I?" he said.

In the (probable) words of Herman Cane, 'What an ass!'