It is odd how the mind draws connections. It was sad to see the changes evident in pictures of soldiers before, during, and after a tour in Afghanistan. The images disturbed me and reminded me of photographic comparisons of US presidents before and after their terms. However, there was something in those pictures that made me think of the Dutch painter, Van Gogh.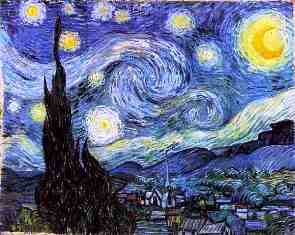 What connection might there be to Vincent van Gogh? He is famous for his landscapes, "The Starry Night" being probably his most notable one. His self-portraits are also quite popular and one graces the cover of a new biography, "Van Gogh, The Life."

Not as well-known are his sketches of "Orphan Men." Those elderly Dutch war veterans were drawn with loving care. Many of the expressions seen in the images show some of the same pain our veterans exhibit nowadays. The hell that war is must translate throughout the ages to people of all nations.

A new look at Vincent's life and death is offered by a biography that is listed as one of the best of 2011 by NPR. The organization's article states that:

The authors do a brilliant job following the Dutch painter's career, from the line drawings of his youth to the post-impressionist masterpieces that changed the world of art forever. Van Gogh: The Life has already stirred up controversy — the authors argue (very convincingly) that the artist did not commit suicide, as most historians have maintained. Whether or not that's true, the book remains an essential, beautifully written look at the man who saw things nobody else ever did — as he himself put it, the "traveler going somewhere and to some destination ... [that] do not exist."
Whether it was from suicide or not, van Gogh died well over a century ago. Vincent's brother, Theo, reported that the last words of the great artist were, "La tristesse durera toujours," (French for "The sadness will last forever"). I continue to hope and pray that the sadness that is war will not last forever, and that someday we will learn to live peacefully with our neighbors on this planet.