Sara R here. Welcome to the grand opening of Gallery Kos. Tonight we are featuring the work of David Woodward (our own DavidW), an artist working in watercolor and oil in south Florida. Below the fold, David will describe and show his work. Do note that David takes commissions and would be happy to do portraits or scenes for you. His portraits of pets are particularly charming and make great gifts.
Our event tonight will be catered by newpioneer, Chef of Bocatta Bistro in Puerto Rico. As you look through the paintings tonight, canapes will be passed around -- help yourself! Also help yourself to beer, wine or mineral water on the sideboard.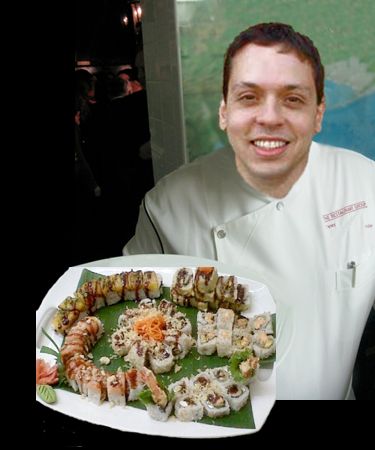 Newpioneer's sushi platter -- help yourself!
Ulookarmless has chosen tonight's music selection:
Let's start with some upbeat reggae, doo-wop reggae at that
Galerie de David Woodward aka DavidW
Shortly after moving to Orlando in 1984 I decided to go to Europe. At the time I felt time was short. Three places I wanted to visit the most were Florence, Paris, and Amsterdam. In Florence, I was climbing Giotto's bell Tower at The Duomo and as I was climbing it, near the top the bells started ringing. It was noon and they rang twelve times. The sound was incredible. I was alone in that tower and for some reason I ran to the top as fast as I could. I could see all of Florence from the top. It was an amazing inspiration.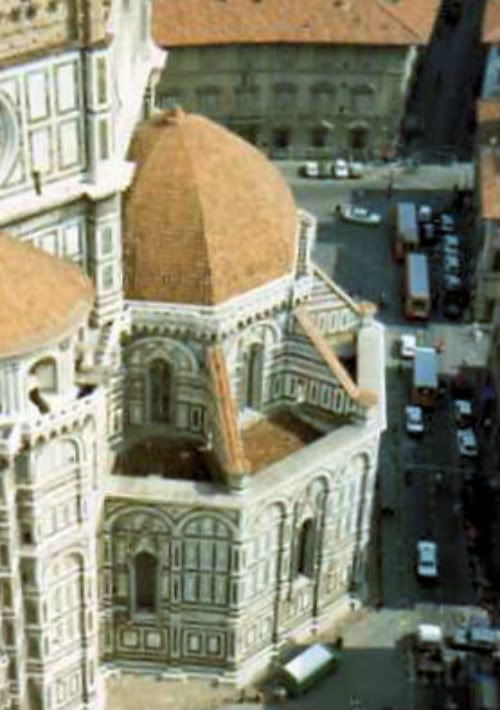 Then in Paris I marveled the most at the impressionist's work at the Musée d'Orsay. And in Amsterdam I wept during a tour of the Van Gogh Museum. I was 33.
It was when I returned home that I decided to start painting. I painted for a few years in a small class in Delray, then took several years off. Since then I have taken up painting again and I feel it is one of the things that keep me alive. I lose myself in my painting. Won't you join me after the cheesy poof below to see some of my work...
So immediately after coming to Delray in 1992, I painted this, my first painting: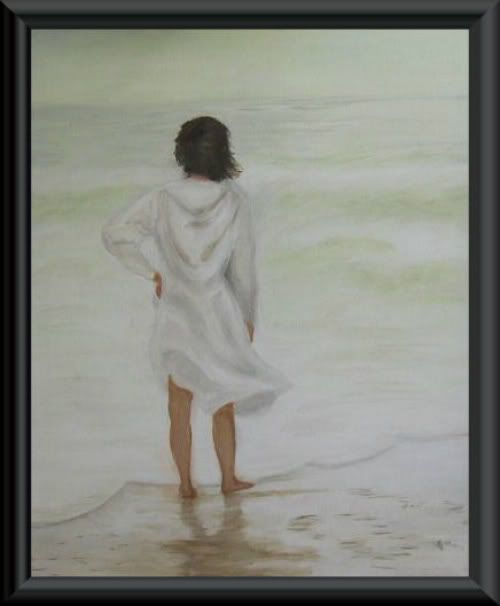 Standing on the Beach (oil on canvas 20x24") Artist's collection

Let Stan Getz play as you look through the gallery
Through my travels and moving around, these are some of the oils that followed: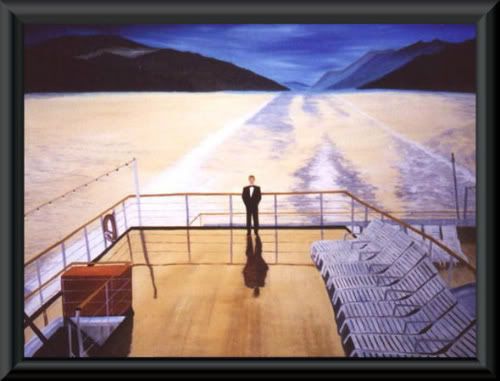 Alaska (oil on canvas 36x48") $850


Higg's Beach, Key West (oil on canvas 18x24") $450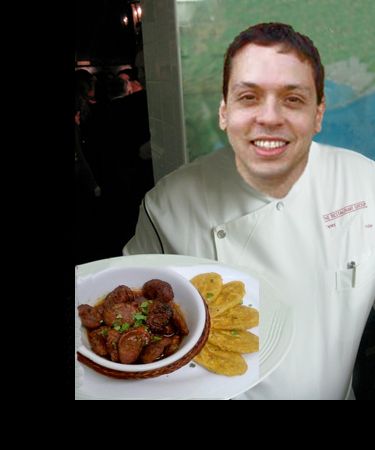 Canape? Enjoy some Chorizo al Vino with Fried Plantains

Valparaiso (oil on canvas 20x24") $495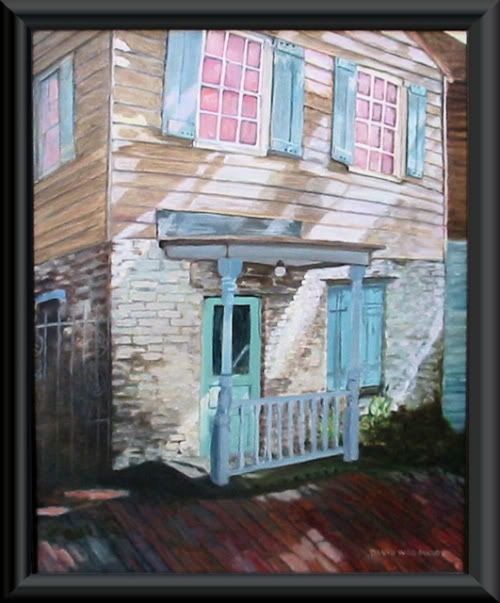 The Savannah Herb House (oil on canvas 16x20") SOLD tonight. Thank you!

Red Forest (oil on canvas 24x36") $650
And some scenes from around here in South Florida:

Everglades Lake (oil on canvas 24x36") $650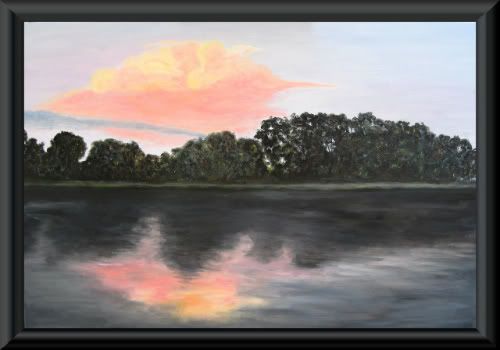 Lake Ida Sunrise (oil on canvas 24x36") $650


Everglades (oil on canvas 24x36") $650


Jupiter Lighthouse (oil on canvas 18x24") $450

And then a portrait of Frank of course: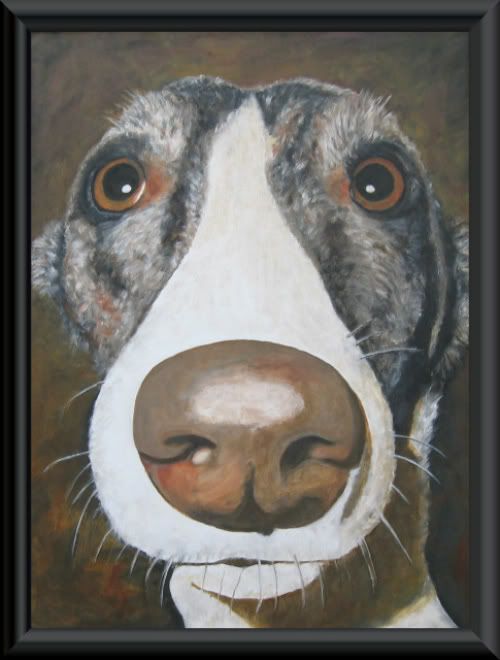 The Look of Love (oil on canvas 18x24") Artist's collection

Canape? This is Stuffed Mofongo with Criole Chicken Breast
So flash forward to the last couple years, I have started doing watercolors and enjoy it very much, and my work has taken a new direction. A friend built me a website here:
David Woodward Gallery where you will find more of my work and a pricing schedule. I enjoy doing all sorts of subject matter, pets, people, places, and also do commissions.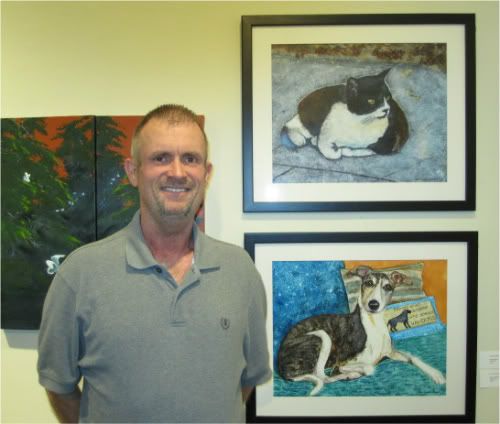 So that's me in November with two watercolors, Rat Patrol and Frank and his pillow (both watercolor on yupo 16x20")
I will close out here with my newer work, which are watercolors on Yupo paper.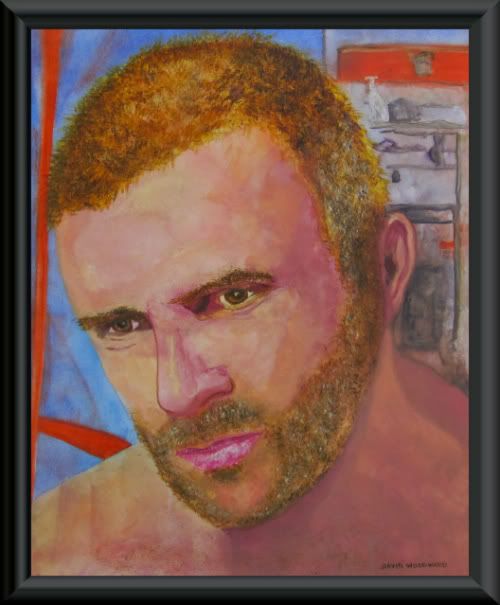 Self Portrait 2011 (watercolor on yupo 16x20) $350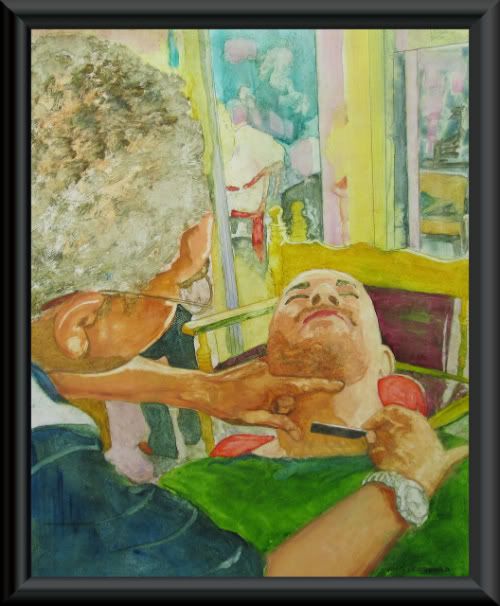 The Shave (watercolor on yupo 26x20) Artist's collection


Buddha (watercolor on yupo 16x20) Commission Sold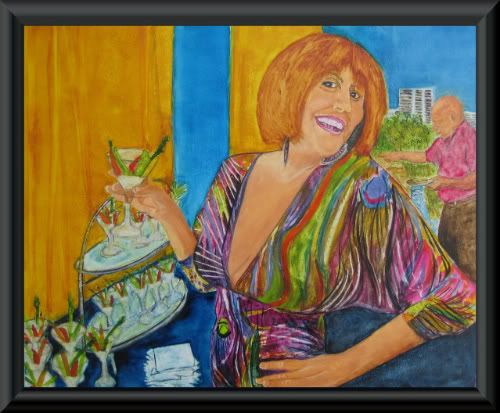 The Peacocok Dress (watercolor on yupo 16x20) $350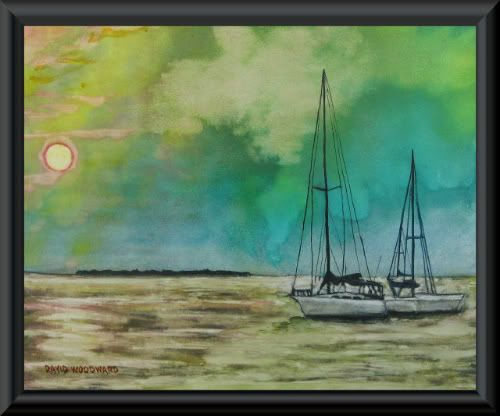 Mallory Square, Key West (watercolor on yupo 11x14) $250
What would a gallery in the south be without music from the great Louis Armstrong:


Hazy Tracks (watercolor on Yupo 16x20) $350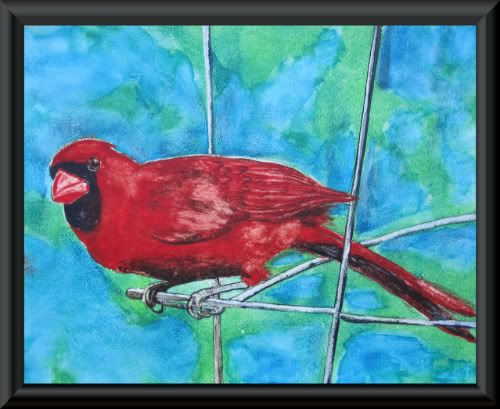 Cardinal (watercolor on Yupo 11x14) $250
I understand that David is a fan of Morrissey and the Smiths, so we end the evening with one of my favorites from the 80's: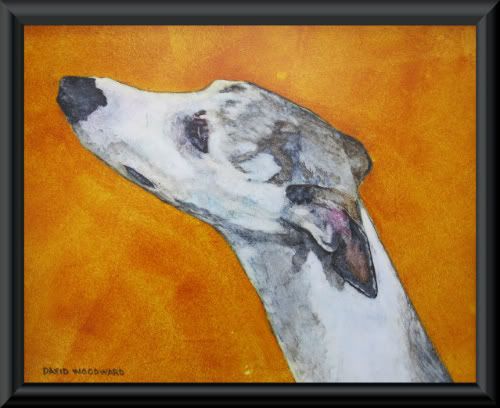 Drifter (watercolor on yupo 11x14) Commission Sold

And finally...


Kelley's Colorado (watercolor on yupo 16x20) Commission Sold
There are lots more where these came from! Please check out my website:
Thank you for checking out my Gallery. I look forward to seeing more work from my fellow artists in the Gallery Kos!
David Woodward
And for dessert...
Thank you for joining us! If you are interested in purchasing some of DavidW's work, send him a kosmail message or contact him through his website.