Georgia wanted me to forward this message to YOU, the Kossacks who funded this wonderful Christmas party for the community.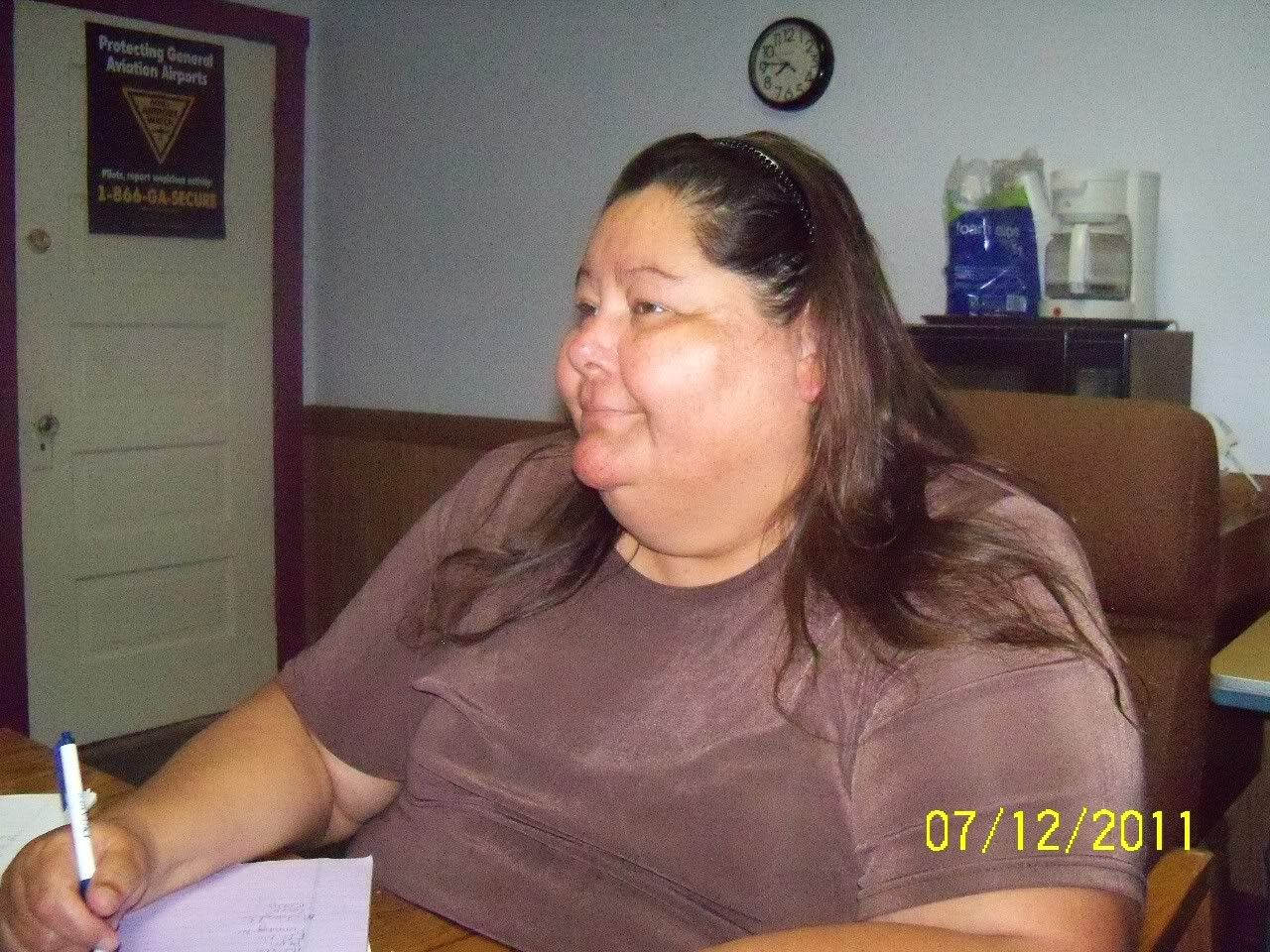 Dear Internet Family,

I am writing a post to let you in on a large Christmas party that was enjoyed by the young individuals of our community located at Isabel South Dakota. Oh what a glorious night, to see all the children laughing and running and happy to be somewhere there is food and sober parents and grandparents. I was so proud of the community for coming together for the children.

I want to thank all of the individuals who thought, prayed and sent money to our community, to buy any further assistance with buying food from the food bank of South Dakota. We are so excited to make another trip to purchase food.

I have attached pictures from the party.

Oh and by the way it has been so nice out here in the Dakotas that we purchased four lots in Isabel SD and are waiting for the movers to set a date to move the building. We have raised enough for the move but are still waiting to get more donations for the stairs and skirting that will skirt the building. Thank you all so much for the donations to help us get a food pantry and a youth program going to keep our youth healthy and strong.
Photos below the squiggle.
Thanks to you, we raised over $1200 for the first annual Okiciyap community Christmas party. Georgia and her family also received presents from you, which she also sent me a message about.
They had a community dinner last night and distributed some gifts to children who may not otherwise have had a Christmas this year. You may know that the unemployment rate is over 80% there in the winter, so many families have no hope of having a Christmas with gifts.
Here are photos of the party. Below is another message from Georgia, and the ChipIn widget if you want to donate to help move their donated trailer, which gives them more pantry space as well as enough space for youth programs.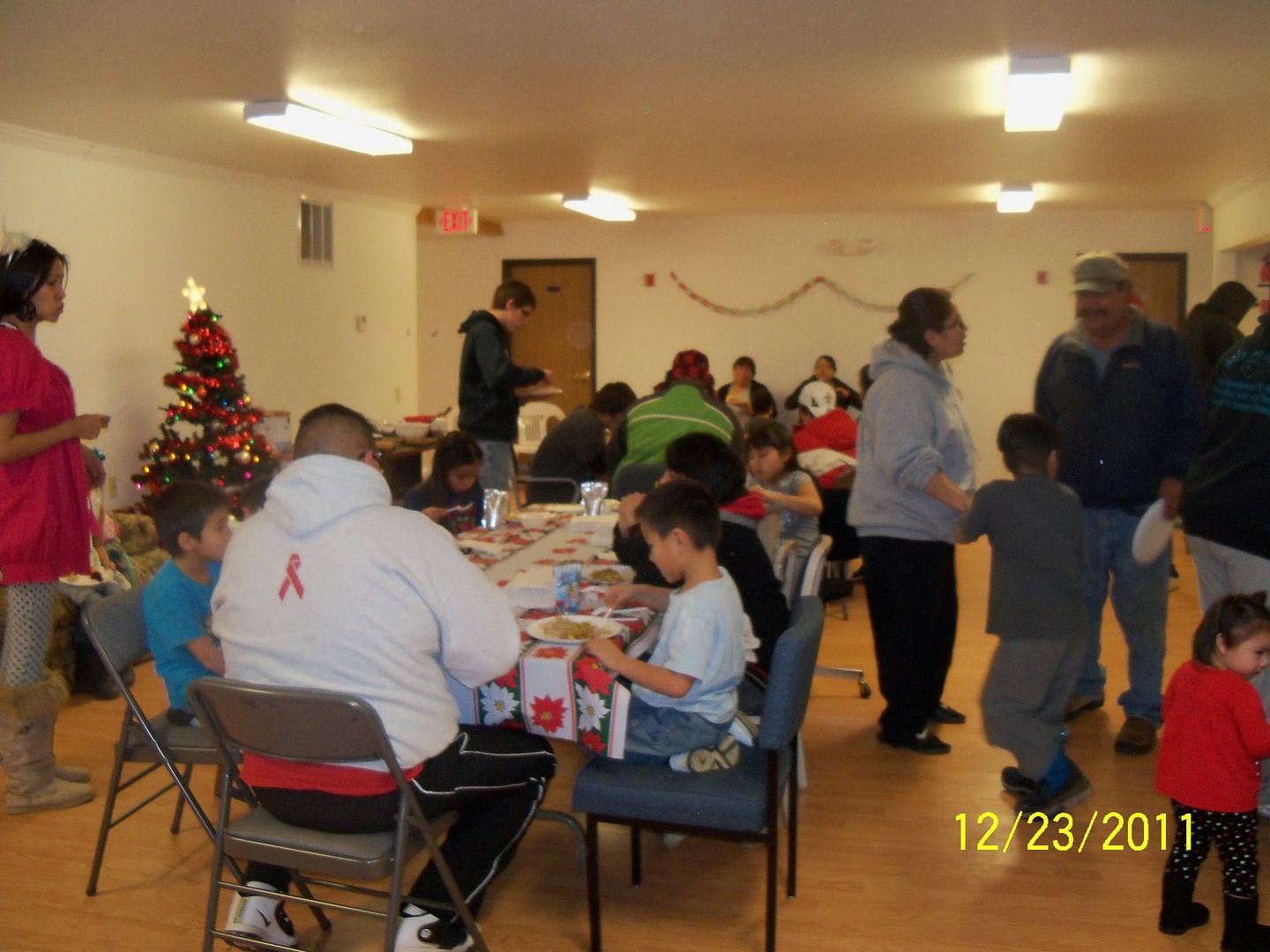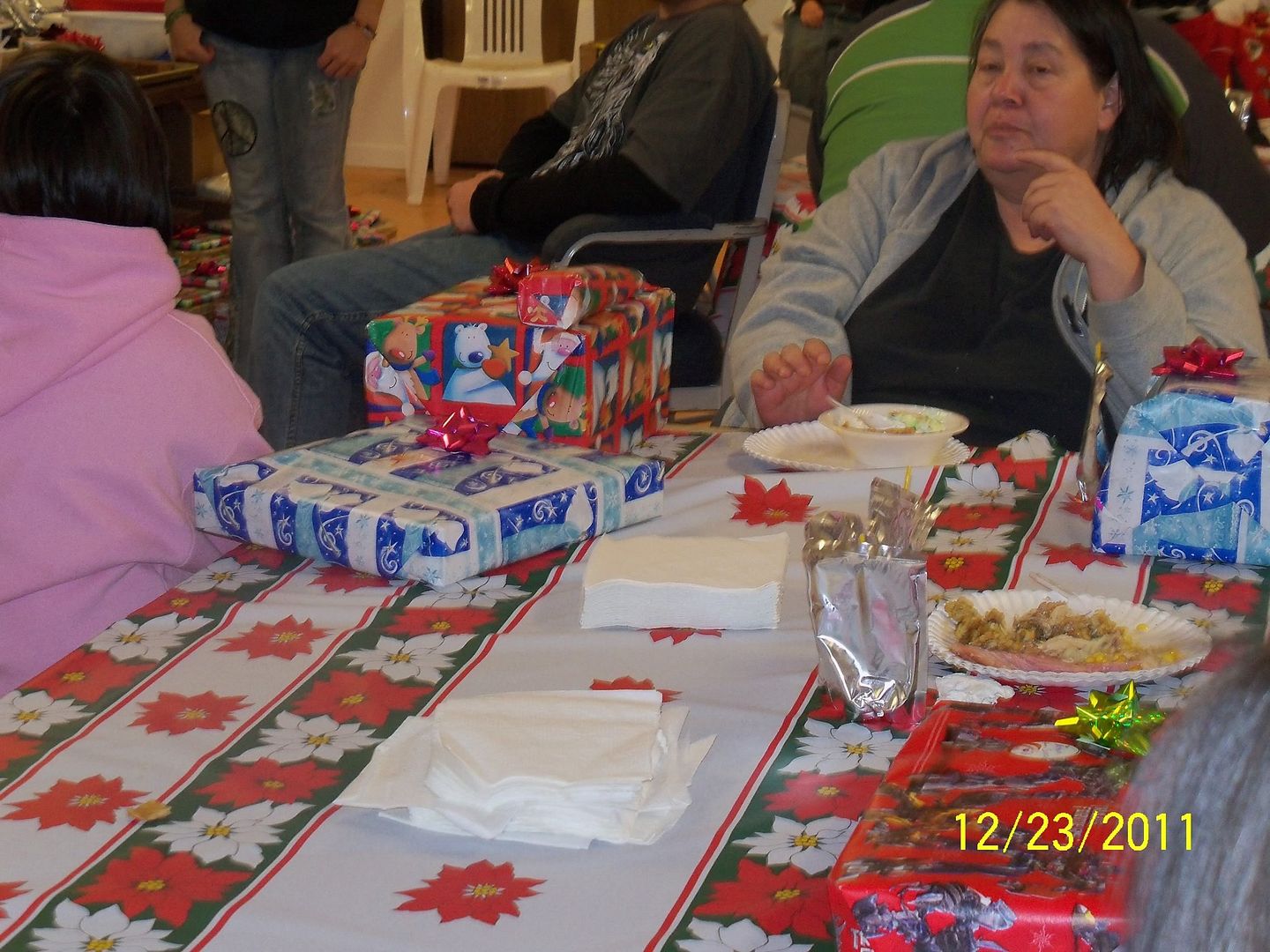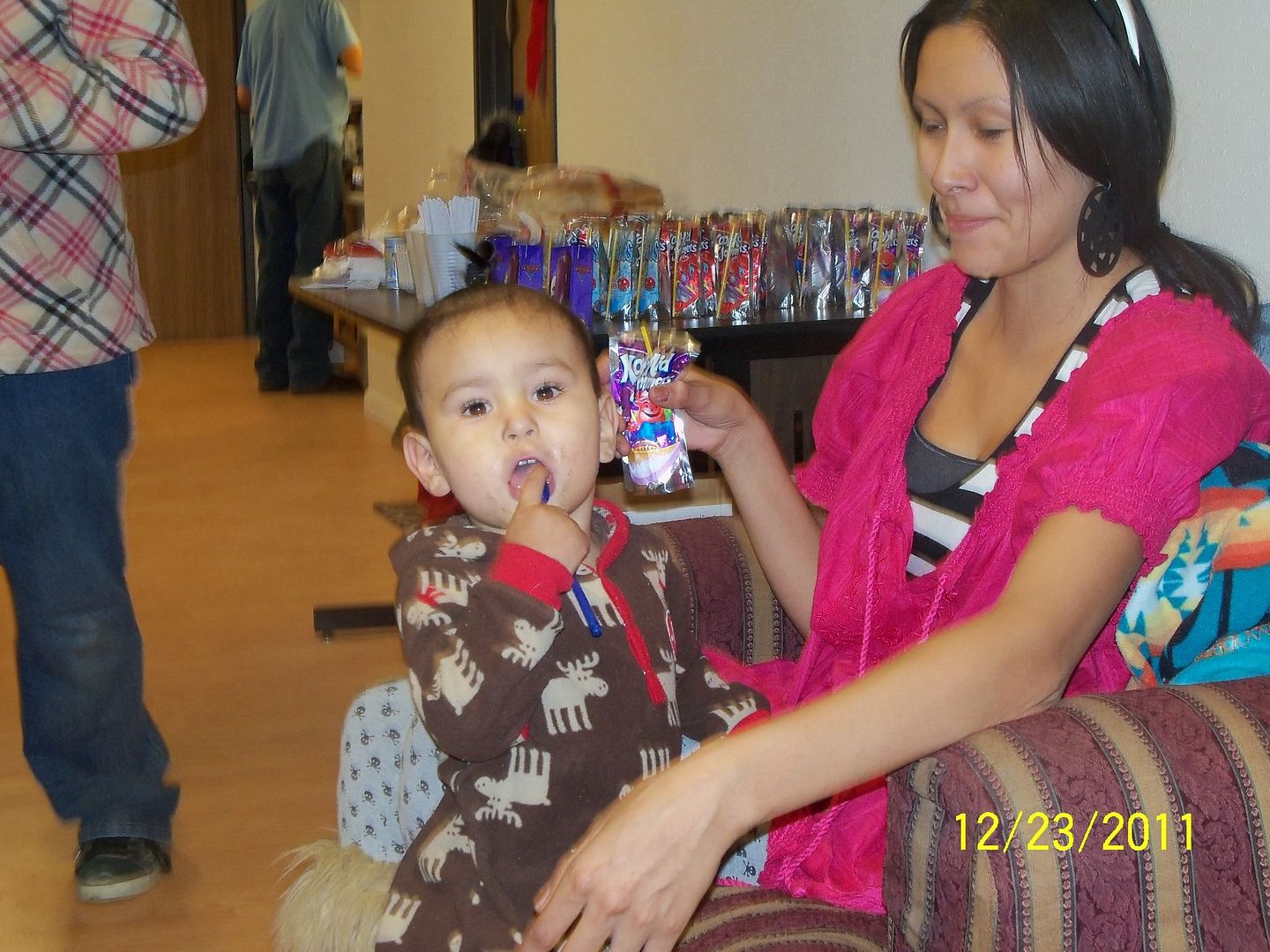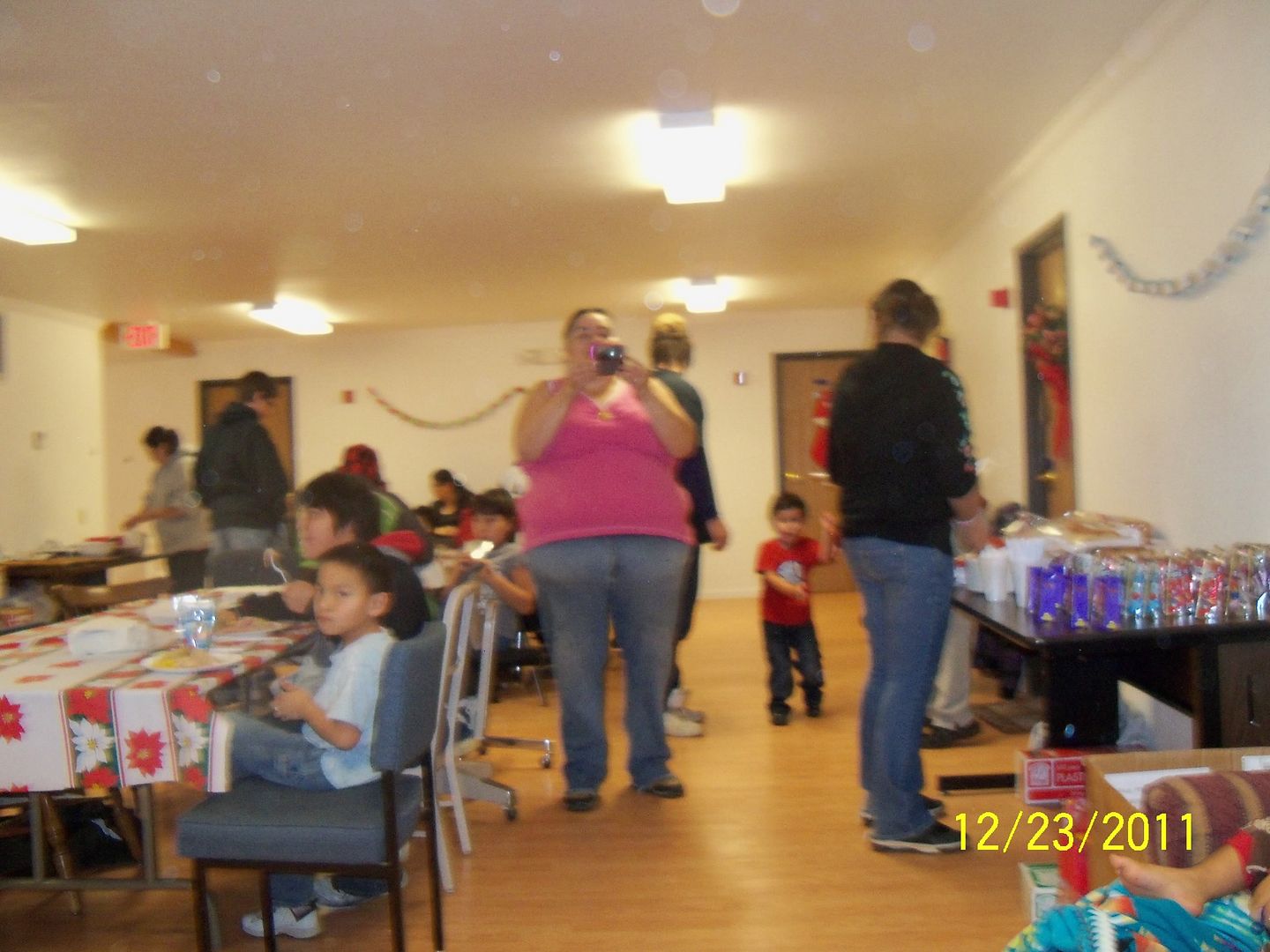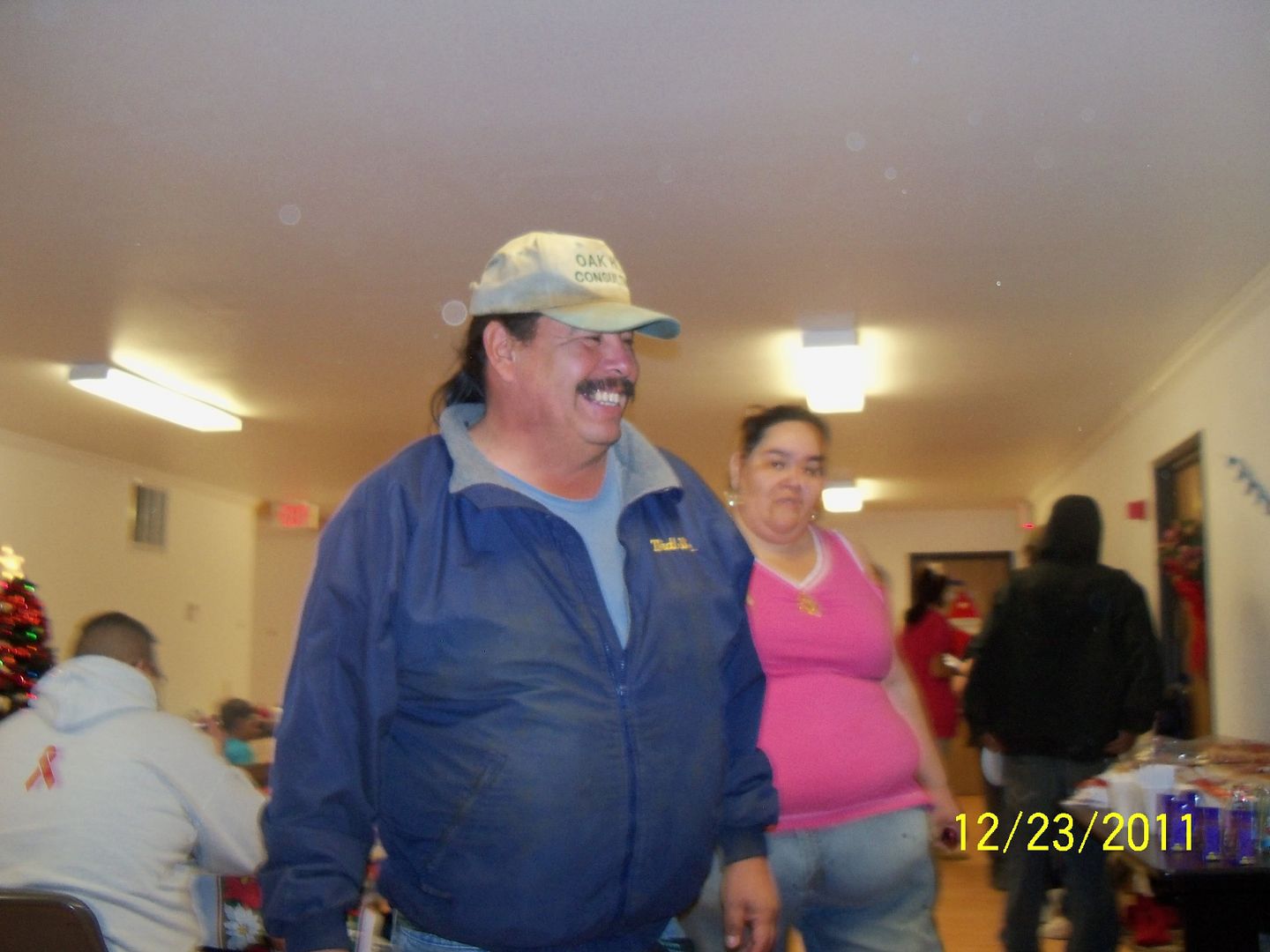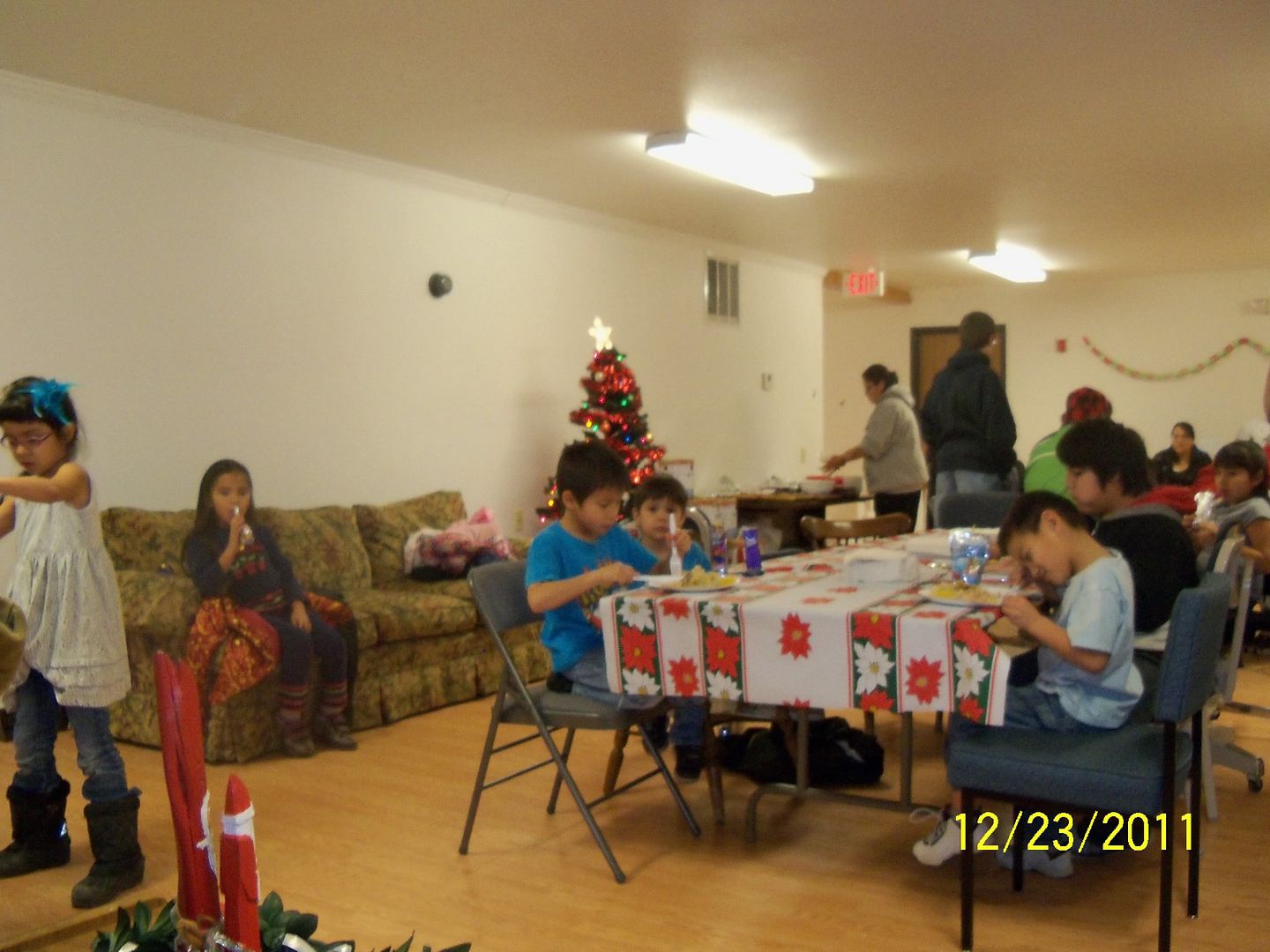 This party was bought by the Daily Kos community. It happened because of YOU.
Here's a message from Georgia to the folks who sent her family gifts too:
Oh man you know when your down and out and you say a prayer to the creator. (And cry to Betsy) Oh thank you so much to the Daily Kos it is so great to have your support behind our programs and help the People.

There was a Santa at the post office today and he was piling on the boxes. Oh thank you so much for your presents and we have put them under the tree. Thank you so much for including my husband as he did not have any thing under there, We usually do not get gift as the grandchildren and other children get our support.

I want to thank you so much.

It means every thing to us at the Little Shield House for all the gifts.

Thank you so much for the food bank money.

We Love you all.
You know it was so easy for us to do this, and it meant so much to all these people. Lets do this again next year.
They still need your donations to move the new pantry building to Isabel. Here's the ChipIn. It's a great thing to do if you're still looking for a tax deductible donation.
Although there's enough money to start moving the trailer, they still need to skirt it, make it wheelchair-accessible, and hook up the utilities.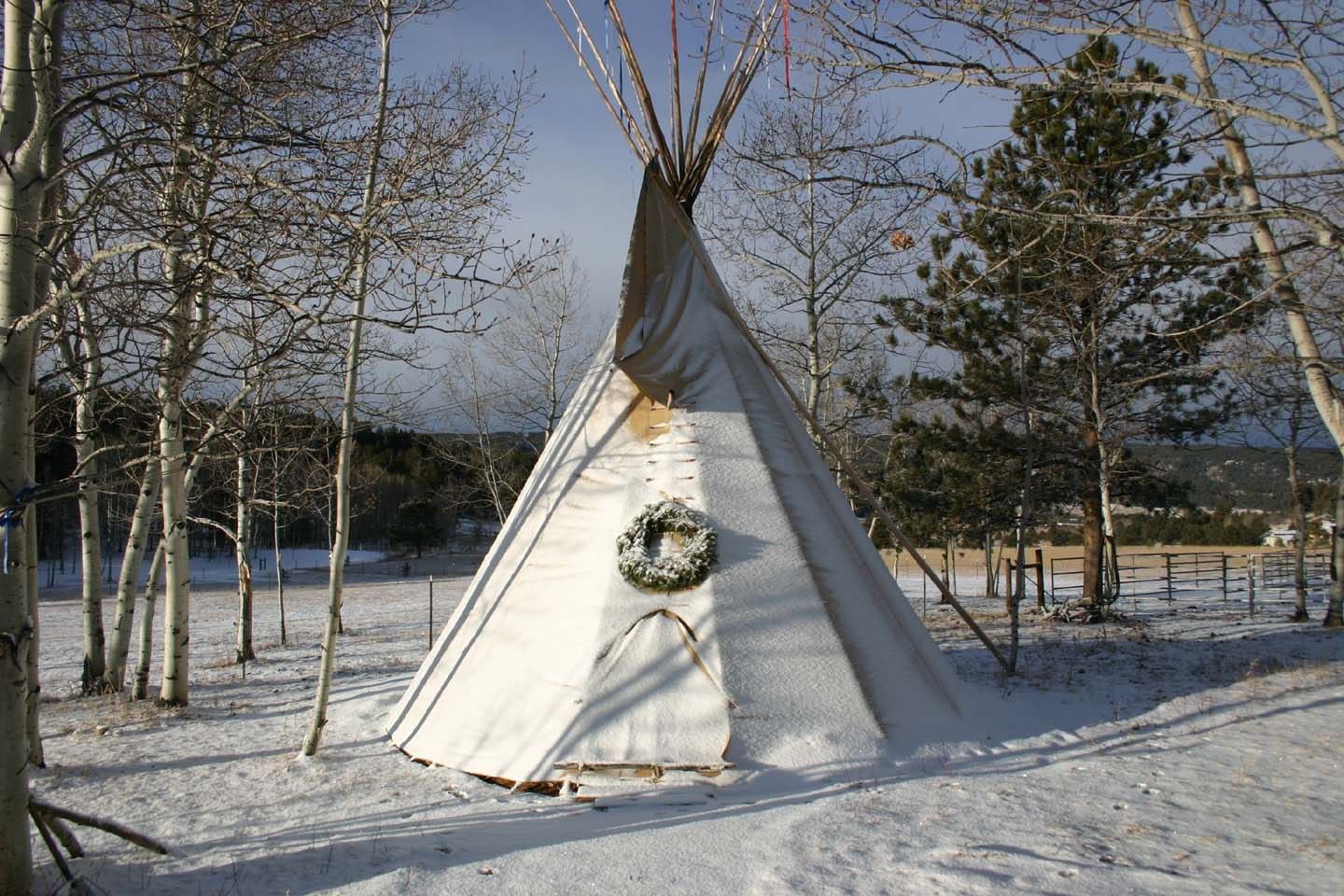 Happy Holidays everyone!