But First, A Word From Our Sponsor:
Top Comments recognizes the previous day's Top Mojo and strives to promote each day's outstanding comments through nominations made by Kossacks like you. Please send comments (before 9:30pm ET) by email to topcomments@gmail.com or by our KosMail message board. Just click on the Spinning Top™ to make a submission. Look for the Spinning Top™ to pop up in diaries posts around Daily Kos.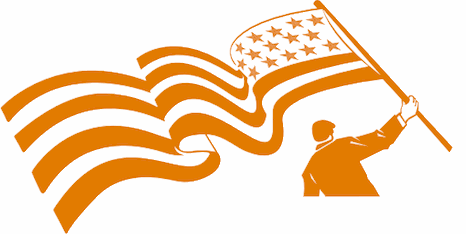 Make sure that you include the direct link to the comment (the URL), which is available by clicking on that comment's date/time. Please let us know your Daily Kos user name if you use email so we can credit you properly. If you send a writeup with the link, we can include that as well. The diarist poster reserves the right to edit all content.
Please come in. You're invited to make yourself at home! Join us beneath the doodle...
Maybe it was my recent trip to Five Guys Burgers and Fries that woke me from my dietary slumber. Upon ordering a burger and a regular fry, the girl at the counter, probably meaning well yet apparently still oblivious to how offensive she sounded, asked me, "You do realize a regular fry feeds two to three people, right?" I responded, "Why yes. Yes I do. I'll take a regular fry." I then ate my regular fry and washed it down with a regular Coke - I was going to drink diet, but something about drinking regular made me feel like I was really sticking it to that cashier. Besides, I was already eating for two to three people, so what the hell, right?
I know I'm fat. I remember every morning when I look in the mirror. I don't need fast food employees reminding me.
That being said, the Five Guys girl did have a point. I've really become lax when it comes to my diet since I lost seventy pounds a few summers ago. And ever since Thanksgiving, I've been running. Not the healthy kind of running - the kind my fat ass needs more of - but the figurative kind of running, which burns far fewer calories, needless to say. I've been running scared from a bogeyman in my life: my bathroom scale.
Scary, huh?
Well, I think so. That's why I went a month without stepping on it.
After Thanksgiving dinner, I just couldn't bring myself to even look at my scale, much less see the damage I'd done to myself with all the corn casserole, mashed potatoes, and pumpkin cobbler. A day without weighing myself turned into a week, which turned into two weeks - and then the holiday food season really hit, and I went another few weeks scared out of my mind by the silver, square-shaped schoolyard bully known as my bathroom scale. It's always so blunt with me, much like the woman at Five Guys. It just tells me exactly how much I weigh - no sugarcoating, no easing me into it, no consolation. It just gets right down to business and tells me I'm fat.
Needless to say, after a month of not weighing myself, I'd lost all grasp of what exactly I was consuming. There were no consequences for eating holiday cookies and cinnamon rolls and cake. Day after day, I was purposely in the dark as to what I was doing to myself.
And then it happened.
I slid on my favorite pair of jeans one day. Well, maybe "slid" isn't quite accurate. I got them halfway up, and then I jumped up and down a few times. And then I buttoned them, except I didn't. I tried again. And again. Finally, I got them buttoned, but something wasn't quite right. Oh, that's right, I reminded myself - I stopped weighing myself and lost all dietary control from Thanksgiving to Christmas. That might explain the circus freakshow otherwise known as Chrislove trying to put on his jeans. My proverbial chickens had come home to roost.
So, between that and being told I'm eating for two to three at Five Guys, I decided it was time to conquer my fear and just step on the scale.
And, as it turned out, I'd gained ten pounds since Thanksgiving. Twenty since I moved to Texas in August.
I have a little work to do...
So, I've made some late New Year's resolutions. 1. No more desserts. 2. No more regular pop, and only a glass of diet pop each day (I'll get caffeine withdrawals otherwise, and I don't need that). And drink more water. 3. No more snacking. Eating is now for mealtime.
I'm also doing small things like buying lower-fat milk, eating wheat bread instead of white, avoiding chips (which I'd become addicted to), and including more veggies in my meals. Not to mention walking and taking the stairs more.
So far, so good. I've been faithful, for the most part, with a few exceptions (the NW PA Kossack gathering at gizmo59's house being one of them). I've lost about three pounds so far. It's only a small dent in the damage I caused my body over the holidays, but it's a dent nevertheless. Hopefully soon, I'll be back to my pre-Texas weight. And maybe I can wear my favorite jeans again someday soon without cutting off my circulation.
I've learned a valuable lesson: Never run from the bathroom scale. Because it will find you. Eventually.
TOP PHOTOS
January 10, 2012
Enjoy jotter's wonderful PictureQuilt™ below. Just click on the picture and it will magically take you to the comment that features that photo. Have fun, Kossacks!