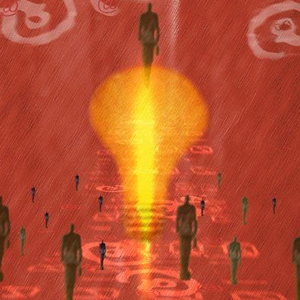 Commentary: African American Scientists and Inventors
by Black Kos Editor, Sephius1


Inventors often toil for their entire lifetimes creating devices which have beneficial effects on society for years - yet that inventor might gain recognition only after he or she has passed away. For others, even after they have gone, recognition is slow in coming despite their great contributions. Richard Spikes is such a person.
(con't.)
Little has been written about Richard Spikes in terms of his childhood, education and personal life. What is known is that he was an incredible inventor and the proof of this is in the incredibly diverse number of creations that have had a major impact on the lives of everyday citizens.
Over the course of his lifetime, Spikes developed the following inventions or innovations:



railroad semaphore (1906)
automatic car washer (1913)
automobile directional signals (1913)
beer keg tap (1910)
self-locking rack for billiard cues (1910)
continuous contact trolley pole (1919)
combination milk bottle opener and cover (1926)
method and apparatus for obtaining average samples and temperature of tank liquids (1931)
automatic gear shift (1932)
transmission and shifting thereof (1933)
automatic shoe shine chair (1939)
multiple barrel machine gun (1940)
horizontally swinging barber chair (1950)
automatic safety brake (1962)


Spikes inventions were welcome to major companies. His beer keg tap was purchased by Milwaukee Brewing Company and the automobile directional signals which were first introduced in the Pierce Arrow, soon became standard in all automobiles. For his innovative designs of transmission and gear-shifting devices, Spikes received over $100,000.00 - an enormous sum for a Black man in the 1930s......
Read More
~~~~~~~~~~~~~~~~~~~~~~~~~~~~~~~~~~~~~~~~~~~~~~~~~~~
News by dopper0189, Black Kos Managing Editor
~~~~~~~~~~~~~~~~~~~~~~~~~~~~~~~~~~~~~~~~~~~~~~~~~~~



-------------------------------------------------------------------------------
January 12th is a sad, sad anniversary. i watch news: After the quake, praise becomes resentment in Haiti
~~~~~~~~~~~~~~~~~~~~~~~~~~~~~~~~~~~~~~~~~~~~~~~~~~

No one doubted that the violent earthquake that laid waste to Haiti's weary capital city in January 2010 would drastically change the country.
In the minute it took to topple buildings, crush limbs and steal nearly 250,000 lives, the Haitian landscape was forever altered.

Television news images of the widespread death and destruction prompted an outpouring of donations from across the globe.
About $3 billion in private donations went to charitable organizations responding to the earthquake. Some $1.4 billion of the total was raised just by U.S. based organizations. Another $4.6 billion in international aid was pledged by 58 countries and lenders forgave $1 billion in Haitian debt.
*********
Many Haitians refer to their country as "La république des ONG," a reference to the presence of so many NGOs that are sometimes working at cross purposes with Haitian officials, and sometimes in competition with each other.
Antagonism is evident in graffiti painted on walls around Port-au-Prince; in commentary on Haitian talk radio and televised public affairs shows; and in conversations on neighborhood porches and college campuses. NGOs are variously described in Haitian Creole as "vòlè" (thieves or crooks), "malonèt" (liars) and "kowonpi" (corrupt).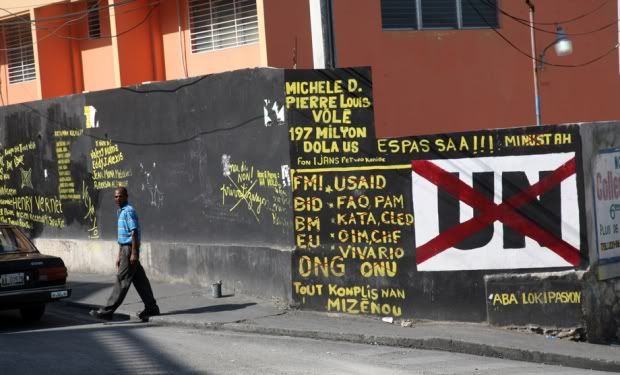 --------------------------------------------------------------------------------
Young people with Haitian roots were drawn to their homeland after the earthquake two years ago. The Root: Disaster Brings Haitian Americans Back Home
-------------------------------------------------------------------------------

For many Haitians, Jan. 12 invokes a somber mood. It marks the anniversary of the catastrophic earthquake that claimed the lives of hundreds of thousands of Haitians two years ago and left millions more destitute and displaced. In the aftermath of the heart-wrenching devastation, Haiti experienced unprecedented global support as humanitarian assistance and volunteers poured onto the island in throngs to join search-and-rescue missions for survivors and to help out any way they could.
The whole world was fixated on Haiti, a nation that was already considered to be the most economically indigent population in the Western Hemisphere.
But the work that needed to be done was incalculable. The damage seemed infinite, beyond dollars and cents. Yet it set the stage for a cross-generational response that many Haitians haven't seen in decades.
With more than 1 million Haitians living in the United States alone, and another 2 million in neighboring Dominican Republic as well as Canada and France, much of the nation's most potent human-resource pool is largely outside the land.
Since the earthquake, however, there has been a renewed sense of patriotism within the Haitian Diaspora. First-generation Haitian Americans in particular, whose associations to the island derived primarily from stories heard or media images seen, suddenly became active participants in the reconstruction efforts and seem to have gotten more involved in Haiti than in decades past.


-------------------------------------------------------------------------------
A new PBS documentary series "Have You Heard From Johannesburg" premiered Jan 12th. The documentary is extensive in both its details and its understanding of the anti-apartheid movement in both South Africa and around the world. News One: PBS Series "Have You Heard" Shows Global Fight Against Apartheid
-----------------------------------------------------------------------------

The documentary is a five part series that covers the fight against South African apartheid by the South African people, as well as from people around the world.
The director of the documentary series," Connie Field said.
"The story is not a history of apartheid, nor a history of the liberation struggle, but a history of what the international community did and what events in South Africa most affected the international world"
The documentary rivals the excellent PBS series on the civil rights movement, "Eyes On The Prize" in its wide range of interviews and news footage. While "Have You Heard" covers many familiar faces against the struggle against racial injustice in South Africa, it also ads many other faces of the soldiers against apartheid.




~~~~~~~~~~~~~~~~~~~~~~~~~~~~~~~~~~~~~~~~~~~~~~~~~~~



~~~~~~~~~~~~~~~~~~~~~~~~~~~~~~~~~~~~~~~~~~~~~~~~~~~
Talking to Jon Stewart and USA Today this week, George Lucas talked candidly about his new film, Red Tails, which stars Cuba Gooding Jr. and Terrence Howard. It's based on the Tuskegee Airmen, the group of pioneering black pilots who fought in the United States' segregated armed forces during World War II. The Root: George Lucas: Hollywood Rejected Black Cast
-------------------------------------------------------------------------------

The historically relevant, compelling subject matter was a no-brainer for a hit movie, right? Of course not. According to Lucas, he had trouble getting funding because of the movie's all-black cast, and he admits that it puts a lot at stake for the black film community.




~~~~~~~~~~~~~~~~~~~~~~~~~~~~~~~~~~~~~~~~~~~~~~~~~~~



~~~~~~~~~~~~~~~~~~~~~~~~~~~~~~~~~~~~~~~~~~~~~~~~~~~
A recent study by the Yale University Child Study Center shows that Black children — especially boys — no matter their family income, receive less attention, harsher punishment and lower marks in school than their White counterparts from kindergarten all the way through college. NewsOne: African-American Boys Receive Less Attention, Lower Grades And Harsher Punishment In School.
---------------------------------------------------------------------------------

A subsequent article published in "The Washington Post" reported that Black children in the Washington, D.C. area are suspended or expelled two to five times more often than White children. It's a national trend that needs to be addressed.
Judith Browne Dianis, co-director of the Advancement Project joined Roland Martin on Washington Watch to discuss this disturbing trend.




~~~~~~~~~~~~~~~~~~~~~~~~~~~~~~~~~~~~~~~~~~~~~~~~~~
Legendary Haitian musician -- Altiery Dorival Ti ca



~~~~~~~~~~~~~~~~~~~~~~~~~~~~~~~~~~~~~~~~~~~~~~~~~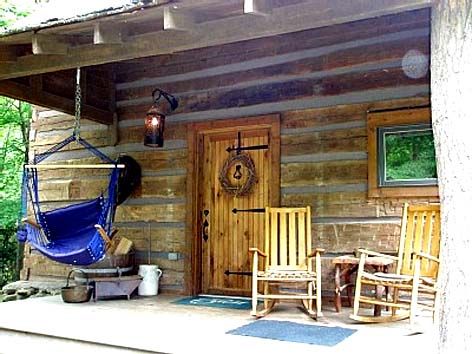 Welcome to the Front Porch.
Pull up a seat!