UPDATE:
Two days after I posted this diary I drove my brother, Antonio Velasquez Jr., to Wilkes Barre Veterans Hospital in PA with my sister and mother. As soon as we arrived Triage took him right in, and after hours of testing he was admitted to the 4th floor. When we went upstairs to say goodbye we found him in better spirits, if only because he knew he was going to be treated with respect and not asked if he had coverage. To make this part of the story short, my brother died early evening on New Year's Day. He is buried in Indian Town Gap National Cemetery thanks to his wife (separated over 20 years) and daughters who took over after my struggle for his right to patient care. In reality, it only just begun now that he is gone.
Burying a 2nd son was hard for my mother but once she realized his grave will always be taken care of long after we are all gone, she began to let go.
I thank all of you who spread the story around. Without you guys this would be another "he said, she said" no one would take seriously. I will continue to fight for a patient advocate at Sacred Heart if only because there were, and will be more victims to this kind of practice due to the low income population in the area with poor or no medical coverage.

Below are pics to put a face to this story:
Tony and his Daughters

Antonio Velasquez Jr.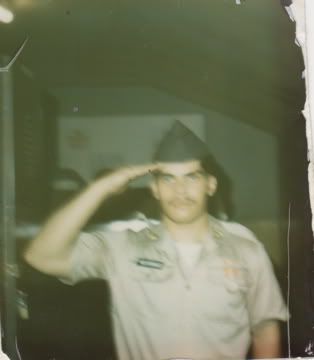 His wife, daughters, Mother, sister and me behind my sister

I'm standing behind my mother and next to my son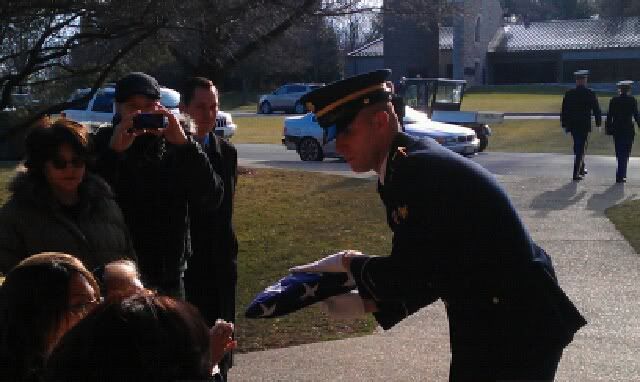 Original Story: http://www.dailykos.com/...
Sacred Heart Hospital in Allentown PA dumped my brother with advance Cirrhosis of the Liver in the street at a closed church shelter early this morning. They been trying to get rid of him because they believed he did not have coverage (it was pending when he was admitted). So when his 83-year-old mother arrived who is limited in hospital patient rights and English, they located an employee to translate telling her "He's being discharged today." My mother, hysterical, begged them to wait till his sisters arrived after work hours but they knew it would be difficult for them to release him and so they shoved them both (my brother wearing only a Corduroy jacket) into a cab in the cold, and left them in front of a closed building in the street.
Both of them crying in the freezing cold weather my mother managed to find a cab after my brother took 666 steps with his walker to reach the corner with her to return to the hospital. She arrived begging them take him back because he was too ill, she lives in senior housing and would violate the rules and lose her apt if he were to live with her, and they refused. They said, "it's either the shelter, or you." My brother can't stay with me because both my sister and I work and he can't be alone and unattended. On Thursday the social worker at the hospital called to tell me he was good to go home. I only saw him once while he was asleep and only knew of his condition from my sister's daily reports during his 3 weeks stay at a previous hospital nearby, St. Luke's Hospital. St. Luke's released him to the Veterans Sanctuary who later that evening called the ambulance that drove him to Sacred Heart. While on the phone with Sacred Heart I told the worker would take him to my home on the condition that he had a visiting nurse. When I arrived after work no doctor was available to brief me. Meanwhile, after waiting over one hour while he sat in the wheelchair coughing non-stop, unable to stand up, could barely speak, delirious, etc. I refuse to take a sick man home and wheeled him back to the room and told them, "He needs rehabilitation, he can't go home with me; there's no one there to care for him." I noticed his sheet and pillow had dry blood on it. Obviously it was not changed in a while. The next day on Friday at 7pm I handed the hospital's social worker proof of his Medic-Aid approval effective 11/1/2011 and would cover at least 60 days retro. The day after he was sent one floor below and due to lack of communication the worker on new floor had no knowledge of his Medic-Aid approval.
On Saturday I got a call from the SW on the 7th floor who said, "Your brother was seen by the RN and yes he does need nursing care and rehab. We put in referrals for some nursing homes." We were supposedly waiting for Rehab therapy when my sister said they called her and said he was suddenly fine. On Sunday my sister and I arrived and found him in his room on a chair wearing his underwear around his chest. He attempted to leave and was trying to get dressed and thought it was his shirt. We took it off, gave him a rag bath, put medicated cream on his Jaundice cracked skin all over his body, wiped his ass and even covered his penis and cleaned his wounds on his upper thigh that were neglected by the people who are suppose to clean up patients. Dressed him in his new warm pajamas, brushed his teeth and tucked him back to bed. He cried and said, "Brothers and sisters together." He sipped most of the Miso soup I bought before arriving. We tucked him in again and left. Then Monday he was suddenly fine to GO HOME and they took advantage of this when my mother arrived. After frantic family alerts between NY with his pregnant daughter who was calling the hospital daily, and my sister and I in PA, it was known he was discharged without proper patient rights and procedures, and realized the hospital was trying to get rid of him by taking advantage of an 83 year old mother. I called a contact number my sister gave me and this time it was a male social worker. He informed me Liberty Nursing & Rehabilitation Center refused to accept him. The reason? He didn't have coverage and because of his "past history" of alcoholism. I couldn't believe rehabs and therapy nursing homes discriminated against people with a history of D&A. When I spoke to the director of the place she said he didn't have coverage, I told her "HE DOES", and then she said "He had a history of D&A", and I said, "Are you discriminating against him?" "But we are not a D&A facility" was her play-stupid response. I told her, "He needs rehabilitation for Cirrhosis of the Liver and lung complications. He's not being referred for D&A!" She went on to say they had beds but only for those with bed coverage's. We went on for a while until a call I was waiting for came in so I hung up on the liar. "Hello, this is Senator Casey's office; we heard you called about your brother being discharged with your mother while sick. Tell me what happen?" I told her everything and how I refused only one rehab referral because the place is known to leave seniors and the very ill laying in their piss over night and sometimes several days. (I have a relative by marriage that works there and tells me the horror stories) and I would prefer locally so my mother could visit him. I told her everything. Casey's office told me to fax them release forms signed by my brother, then back to them, and they will get him a bed at Wilkes Barre Hospital as soon as possible. That even if he was not a compensated veteran or pensioned, because he served during the Vietnam Era he is entitled to help for being a veteran and that category does not matter if he has no income.
I will continue to complain and fight this horrible discriminatory treatment until some action is taken and corrections are made. The hospital should have a patient advocate and they no longer have one. And a translator must be certified.
Wow thanks for the recommendation!
Update comment from his daughter:
Yes, It's about my Dad... It's the worst feeling in the world. But at the same time, it caused me to be all the more compassionate to the patients who come into my hospital. It sucks, a hospital bed looks completely different when someone you love is laying in it, but I won't stop praying and asking God to bring us through it.
You have these medical students and Dr.'s trained to ask the most important question of them all regarding a patient they receive, and that's "What insurance do you have?" Whatever the answer is determines their care while at the hospital. Unless it's a trauma or something obvious to the eye that needs care they will give you the least treatment. If you don't have insurance they somehow evaluate you to go even if they can see a patient cannot function on their own. If you walk 20 steps whether it was difficult or not you're dismissed as "medically cleared" and they'll discharge your ass. If you don't have insurance, family does not need to have any calls returned, social workers don't have to do the job they so called love, and don't work hard to look for a safe place for patients (at least your not priority). Oh, but when you have insurance it gets better... they will give you every drug your body can take, give you every test your body can take, and keep you in a bed for as long as you like, even if your not the one that can barely breath or walk. Why? Because they care? No, the better your insurance the more they keep you to get paid. The medical field is nothing like it used to be. But there is a God up there and people will have to answer if not today, someday and somehow.
Originally posted to janemas on Mon Dec 19, 2011 at 05:35 PM PST.
Note: There was one minor change and that was where he was dump the 2nd time. Sacred Heart ordered the cab to take my brother and mother to two homeless shelters, The Allentown Rescue Mission and/or St. Paul's Safe Haven, whichever would accept a dying man. It was St. Paul's Safe Haven (near the Sanctuary) who was closed and they returned to the hospital. (we have the note with hospital letter head directing the cab to either location.