I just got back a few hours ago from a preview of the new George Lucas Film "Red Tails", featuring Cuba Gooding Jr., Terrence Howard, Alan Cranston with screenplay edits by Aaron MacGruder (Boondocks) and Directed by Anthony Hemingway (The Wire) - and I have to say I was more than satisfied, it was thrilling, it was rocking, it was Star War meets Indiana Jones with a point and a message.
And it was fun.
'I'm not making a movie about Victims, I'm making a movie about Heroes." - George Lucas
Shown at the historic Academy of Motion Picture Arts & Sciences Pickford Center in Hollywood, named for famed film star Mary Pickford who with her husband Douglas Fairbanks founded United Artists, the first Artist Run major movie studio.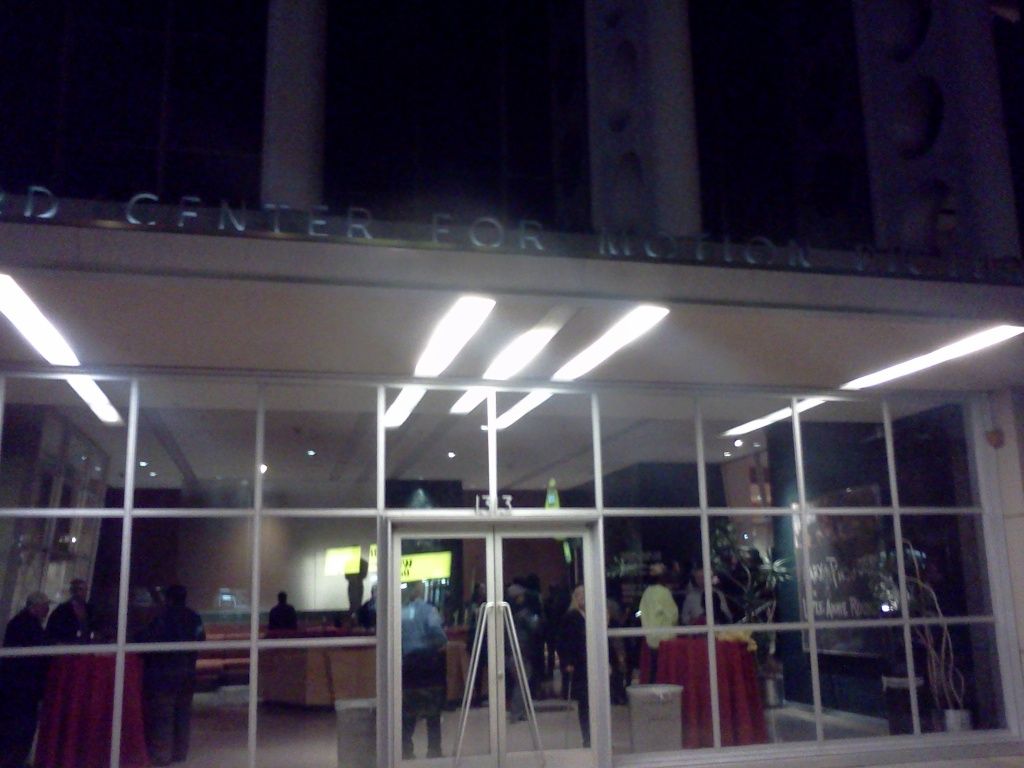 When it was founded the other studios said it was like "Letting the inmates run the asylum", apparently they ran it quite well - thank you very much.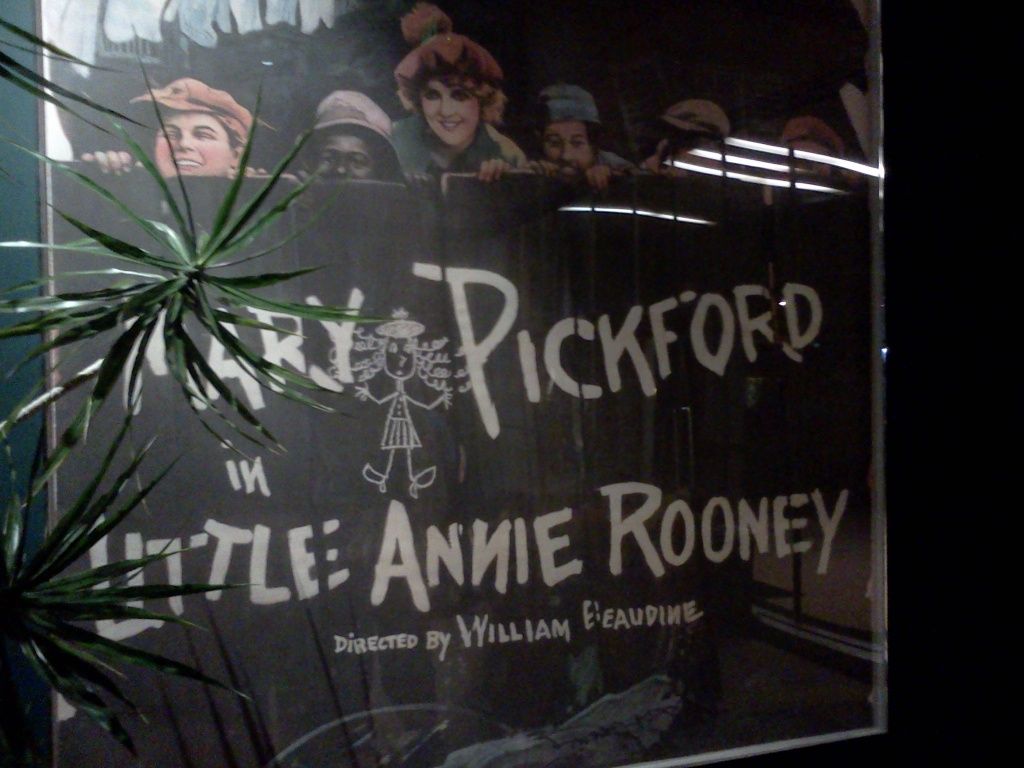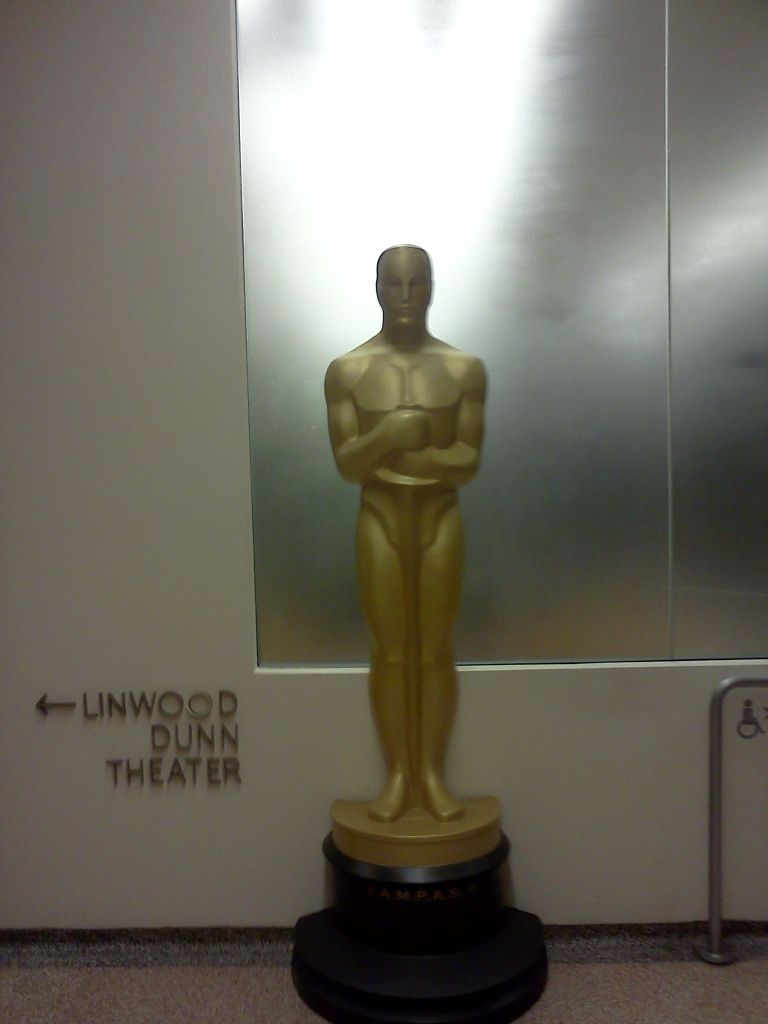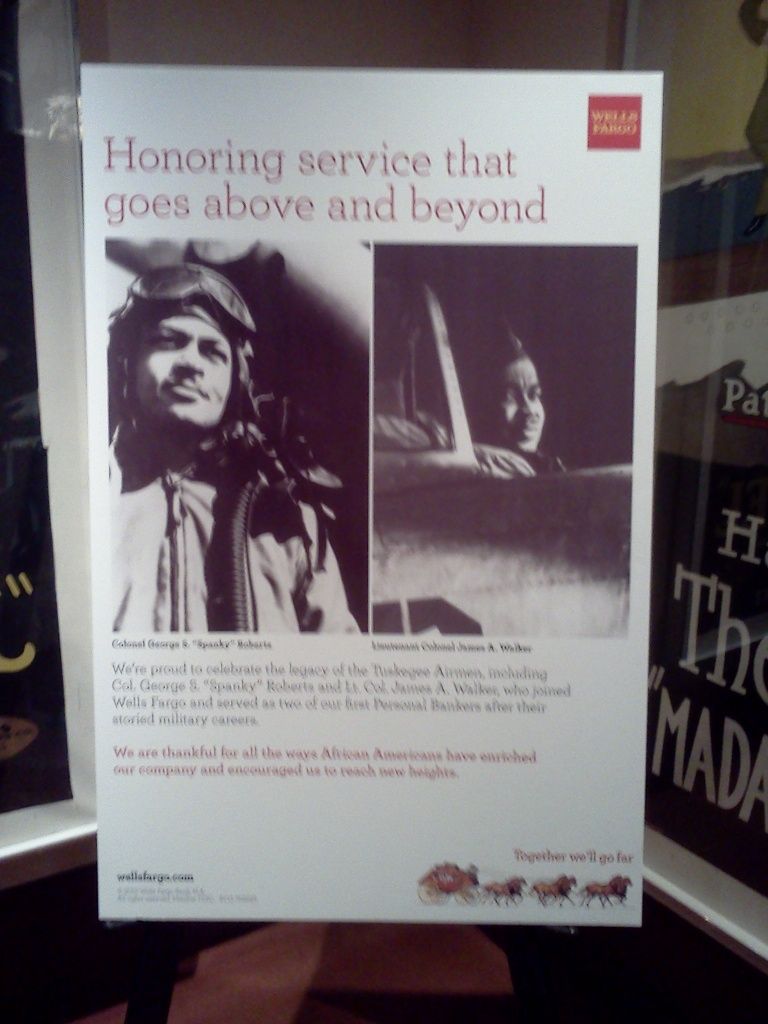 I walked into this movie without much fore knowledge, although I had seen the 1995 HBO "Tuskeegee Airmen" film which also starred Cuba Gooding Jr., with Lawrence Fishbourne - I have to say that there are many things this movie is not.
It's not a rehash of the HBO film, which takes a longer view starting with the creation of the flight school at Tuskegee and ultimately takes the pilots into the War. It's not Driving Miss Daisy with Fighter Planes. It's not The Color Purple in World War II. It's not Saving Private Ryan in the air. It's not Inglorious Bastards without all the cussing. It's not "Shindler's List" in Black Face.
It's a Lucasfilm.
With that comes some good, and automatically some bad. Or rather, a certain framework and focus. Since seeing the film I've read some of the reviews and it just seems to me that those reviewers weren't looking for what it was that Lucas was planning to give them.
It only has a "31" from Rotten Tomatoes...
Apart from the occasional thrill provided by CG-enhanced aerial dogfights, this stuffy history lesson about the groundbreaking African-American fighter pilot division never quite takes off, weighed down by wooden characters and leaden screenwriting.- Peter Deburg. Variety

...

Substitute 1940s fighters for spaceships, move them closer to Earth, and you have the audience appeal of this movie. - Robert Ebert

...

A passion project from executive producer George Lucas that's curiously lacking in passion. - Tim Grierson, Screen International

And then there are those who actually got it.
In the end, it's the flashy action and innate inspirational elements that make a measure of impact here. But you just know there's so much more to this story. - Todd McCarthy, Hollywood Reporter.

...

When Red Tails literally flies, as it often does, it soars. There are more grand aerial battles here than in any of Lucas's space operas. - Peter Howell. Toronto Star

With the later reviewers I would agree, this is probably the best Aerial Action Movie that Lucas has ever done, and that's saying something. It's also probably the best movie he's done since "Empire" IMO, but I'm sure that opinion will vary on that.
There was a panel discussion which took place after the film ended, moderated by local NPR station KCRA's Elvis..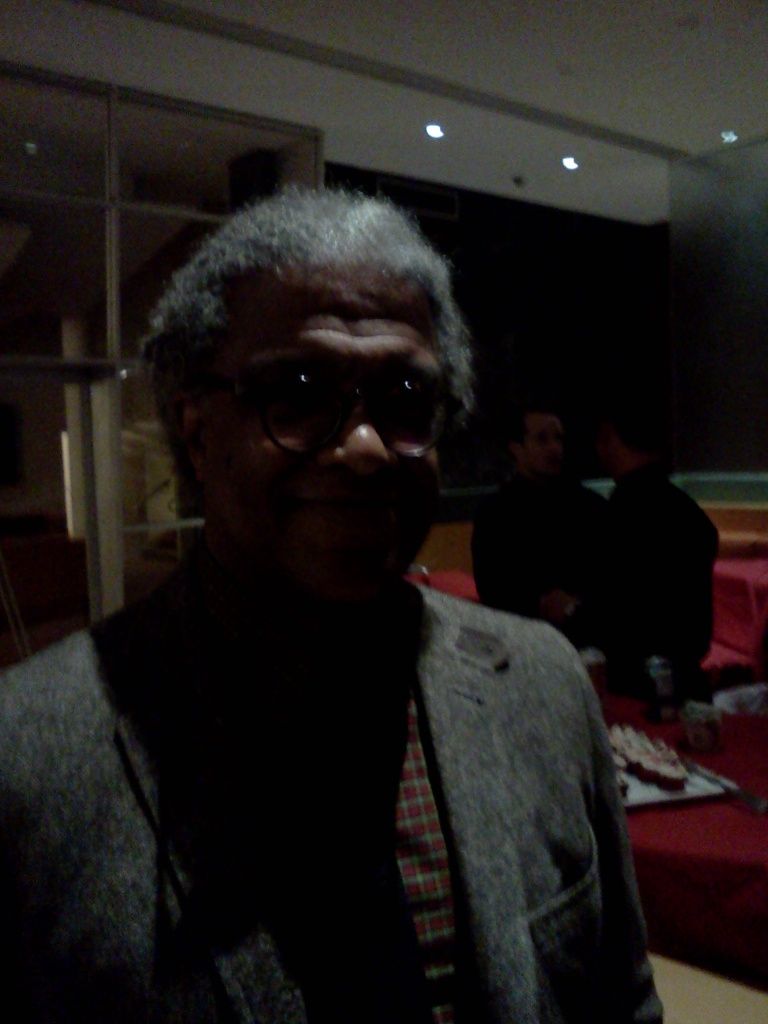 with Aaron MacGruder (Boondocks)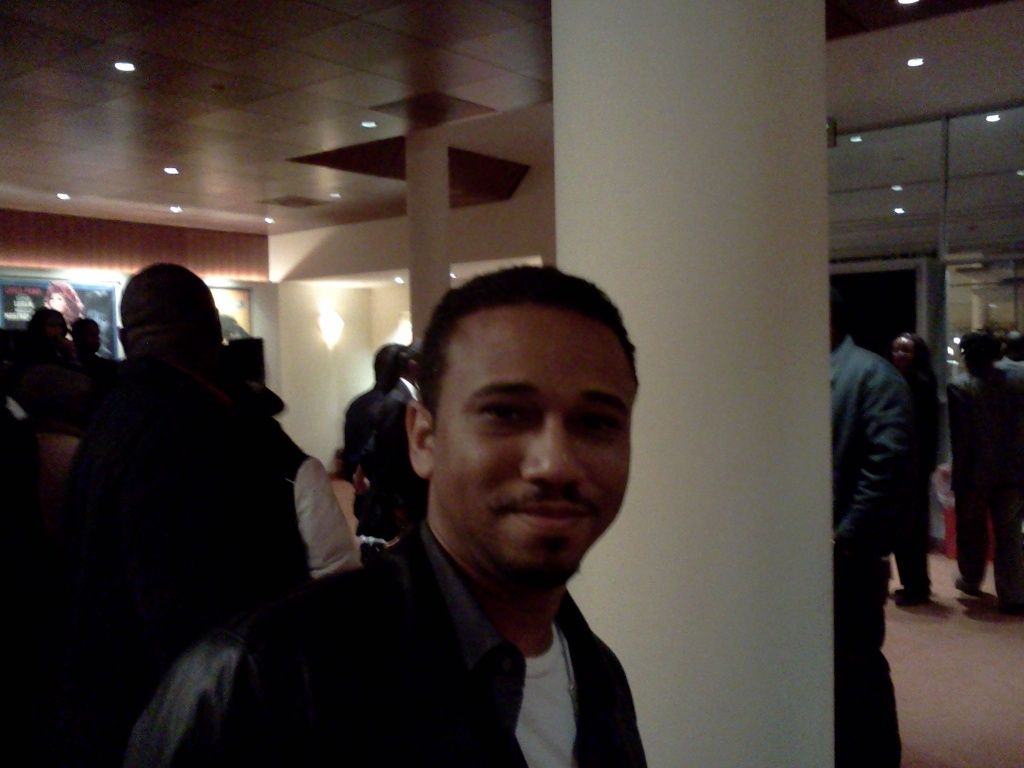 and two of the young stars of the film David (Joe "Lightning" Little) Oyelowo and Marcus (David "Deacon" Watkins) Paulk. (Paulk Shown below with Mrs Vyan)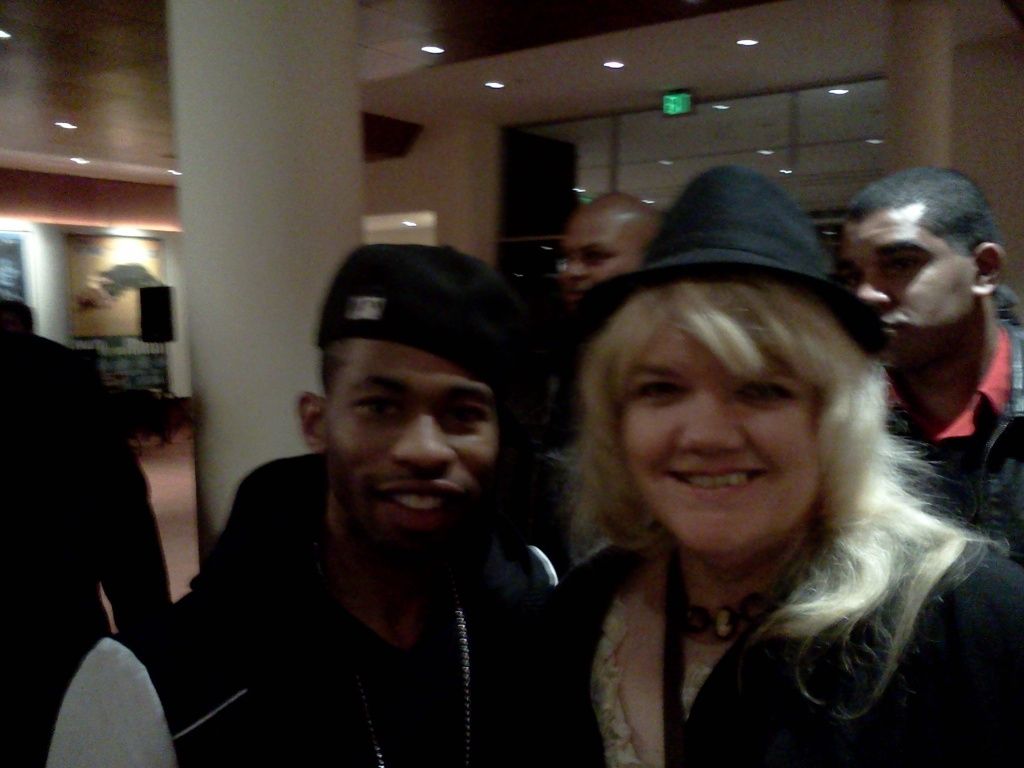 Their comments gave an entirely different insight into how difficult this film was to make, and make right (despite the critics).
Oyelowo - "We all just wanted to make sure we didn't piss off Spike Lee"
For the record, they didn't - he loves it.
Paulk - "I've got pictures of him on my twitter feed, scowling on the red carpet before the movie, then smiling with me afterward".
Whew, glad that's over.
Second of all, it's an independent film. Yes, that's right Indepedent. George Lucas ponied up the $100,000,000 it took to put this project together out of his own pocket because the Studios wouldn't fund it. They didn't think a period peice movie with an all black cast would sell. Y'know, not without being a comedy or Tyler Perry showing up in Drag or something.
Lucas waited over 20 years since he originally optioned this project for when the technology was right, the script was right and the available acting talent was right - and now after several years of shows like The Wire (which supplied several of the primary cast members) that time is apparently now.
Surviving members of the Tuskegee Airmen (who are now in the their 80's) were on set during much of the filming which took place near Prague. The actors who had gone through a shortened boot camp together, were able to pick there brains, but also learn from how they interacted with each other.
Paulk - "We would watch them, and go - 'Oh, yeah - were using all this stuff in the movie".
So ultimately much of the scenes with the pilots talking, joking, and BSing each other - is taken from the attitude, mannerisms and Swagger of the actual pilots. Most of the cockpit banter came from that and the actors own ensemble work developing their characters. David Oyelowo who plays a pivotal role in the film, is in fact British, and listening to him recount the stories from on set while switching in and out of the accents of the persons he's talking about - not just from British English to American English - but 40's BLACK American accents - was rather like watching Rich Little switching from impression to impression with the snap of a finger before your eyes.
These dudes got talent, yo. To spare.
He also talked about how as actors, particularly black actors, they had to avoid the usual Hollywood thing of "There can be only One!." Only one major Black Actor can be a break out star at a time. For a while it was Sydney Poitier, then eventually it was Denzel, and then for awhile it was Cuba Gooding, for a hot second it was Wesley Snipes, then Lawrence Fishbourne, then Will Smith.
Oyelowo - "Naw, this time it's all of us. We're a team. If we're going to break down the Hollywood Wall - the same way the Airmen broke down the Army Air Corp Wall - we have to do it together. If you're going to fight against bigotry, you have to do it with Excellence."
There's more than a lot to that. We are now 20 years since Robert Townsend's "Hollywood Shuffle"... and I do have to ask, have things really changed all that much in Hollywood?
Unless you're the Chosen One of the moment like Denzel, or maybe Lawrence - not really. Not all that much.
In Red Tails there is no White Savior Character. They have to do it all on their own. They have to risk everything and pay the price - on their own.
Despite the critics who seem to want to see the cast of Red Tails constantly struggling with racism at every turn - and believe me, that does come up more than a few times - that issue also gets turned around when after their first few missions a white bomber pilot comes up to them and asks...
"Aren't you the Red Tails, the colored flyers?"
And they're extremely cautious frozen in their tracks preparing for the worst reaction is all the really needs to be said about what they've endured. How they don't exactly know what that white persons intentions are - or aren't.
"We wouldn't exactly put it like that..."
After the ice is finally, painfully broken... the Airmen begin to school their white counterparts.
"When you run out of air, you turn blue - when you grow envious you turn green, when you're afraid you turn yellow - and then you call us 'colored'? "
Lucas with MacGruder attempted to strike a balance between addressing the realities of the time, and making an Action Movie. And I think that it succeeds at both. In the end what this film shows, time and time again - is Courage. I've said it before, I'll said it again - Eric Holder said it not all that long ago. What we need to openly face and resolve our continuing racial issues is really just one thing - Courage.
The Courage to stand there and take the risk that the person of some other race actually might mean you harm, but then again - they might not. And finding that out - finding out the truth - is often worth the risk.
After the film I asked Macgruder what he thought about how this film, with it's inherent message, would come across in the current political climate where people like Former Speaker Gingrich are talking about how "Black Children Should learn to be Janitors - so they'd gain some type of work ethic" or how could any black person ever be insulted by the suggestion that they should demand a paycheck instead of a welfare check, or food stamps.
He really wasn't sure about the answer.
I think Red Tails shows that the way you beat the Haters back, is simply to be Excellent, not constantly Whine about them, or let your head hang low.
"Get your head up, son - you're a Fighter Pilot", Cuba Gooding Jr.'s characters tells one of the Airmen.
Over and over again in this movie, the issue of falling into self-doubt, into self-pity, into righteous yet futile rage at the unfairness of it all actually is addressed, but not wallowed in.
Shit Aint Fair! Next issue?
As Terrence Howard dresses down one pilot who lands himself in the stockade: "You're a punk. With your sleeve rolled up, your hand in a fist - ready to knock down something, just because it's standing. It's right there (point to his head), if you're going to knock something down - knock that down."
Each time the answer is to let it go, don't let your own anger become your biggest weakness - your own biggest enemy - get your priorities in order, and Stay On Mission.
Maybe we all need to pick our heads up, brush off the B.S. that people like Gingrich are throwing in our faces -- and not because he himself is racist, but because he's despicable enough to pander to racists for political gain -- we need to re-learn how to pump out fists in all-out RAH RAH joy as we did with Star Wars, as we did with Raiders of the Lost Ark, and have a look again at a set of American Heroes.
It seems to me many of the critics wanted to see a movie that was drowning in the Gravitas and Self-pity of their situation. This movie doesn't do that, because The Airmen didn't do that. They just got on with their doing their duty.
Is the story simple? Yes.
Is there much more to say? Sure - and you can find some of that TuskegeeAirmen.org - but the important parts are all there.
And furthermore - It's All True. This isn't a made up space fantasy - all of this (give or take some character and event consolidation) Is Basically True.
The bit where the character "Lightning" shoots up a train, and later takes on a German Destroyer single handedly and wins - Is True. As Oyelowo told us one of the Airmen told them about sinking the Destroyer - "Yep, I did that - that WAS ME!."
So, all the critics who may think scenes like that are hackneyed Hollywood B.S. because we've all seen it done so many times over and over where the lone-wolf, young-gun, lethal weapon super warrior goes out and takes a huge risk and kicks ass - are wrong, that happened.
Eat that, haterz.
One thing the film doesn't mention - is that the actual record of the 332nd Fighter Group was that they Never Lost a Single Bomber they were charged with protecting. NOT ONE. (Correction: Only 25 were lost - DAMN YOU HBO!)
And when you think about it, that's even more fantastic than an enormous planet destroying Death Star in space.
'I'm not making a movie about Victims, I'm making a movie about Heroes." - George Lucas
Screw the critics, screw the whiners and naysayers - most of whom didn't like Star Wars until it was already a big Box Office hit - that's exactly what you did George, told a story about some real life, honest to God American Heroes - well done.
Red Tails opens this Friday.
Vyan