On this date in 1984, during Super Bowl XVIII, Apple aired a memorable commercial that introduced the Macintosh, the first home computer to popularize the mouse and the graphical user interface. The commercial was revolutionary at the time and is known as "1984."
Watch the Apple commercial below the double gnocchi, but first, our own commercial...
Top Comments recognizes the previous day's Top Mojo and Top Photos and strives to promote each day's outstanding comments through nominations made by Kossacks like you. Please send us the comments you'd like to nominate (but not your own) either by email to topcomments@gmail.com or by our KosMail message board before 9:30pm ET. Just click on the Spinning Top™ to make a submission. Look for the Spinning Top™ to pop up in diaries posts around Daily Kos.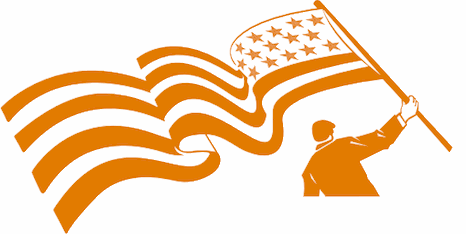 Make sure that you include the direct link to the comment (the URL), which is available by clicking on that comment's date/time. Please let us know your Daily Kos user name if you use email so we can credit you properly. If you send a writeup with the link, we can include that as well. The diarist poster reserves the right to edit all content.
The commercial was ground-breaking in many ways as you can see and not without controversy. Here's Wiki's summary:
"1984" is an American television commercial which introduced the Apple Macintosh personal computer for the first time. It was conceived by Steve Hayden, Brent Thomas and Lee Clow at Chiat/Day, Venice, produced by New York production company Fairbanks Films, and directed by Ridley Scott. Anya Major performed as the unnamed heroine and David Graham as Big Brother. Its only U.S. daytime televised broadcast was on January 22, 1984 during and as part of the telecast of the third quarter of Super Bowl XVIII. Chiat/Day also ran the ad one other time on television, in December 1983 right before the 1:00 am sign-off on KMVT in Twin Falls, Idaho, so that the advertisement could be submitted to award ceremonies for that year. In addition, starting on January 17, 1984 it was screened prior to previews in movie theaters for a few weeks. It has since been seen on television commercial compilation specials, as well as in "Retro-mercials" on TV Land. The estate of George Orwell and the television rightsholder to the novel 1984 considered the commercial to be a flagrant copyright infringement, and sent a cease-and-desist letter to Apple and Chiat/Day in April 1984. The commercial was never televised as a commercial after that.
I still remember that commercial. And that was 28 years ago. I remember many commercials from throughout my life, of course. I remember Alka-Seltzer's "I can't believe I ate the whole thing" series and the Miller Lite "Tastes Great/Less Filling" wars and the innovative Sports Center promos. And many others. I can still sing cigarette jingles from my childhood.
I don't really watch commercials much anymore because I don't really watch TV much anymore. I understand that today's innovative commercials include sarcastic talking babies and Neanderthals. But not necessarily at the same time.
Which commercials do you remember?
TOP PHOTOS
January 21, 2012
Enjoy jotter's wonderful PictureQuilt™ below. Just click on the picture and it will magically take you to the comment that features that photo. Have fun, Kossacks!
Special Announcement
paradise50, husband of Top Commenteer smileycreek, has been diagnosed with throat cancer. I am sure you all join me in wishing them healing, peace, and strength as they fight this battle. But you can do more. Sara R and navajo have joined forces to create a Daily Kos quilt for paradise50. If you haven't stopped by their post tonight, please do and offer your positive thoughts. Thanks.
Photo courtesy Julie Gulden