Republishing this because I think it's important to see again, while many of us are doubting and second-guessing. We need to execute, to make it work. Not doubt, but DO. For her, and for thousands of others.
****************
I'll let this speak for itself, though I'll transcribe it for those who don't have their reading glasses up to Rx. I will say, though, that if you're not convinced that this upcoming presidential election is important, that it doesn't matter, you should see and read this with an open mind.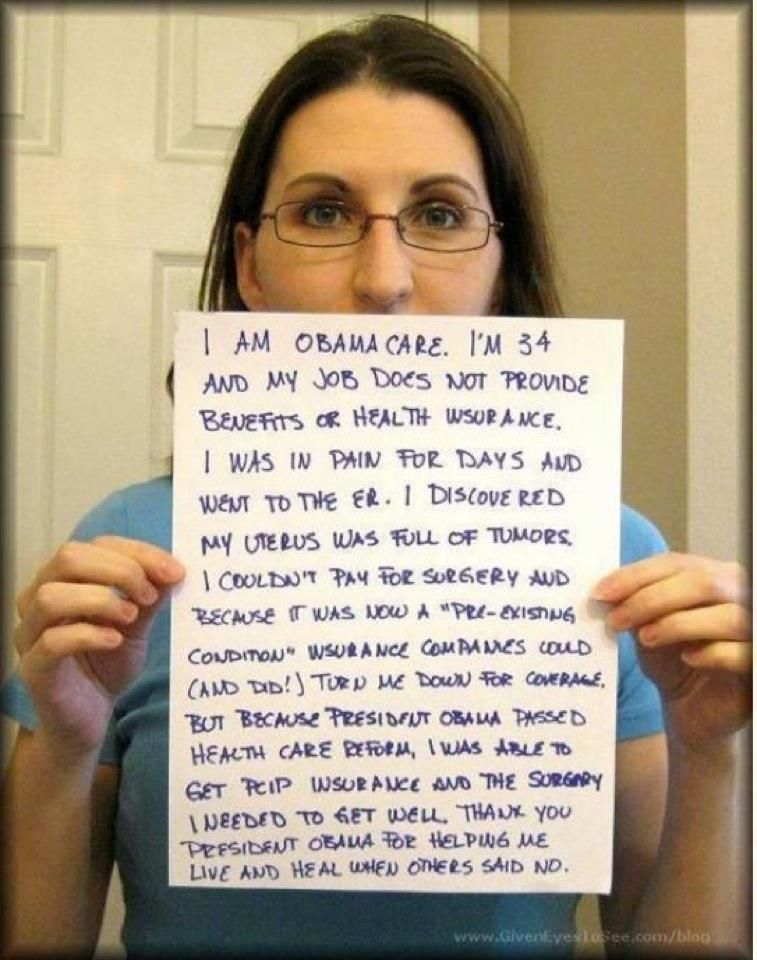 I am Obamacare. I'm 34 and my job does not provide benefits or health insurance. I was in pain for days and went to the ER. I discovered my uterus was full of tumors. I couldn't pay for surgery and because it was now a "pre-existing condition" insurance companies could (and did!) turn me down for coverage.

But because President Obama passed health care reform, I was able to get PCIP insurance and the surgery I needed to get well. Thank you President Obama for helping me live and heal when others said no.
Thu May 02, 2013 at 10:38 AM PT: Republishing.