So I was a lucky boy this winter. I got to go to California twice this winter! The first time was over New Year's, during which we took a trip to San Juan Capistrano. The second time was a trip to San Francisco with my friend Katie; it was Katie's first trip trip to California. I had decided to go to the All-California Sacred Harp Convention, and since my partner was not able to come due to work, I took Katie instead, and made time for a few extra days to see the sights.
Come over the fold to see some of what we saw...

But First, A Word From Our Sponsor:
Top Comments recognizes the previous day's Top Mojo and strives to promote each day's outstanding comments through nominations made by Kossacks like you. Please send comments (before 9:30pm ET) by email to topcomments@gmail.com or by our KosMail message board. Just click on the Spinning Top™ to make a submission. Look for the Spinning Top™ to pop up in diaries posts around Daily Kos.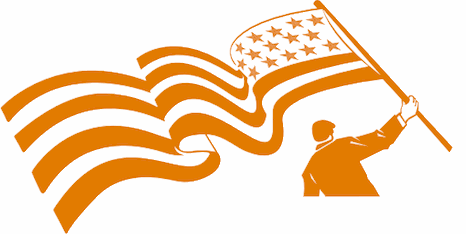 Make sure that you include the direct link to the comment (the URL), which is available by clicking on that comment's date/time. Please let us know your Daily Kos user name if you use email so we can credit you properly. If you send a writeup with the link, we can include that as well. The diarist poster reserves the right to edit all content.
So Katie and I spent most of three days doing touristy things. I have spent some time in San Francisco over the years, but I have not thoroughly explored all of the city. We explored some parts of the bay area I'd never been to, as well as places I am pretty familiar with.
We started out walking around Russian Hill, and completely by accident, discovered the San Francisco Art Institute. We wandered in to discover a gallery with a fresco painted by Diego Rivera. The trompe l'oeil is amazing.
We walked down to Fisherman's Wharf and had a crab sandwich. I was surprised because I was expecting something warm, but it turned out to be cold crab salad. Pardon me for being from Baltimore.
From Fisherman's Wharf, we walked down to the Embarcadero and then climbed Telegraph Hill to visit Coit Tower.
There was a filming crew of some sort filming a drama of some sort, with a view of the bay in the background.
We then wandered down to North Beach and discovered the legendary City Lights Bookstore, right on the edge f Chinatown. I had always wanted to visit City Lights, but never knew where to look for it. I'm confounded when I think of the number of times I had been to Chinatown and was only a stone's throw from it.
There was an interesting sculpture (I guess you'd call it that) a block away from City Lights, of flying books:
And in the alley behind the bookstore, we found this rather interesting sidewalk slab:
Anyway, we bought a few books, had dinner in Chinatown, and walked back to the hotel. (We did a lot of walking!)
The next day, we explored Fort Mason,
and walked to the Exploratorium, which I had peeked into years ago, but had never visited. That was a lot of fun.
We walked back by way of Ghirardelli Square, and got free samples. That evening, on recommendation of my partner, we went to Clement Street and walked around. We discovered Green Apple Books, which is a voluminous bookstore. I had no idea it even existed! We then had dinner at a Turkish restaurant. You can't find many of those in Erie County, PA. (That's a joke: there are NONE.)
On the third day, we got into the rented car and traveled across the Golden Gate Bridge to visit the Muir Woods. How awesome they were! Fortunately, we got there very early, so that there weren't many people around. By the time we were ready to leave, many tourists were entering the woods. It's a much better experience when there's nobody around.
We came back through Sausalito, where we had lunch, and then drove back over the Golden Gate Bridge, eventually ending up on the beach. Katie had to get her feet wet in the Pacific, after all, but man was the water cold!
Finally we headed to Golden Gate Park, where we visited the Japanese Garden, and the National AIDS Memorial Grove. I had visited the grove when it was still unfinished back in the early 1990s. It has become quite lush in the intervening time. I also noted that names continue to be added to the memorial circle. It's a very beautiful, moving experience.
We ended our visit to Golden Gate Park in the Flower Conservatory, where their orchids were on display. I will leave you with a couple shots of thos:
Now, on to the comments!
TOP COMMENTS
February 2, 2012
Thanks to tonight's Top Comments contributors! Let us hear from YOU
when you find that proficient comment.
From rb137:
paradise50 says it all in J-Town today. This is a classy and artful smackdown to the Komen Foundation, but that's not why it's so impactful. It speaks the truth.
(also nominated by princesspat and jlms qkw.)
From Susan from 29:
I wrote a diary today about President Obama's appearance at the National Prayer Breakfast. commonmass made the following comment which cracked me up. I think others might enjoy it as well.
From Puddytat:
There was a brilliant comment by DemSign about the high salaries for execs at the Susan G. Komen Foundations that should not be missed. From Kaili Joy Grey's frontpage post Komen Foundation in damage control mode over its decision to defund Planned Parenthood.
From Angie in WA State:
This comment by Vita Brevis in this open thread by Kaili Joy Grey.Except that for Vita's excellent comment to make any sense whatsoever, y'all will have to start at the top of that thread with singe's comment and move down through ontheleftcoast's rejoinder, to find the ZEN in Vita's final reply.
From a gilas girl:
Amid all the blowback, commentary, rage and action about SGK today, duckhunter offers a beautifully snide analysis of their next big project in this comment from theRoaringGirl's diary Komen ends grants for embryonic stem cells....
From your humble diarist:
Er, I got nuthin'...
TOP PHOTOS
February 1, 2012
Enjoy jotter's wonderful PictureQuilt™ below. Just click on the picture and it will magically take you to the comment that features that photo. Have fun, Kossacks!