Well, I guess this is semi good newz for some of you Americans.
The wages won't be all that great, but since Caterpillar has now closed their plant in London Ontario, there will be a few more low wage jobs headed south.
See, there was a lockout going on...Caterpillar the big machine company had demanded a 50% wage cut from 420 employees. The union (employees) said no.
The doors were locked and as some of us pretty much surmised it was just a prelude to moving where they think they do not have to pay a living wage. They had no intention of bargaining in good faith.
The PM of Canada used this plant for a photo Op a couple years back to tout his corporate welfare plan. You all know about that, it's pretty common mythology amongst Repubs and Conservatives.
Tax breaks to corps don't create a damned thing of course, just more deficits.
The wage gap here in Canada is following along similar lines as it does in many other places.
So, the Caterpillar workers in London Ontario, Canada are now unemployed, and the jobs they held will probably go to a select few in Muncie Indiana....
Caterpillar revealedJan. 26 it had record-high sales and a profit of nearly $5 billion US last year, up 83 per cent from $2.7 billion US in 2010. Profit per share was $7.40 US, up 78 per cent.

The move comes as Electro-Motive is preparing to host a jobs fair in Muncie, Ind., this weekend. Progress's website is advertising several open positions at the Indiana facility.
What is interesting too, is the fact that since we have Universal medical here, they really had no costs in that dept, perhaps beyond extended medical/dental. That is very inexpensive compared to the US model.
Oh, and I heard that Indiana is a good place to set up shop for companies that don't want to play fair.....Should be a perfect fit.

On Wednesday, Indiana Gov. Mitch Daniels signed a bill into law enacting so-called right-to-work legislation that effectively bans mandatory union membership.
Anyway. I posted a "picture book" on my own blog last month. I am re posting it here. (With sincere apologies to the author of the book that inspired this.....It has been well loved by all of my children and just popped into my head)
Once upon a time, in a far away land under the light of the moon, a very hungry Caterpillar was hatched.
On Monday it ate through 35 acquisitions......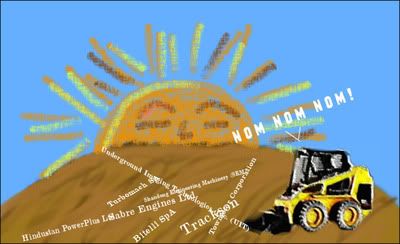 But it was still VERY ravenous!
On Tuesday, It ate through enough dirt to cover England!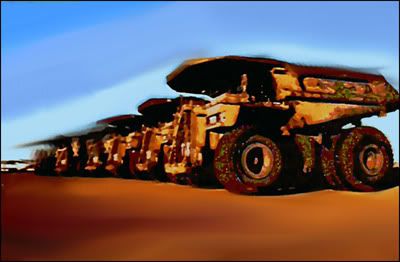 But it was STILL ravenous!
On Wednesday, it moved parts of itself to the third world where there was more to eat.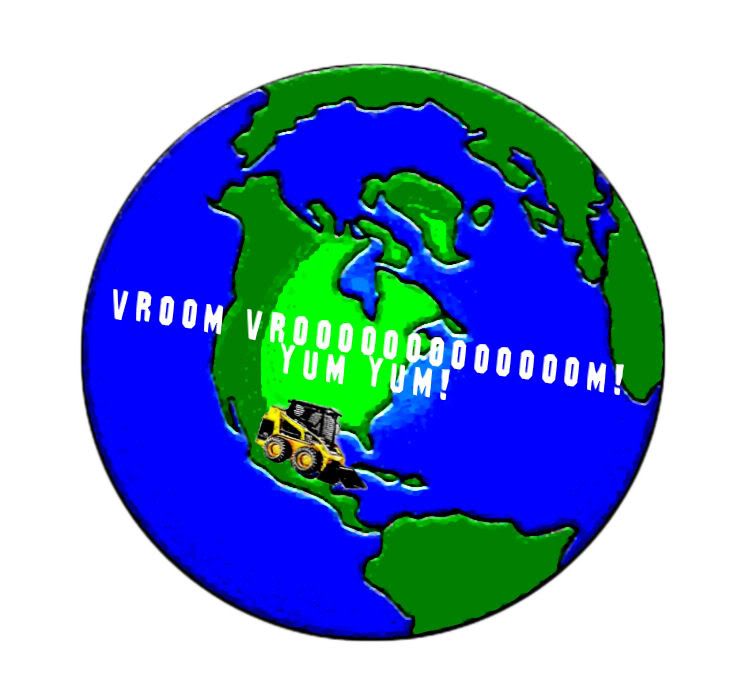 But it was STILL! Very very ravenous
On Thursday, it gobbled up $$millions in corporate tax breaks.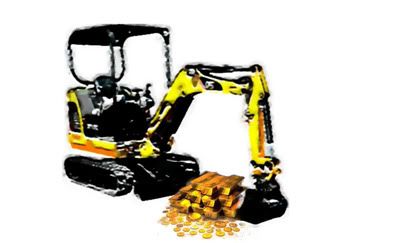 BUT! It was STILL! Very VERY very ravenous!
On Friday, despite eating everyone else's share, it was STILL very VERY ravenous, so it ate all the people.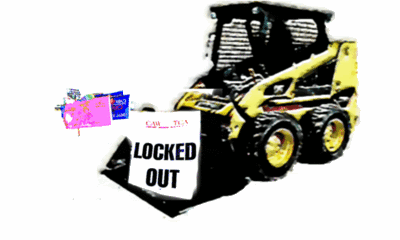 **Now, most Caterpillars would eat and eat and eat, and then change into a beautiful butterfly.
But not in our story.
No, in our story, the Ravenous Caterpillar just kept eating. Along with all the other big fat insects and spiders, until there was no more left.
The end.
Sales and Revenues Increase 57 Percent, Profit Up 426 Percent [read report]