This week saw the passing of Florence Green (at age 110) - the last surviving veteran of WW-I, whose name caught attention around the world - and Harry Keough (at age 84) - one of the last surviving members of the 1950 US World Cup team that had one of soccer's greatest upset victories.
Follow me after the jump .....
But first: Top Comments appears nightly, as a round-up of the best comments on Daily Kos. Surely you come across comments daily that are perceptive, apropos and .. well, perhaps even humorous. But they are more meaningful if they're well-known ... which is where you come in (especially in diaries/stories receiving little attention).

Send your nominations to TopComments at gmail dot com by 9:30 PM Eastern Time nightly, or by our KosMail message board. Please indicate (a) why you liked the comment, and (b) your Dkos user name (to properly credit you) as well as a link to the comment itself.
Florence Green
did not participate in the trench warfare that marked World War I - nor did she serve for long (as an Officer's Mess steward in the Royal Air Force) as the war came to an end two months later. But she was very much a
veteran
- and with her passing (just days before her 111th birthday) the end of an era is upon us.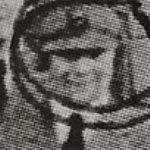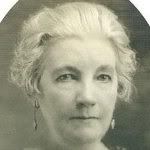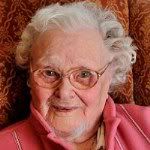 Harry Keough was not 'an amateur' when he stepped onto the playing surface at Belo Horizonte, Brazil on June 29, 1950 - he was receiving some semi-pro pay for a local team. But he was a postman as his day job, while his teammates worked as schoolteachers, morticians, meatpackers and assembly-line workers when they squared off against the English side, with truly professional players (and two, Alf Ramsey and Tom Finney, who would go on to be knighted for their stellar careers).
I wrote a previous Top Comments diary two years ago (when the US faced England again in the World Cup) - and at this link you can read the account not only of that 1-0 upset win by the US side, but how the lone goal-scorer (Joe Gaetjens) was later murdered by the Duvalier regime in his native Haiti. It's quite a story.
Harry Keough went on to have a career (from 1967–1982) as head coach of the men's soccer team at St. Louis University, where his teams won five national championships - and later working as a referee and as an assistant coach for the Washington University women's team into his 70's. He won several Senior Olympics gold medals in swimming and track and field, medals he gave to his grandchildren. In the 1980s, Keough returned to Belo Horizonte, the site of the World Cup victory, and his visit was front page news in the city. A large picture of him appeared in the newspaper as he stood on the field with his arms outstretched under the headline, "The mailman returns to the scene of glory."
His death leaves only three of his teammates who are still alive - and fellow St. Louis resident Franki Borghi - the winning goalkeeper that day - has been a mortician ... and who (if still active) will probably handle Keough's funeral, as he did for three other members of that team.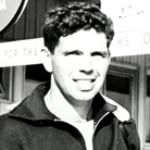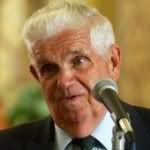 Now, on to Top Comments:
-------------------------------------
From Regina in a Sears Kit House:
In the front-page story about Pope Benedict's indifference to child abuse yet outrage over contraception, here4tehbeer has the right touch of satire.
From
Tim DeLaney:
In the diary by twigg describing the difficulties in raising a daughter in a far-right area filled with various hatreds - zenbassoon embeds a video of the Rodgers & Hammerstein classic from "South Pacific" entitled, You've Got to Be Carefully Taught (To Hate) - as sung by Mandy Patinkin.
From
Wee Mama:
In the diary by WallyW75 about Washington pundits spinning the latest poll numbers as "Obama peaking too early?" - dweb8231 delivers a juicy summary of the current Republican field.
From
mdmslle:
In the front-page story about the GOP Establishment getting nervous about Mitt Romney, susanWAstate offers a cautionary note about a .... ummm ... Romney condom.
A daily double:
In the diary by Mets102 regarding Rick Santorum's claim that people of faith are being marched to the guillotine:

ericlewis0 said that in response to his own comment to look further for the aces that both ontheleftcoast as well as stunzeed serve up.

And Cedwyn said that - after her own comment - that the response by Dirtandiron makes her think, "It's a bird! it's a plane! it's supersnark!"
And from
Ed Tracey
, your faithful correspondent this evening ........
In the front-page story about the mating habits of caribou as described by congressman Louie Gohmert (R-TX) - harrije replies to a commenter wondering if his speech was snark by revealing that Gohmert "has to cheat off Rick Perry on tests".
Next: yesterday's Top Photos (as compiled by Jotter each day) - click on the photo to see the story behind it.
And finally, yesterday's Top Mojo - mega-mojo to the intrepid mik ...... who rescued this feature from oblivion:

1) Here's the conversation: by Dallasdoc — 139
2) I know there must be an exemption by oneshot — 123
3) Very important by chloris creator — 121
4) What I've found astounding by Dem Beans — 107
5) Wow. What a day. by icemilkcoffee — 94
6) It's a very tough contest, but... by Trix — 90
7) It's an important reminder that not all... by Mets102 — 87
8) Keep Hope Alive by JekyllnHyde — 82
9) w00t! so glad to hear POTUS has big backup by ericlewis0 — 82
10) Because having this on thread 12 wasn't enough... by Seneca Doane — 76
11) Wonderful first diary. by David Kroning II — 74
12) Excellent by mijita — 74
13) You might have done more good than you know by FishOutofWater — 69
14) Meanwhile, at the White House, by Sharoney — 68
15) You could have said, by WisJohn — 68
16) Catholic women do speak. 98% have used... by Meteor Blades — 66
17) "We share the same fundamental values as Ellen" by dmhlt 66 — 64
18) Personally by jsfox — 63
19) Romney's best bet at this point... by Trix — 61
20) I had a very conservative pastor inveigh against by Champurrado — 60
21) Daily Vent Update: Calm & Cozy Edition by mlharges — 60
22) Message sent to White House pointing out that by Gary Norton — 59
23) CNN says that he was suspended for by Calvino Partigiani — 58
24) As I have said before by jsfox — 58
25) You are lucky to be alive. by commonmass — 57
26) Mitt's dad by Love and Death — 57
27) That sounds like a really scary day. Don't blame by Lorikeet — 57
28) Boies is brilliant by gchaucer2 — 56
29) I watched the speech, too. by BenderRodriguez — 55
30) Happee Woozle Wennezdai! by arizonablue — 55
31) I suggest buying stock in glitter. nt by Horace Boothroyd III — 55