Commentary by Black Kos Editor Denise Oliver-Velez
When I got up this morning my husband-sweetheart that he is-gave me a kiss, a card and a box of lovely dark chocolate. He is my friend, my lover and my companion. I spent some time this week looking for African American Valentine's cards, they aren't so easy to find...found the one pictured above at It's a Black Thang, but my gift to him today (and always) is music, since it is what brought us together.
So I made him a medley of one tune, and will share it with all of you on the porch today, because this is a community of love.
Thank you Black Kos community members for sustaining us each week. You are our Valentine-today and every day. You are a funny, lefty, diverse, passionate and compassionate group of individuals who care about the world and what goes on in it.
You all have heart.
And this valentine is for the greater community of Kossaks - who fight to make Native Americans visible, who spurn homophobia, who support feminism, who battle injustice each day, never forgetting to reach out and help others here who may be in need or just having a rough day.
We give you our heart. And a valentine.
My favorite Valentine's song was written as a show tune in 1937 by Richard Rodgers and Lorenz Hart for the musical Babes in Arms. It has since then become a jazz and pop standard.
Join me in listening to the many ways one song can say love.
The first time I heard my Funny Valentine was as a teenager. It was sung by Johnny Mathis, and is still one of my favorite versions.
Behold the way our fine feathered-friend his virtue doth parade.
Thou knowest not my dim witted friend, the picture Thou hast made.
Thy vacant brow and Thy tousled hair conceal Thy good intent.
Thou noble upright, truthful, sincere and slightly dopey gent

You're..

My funny valentine
Sweet comic valentine
You make me smile with my heart

Your looks are laughable, unphotographable
Yet you're my favorite work of art

Is your figure less than greek
Is your mouth a little bit weak
When you open it to speak, are you smart?

But don't change a hair for me
Not if you care for me
Stay little valentine stay

Each day is valentine's day

Is your figure less than greek
Is your mouth a little bit weak
When you open it to speak, are you smart?

But don't change a hair for me
Not if you care for me
Stay little valentine stay

Each day is valentine's day
But that was pop. I was quickly propelled into the world of jazz. It helped having a jazz crazy dad, and living in a neighborhood with luminaries like Coltrane right around the corner.
The most haunting and lyrical instrumental version will always belong to the Miles Davis Quartet, My Funny Valentine (1956 Prestige Records Version)
Personnel: Miles Davis (trumpet), Red Garland (piano), Paul Chambers (bass), Philly Joe Jones (drums)
an alternate version has Coltrane, and is far more impressionistic.
For a collection of jazz vocal versions I open with the incomparable Ella.
Segue to Carmen
For solo piano virtuosity I choose Keith Jarrett:
There are lots of versions on my playlist including:
Oscar Peterson, Duke Ellington, Art Farmer, Etta James,Sarah Vaughn, and many more.
So grab a chocolate from the box
and share this Valentine's Day with friends here on the Porch.
Love and Hugs!
~~~~~~~~~~~~~~~~~~~~~~~~~~~~~~~~~~~~~~~~~~~~~~~~~~~
News by dopper0189, Black Kos Managing Editor
~~~~~~~~~~~~~~~~~~~~~~~~~~~~~~~~~~~~~~~~~~~~~~~~~~~



~~~~~~~~~~~~~~~~~~~~~~~~~~~~~~~~~~~~~~~~~~~~~~~~~~~
Cynthia Jackson wanted to learn something new about black history and became intrigued with black hospitals. She conducted research for more than a year to find out how many existed and what had happened to them. Washington Post: History of black hospitals examined
-------------------------------------------------------------------------------

Her questions were answered when she discovered Nathaniel Wesley Jr.'s book "Black Hospitals in America: History, Contributions and Demise."
The book revealed that about 500 hospitals were exclusively owned or operated by black doctors who primarily served black patients in their communities during the height of the country's segregated past.
"It never occurred to me that we had black hospitals," Jackson, 41, said of her interest. "That prompted me to continue."
Jackson, a facilities manager with the Maryland-National Capital Park and Planning Commission, moved forward by inviting Wesley to speak at an event to celebrate Black History Month.
A presentation on the history and downfall of black hospitals was held Monday at the Laurel-Beltsville Senior Activity Center. In attendance was an audience of more than 30 people including former health care professionals and current staff members at Howard University Hospital.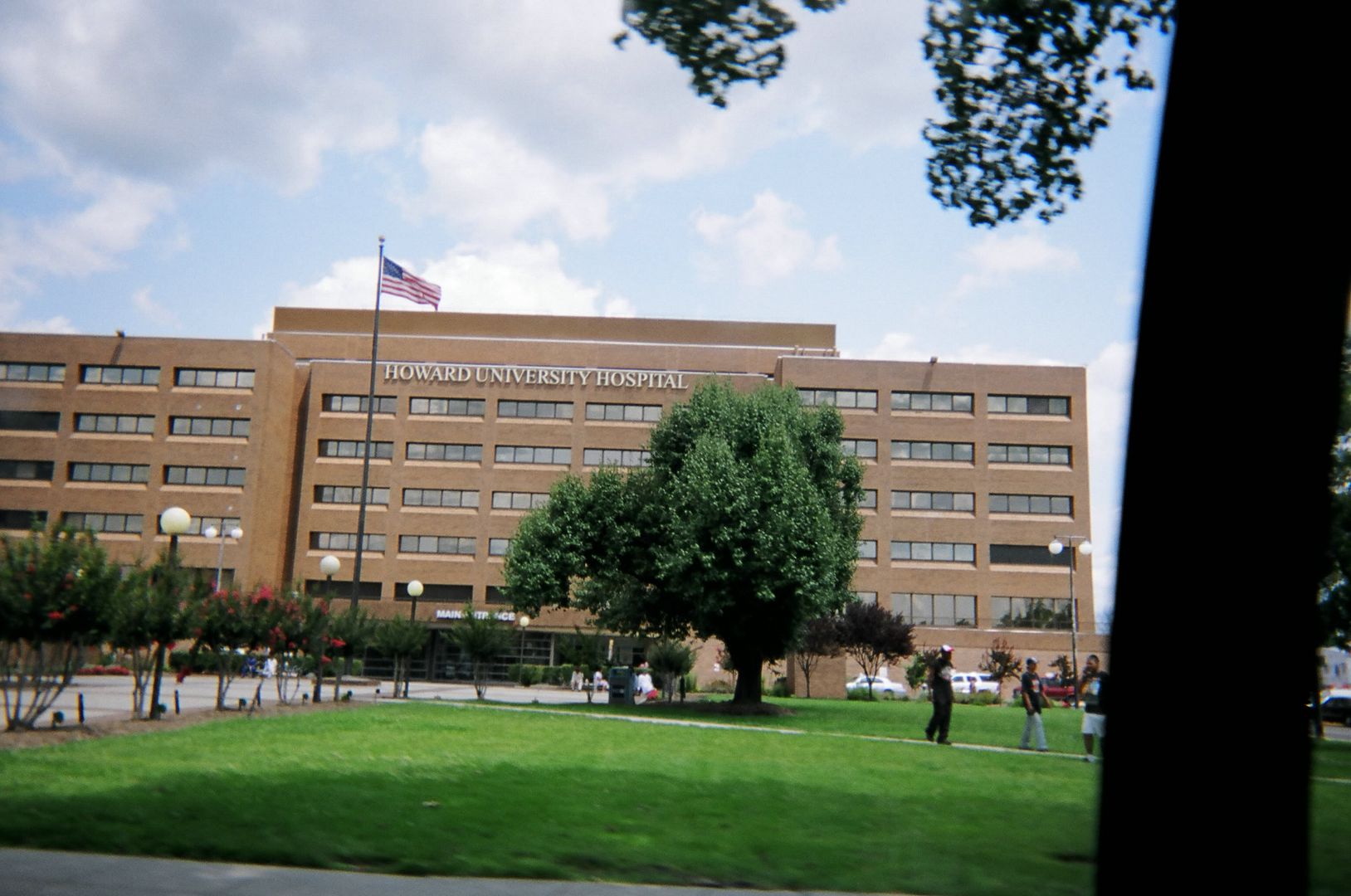 Today, Howard University Hospital in the District remains the only black-owned and -operated hospital in the country.
~~~~~~~~~~~~~~~~~~~~~~~~~~~~~~~~~~~~~~~~~~~~~~~~~~~


~~~~~~~~~~~~~~~~~~~~~~~~~~~~~~~~~~~~~~~~~~~~~~~~~~~
The community banded together to win back the neighborhood. Detroit Free Press: Scared Detroiters wage quiet war against neighborhood drug dealer -- and win
--------------------------------------------------------------------------------

For about a decade, residents of southwest Detroit near Woodmere Cemetery existed in an uneasy peace with the man called Mr. Pill.
Aram Alkazoff -- known as one of the most prolific prescription drug dealers in Detroit -- was slowly destroying the neighborhood.
The coexistence between Alkazoff, 62, and his neighbors had turned violent, and as blight led to flight and kids entered the drug trade, the people of the Woodmere-Lawndale-Springwells area said enough was enough.
Over two years, neighbors logged hundreds of records about the goings-on around 9210 Lane St., then handed the stack to police.
Alkazoff was sentenced in December to at least three years in prison.


Fed up with violence, threats and fear, residents in a southwest Detroit neighborhood pulled together to end illicit activity at this drug den. Chronic crime eventually ruins a neighborhood, they were told. / MANDI WRIGHT/DETROIT FREE PRESS
--------------------------------------------------------------------------------
Through most of the 20th century, images of African-Americans in advertising were mainly limited to servants like the pancake-mammy Aunt Jemima and Rastus, the chef on the Cream of Wheat box. New York Times: Black Characters in Search of Reality
--------------------------------------------------------------------------------

Imagine a Rip Van Winkle who fell asleep during the era of the Negro as household retainer and woke up in 2012. He would be struck speechless by billboards and commercials featuring affluent black people advising consumers on pharmaceuticals, real estate, financial services and the virtues of owning expensive cars. This kind of transformation has yet to take hold in the dramatic arts.
It is 73 years since Hattie McDaniel, bottom, played the maid in "Gone With the Wind."
Advertisers, who must create the world anew every day, have to keep close tabs on changing social and cultural realities. The industry began to normalize images of black affluence in response to the civil rights revolution, and embraced those images as it became clear that they were good for selling breakfast cereal and mutual funds, too.
The dramatic arts are less nimble, partly because they draw on material that is rarely written by people of color and often firmly rooted in a past that allowed for only a narrow, impoverished view of African-American life. The black middle and upper classes have long fumed that stage and film have rendered them largely invisible — and are hungry for serious works with rounded characterizations of themselves.
This hunger was not satisfied by "The Help," a movie about maids in the racist, early 1960s South that has been nominated in multiple categories for the Oscar. In addition to its best picture nomination, the film has produced a best actress nomination for the wonderful Viola Davis, who stars as the quietly volcanic Aibileen, and a best supporting actress nod for Octavia Spencer, who plays her voluble friend.
The troubling thing is that the only two black actors in this year's Oscar competition are cast as domestics, and would probably not have found meaty, starring roles in other films had they passed on "The Help." This brings to mind the first black Oscar winner, Hattie McDaniel, who received the award in 1940 for her portrayal of the loyal maid in "Gone With the Wind." When criticized for often playing a mammy on film, Ms. McDaniel famously said she would rather play a maid in the movies than be one.


~~~~~~~~~~~~~~~~~~~~~~~~~~~~~~~~~~~~~~~~~~~~~~~~~~~



~~~~~~~~~~~~~~~~~~~~~~~~~~~~~~~~~~~~~~~~~~~~~~~~~~~
Sudan and the breakaway nation of South Sudan have been locked in an exceedingly dangerous game of brinkmanship over billions of gallons of oil, seizing tankers, shutting down wells and imperiling the tenuous, American-backed peace that has held — just barely — between the two countries after decades of war. New York Times: Sudans' Oil Feud Risks Shattering a Fragile Peace
--------------------------------------------------------------------------------

Not for years have north-south relations been so poisonous, with a proxy war between the two nations fueling rebel groups and sometimes even flaring into direct Sudan-South Sudan clashes. The jagged, disputed frontier separating Sudan from its newly independent neighbor is now probably the most incendiary fault line in Africa, with two big armies that fought each other for generations massing on either side.
After emergency talks to prevent a full-fledged conflict, the two sides agreed to a vague nonaggression pact late on Friday, yielding to intense pressure from the African Union, the United States and China — a major oil partner for both sides — to move beyond the language and tactics of mutual destruction. But few analysts see any easy solutions to the heated push and pull over oil, and it is not clear how the nonaggression pact will be any different from previous security deals that have led nowhere. In May, the two sides agreed to demilitarize the contested border. But just days after that, Sudan began heavy bombardment along the border, occasionally dropping bombs in the south, while the South Sudanese rushed in weapons to rebel allies fighting just across the divide.
The border area has been a tinderbox for years because that is where most of the oil lies. Both sides desperately need oil to run their governments, feed their people and stamp out spreading rebellions. And theoretically, both sides need each other. The conundrum of the two Sudans is that 75 percent of the oil is in the south, just across the border, but the pipeline to export it runs through the north. Because of this, oil was once thought to be the glue that would hold the two nations together and prevent a conflict. Now, it seems, oil is becoming the fuse.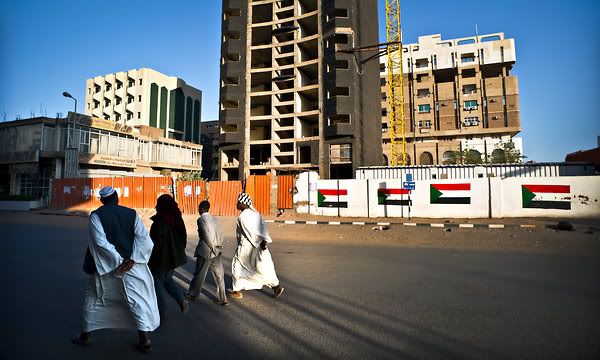 Sven Torfinn for The New York Times
Several development and construction projects in Khartoum came to a standstill.
-------------------------------------------------------------------------
British peer who helped overturn homophobic law in Northern Ireland joins campaign to do the same in Jamaica. Guardian: Jamaican gay rights activists hopeful of repealing anti-homosexuality law
-------------------------------------------------------------------------

They are one of the world's most beleaguered gay communities, brutalised by violence, hounded by a law that makes homosexual acts a crime and driven into the shadows in a country where four in five people admit they are homophobic. But now gay people in Jamaica are cautiously optimistic that change may be in the air.
A new government has begun making noises about an end to discrimination and repealing an anti-gay law. Portia Simpson Miller, standing for election as prime minister in December, declared that "no one should be discriminated against because of their sexual orientation", and indicated she would be willing to have gay people in her cabinet. "I certainly do not pry or do not have any intention to pry into the private business of anyone," she said. She won by a landslide.
Maurice Tomlinson, a Jamaican law lecturer and legal adviser to the advocacy group Aids-Free World, says he is delighted by the change of mood – although it has yet to lift the sense of insecurity felt by Jamaica's gay community.
*********
Backed by Aids-Free World, Tomlinson has lodged a case with the only human rights court recognised by Jamaica – the inter-American commission for human rights. Lead counsel is Lord Anthony Gifford, the British hereditary peer and human rights lawyer who took part in the Guildford Four and Birmingham Six appeals and now has a law practice in Jamaica.
Gifford led the team in the Dudgeon case at Strasbourg in 1983, where they succeeded in getting a judgment that changed the law against homosexuality in Northern Ireland. The law in England had been abolished in 1967, but the British government had argued that Northern Ireland was self-governing and should decide for itself.
Now Gifford is attempting to help overturn a 19th-century British-made law that criminalises homosexuality in Jamaica, just as he did in Northern Ireland. "It's like deja vu," he said.
"The very existence of the law creates a climate of tolerance of prejudice, which leads to real physical harm and fear.
"We hope we will get a ruling in our favour and that will add to the pressure which is in fact mounting in different ways. There is a definite change in the nature of the debate over the last few years, partly because of the courage of people like Maurice."


Campaigners have been heartened by Jamaican prime minister Portia Simpson Miller's pledge to end discrimination agianst gay people in the country. Photograph: Collin Reid/AP
~~~~~~~~~~~~~~~~~~~~~~~~~~~~~~~~~~~~~~~~~~~~~~~~~~
~~~~~~~~~~~~~~~~~~~~~~~~~~~~~~~~~~~~~~~~~~~~~~~~~~
RIP to one of the greatest voices of all time.
Whitney Houston ---- Where Do Broken Hearts Go




~~~~~~~~~~~~~~~~~~~~~~~~~~~~~~~~~~~~~~~~~~~~~~~~~~
Voices and Soul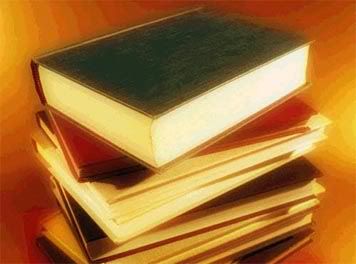 by Justice Putnam
Black Kos Poetry Editor
It matters not to me what killed Whitney Houston; I am just saddened by her death.
When I was young, I was enamored by a story of how birds first learned music. The larger and stronger birds would soar above the clouds; and they could barely hear the soft whisper of the songs from Heaven. An eagle determined to soar ever higher to hear and learn the songs, so that she would return and teach the other birds.
The eagle perched on the highest tree to rest before the tiring journey. While the eagle rested on its high perch; and unbeknownst to her, a sparrow hid in her neck feathers.
When well rested, the eagle took flight and soared as high as she could. She heard the soft whisper of Heaven's Music, but she was not high enough to make out the score. When the eagle faltered and gravity began its pull, they sparrow emerged from the eagle's neck feathers and flew higher than any bird before.
She stayed aloft long enough to learn the symphony of the heavens and then returned to the tree tops. She sang the songs for the other birds and she was honored for her great feat.
Whitney Houston was like that sparrow. She will be missed.
"There is a button on the remote control called FAV..."

There is a button on the remote control called FAV. You can program your favorite channels. Don't like the world you live in, choose one closer to the world you live in. I choose the independent film channel and HBO. Neither have news programs as far as I can tell. This is what is great about America—anyone can make these kinds of choices. Instead of the news, HBO has The Sopranos. This week the indie channel is playing and replaying Spaghetti Westerns. Always someone gets shot or pierced through the heart with an arrow, and just before he dies he says, I am not going to make it. Where? Not going to make it where? On some level, maybe, the phrase simply means not going to make it into the next day, hour, minute, or perhaps the next second. Occasionally, you can imagine, it means he is not going to make it to Carson City or Texas or somewhere else out west or to Mexico if he is on the run. On another level always implicit is the sense that it means he is not going to make it to his own death. Perhaps in the back of all our minds is the life expectancy for our generation. Perhaps this expectation lingers there alongside the hours of sleep one should get or the number of times one is meant to chew food—eight hours, twenty chews, and seventy-six years. We are all heading there and not to have that birthday is not to have made it.
~~~~~~~~~~~~~~~~~~~~~~~~~~~~~~~~~~~~~~~~~~~~~~~~~~~
Welcome to the Front Porch!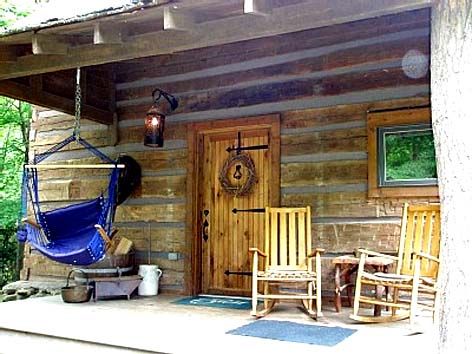 Grab some chocolate and share the love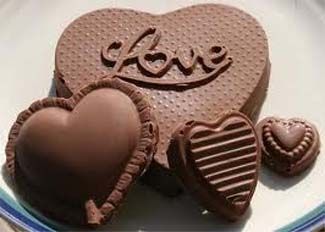 This tune says it all.