SJF Said what many of us wanted to say with her "F- Joe Paterno" post...
In fact, that's how I found her post. I had never been to DailyKos before that day. And the reason I found her post is because I typed in "F-Joe Paterno" into my browser.
Why? Because all of the media attention and coverage being given to his passing should be for the children - for the boys that were raped/fondled/sexually abused. But the media doesn't want to talk about child sexual abuse - it would rather focus on football programs and legendary coaches.
SJF, like me, was screaming at the top of her lungs that THIS ISN'T ABOUT JOE PATERNO! It's about the reason children continue to be sexually abused today. Because it makes people so uncomfortable. The very thought of a child being sexually abused - no. that's too clinical a term. Let me spell it out for you where our rage comes from...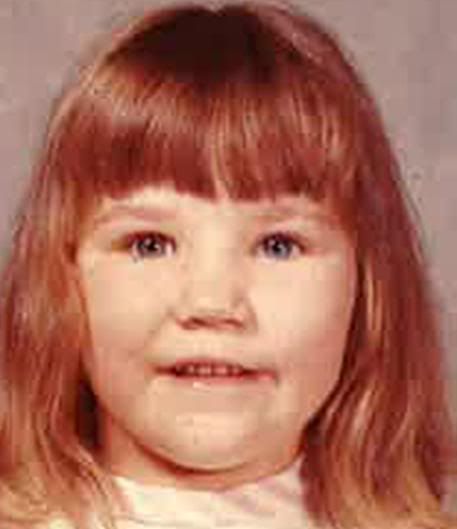 Roxine 5 Years Old, 1973

******Triggering

My grandfather started with come sit on my lap. At night, during the news. He was in his robe. I was in my nightgown.
I was 5.

Then it was come sit on my lap and his robe would be opened - and his penis would be exposed. And he would put me on top of him.
Then he would make a game out of "making his penis jump" it was touch this. Stroke this. Kiss this. Lick this. Suck this. Ooooooh, look how it jumps - you made it move! I was 5.

He made his perversion into a game. With lots of tickling and hugging and fondling. A girls vagina will respond to manipulation. Even at 5 years old. He would lay me down on his bed and perform oral sex on me.
He would use his fingers and manipulate my vagina. I was 5 and it continued until I was 13, getting more brazen - oral sex on him, insertion, rape, anal rape. Disgusted yet?
Or have you just stopped reading because it makes you too uncomfortable?
Oh, and why didn't I tell? Anyone? Because first he told me it was our little secret and no one would understand... our "special relationship". And then he told me as I got older that no one would believe me - I was just a kid and would be labeled a liar, and then he told me that he would kill my mother if I told, that he would kill me - he held a knife to my throat once and the threats escalated each time. And as a child - you believe these threats.
He's a grown up. Why would he lie?


So our anger, our disgust, our outrage with the non-stop media coverage and idolatry of Joe Paterno is because, again, the true horrors of what child sexual abuse looks like isn't being told. The lifelong effects of what child sexual abuse does to a person isn't the focus. Joe Paterno is the focus because the media can't stomach what the truth looks like. You can't stomach it. Hell, I lived it and I'm about to throw up just typing this. But this is where our anger and confusion and frustration comes from. Listen to the stories -
Hear us. See us. Honor US.

"No One Spoke Up for Us": For The Children Who Had No Voice and For those finally finding Theirs
I posted the above as a comment in SwedishJewfish's diary about 2 weeks ago. But I thought it important to publish it as it's own diary. There may be some of you who have seen this before, and it may be just as uncomfortable to read this time - but I republished it because...
I think it really shows the ugly truth about what child sexual abuse looks like - how "innocent" grooming can begin - and how aware, how vigilent we all must be when protecting the most innocent among us.
To a mother and father, a grandfather's wish to have his granddaughter sit on his lap might seem cute, sweet - loving even. Think about your father, your dad - could you imagine them doing anything to hurt your child? No - the image is so repulsive, in fact, that it becomes the reason we can so easily turn our back to what may be happening. The visual imagery of a small child being raped by an adult is enough to make you sick. But it happens. More often than you think. It happened to me for 8 years of my life.
Literature Review

"...people known to the offender may not identify the grooming behaviour because they do not consider the individual to fit their image of a ''paedophile''. The public perception of a paedophile is littered with stereotypes that they are ''dirty old men'' or strangers; these perceptions may affect an individual's judgement of whether the behaviour they have observed is grooming."

"When thoughts do not match behaviour, cognitive dissonance manifests, and often thoughts are changed to be consistent with behaviour (van Dam, 2001). Thus, offenders gain insider status long before they start abusing a victim (van Dam, 2001). Grooming is therefore a well organized long-term activity (Sanford, 1982). Offenders groom the community so well that if a victim discloses their abuse, the community may support the offender rather than the victim, because they deem the offender to be more believable than the child."

"Offenders often desensitize a child to touch by beginning with non-sexual touching such as tickling or stroking the child's head. Conversation may also become more sexual. Alternatively, offenders may confuse victims by continuing to talk to the child about a positive unrelated issue while they begin touching the child sexually (Leberg, 1997). The child may have no idea that something inappropriate is happening. The aim is to progress to sexual touching, first on top of clothes and later under or without clothes" (Berliner & Conte, 1990; Christiansen & Blake, 1990; Leberg, 1997; van Dam, 2001).

"Children are very good at keeping secrets when asked to. Peters (1991, cited in Ceci & Bruck, 1993) found that 82% of children in his study delayed or did not report an event that they had witnessed, because the thief in the scenario asked them not to tell anyone. The thief in this scenario was a stranger, to whom the children had no loyalty, and so it is likely that children would be even more likely to protect a known and loved adult."
The Rules:
This is a community diary for survivors of abuse - emotional and psychological, physical, sexual and assaults. Emotions run high in these diaries and comment threads. The experiences are personal, life altering, and traumatic.


1. If you are going to be a jerk in this virtual living room...leave now.
2. If you want to compare these experiences to something totally unrelated - leave now.
3. If you are supportive even if you have not been a victim, welcome. You are the people that help us climb the trees.
To all the survivors - welcome to The Tree™