The private prison industry in Arizona sickens me. More so today, as I have read a new report from the Arizona Republic demonstrating the utter failure of private prisons to do their job in a reasonable or cost-effective manner. And an ACLU lawsuit on behalf of the family of a Hawaii inmate murdered in our state. And how Republicans in the state legislature kill Democrat-sponsored bills to establish some oversight over these horrendous boondoggles.
These unregulated, unsafe, costly warehouses for people...and the shameless GOP defends them. Why? Certainly not because they're cheaper, the perennial Republican concern. Just another method for wealth redistribution, diverting money from the public, from gov't, into private hands.
The Republic article on azcentral begins its list of private prison failures thusly:

Arizona paid $10 million more for private prison beds between 2008 and 2010 than it would have for equivalent state beds.
So private prisons have cost the state an extra $10 million that we can't afford, during an economic downturn when Republicans have seen fit to slash spending for health care and education. Thanks to a decision from the
state Supreme court yesterday
, another 100,000 people are about to get kicked off the state's AHCCCS health care program.
Meanwhile, not only do Republicans not care about handing an extra $10 million to the private prison industry, they'd like to add 2500 more private prison beds, and in so doing line up an additional $16 million in profits to the industry at taxpayer expense -- our expense. The state income tax return I have to send them in the next month or so, that lines the pockets of these private prison profiteers.
Besides being a cash cow for private interests at the expense of the gov't, the Republic article also mentions the violence at these prisons.

In the past three years, private prisons in Arizona have experienced at least 28 riots and more than 200 other "disturbances" involving as many as 50 prisoners. Many of these incidents had not previously been reported to the public.
The lid blew off this kettle back in 2010, when
three inmates escaped from a private prison in Kingman
, and some innocent folks got killed and the pathetic state of security at that prison was exposed. But it's true that most of what goes on never gets out. It is unbelievable to me that these private prisons are under no obligation to report any violence, rioting, deaths or even escapes. Working on two years later now, and the Republican response has been to bury legislation that would establish some oversight from the state.
I don't know if this should be characterized as 'worse,' but the report also indicates that the Department of Corrections and legislators have acted to manipulate studies and laws to make the private prison industry look better than it is -- in effect the Republican-led gov't is lying to us.

"The state has deliberately obscured information that would cast private prisons in a negative light," wrote Caroline Isaacs, the author of the report and the Friends Committee program director in Tucson.
While the state and the Corrections Corp. of America (CCA) seek to dismiss this report, the ACLU has stepped up to file a lawsuit concerning the death of an inmate from Hawaii in one of these private prisons in our state.
The suit exposes CCA's business model of grossly short-staffing prisons and cutting corners in every way possible to make its private prisons profitable. These systemic practices violated fundamental safety requirements and subjected Hawaii prisoners to rampant gang violence in under-staffed prison units. Bronson Nunuha was just months away from release on a burglary conviction when CCA forced him to share housing with extremely violent, gang-affiliated prisoners in the same unit. A copy of the complaint is here.
Apparently the state of Hawaii failed in its obligations to bring this inmate back to Hawaii for his last year of imprisonment, and CCA left him in an area shared by rival gang members. The details of his murder demonstrate just how lax security is at this prison in Arizona.
(next blockquote has some gory details, may want to skip past)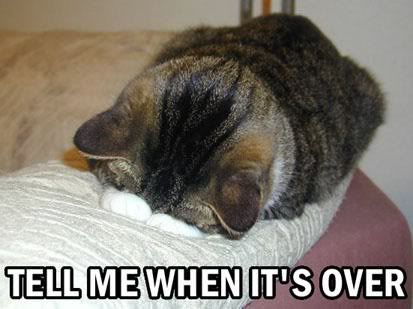 While at the CCA prison, Bronson had asked to be removed from the SHIP unit but CCA staff denied his requests. On February 18, 2010, two gang members attacked Bronson in his cell; the cell door had been opened by a CCA employee, who then left. Bronson was beaten and stabbed over 100 times. His assailants carved the name of their gang into his chest and even had time to leave his cell, shower and change clothes before CCA staff knew that Bronson had been killed.
Okay, enough of that. It's not pretty, but Republicans have done so much to hide these tragedies, I feel it necessary to provide some of the details they would prefer no one see.
It's difficult to put into words the disgust I feel at a story like this. I harbor no warm fuzzies toward actual state prisons, I doubt they're doing that great either. But it seems that if we're going to warehouse these people with the idea that they're just supposed to be held prisoner, there is some responsibility for them to get out alive.
Time has passed since the Kingman prison escape, and while the initial outcry was characterized as bipartisan, the response was not. This was what happened around this time in 2011, when legislation was introduced to remedy the situation with private prisons in Arizona.

Despite a bipartisan outcry last summer after three inmates escaped from a private prison near Kingman, bills to increase state oversight of for-profit corrections companies can't get a legislative hearing.

Democrats have introduced 10 bills, including measures that would bring six private-prison complexes in Eloy and Florence under state standards. Those facilities, run by the Nashville-based Corrections Corporation of America, house federal prisoners and detainees, as well as inmates from Hawaii, Washington and California, and are unregulated by the state.
So, bipartisan outcry, but Democrats alone introduced a solution and Republicans shot it down. This brings us up to date; and this month, Democrats have again introduced legislation concerning private prisons, which again stands every chance of being shot down by Republicans.
Rep. Chad Campbell (D-14) has introduced 6 bills that would impose transparency, accountability, and state regulation onto private prisons in Arizona.

Despite the horrific escapes from the Kingman prison in 2010, recommendations by the Auditor General, and testimony heard by legislative committees, these bills face serious obstacles to passage. The House Speaker has assigned them to two committees, plus Rules. The bills must pass out of their first committee by February 17th or they are effectively dead.

The first committee is Commerce. The Chair is Rep. Jim Weiers and the Vice Chair is Rep. JD Mesnard. So far, they have refused to put these bills on the agenda for a hearing.
The Arizona Prison Watch blog includes contact information for Reps. Weiers and Mesnard, along with a list of the bills in question. Checking online, I cannot find any new information about
HB 2202
to indicate that it has gone anywhere.
Please call, email, or fax the Chair of the House Commerce Committee, Rep. Jim Weiers, jweiers@azleg.gov; Phone Number: (602) 926-4173

And the Vice Chair, Rep. JD Mesnard, jmesnard@azleg.gov ; Phone Number: (602) 926-4481

Ask them to put these bills on the agenda for Commerce Committee:

HB 2202 Private prisons; prisoner; facility; limits
HB 2203 Private prison contractors; public records
HB 2204 Private prisons; regulation
HB 2205 Auditor General; private prison monitoring
HB 2206 Private prisons; prisoner transfer; prohibition
HB 2299 Private prison study committee
While I am contacting these two fellows in support of these private prison oversight bills, I don't expect the Republican-dominated state legislature to do a damn thing other than make the appropriate noises of outrage when necessary. It's been nearly two years after all, and the only act of bipartisanship was the initial outcry. Clearly Republicans were, and are, willing to let this issue die (along with some inmates and whatever innocents that get caught in the crossfire). I just can't let this slide without speaking out.