UPDATE #3 THERE IS A NEW ANONYMOUS $500 MATCH UP. IT'S GOOD THROUGH MONDAY. The donor is asking all the small donors to get together now....can you pitch in $5, $10, $15?
And don't forget to rec this diary now, it has slipped off the list.
Keep it going!!!!!!
And a hearty thank you to our anonymous donors for the important kick!
Okiciyap is on the brink - of success!
Okiciyap (we help) the Isabel Community, the nascent food pantry and education annex on the Cheyenne River Reservation, funded by YOU, is on the brink of success.
The brink....
UPDATE #1 WE MADE THE MATCH!! THANK YOU.
UPDATE #2 Georgia's Facebook page update gives us some new info:
Georgia L Little Shield
Well what happened yesterday, well, we did get the trench line for the electricity dug. The main one that is doing most of this work is my brother Ted and he said he can not do to much with out electricity. But he did talk to Mr. Kraft the electirion and he will be coming in the AM on Friday. Then we have lined up 4 people to come help with the sewer line today and there is no school so the kids are packing up the other old food pantry and going to move that. Next two days are the most fun and fully packed. LOL But were getting there. Any one wants to get rid of their children's boardgames or toys. We sure could use them also Dishes such as pots and pans baking were. Measure cups and large mixing bowls and any other thing you have to buy for the kitchen.
I'm in the process of finding out if there's a house address that UPS can use...stay tuned.
To continue:
There were some unforseen moving expenses: the building, sitting vacant, had been stripped of doors, plumbing, toilets, and even the kitchen faucet. Just to be able to use the building, Okiciyap needed to buy those items and then contract a plumber and electrician to install kitchen faucets, plumbing, a new steel door, and electricity. This put the organization into an financial emergency because we had raised just enough money for the move.
Enter Dr. Erich Bloodaxe the other day with a great diary, and then an anonymous donor with a $500 match. The diary was on the rec list for a long time, but while we made just enough to pay the emergency electricity and plumbing expenses, we didn't make it to $500 to get the full match amount.
The donor who offered the match has extended it through Sunday - surely we can raise the roughly ($200) $100 (somebody slipped a hundred bucks in there while I was writing this - woot!!) more needed to get to the $500 offered....!!!!!!!!!!!!!!!!!!!
We've come this far: Okiciyap prepared a wonderful dinner for children and families, complete with gifts for Children who would have had none, thanks to YOU (pics below), the double-wide trailer for a bigger pantry and a learning annex was moved in place thanks to YOU (more pics below), and yesterday a group of volunteers came together with a professional electrician and plumber to install plumbing, electricity, and stairs thanks to YOU (pics from yesterday below too).
Won't you help us get over this last hump, or forward this diary to someone who can?
(Kossacks who are financially pinched right now - which was me until a month ago - please don't feel guilty for not being able to send funds. You can help us by spreading the word and posting this story on your Facebook pages etc. We greatly appreciate ALL help here!)
We are this: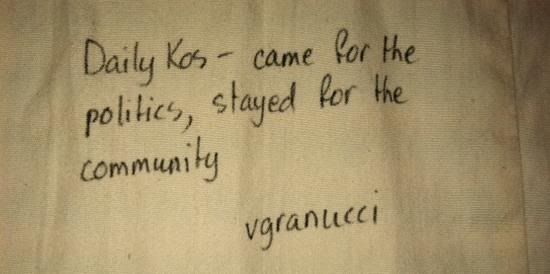 We're almost there. There is SUCH need on this reservation - 90% unemployment in winter, high youth suicide rates, and federal cuts in food stamps have further pinched the population. A grassroots community group has come together to confront these issues - lets help them help themselves.
YOUR DONATION IS TAX-DEDUCTIBLE
If you would prefer to send a check:
Georgia Little Shield, Board Chair
Okiciyap
PO Box 172
225 W. Utah St
Isabel SD57633
So, here's what YOU have helped Okiciyap do so far:
1. Host a Christmas dinner, where the members provided a healthy dinner and a safe and sober place to gather and open presents they had bought for the children, who otherwise had none. They even bought a Christmas tree with the funds: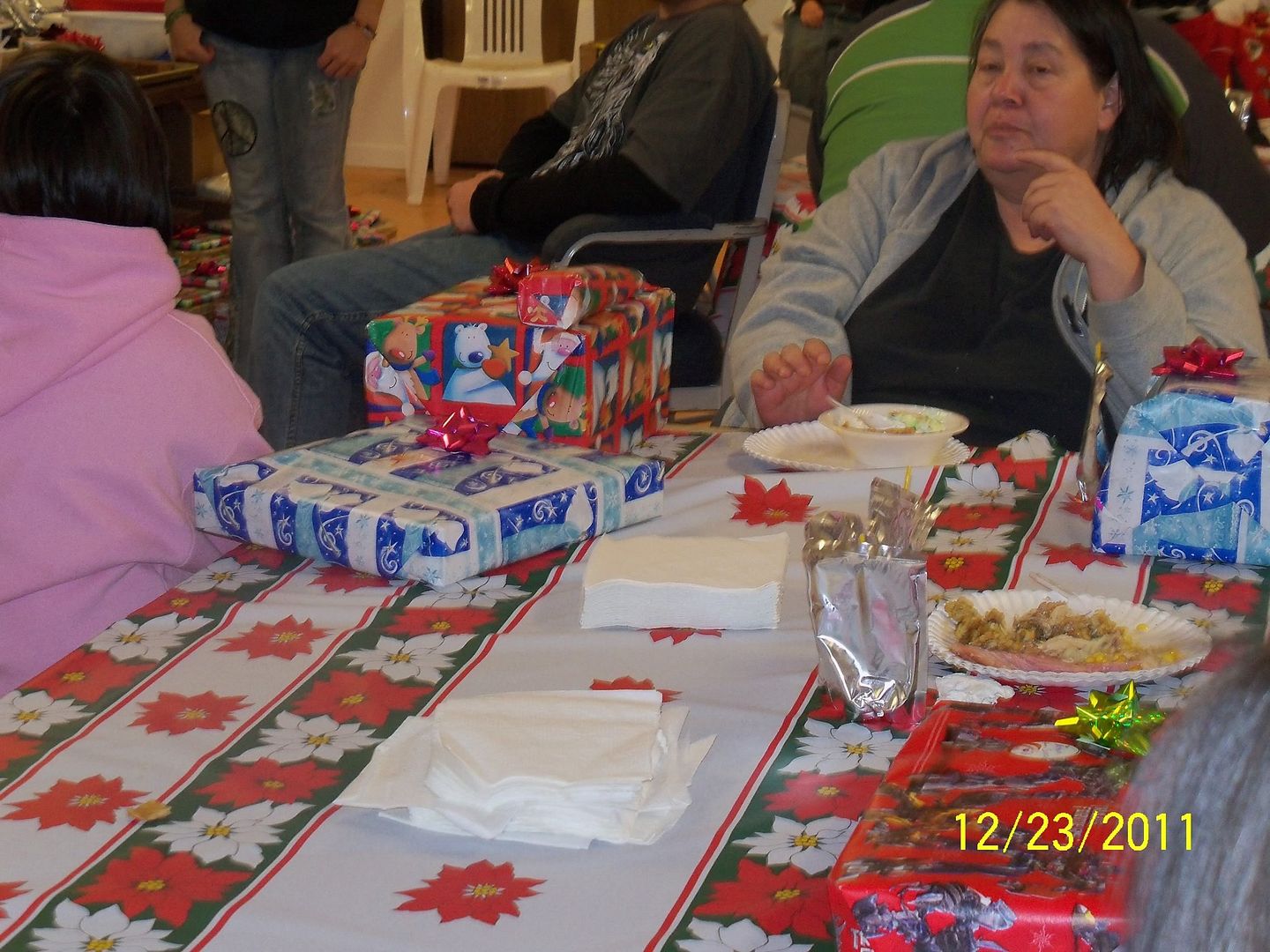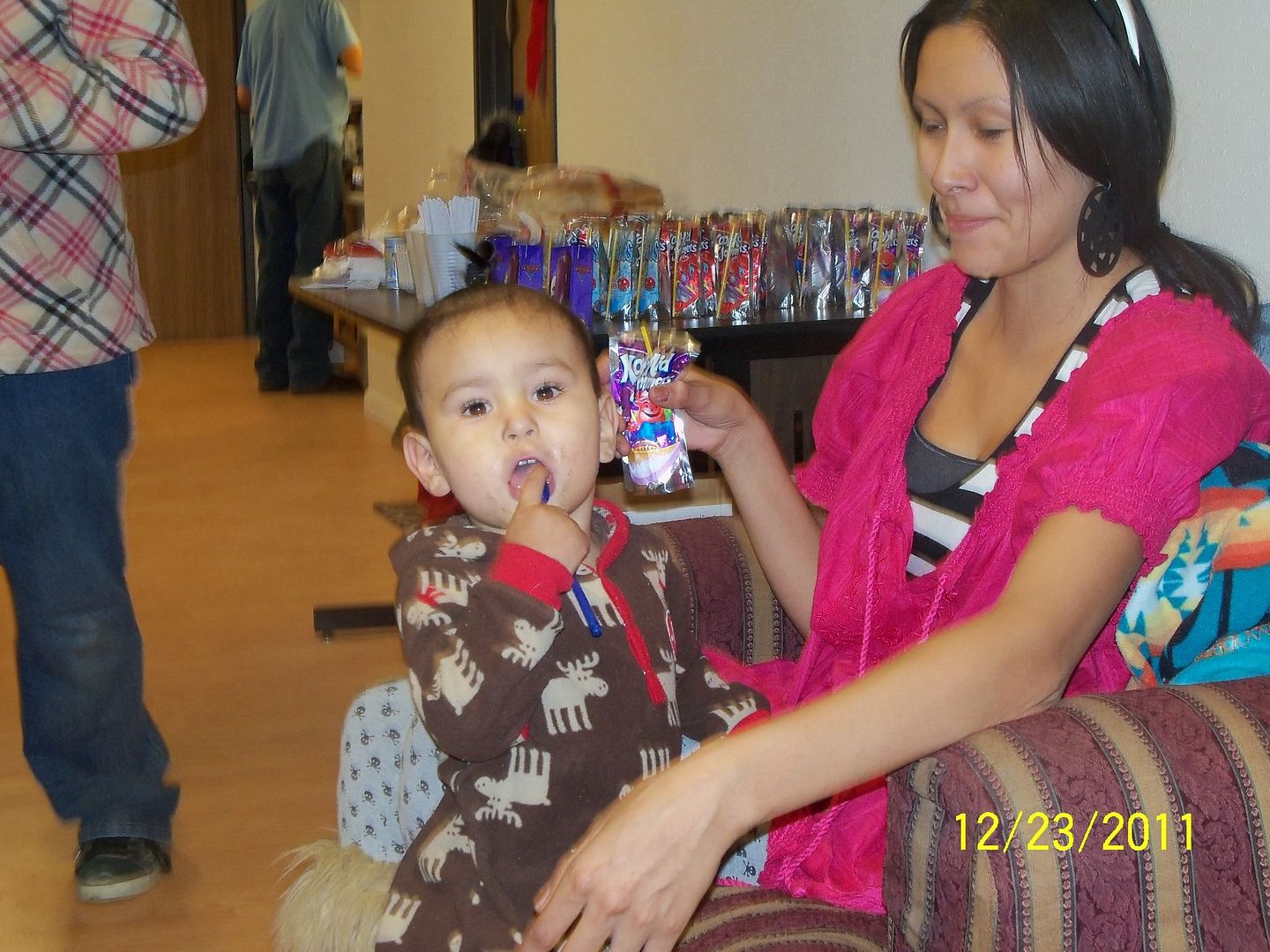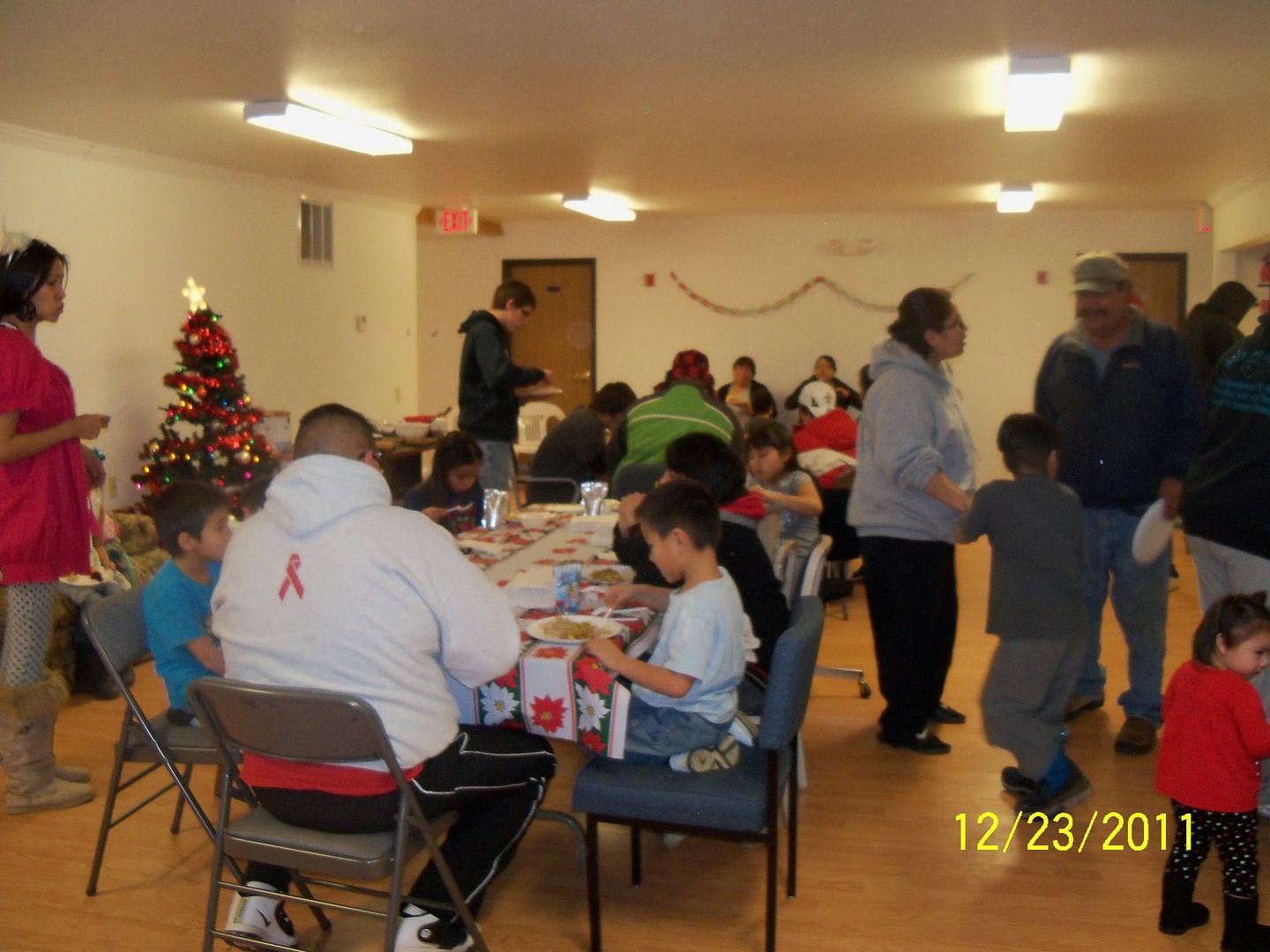 2. Move the trailer 30 miles to Isabel. Here's moving day: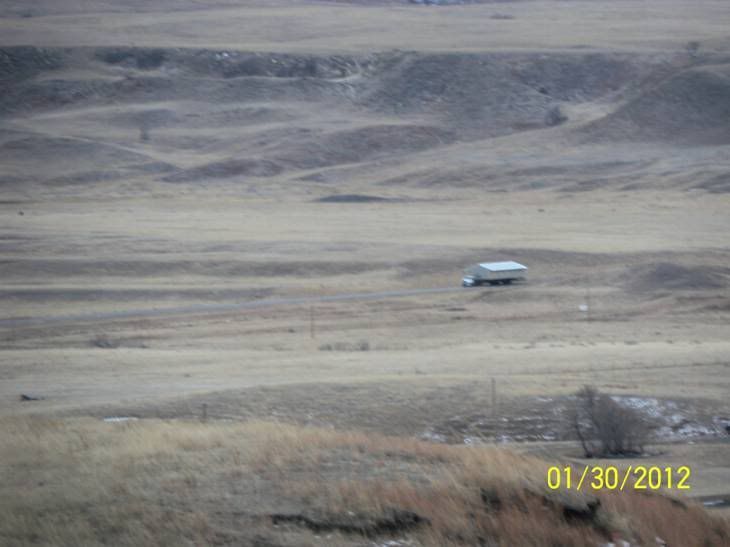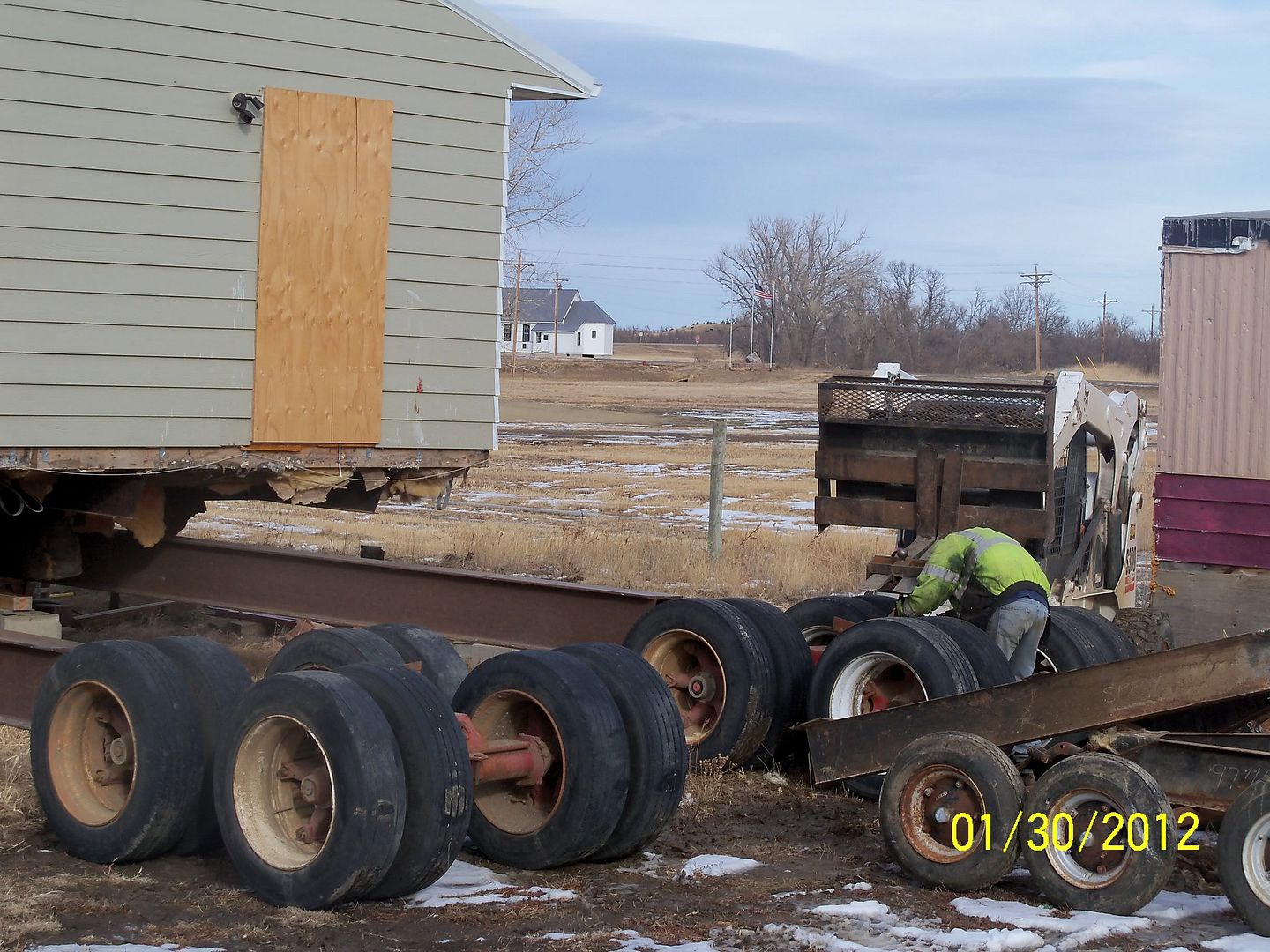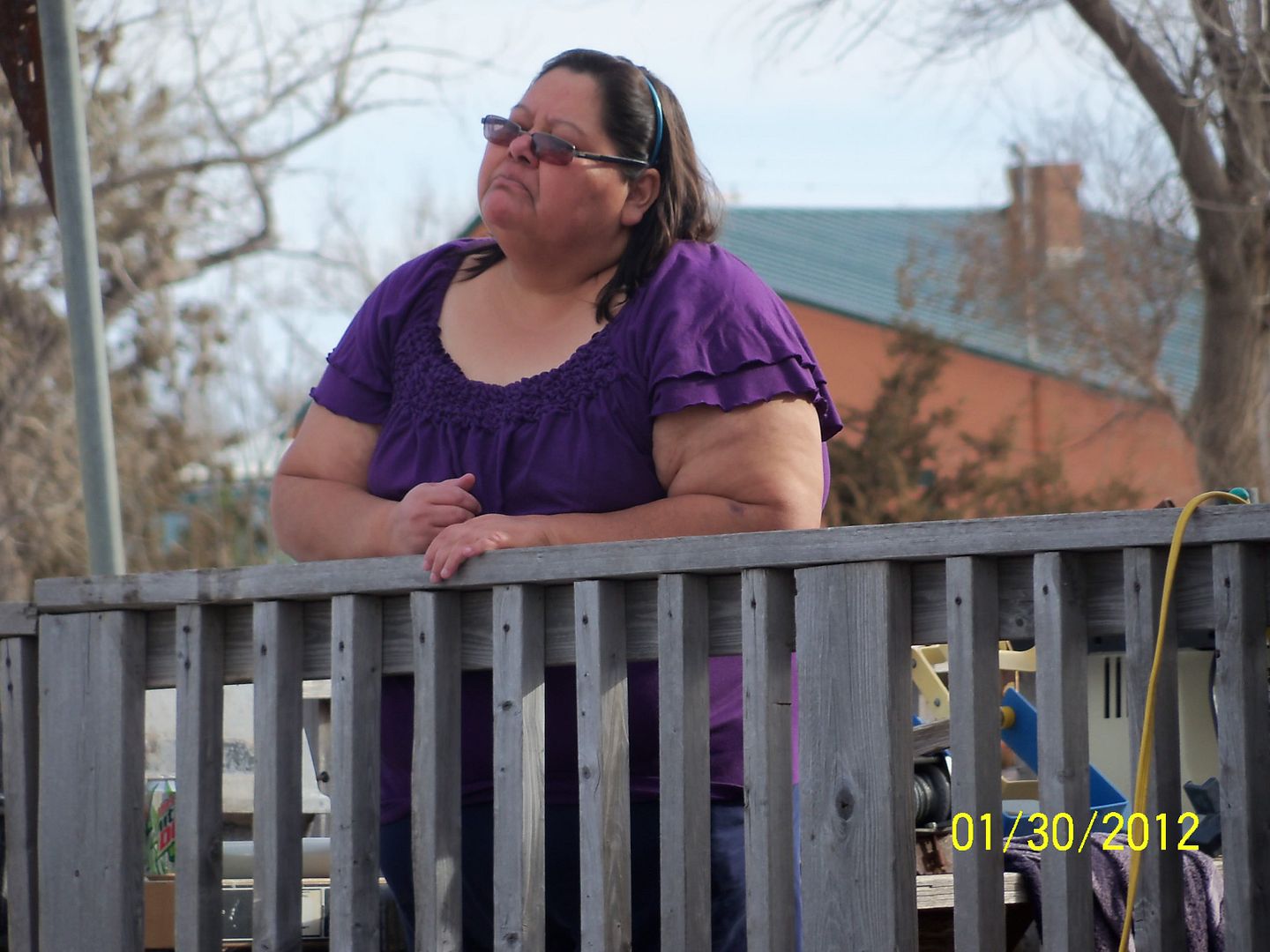 3. And JUST YESTERDAY, the community CAME TOGETHER to help get the building into place. While they had to pay a professional plumber to install new pipes and hook them to the sewer line and an electrician to install electric boxes and get it going, the community came out to build the stairs and install new doors. So, this isn't just a group of determined women, they have gotten the community involved. SUCCESS!!!
Group of volunteers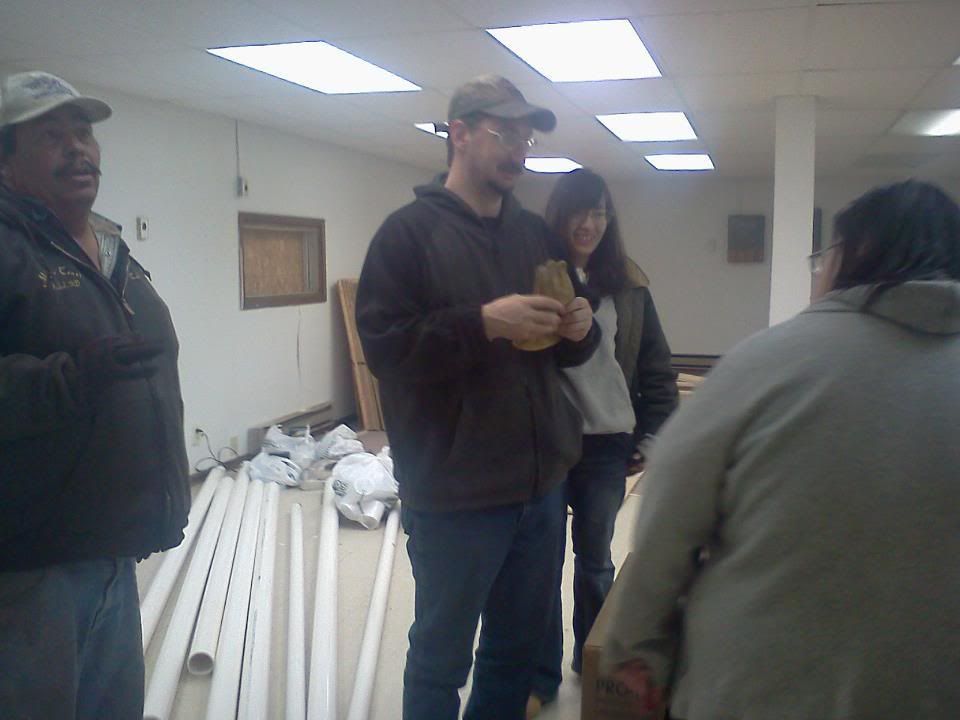 The stairs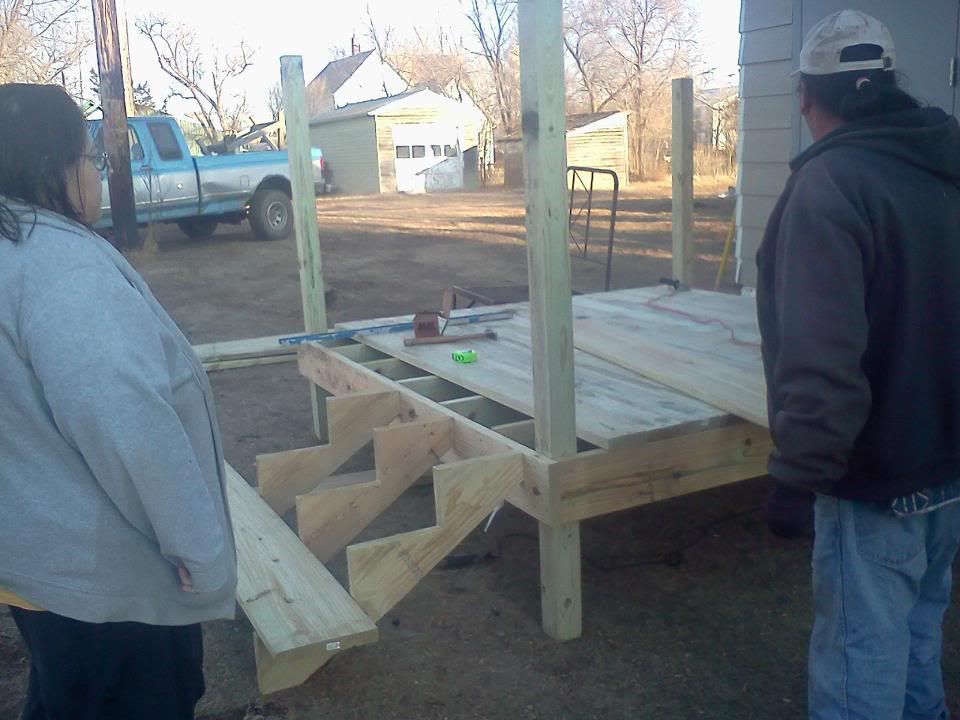 Electric box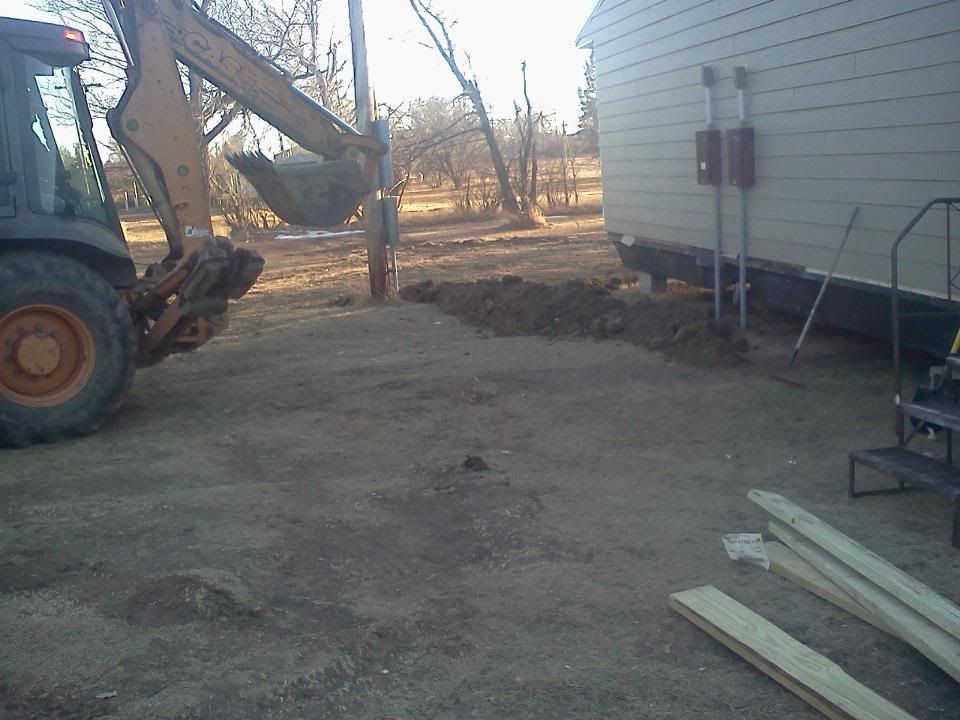 Supplies for outside work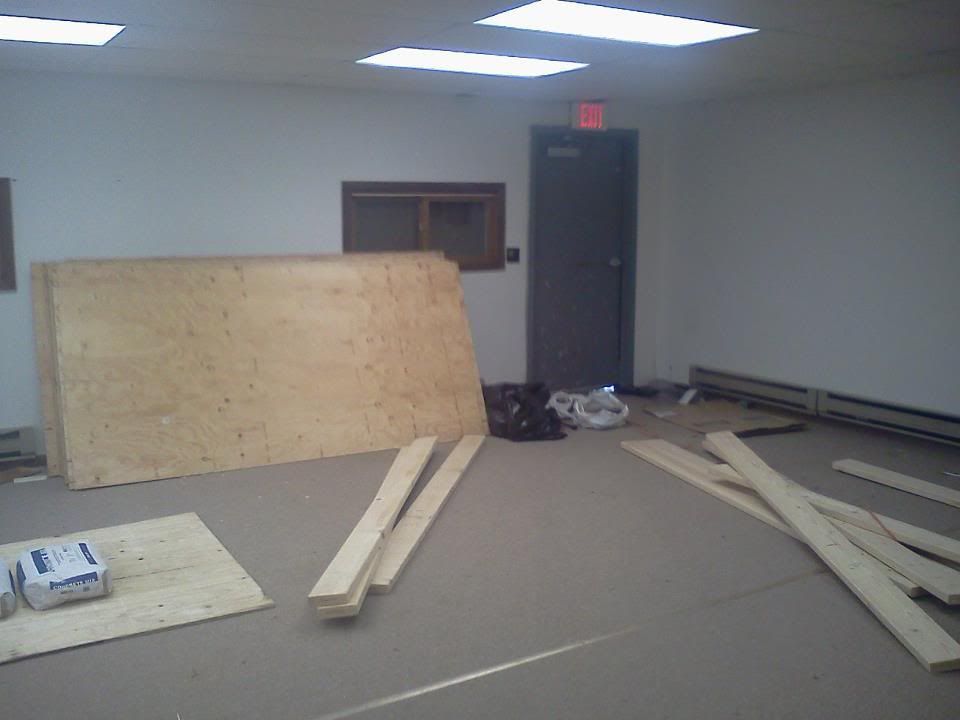 Volunteer Ted installing the door

Missing toilet in the bathroom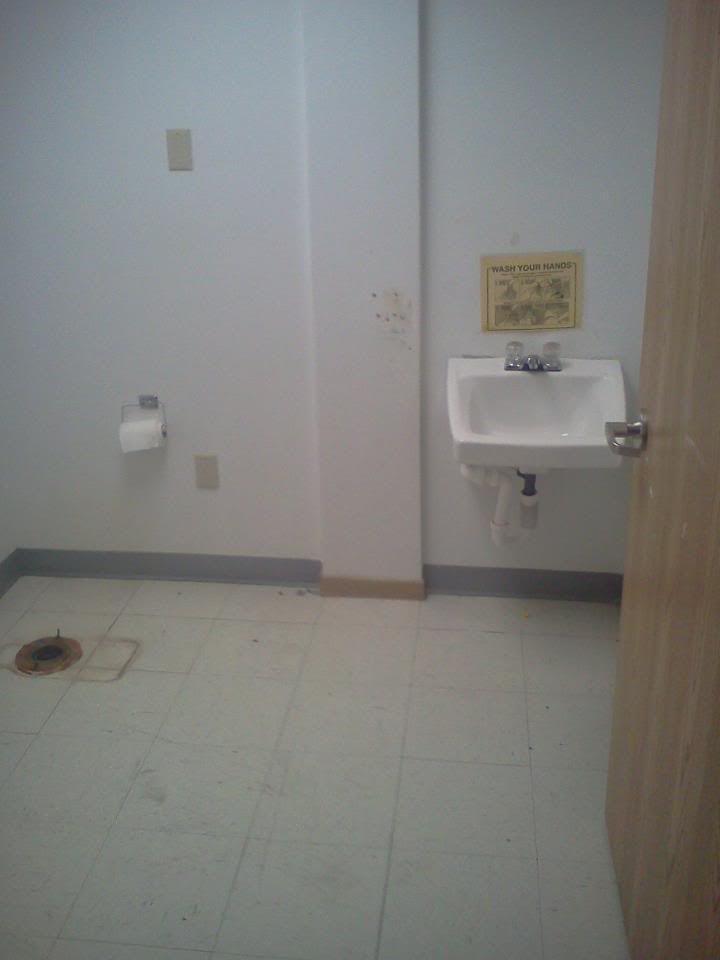 Lights are on!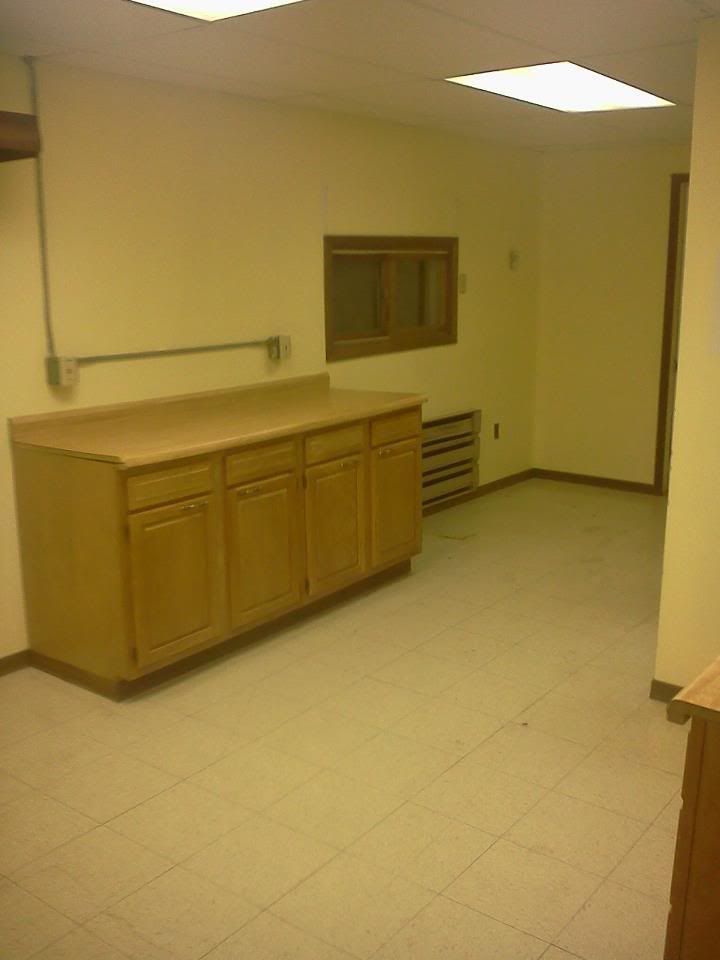 Kitchen Faucet installed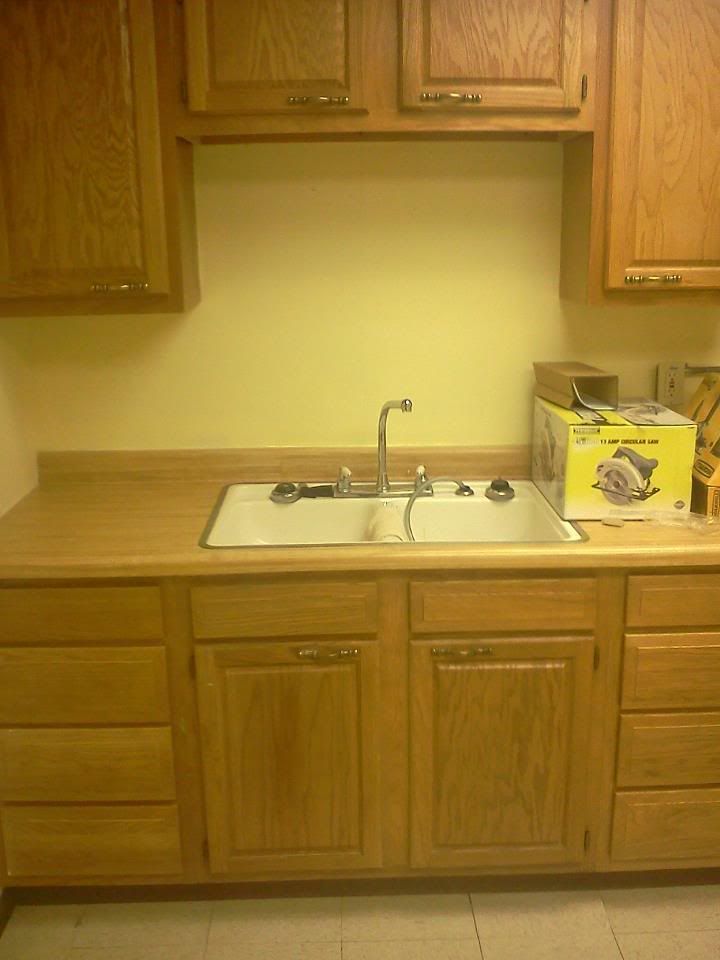 Look at all the room in there:

These kids thank you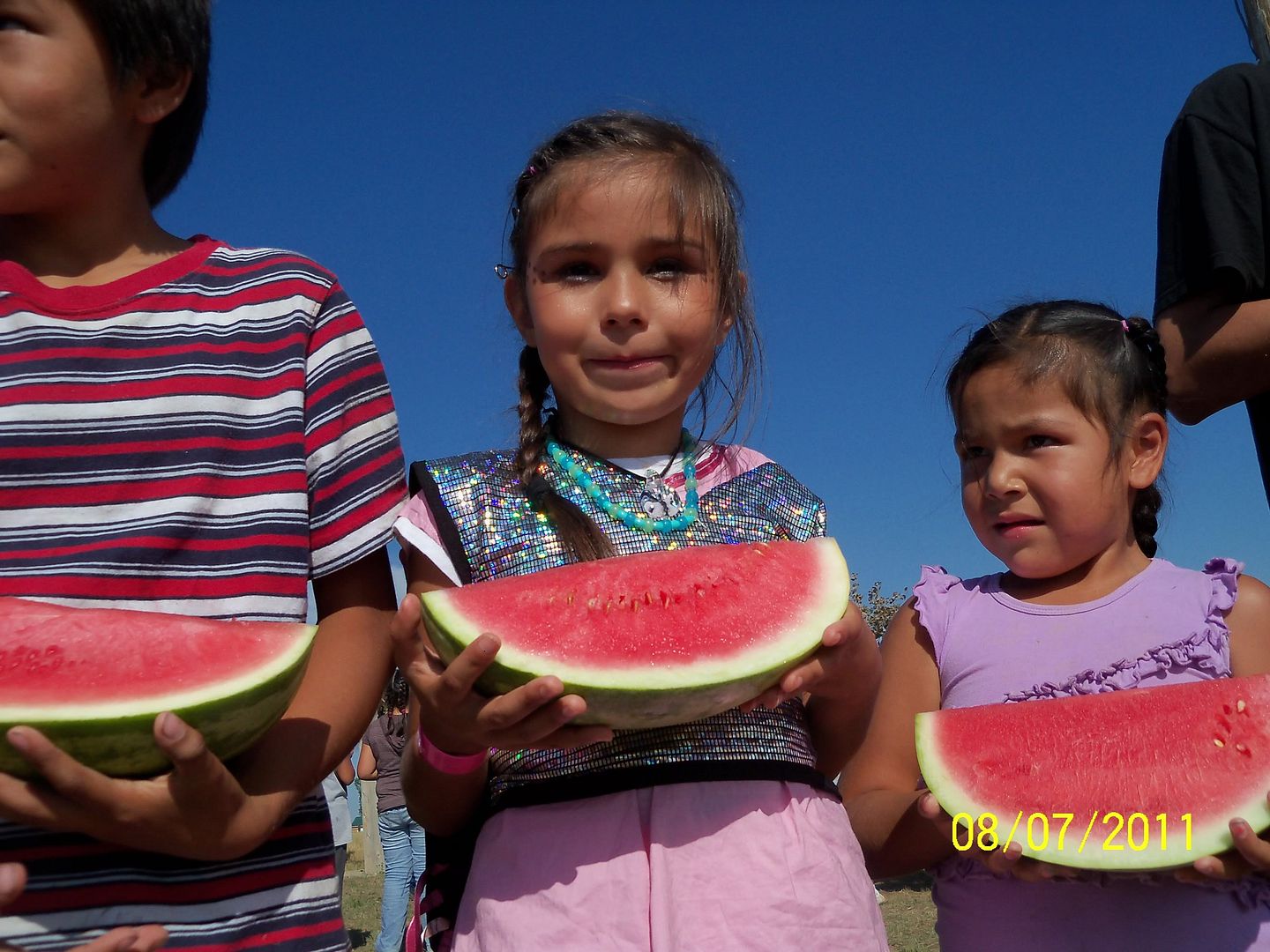 P.S. Georgia is working through severe, and chronic, back pain right now, exacerbated by abhorrent IHS health care. I figure if she can do all that in such pain, I can write this little diary and help this project succeed.
Georgia at Netroots Nation Austin