Remember this? Er...you might, because I posted something about it yesterday. But then though...'geeze, I should really post about it TOMORROW' which is TODAY. There's a day long twitter storm being organized to demand coal ash regulations This Freakin' Year. 2012.
Get out there and Tweet Obama or EPA, details below. You know I love my Prez but this issue needs a nudge, cuz, like I'm sick of mercury advisories for my fish and arsenic in my water. Bleh...

Thursday, February 23rd (That's TODAY) Earthjustice has organized a massive Twitter Storm and communications blitz to tell the EPA and President Obama to regulate coal ash in 2012. Call. Email or tweet: "Direct all tweets to @whitehouse or @EPAgov, and remember to add the hashtag #kickcoalash to all your tweets."

Pass it on, and send a few tweets today.
And also...do you remember this? This is a coal ash spill in my beautiful, beloved Lake Michigan from last October...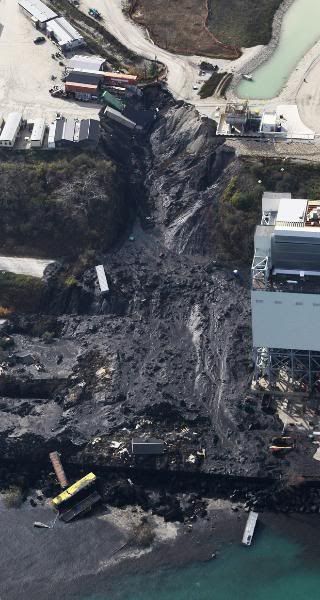 That happened last October. A massive coal ash spill in Lake Michigan from a We Energies power plant in Wisconsin. We DRINK from there. That mercury is going right into the fish we eat and the water we drink...often times dumped in rural areas where disadvantaged individuals feel they are drinking safe water while being exposed to carcinogens more potent than smoking a pack of cigarettes every day. Kids, adults, animals.
The We Energies spokesman made this statement: "I don't view it as a particular hazard. It's not something obviously we want in Lake Michigan but it is not something that is a hazard to human health and the like..."
Not hazardous to human health, eh? Well, he's got one thing going for him:
Containing arsenic, cadmium, mercury, the dumping of coal ash from power plants is not regulated by the Federal government as a Hazardous Material.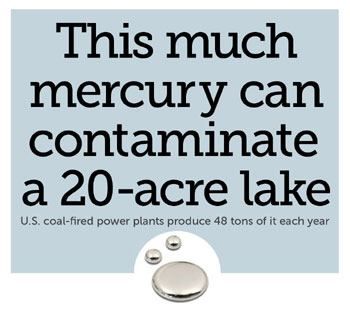 Now...I'm not sure if you're aware but here in Michigan, the entire freakin' state is within the Great Lakes watershed. There's NO PLACE you can DUMP coal ash without the toxins eventually getting into the water supply. Then people wonder why pregnant women and children shouldn't eat some locally caught fish....one of the healthiest meats out there, assuming it's not loaded with mercury.
Or howsabout this one:
That's the notorious Tennessee Coal Ash spill.

On December 22, 2008, a dike holding back
decades worth of coal ash failed at the Kingston
Fossil Plant in Harriman, Tenn., flooding the
surrounding residential area with more than one
billion gallons of toxic coal ash, or enough to
flood more than 3,000 acres one foot deep.

Testing of surrounding water bodies showed
extremely dangerous levels of arsenic, mercury,
and other toxins. One sample showed arsenic at
149 times higher than what is considered safe.ii
You know I love me some President Obama. You know that I do.
But our Commander in Chief and many of our other reps needs a good solid shove in the direction of regulating Coal Ash, especially since there's going to be some solid, hard core resistance from the Conservatives running the House and obstructing the Senate.
Tomorrow's the day to give that big shove. And all ya gotta do is tweet.

Just a friendly reminder about our effort to invade the White House Twitter accounts with calls for coal ash regulations in 2012. Many groups and individuals have already committed to participate, so please join us and tweet about much needed coal ash protections this Thursday, Feb. 23. We'll start in the morning and continue tweeting throughout the day. Attached are some sample tweets that you can use, along with some state-specific tweets for those of you fighting coal ash locally.

Direct all tweets to @whitehouse or @EPAgov, and remember to add the hashtag #kickcoalash to all your tweets. If you can't get a tweet out, follow @earthjustice and simply retweet what we'll be sending out on Thursday. Let me know if you have any questions and thanks for participating!
jared

____________
Jared Saylor
Campaign Director
Earthjustice
1625 Massachusetts Ave. NW, Ste. 702
Washington, DC 20036