Please pass this along to any of your fabulous Democratic Representatives at any level of government.

"No person shall be forced or coerced into undergoing any medical procedure they or their doctor deem unnecessary in order to receive a different, legal medical procedure"
Instead of being reactive, why aren't the Democrats out front on this? Seven states currently require an unnecessary ultrasound before an elective abortion. Twenty states have some sot of
ultrasound/abortion connection,
and legislation is pending in eleven more states.
What politician, anywhere, will honestly be brave enough to come out against this law? The GOP screamed about bureaucrats getting in between doctors and parents. Will the GOP publicly declare, "I want to get between doctors and their patients?" We know that privately they want to, but they cannot possibly say it publicly. What Republican will outright say, "I want to force costly, unnecessary medical procedures on people who do not want them?"
Now, we know this is exactly what the GOP wants. They want to tell your doctor, if you are female, what procedures they should do. The GOP wants to enforce by law extraneous and wasteful exams. So they have two options. The first option would be to support this common sense law. That would be the best.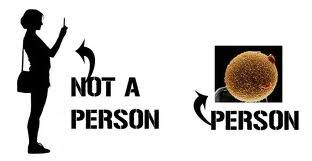 Their second option would be to discard all pretense, and admit they are against doctor/patient decisions and fiscal responsibility in medicine. If this law fails, I suggest that all Democrats in GOP territory start proposing Trans-urethral needle ablation (TUNA) before any Viagra prescription. You know, just to make sure that wasn't the problem.
Cross Posted at MN Progressive Project