Good morning, gardeners, and greetings from the Garden State. I know that the calendar says that spring is still about two weeks away, but spring has sprung here in south-central NJ. We really did not have much of a winter. The only snow we had fell just in time for Halloween. The temperatures have been particularly mild this week, and the spring flowers are coming out in increasing numbers.
My first crocuses appeared a couple of weeks ago, but now they are out in force.
My tete-a-tete daffodils started to bloom a couple of days ago. The rest of the daffs should be blooming soon.
All my rose plants have leaf buds:
My pansies made it through the winter, and they are still happily blooming up a storm.
Please follow me below the fold.
Here is my question for all you southern gardeners. My collard greens all made it through the winter, and a couple of plants made it through last winter as well. You can see them here: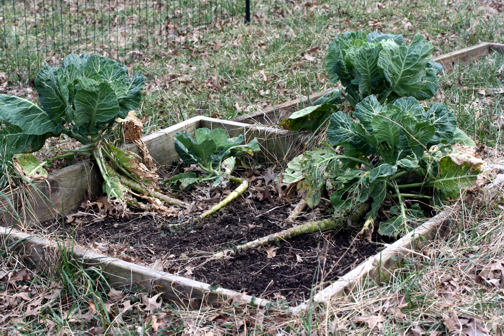 Do I treat them as perennials and just let them keep growing forever? At what point (if ever) do I cut them down and replace them with something else? We pick some of the leaves for dinner every week or two.
Since the weather has been so nice, we have started getting ready for summer. Blue jersey dad erected a large deer fence around all my raised beds. I plan to spread some dog hair alone the fence as well.
I hope that this will help protect my veggies and my cutting garden from the @#$% deer.
That's what's happening in my garden. Let me know what's happening in your neck of the woods this week.