UPDATE: An anonymous donor has pledged an additional $500 match if we can get a bunch of small donations for that amount by the end of Sunday. RIght now it's 7pm EST on Sat, so let's start from NOW.
You in?
Here's the rest of the today's diary:
You may be aware that over the holidays the Daily Kos community raised funds so that Georgia Little Shield, the former director of our other project, the Pretty Bird Woman House, could start a food pantry with a youth development/education annex on the Cheyenne River Reservation.
I want to update you all on the status of the project, and thank this community for its big heart.
While we did not meet our goal of raising $20K, we did raise enough so that they could move a trailer donated by the Tribe into place, skirt it, and install new plumbing and electricity, doors, stairs and a wheelchair ramp. They have given food out twice now. The second time 63, yes 63, families picked up food. And this project hasn't even really gotten off the ground yet.
They have also been given a small grant from the tribe for a year. It's minimal (Cheyenne River doesn't have a casino) and funds haven't been disbursed yet, but it will make a big difference in being able to keep up with the utilities and other things.
We still need to make goal to ensure that they will be able to work out a proper budget that ensures that they can go to the state food bank and pick up groceries on a regular basis.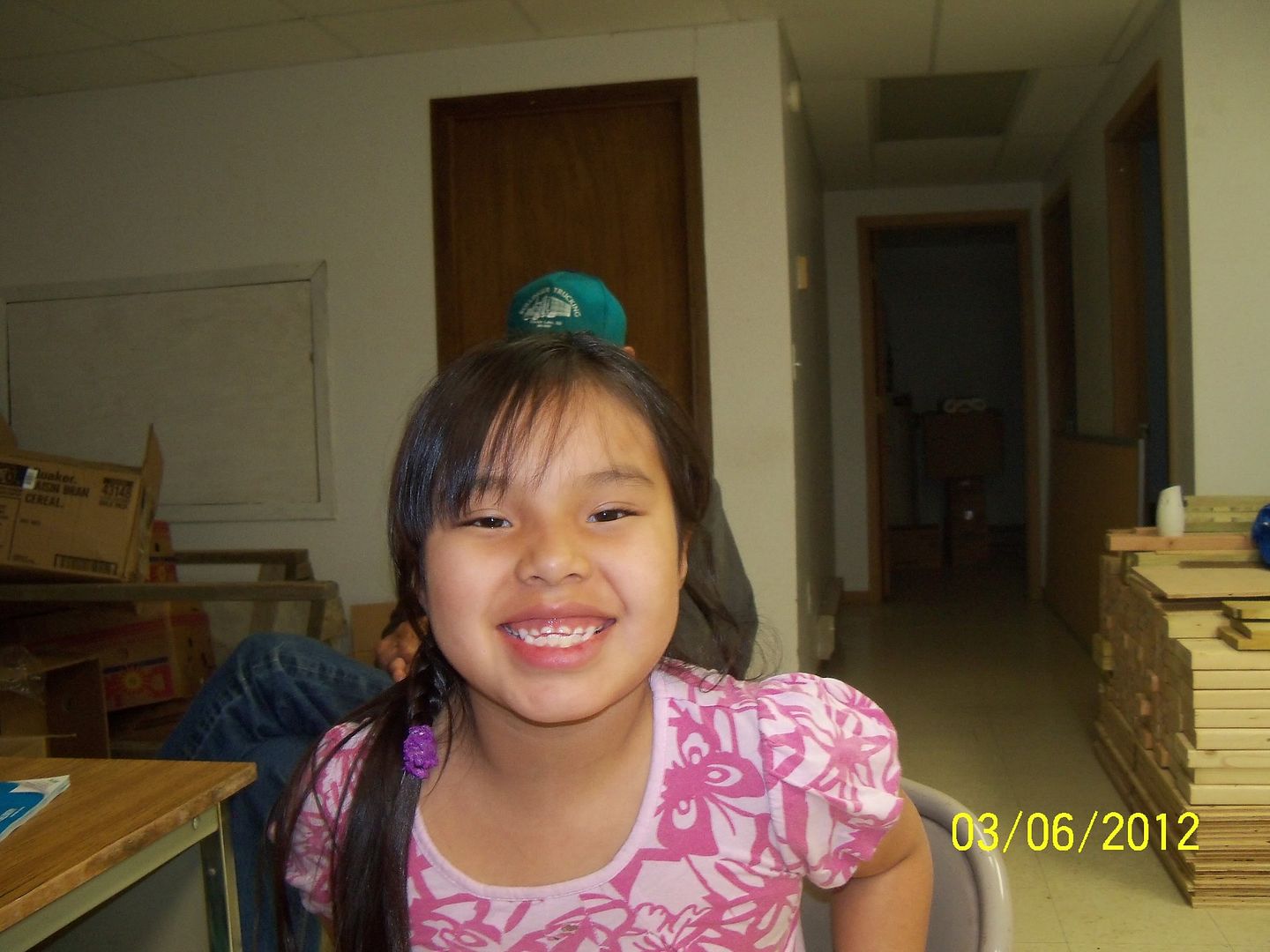 More details on all of this below the orange scroll thingy.
If you're reading about this for the first time, you can go to the Okiciyap website for more information, or read diaries by Dr. Erich Bloodaxe, Aji, navajo, or me on the subject.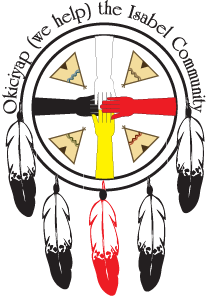 Here's an update from a recent email I got from Georgia Little Shield.

First of all I want to thank you..... We had come upon some difficulties, such as the program that donated us this building had taken all the water pipes down from under the building. The sewer pipes had to be replaced. We had to purchase two toilets that we were told would stay in the building. Now we have to buy a stove and fridge. Those were taken out of the building too after we were told they would stay in the building. I know this was not suppose to cost us all this extra money and it sure has been hard.

I want to thank you for hanging in there with us.

We finished the building now and just odds and ends left to do. We will need to take the wood off of the windows. But we can do that at any time. We will be making shelves soon to put the food on. So the out side is all done and here are some Pictures of what it looks like. I want to thank My brother Ted Taylor Sr. for all his help he has put so much time in on this. He organized all the workers and worked them all to finish the project. Thank you Ted. !!!!!

Now we need to put in a phone so we will looking in to funding for that to be put in.

Building the steps and wheelchair ramp
. (See this earlier diary for photos of the installation of plumbing and electricity).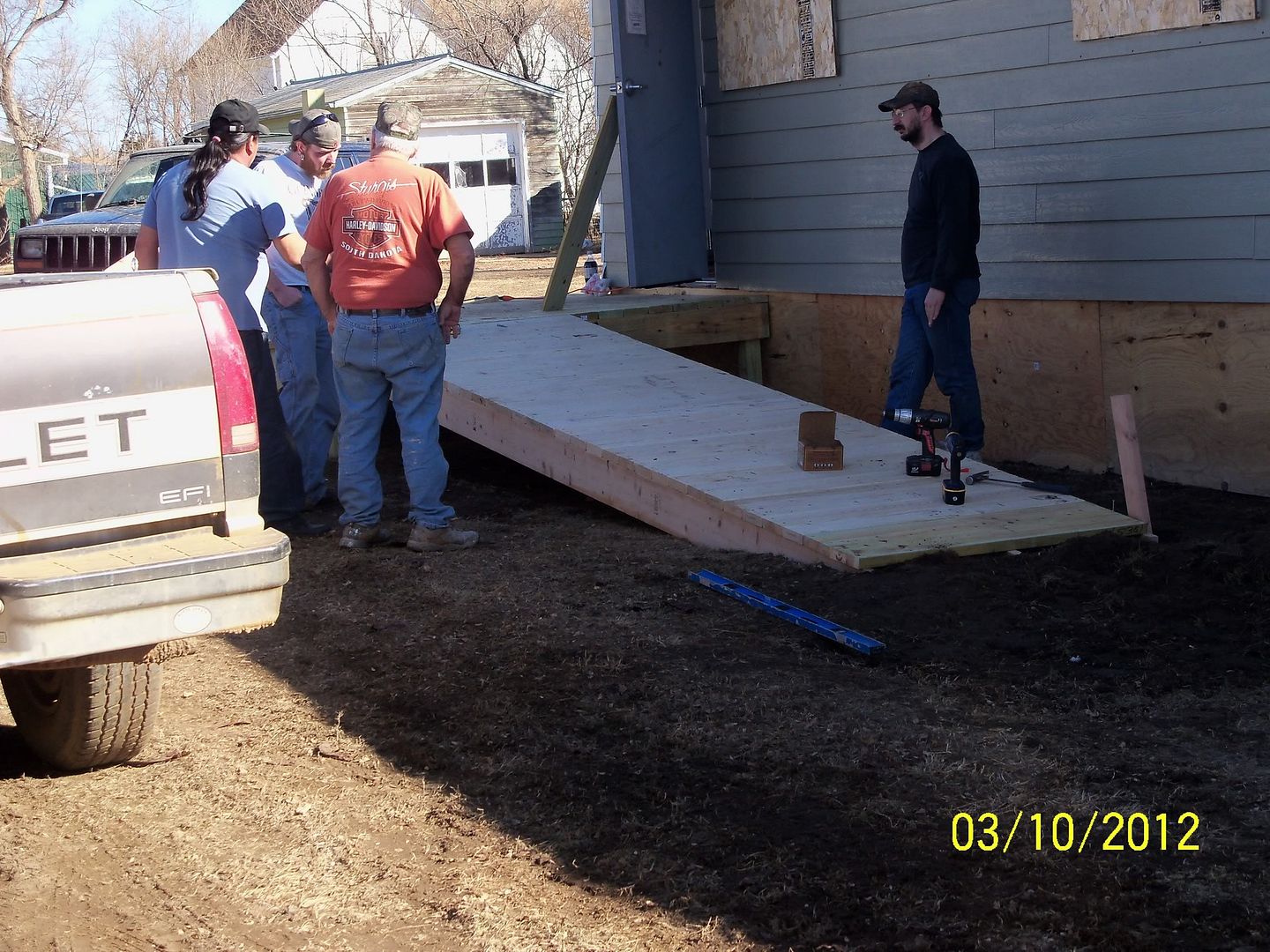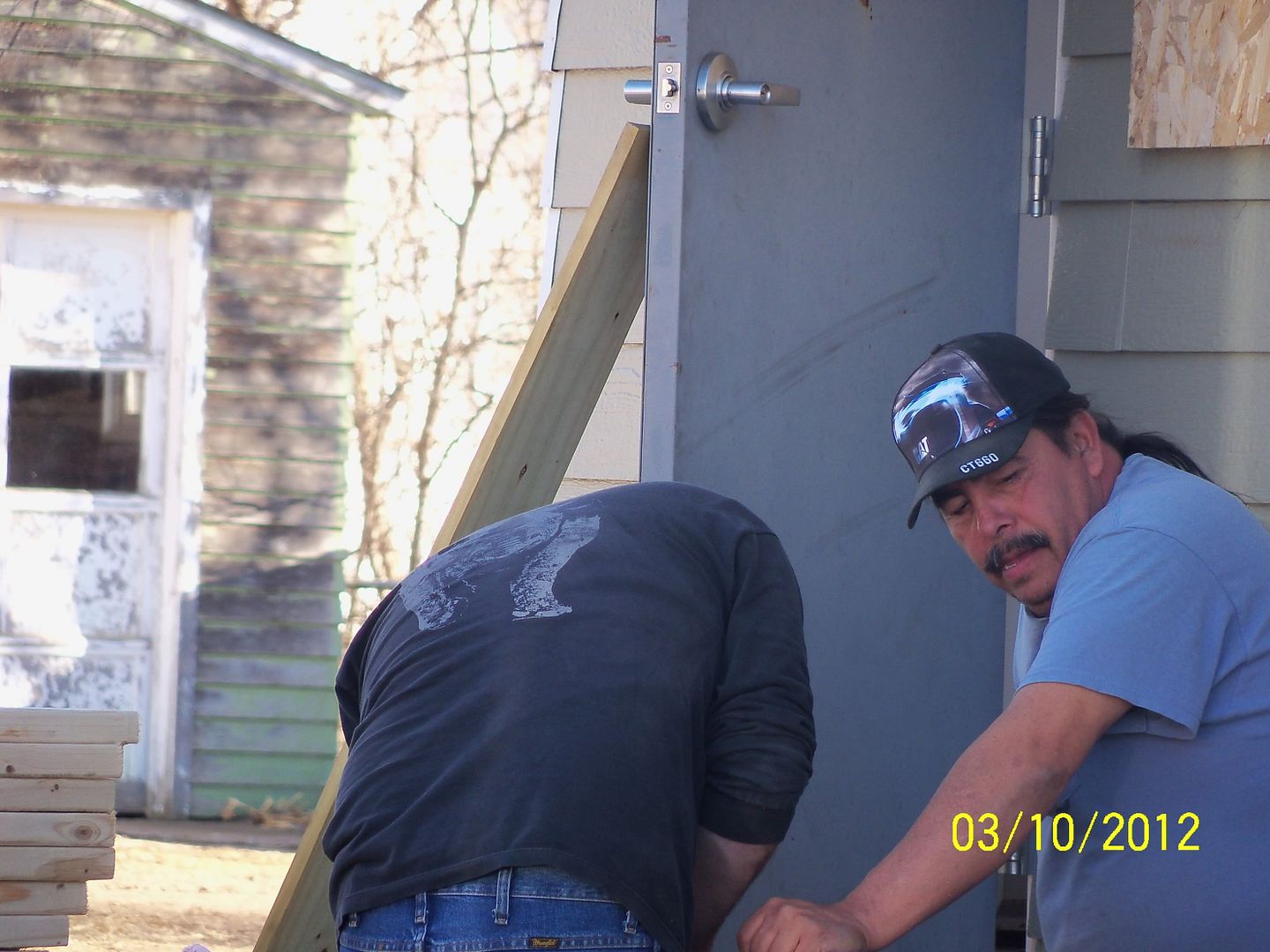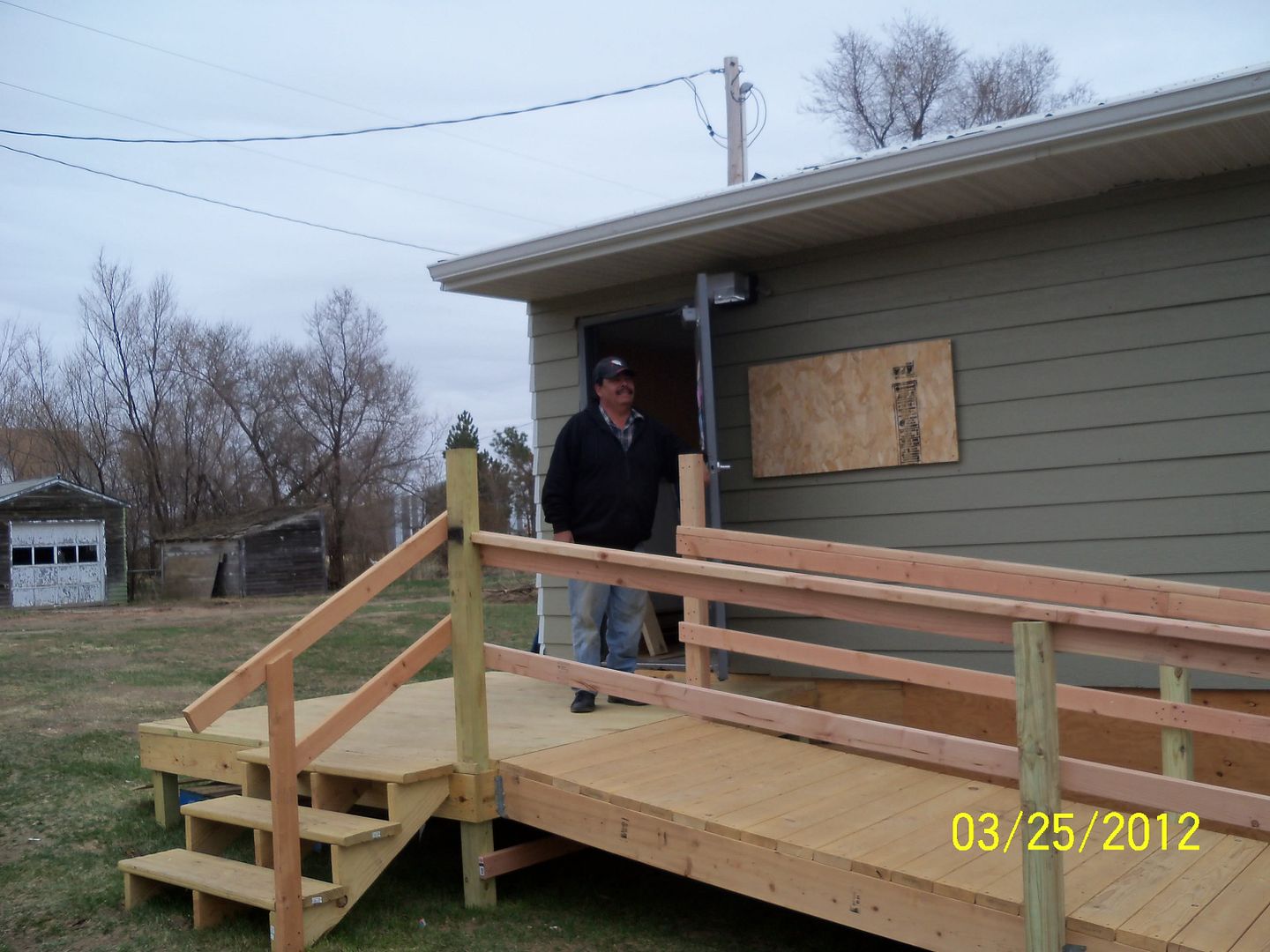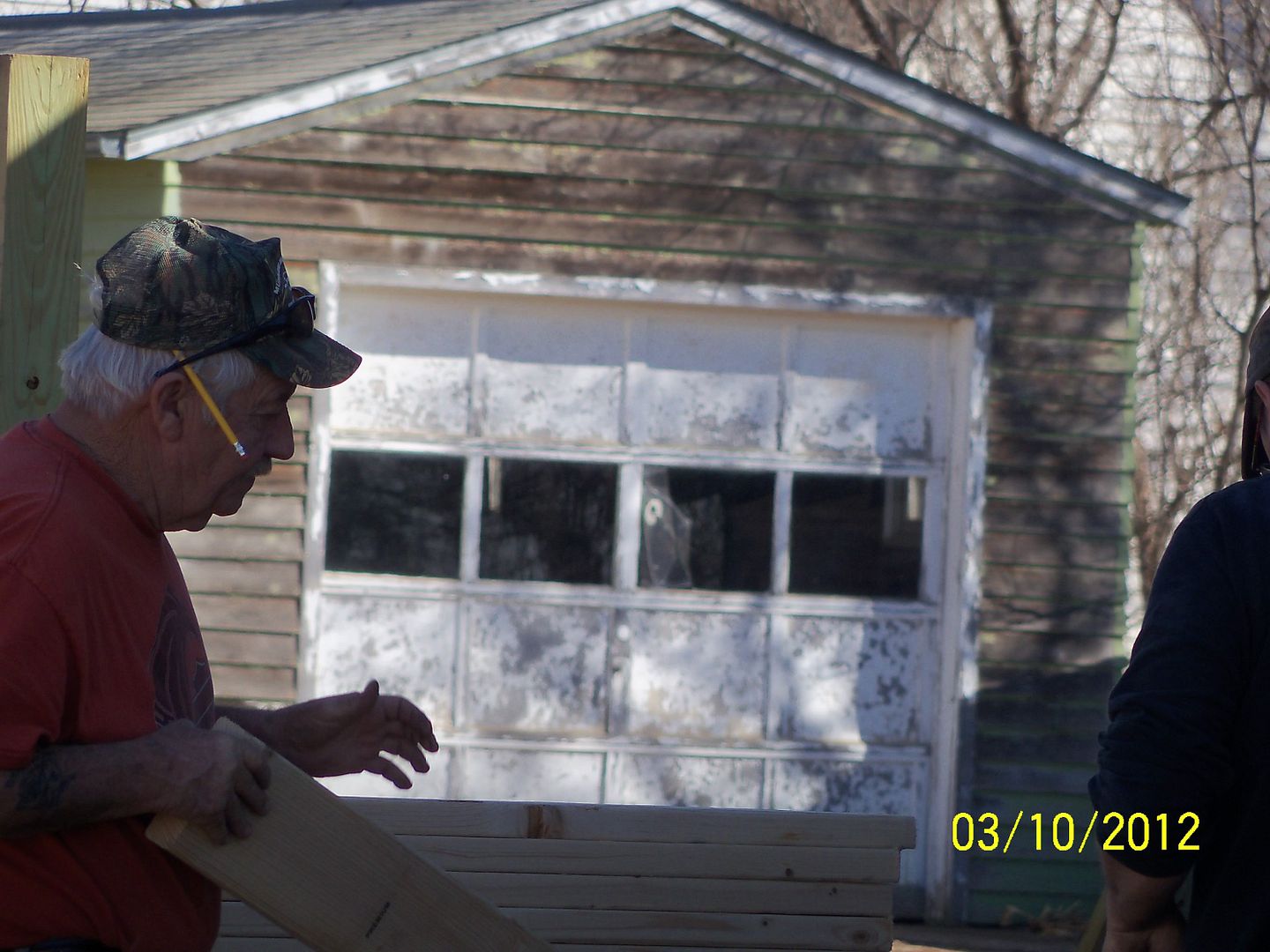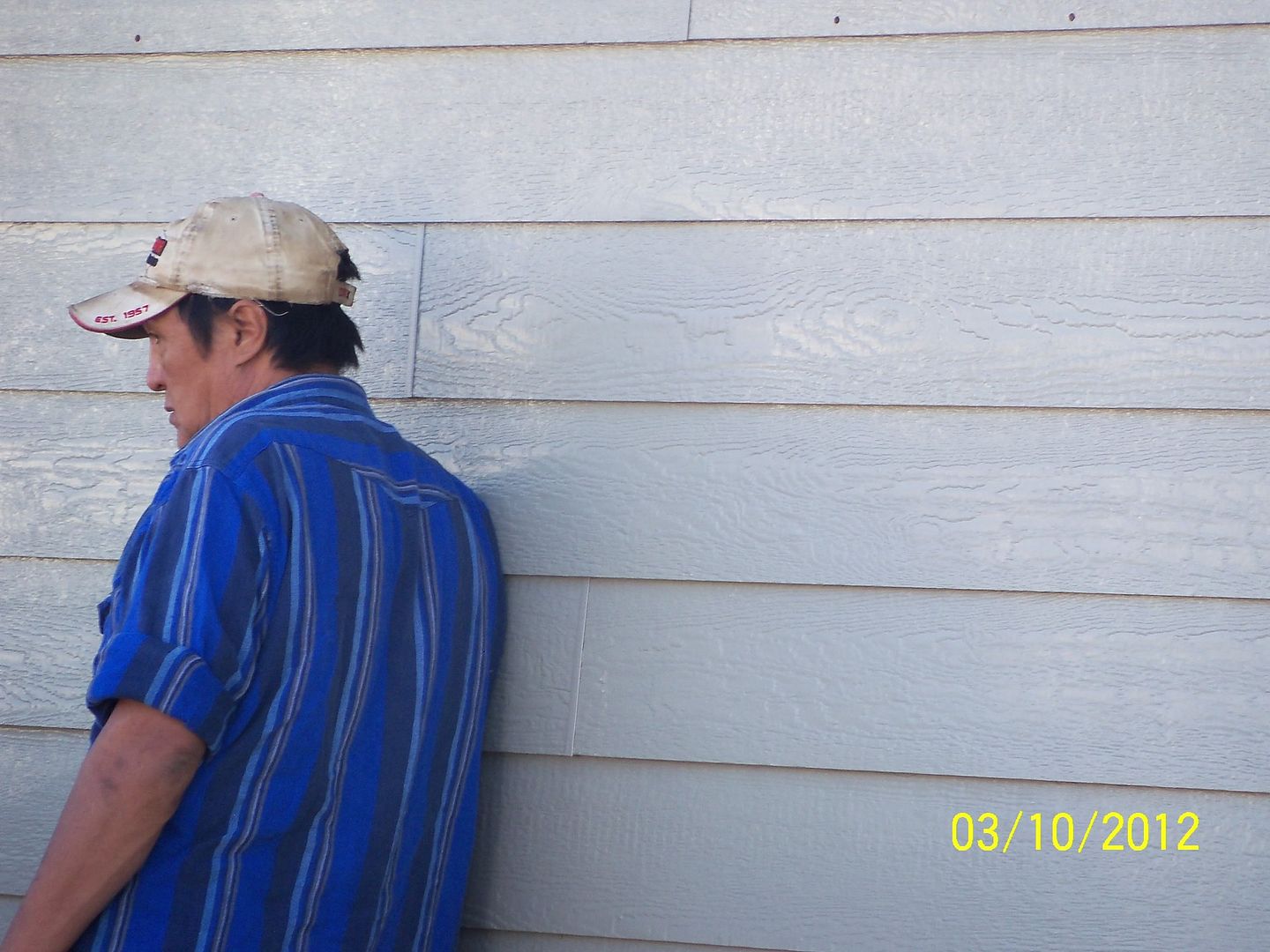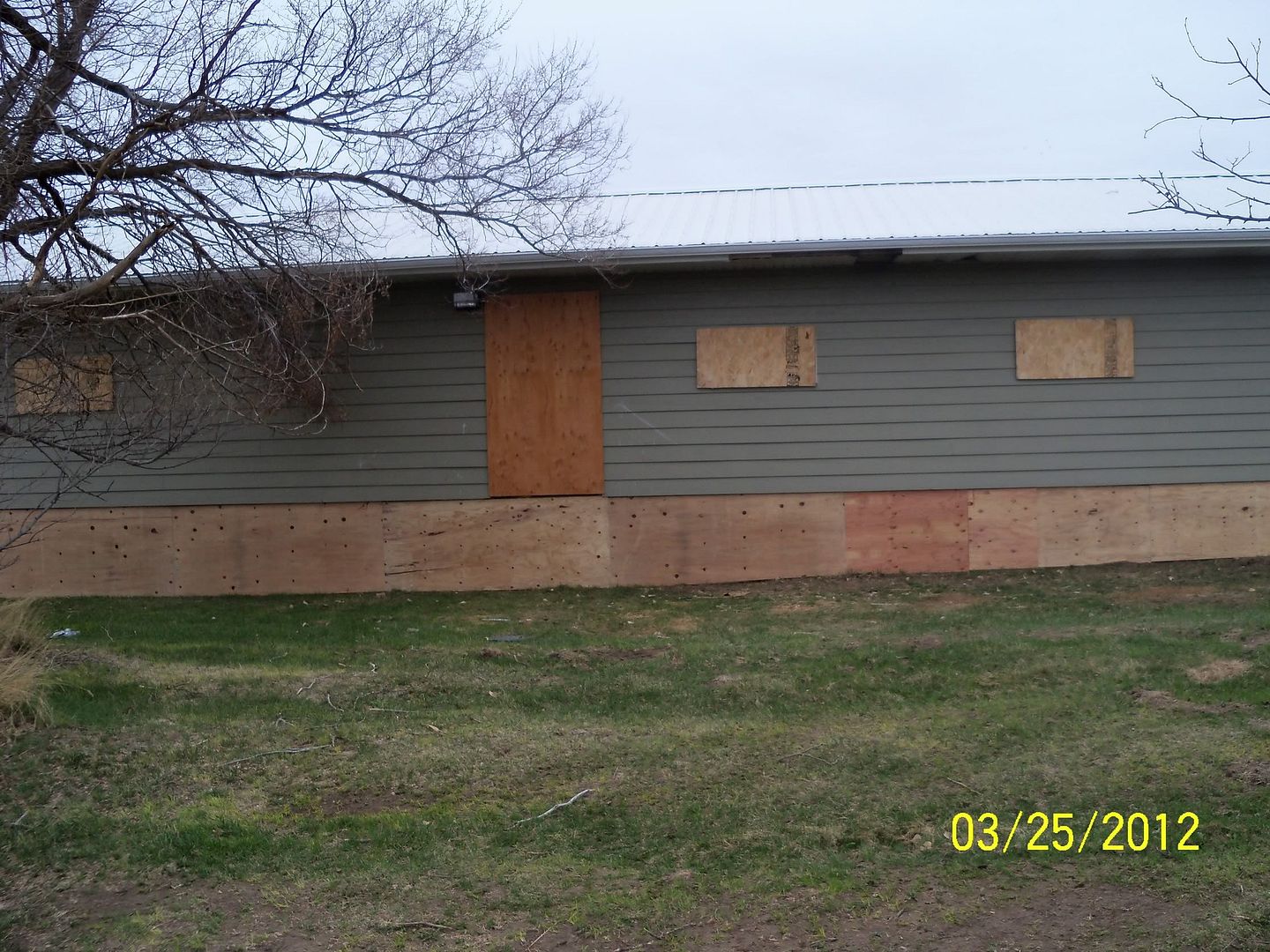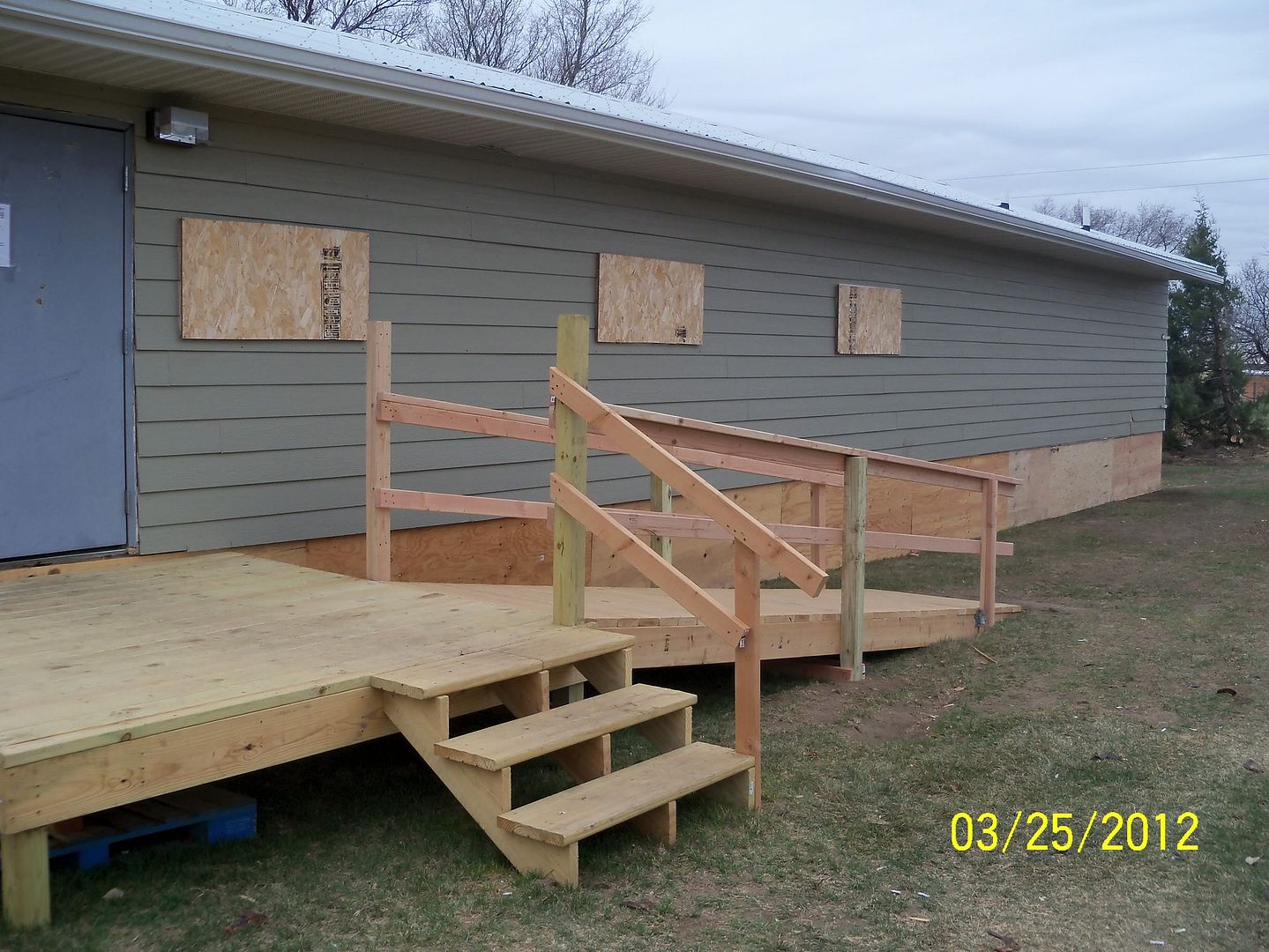 Georgia's brother, Ted, welcoming you all inside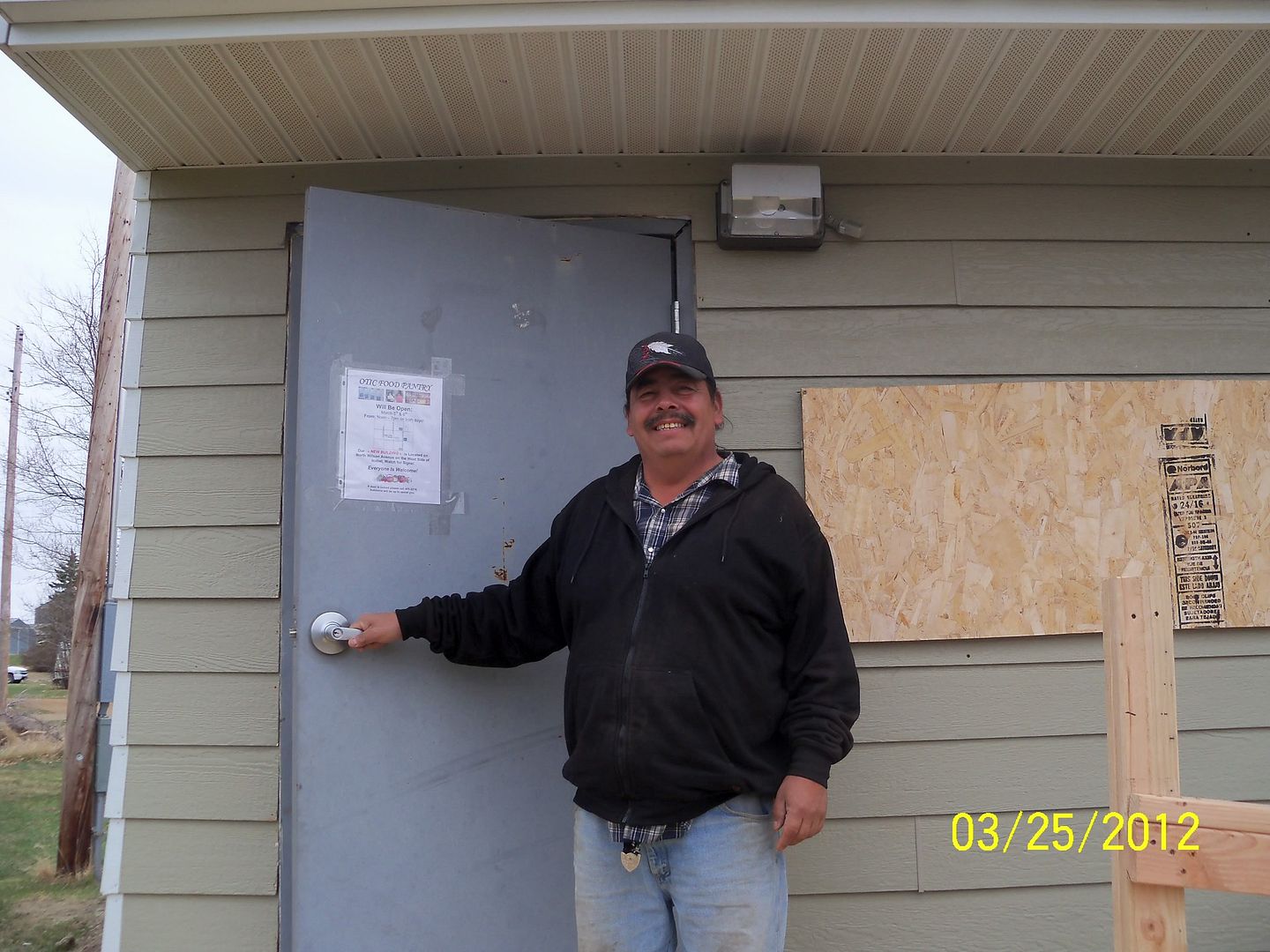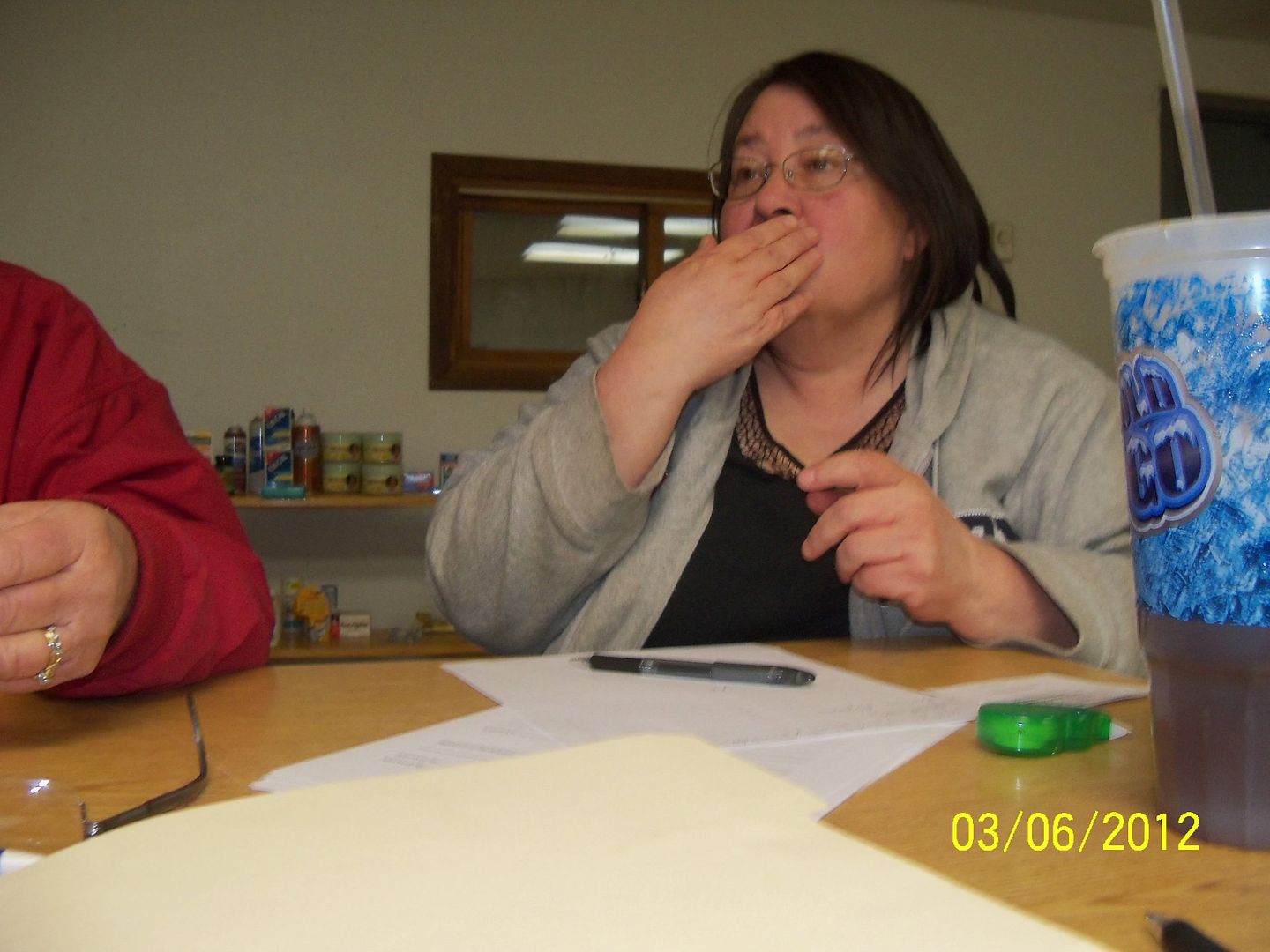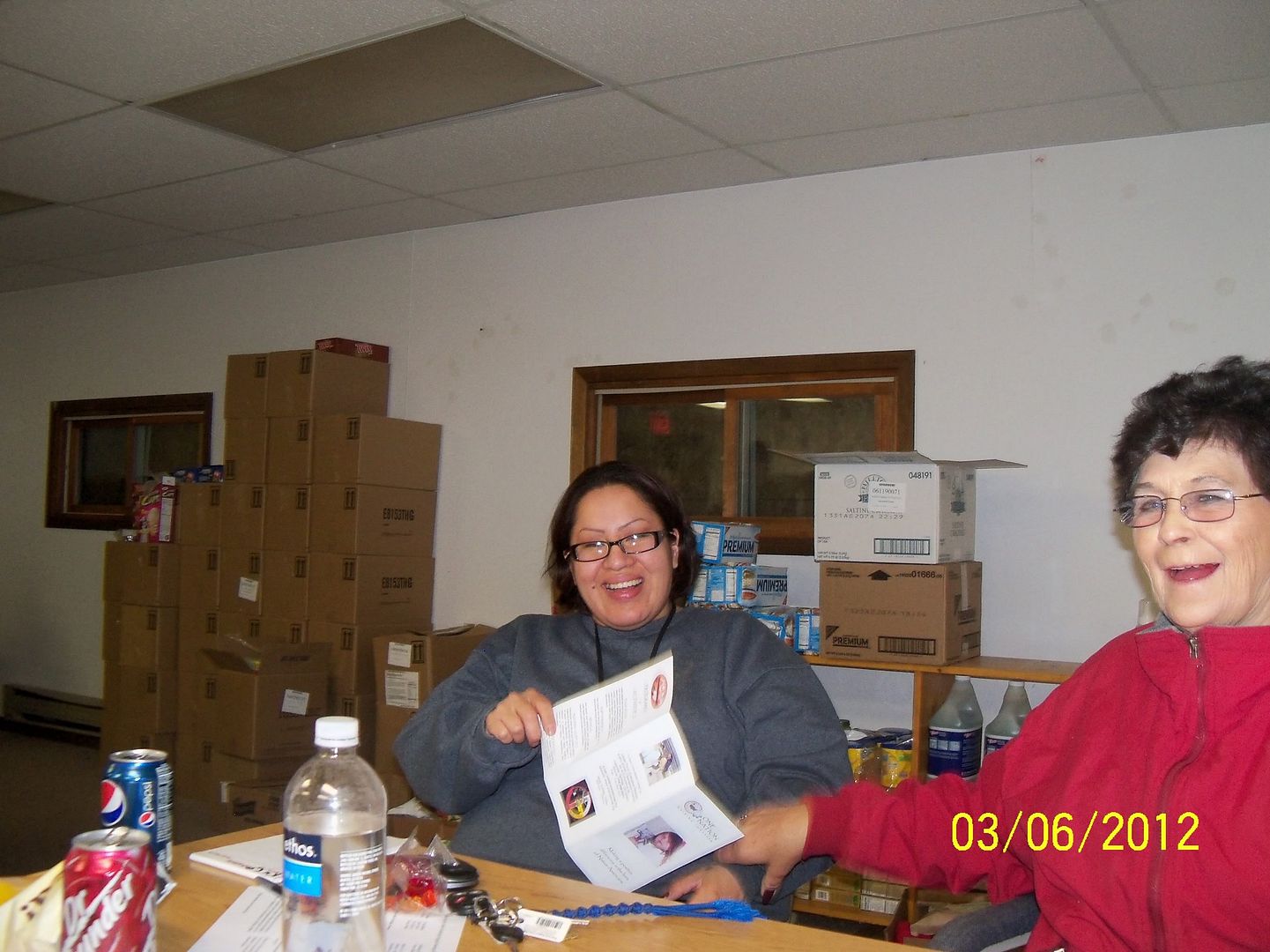 FOLKS, they were able to make a run to the main pantry in Rapid City and pick up more food with the last round of donations. 63 FAMILIES stopped by to pick up some food. yes, 6.3. And the pantry is just in its infancy. That surprised even Georgia, who is now more adamant about the importance of this project. Below is a shot of people looking through the supplies.
This was Georgia's comment to me at the beginning of the month:
I sit and wonder how any body can make it here on the Cheyenne River Reservation with out a job. But there are so many of us that do not have jobs.

We served food pantry on March 6 and 7, 2012 and we served 63 families. Most of the food was gone. See what alot of people do not understand is that we (food pantries) have to buy food from the state food banks. The last bunch we got cost our program $620.00. A shocker but we still have to raise funds for this monthly amount to buy food. So individuals can eat. I feel some times that I am not capable of doing this work any more as I need to be writing things for grants
They're getting there with the small tribal grant, and there are volunteers stepping up to help Georgia with some grant writing.
If you want to send a check, or material donations such as gently used clothing, kitchen items, or art supplies for children's projects, here is the mailing address:
Okiciyap
c/o Georgia Little Shield, Board Chair
PO Box 172
225 W. Utah St
Isabel SD57633
People picking up food at the pantry. Shelving is the next project on the list.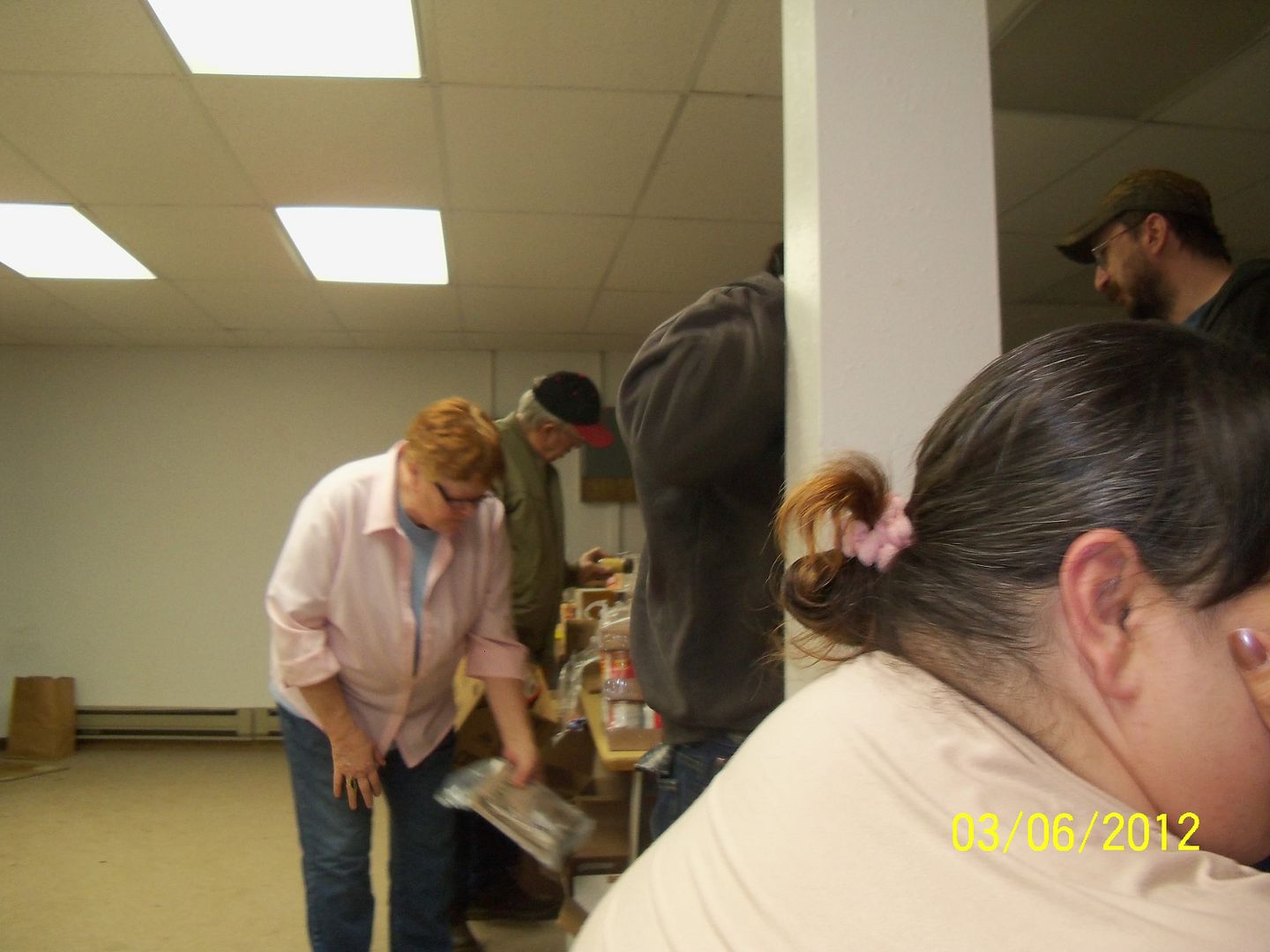 So, for all of you who have donated, thank you so much. The pantry is off the ground now thanks to you. Dozens of families are being helped.
We still need to get to goal though. The tribal grant is small (not sure exactly the size but it's small) and they need enough funds to purchase groceries regularly while they are getting themselves more properly established. They need some help over the last hump.
I have a lot of things going on personally that have not allowed me the time to do a proper follow-up diary until now. Sorry about that. Lets not let Okiciyap's fundraising suffer because life interferes with blogging sometimes!
Peace Out!