The first order of business is a Big Welcome and Thanks for popping into Top Comments tonight to share these great comments, the Picture Quilt and Top Mojo from yesterday.
Top Comments recognizes the previous day's Top Mojo and strives to promote each day's outstanding comments through nominations made by Kossacks like you. Please send comments (before 9:30pm ET) by email to TopComments@gmail.com or by our KosMail message board. Just click on the Spinning Top™ to make a submission. Look for the Spinning Top™ to pop up in diaries posts around Daily Kos.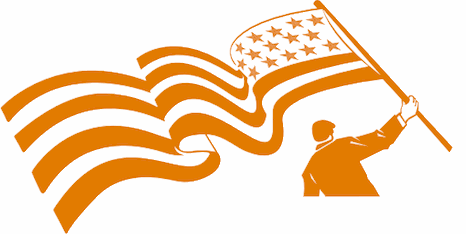 Make sure that you include the direct link to the comment (the URL), which is available by clicking on that comment's date/time. Please let us know your Daily Kos user name if you use email so we can credit you properly. If you send a write-up with the link, we can include that as well. The diarist poster reserves the right to edit all content.
Please come in. You're invited to make yourself at home! Join us beneath the doodle...
With spring in the air, robins and vivid tulips erupt from the cold grasp of winter to remind us of the glorious possibilities of life.

So, to have the ugly shadow of death cross those glories of spring brings a travesty and unfairness that jars our senses.

bobswern posted a diary today entitled Hoodie Politics: Trayvon Martin and Racist Violence in Post-Racial America, Dr. Henry A. Giroux. It is the lead story over at Truth-Out.org.

This is one of the most remarkable diary posts you will ever read on Daily Kos.

The meme of the "Culture of Cruelty" reverberated with me knocked me on my ass as I read it. Dr Giroux nails it... again and again... the cancer of this Culture of Cruelty that is eating our nation.

As the Culture of Cruelty spreads its poison across our nation, its self-perpetuating vileness is a necessity to ensure its noxious spread into all the crevices of our society to weed out "the other." The man-child whose eyes laughed and peered out in inquisitiveness from the hoodie shadows of innocence, but whose rich Louis Vuitton-colored skin was the wrong shade to ensure his freedom to fully associate with life… according to the gospel of the Culture of Cruelty.

"What kind of society creates a George Zimmerman along with a formative culture that elevates vigilantism over justice, emotion over reason, fear over shared responsibilities and violence over compassion?"
Who had the right to judge that a hoodie can't be a thinking cap? Who is the one to say Trayvon Martin wasn't the next Bill Gates or Steve Jobs?

A few paragraphs from Dr Giroux:

The killing of a young African-American boy, Trayvon Martin, by an overzealous white Hispanic security guard who appears to have capitulated to the dominant post-racial presumption that equates the culture of criminality with the culture of blackness… Yet, under the intense spotlight on the personal defects of the two men involved, important issues such as the social and human costs of a corporate-driven gun culture, the privatization of security forces, the price paid by poor minority youth whose every act is criminalized, and the crimes committed through an all-embracing racism are shrouded in darkness, off stage and invisible.
An echo of the conditions that are responsible for Trayvon Martin's senseless killing can be heard in the words of politicians who embrace a culture of cruelty, suggesting that children who have predetermined illnesses not be given access to health care. It is evident in laws that sentence young people to adult prisons; it is clear in economic policies that drain income from working families and their children in order to line the pockets of the extremely and unproductively wealthy and private hedge fund managers. It is also visible in a carceral state that wages war on the poor rather than on poverty, defunds public schools so that they can be privatized, and demonizes young people while teaching them that punishing them is more important than educating them. A culture of compassion has been replaced by a culture of fear that radically forestalls future possibility. The manufactured national hysteria over private security has become a disease, massaged by endless moral panics about poor people, immigrants, minorities and dangerous youth, and all the while making us less safe and ever more vulnerable to violence. A consumer and hyper-militarized society that defines all relationships according to market values and enshrine a "survival-of-the-fittest ethic" leaves behind a string of abandoned visions, dreams, hopes and belief in the future. Symptoms of ethical, political and economic impoverishment are all around us.
Too many young people have not only been expelled from American society, but they are being punished with a kind of mass vengeance that suggests the emergence of a new political and economic culture in which life has become cheap and democratic values extinct… It is symptomatic of the way in which an entire generation of young, poor, minority youth are being punished, excluded, starved and thrown up in the elimination system of a new and violent, self-mutilating social order. It is about the stench and reality of death being promulgated by a society that has become cruel, corporate-owned, politically corrupt and morally bankrupt. Martin's death is symptomatic of a war on young, poor, white and minority youth, the destruction of youthful human minds and bodies, and the slide of a hyper-market-driven country into a moral and political coma which enables it to function without apology, without ethical considerations into a world of power relations, values, and practices that are punishing in their effects and cruel in their conception.
Young people now find themselves in a world in which sociality has been reduced to an economic battle ground over materialistic needs waged by an army of nomadic individuals, just as more and more people find their behavior pathologized, criminalized and subject to state violence. Youth now find themselves in a social order in which bonds of trust have been replaced by bonds of fear.
What the shooting of Trayvon Martin tells us is that too many young people are not only being stripped of their hope and dignity, but also their lives. American society has become what Steve Herbert and Elizabeth Brown refer to as a "political culture of hyper punitiveness," one in which it has become easier and apparently more acceptable to punish children who do not obey, who refuse to be invisible, who question authority - children whose presence reminds us of how far we have moved from the ideals that once allowed Americans to make a claim on democracy.[9] We now live in a bifurcated country of gated communities organized to protect at all costs their isolated privileges and desperately poor no-go zones, also isolated and armed to the teeth.
And, as we walk through the valley and this shadow of this Culture of Cruelty, the only evil we have to fear is our acceptance of our silence in its face.
TOP COMMENTS
April 2, 2012
Thanks to tonight's Top Comments contributors! Let us hear from YOU
when you find that proficient comment.
From EclecticCrafter:
this spot-on comment by blue aardvark from ksh01's diary Anna Brown: Surveilled to Death.
From nominalize:

In Barbara Morrill's diary Paul Ryan claims he 'misspoke' when he called military leaders liars, aconcernedamerican makes a shrewd point that gets under the GOP lie.
From WheninRome:
Speaking of dumb phrases, why "health insurance?" from jm214:

Why do we continue, despite a zillion examples and reasons why treating health care like we treat a cracked windshield or house fire is bullshit, stupid, idiotic, fraudulent, wasteful and all that,

WHY does the great mass consciousness almost always talk about "health insurance?"

Isn't the broke-dick part of the whole thing simply that "insurance companies" are the model? For-profit, maximize-the-loss-ratio, heartless, numbingly bureaucratic, wear-you-down-after-bleeding-you-dry, coverage-denying, bad-faith-R-Us "insurance companies?"

They beat us to death with our own mental handles.

Settle on a new descriptor and hammer on THAT, and stop talking about "insurance" which is much more like pre-paid sickness treatment (within narrowing parameters) than any kind of risk pooling. And certainly only by accident any kind of "health care."

From the diary On "Free Loaders" and Our Healthcare System by Phoebe Loosinhouse.

From bronte17 (tonight's diarist):

jhop7 cuts to the chase of why our government was founded on secular framework... to remove the biases that cloud the judgment of those entrusted with operating our allegedly civil society... from the post Anna Brown: Surveilled to Death by ksh01.
TOP PHOTOS
April 1, 2012
Enjoy jotter's wonderful PictureQuilt™ below. Just click on the picture and it will magically take you to the comment that features that photo. Have fun, Kossacks!


As always to ALL you great kossacks… THANKS FOR READING and for SHARING those comments today!