Action expresses priorities Mahatma Ghandi
The recent assaults by the Republican Party declare their priority to press strongly retrogressive limitations on the rights of women. Daily, our newsfeeds are bombarded by updates concerning new "personhood" bills, or "unborn child homicide" acts being proposed and sometimes passed in nearly every state.
Much, if not all, of the legislation driving this War on Women derives from religion. As a secular nation, laws based on the bronze age religious doctrine and supernatural beliefs drive the USA ever closer to a theocracy and dominionism. The right of every woman to be sovereign over her own body is essential for the freedom, autonomy, and self-determination of all women. Democrats have made their opposition clear in ways varying from official statements to proposing equally sexist and unconstitutional acts in order to expose the absurdity of Republican legislation , and yet the Republican party's war on women is not losing momentum. The immensity of the attacks on women's rights is a growing national concern, and with that concern grows the need to take action.
The Unite Against the War on Women (Unite Women) organization is taking action to express the priority of women's rights. This newly formed, grass roots organization started in Birmingham Michigan on February 12, 2012 and has over 20,000 members stretching their roots into every state. The National Atheist Party and The Unite Women organization share the mission of demanding equal rights, equal opportunities, and equal representation – no matter the sex, age, race, or creed of an individual. The National Atheist Party sees that this is not an issue isolated to women, and the Unite Women organization is open to all genders. Our rights as humans and citizens are at stake and threatened by oppression and the legislation of free will. The Republicans, though largely opposed by their Democratic counterparts and the general public, continue imposing their skewed priorities on Americans as if our angry outcries are unheard.
On April 28th, thousands of women will be marching in states across the country and will Unite Against the War on Women. The National Atheist Party will be supporting the movement started by the Unite Women organization and urging all of their members to join other supporters in the capitol of their state. Actions speak louder than words, so take action against this attack on the rights of Americans with a organized, widespread expression of "Enough is Enough!" Legislators and members of Congress will not be able to ignore our unified voice of Reason.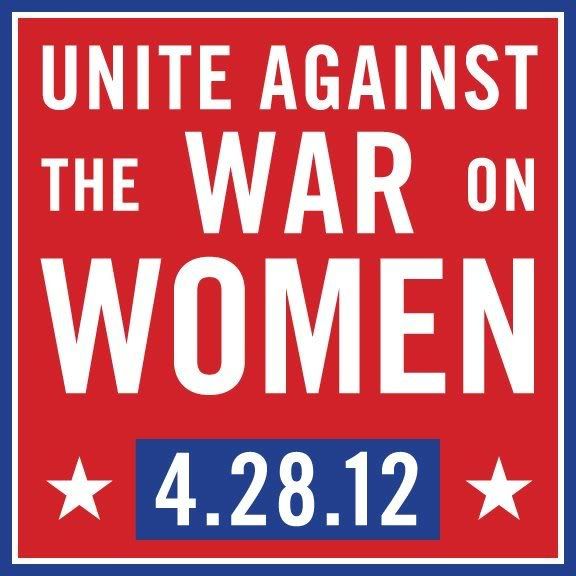 There are multiple ways to become involved and show your support for these organizations. Unite Women, in addition to rallying at capitols, are accepting donations to support this important movement. If you know you are going to be at a rally and want to lend your leadership to the cause, check out volunteer opportunities. This is an ongoing action that requires all of our participation; lend your voice, your time, or donate. The National Atheist Party also seeks to play a large role in fighting for human rights, which is a strong part of secular values. The National Atheist Party is made possible by the hard working volunteers and donations.
Keep updated on the action on Twitter and Facebook.
For more information on how to get involved or for information on the rallies please contact Laura Walker of Unite Women (ljwalker53@live.com) and Kim Rippere, VP of Administration of National Atheist Party (vp.administration@usanap.org)
Catey Condon
PR and Marketing, Press Secretary
National Atheist Party