But First, A Word From Our Sponsor:
Top Comments recognizes the previous day's Top Mojo and strives to promote each day's outstanding comments through nominations made by Kossacks like you. Please send comments (before 9:30pm ET) by email to topcomments@gmail.com or by our KosMail message board. Just click on the Spinning Top™ to make a submission. Look for the Spinning Top™ to pop up in diaries posts around Daily Kos.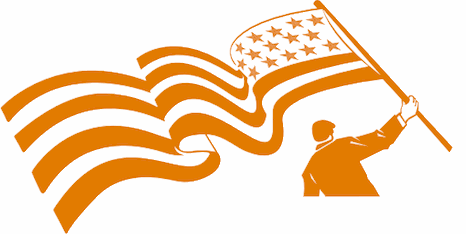 Make sure that you include the direct link to the comment (the URL), which is available by clicking on that comment's date/time. Please let us know your Daily Kos user name if you use email so we can credit you properly. If you send a writeup with the link, we can include that as well. The diarist poster reserves the right to edit all content.
Please come in. You're invited to make yourself at home! Join us beneath the doodle...
Given the diary wars of last week, perhaps related to the Holy Week festivities (odd, how Christmas and Easter bring out this particular Slouching Toward Bethlehem Beast, every time), I must say yesterday threw me for a loop.
MKK comes home from Easter worship - before you ask I knew it would be crowded in such a small congregation as ours and peaced out. Thing is, that was pretty selfish of me and I had this dread that this time I would regret it.
I did. MKK came home with a rather shocking opening line: "Your older son is questioning whether or not he believes in God. I could use a little help here because he is being very rude about it."
Alright, it turns out there are two different wars going on but only the first is presented to me - the existential quandary of a precocious young man, on the precipice of adolescence, for whom the customary explanations are not going to work. After all, he is quite the young scientist. His friends are young scientists, some of whom per my wife are telling Pod #1 (we have two boys, collectively known to Blogworld as The Pods) that his family beliefs are crap, in as many words.
So, I am called on to defend ... something I have at best an ambivalent relationship with.
I don't like proselytizing. I don't like it done to me, having been manipulated and psychologically abused by such persons in my college days. I never had overbearing relatives... at least ones that I could not put at arm's length very quickly and easily. I grew up comfortable going to church on my own recognizance as a child and it was something that came easily - and went by the wayside easily - throughout my life.
Yet I never overlooked my own path in this respect was odd. There are things from my past that I cannot quite write off as coincidences and they are numerous. My reaction to their meaning has been intense skepticism.
The last of these experiences was when I was submerged in a medical coma two years ago. Not just the rather odd "Reverse Rapture" story I diaried about once, but all of it.
For, you see, it was the first time in my life that I knew death was possible, even likely. And Death I saw, in so many, horrible ways. And the wickedness of people, the aggression, the status games, the games in general that people who "have" other people do with people who are "with" other people. An important distinction.
I spent in one segment a trip on a boat down the Ebro River in Spain, a place I have never been, a river that for all I know isn't even navigable. It was all very F. Scott Fitzgerald Meets Ernest Hemingway Meets Jane Austen...come to think of it they were the characters on the boat, engaged in some kind of murderous love triangle... that killed a fourth party who.. heh.. I think he was Rudyard Kipling.
Sheesh. Modern literature is a blood sport. Run. Now. While you can.
OK, let's get back to the main thread here...
All of the above is stage setting so you understand I have come out of the past few years with a very unsettled view of all things metaphysical. In one sense, I just take it for granted that the world has a deeper vista that any of us can see. In another sense, all I have to do is google up CERN and remind myself this is like "Uh, yeah" to the physicists.
And in yet another, I find myself running from the concept of metaphysics, like an online Jonah, hanging out beside his melon in the hot blog-Sun on the outskirts of Great Orange Nineveh.
Because philosophy, and FSM Forbid, RELIGION are dangerous topics!
Leprosy was kinda like that, back in the day.
Anyway, on to how porn saved Christianity.
After all, that's why you're still reading, right?
So, I buy time. Tell Mary I need to get cleaned up before we go to visit my cousin for Easter dinner (that's dinner Sunday Southern Time - late lunch, basically).
So there I am, hot water pouring, hands up on the metal bracing of the shower, looking up going silently "What in the world am I going to tell him?"
Because half of me is thinking, maybe cut him loose. Tell him rock on, go do his thing.
Then I recall, well, there is that minor detail this would go 100% against the express wishes of my wife (who specifically asked for help) and that would all told be a really bad move.
So what to say?
We have a lot of religious books hanging about. Most of mine are samplings from the other major faiths of the planet. One of those books is The Koran.
Sura 19 of the Koran is called, alternately, the Book of Mary. Early on is the announcement of the virgin birth of Jesus.
Now, Muslims differ on many points with Christians - one of them being the divinity of Jesus, the other being that he was actually put to death (which would obviate the need for resurrection).
But I always found it interesting that the Nativity is part of the holy teachings of a faith that was for many centuries the single greatest threat the Christians ever faced and, had the dice rolled the other way just one or two times, we would be blogging in Arabic, the cursor would advance from right to left and we would end comments not with smilicons but with the word Inshallah.
I decided to tell Pod #1 about this story - that what many Christians consider the mortal enemies of their faith (a feeling widely held in common by the Dar-I-Islam) - people who have zero reason to find common cause with Christians - still found it in themselves to place these words in their teachings and not leave them out, no, not one word.
Also, that nowhere in any modern religion but Christianity, and only Christianity as practiced in America, is the pursuit of scientific knowledge and the secular well-being of all despised.
Only here. Only in America. And only by some.
I went on to say that religions change with the times - they must, to accommodate actual everyday living. Some religions can't do this and die off. Others reform as they must.
I add that I fear that Christianity in America was coming to a dire crisis of its own making because it had been largely captured by selfish evil fools who tried to make all of its stories their own and no one else's. People who wanted to make the GOP Elephant their God, and Money their Holy Spirit and ... Rush Limbaugh (or that idiot Glenn Beck) their prophet.
I advised that it would be sad to lose... faith in good things, whatever they are (for maybe we in Christianity don't quite have it all locked down because 1000 years from now what passes for Christian will be as different as we are from people in the year 1012 AD).
I asked have some respect not for faith so much as being wrong, for even in secular terms we have so much about the universe we do not understand yet.
I mentioned that 20 years ago I thought that we as a civilization had the basics of the cosmos pretty much worked out. Oops. Here it is 20 years later and we have quantum entanglement, Casimir effects a-go-go, a much expanded understanding of what solar systemS look like ( answer: not necessarily like our own) which both titillate and discourage. We are are still 20 years away from fusion power. On the other hand we have the ability to form physical barriers out of plasma, to print machines out of machines and we are close to a reliable means of recording our mnemonic patterns.
So we don't know so much even in purely secular terms.
As for higher powers, I relented. I don't know how much we have it right. But life is short and there are purposes served by reverence for the greater world - and the deep vistas of the cosmos we cannot see yet without instrumentation and, yes, introspection.
None of this ultimately sold my son.
Oddly, what did was an offhand line I made just a while ago.
MKK wants to start doing some verse readings as a family. I admit being askance of this but everyone, including my skeptical son, is onboard.
I asked what will we start with? Because we should start wth the Bible Porn.
Everyone stares at me.
"You know... like how Abraham lay down with Sarai's handmad, Haggai, and he KNEW her!"
To which everyone breaks out laughing.
Except for MKK who smiles primly and says, no, we will not be starting with the Bible Porn.
Oddly enough, it was enough to recapture the fascination of my pre-adolescent skeptic.
Gee, what's up with that? :)
TOP PHOTOS
April 8, 2012
Enjoy jotter's wonderful PictureQuilt™ below. Just click on the picture and it will magically take you to the comment that features that photo. Have fun, Kossacks!
html>