Yesterday saw this year's induction ceremonies into the Rock & Roll Hall of Fame in Cleveland - a look at how the Hall came to Cleveland follows after the jump .....
But first: Top Comments appears nightly, as a round-up of the best comments on Daily Kos. Surely you come across comments daily that are perceptive, apropos and .. well, perhaps even humorous. But they are more meaningful if they're well-known ... which is where you come in (especially in diaries/stories receiving little attention).

Send your nominations to TopComments at gmail dot com by 9:30 PM Eastern Time nightly, or by our KosMail message board. Please indicate (a) why you liked the comment, and (b) your Dkos user name (to properly credit you) as well as a link to the comment itself.
This year's inductees into the Rock & Roll
Hall of Fame
are a wide assortment of performers. But even though the induction ceremony has normally been held in New York, yesterday the ceremonies took place in Cleveland, Ohio - where the actual Hall is located. The location comes as a surprise to most people, and so tonight's edition will look at the reasons why it came into being in that city.
Other cities sought the honor of hosting it in the mid-1980's, when the board that founded the Hall was to decide on a location - including New York, New Orleans, Memphis and Chicago - and arguably those cities had stronger claims to being the birthplace of the music that became rock and roll.
But as one DJ noted, "If it's in New York, it's just another building - if you put it in Cleveland, it's going to be the centerpiece." And after many years of Cleveland being looked down upon (for such things as the Cuyahoga River going on fire) this building was seen as a travel destination for the city, and so its civic leaders got behind the project.
The city's mayor at the time was future GOP senator George Voinovich who said, "I spent more time on the Rock Hall than on any other project in my entire political career". Civic leaders in Cleveland pledged more $65 million in public money to fund the construction, which impressed the board members with the way that the city went after the honor - and board member (and New York DJ) Norm N. Nite also plugged the city, having spent a good deal of his early career there. When it was awarded the Hall, the city hired no less than the renowned architect I.M. Pei to design it.
In a way, it's like the sports commentator declaring that one team "wanted it" more than the other, and put its money where its mouth was. But there are some other reasons (both historical and ongoing) that made Cleveland - upon closer inspection - a sound choice.
First of all - while he did not invent the term 'rock 'n roll', contrary to some sources - it was while working as a Cleveland-based DJ that Alan Freed fastened it permanently to the music many of us came to love. Leo Mintz, the owner of a music store on the fringes of Cleveland's black community, convinced Freed in 1951 to start playing what were then known as 'race records' - which brought the sound to a young, white audience.
Next, the two men helped organize - sixty years ago last month - what most historians agree was the world's first rock concert - called the Moondog Coronation Ball with black and white performers and attendees - at the now defunct Cleveland Arena (where a Red Cross office stands where it used to). Many more tickets were printed than the 10,000 capacity, and Freed narrowly escaped arrest. But as he was said to have exclaimed upon being arrested at a later riotous concert, "You can stop me - but you can't stop rock 'n roll!" ... and all subsequent concerts and festivals have this as its antecedent.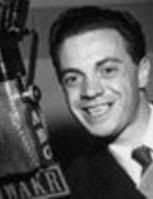 While she was hired (three days after that 1952 concert) at the Cleveland Plain Dealer newspaper, it was to write a society column. But in time, Jane Scott became the world's first full-time rock music critic at a daily newspaper. Now, that was one thing in the sixties - but she became friends with just about every rock band that passed through northeastern Ohio until she retired in 2002 as a rock critic .... just weeks short of her 83rd birthday. And tributes from around the music world (from Glenn Frey to Lou Reed) came in when Jane Scott died on Independence Day last year at age 92.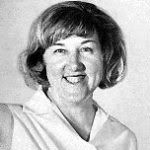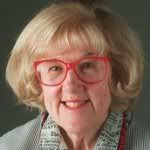 And finally, though I cannot locate an in-depth discussion of it on-line: beginning in the 1970's, more records under the 'rock' category were sold in the greater Cleveland area per capita than any other such region in the USA.
In large measure because of that, Cleveland was considered a good test market by the music industry - the "Will it play in Peoria?" equivalent in rock and roll. And many musicians have cited Cleveland as having a demanding - yet fair - attitude towards new bands.

"When we came here," Bruce Springsteen said, "we got some respect."

Huey Lewis, leaving Blossom Music Center in a band bus, mentioned that rock's heart was in Cleveland. Someone said that sounded like a song, inspiration enough for Lewis to write "The Heart of Rock 'n' Roll," with its nod to Cleveland.
This is particularly true of bands from the industrial north of England, to whom this city is reminiscent of cities such as Sheffield. Brian May of Queen knew Cleveland as "a regular port-of-call for us. It was well-known as one of the rock capitals of the world, and we felt at home there."
Someone who went a step further was the English musician Ian Hunter of Mott the Hoople, who wrote a song whose inspiration "goes back to the old days when people used to make fun of Cleveland. Cleveland was 'uncool' and LA and NYC were 'cool'. I didn't see it that way. Lotta heart in Cleveland".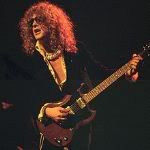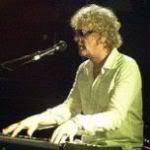 The song he wrote was noted in the title of Top Comments for this evening, Cleveland Rocks - which a cover version of was used in the theme to the Drew Carey show. And below you can listen to it.

All this energy calling me
back where it comes from
It's such a crude attitude
it's back where it belongs

Momma knows but she don't care
she's got her worries too
Seven kids and a phony affair
and the rent is due

I got some records from World War II
I play 'em just like me grand-dad do
He was a rocker and I am, too

Cleveland rocks, Cleveland rocks
Cleveland rocks, Cleveland rocks
Now, on to Top Comments:
-------------------------------------
From indres:
In the front-page story describing how the Tennessee Legislature fears that holding hands and kissing could be considered ... ummm .... gateways to sex: Quackerz explains how voting for a Republican these days is merely electing a proxy for an outside interest group.
From
brillig
:
So Ann Romney is all about respecting the choices women make, eh? Addison wonders if Romney's going to have to flip flop (well, more than usual), and milton333 talks about the choices she didn't get to make.
And from
Ed Tracey
, your faithful correspondent this evening ........
In the diary by Seneca Doane about his dismay to learn of the second National Review essayist to be fired in a week for racism - because he was a colleague years ago - both Lorikeet as well as pico add their reflections from academia.
Next: yesterday's Top Photos (as compiled by Jotter each day) - click on the photo to see the story behind it.
And lastly: yesterday's Top Mojo - mega-mojo to the intrepid mik ...... who rescued this feature from oblivion:

1) Was it in a white bronco? by LordMike — 136
2) I had heard that there are 70 members of the KKK by Bloke — 129
3) They really are all on our side by deminva — 129
4) Beneath vile by blue aardvark — 125
5) Now, if only one of them lived in my district.. nt by SpecialKinFlag — 109
6) West for VP! by DowneastDem — 101
7) I really wish we'd stop allowing the equation of by second gen — 87
8) Holder and the Foreign Corrupt Practices Act can't by confitesprit — 86
9) Better you than me by MoDem — 86
10) Playing Wack-A-Mole by xgy2 — 86
11) I love you too, Michele! by hazzcon — 83
12) One of my all-time favorites was when he by blueyescryinintherain — 82
13) Republicans in Michigan aren't even trying... by LiberalCanuck — 76
14) Barney is beyond awesome. I respect that guy so by confitesprit — 76
15) OKay this is funny by idbecrazyif — 75
16) Oh, he didn't say anything he shouldn't have said. by plumbobb — 73
17) And he'll help them with minority voters, just by lineatus — 71
18) And Zimmerman has fled the state. Looks bad! /nt by polecat — 71
19) Yeah, but not totally unexpected by Herodotus Prime — 68
20) If true, Sanford Police not only by Publius2008 — 67
21) Thank You by michelewln — 67
22) There are so many that fit that bill, scarily... by Mets102 — 67
23) I did too. My 14 year old son died from by hyper — 65
24) Fuck the OPD by AoT — 65
25) I think it's a public by JosephK74 — 62
26) I have paid for it. It's called taxes. n/t by commonmass — 60
27) I wonder if he knows how well that worked out... by David Kroning II — 60
28) She jumped this high when I reached for the by LaFeminista — 59
29) Glad you linked to the original Mike Giglio piece by Brit — 58
30) Nah, they didn't find anyone. They're publicly by second gen — 57
31) I, for one, pity them by blue aardvark — 57