But First, A Word From Our Sponsor:
Top Comments recognizes the previous day's Top Mojo and strives to promote each day's outstanding comments through nominations made by Kossacks like you. Please send comments (before 9:30pm ET) by email to topcomments@gmail.com or by our KosMail message board. Just click on the Spinning Top™ to make a submission. Look for the Spinning Top™ to pop up in diaries posts around Daily Kos.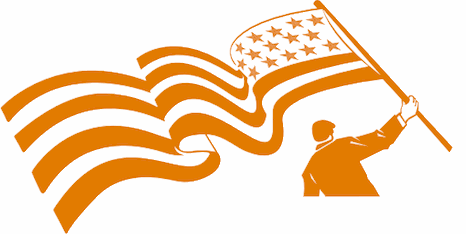 Make sure that you include the direct link to the comment (the URL), which is available by clicking on that comment's date/time. Please let us know your Daily Kos user name if you use email so we can credit you properly. If you send a writeup with the link, we can include that as well. The diarist reserves the right to edit all content.
Please come in. You're invited to make yourself at home! Join us beneath the doodle...
The advice referred to in the diary's title is advice highlighted by Randy Pausch, the Carnegie Mellon professor who gave the famous "Last Lecture," memorialized on YouTube and in his fine book of the same name.
Near the end of his lecture he spoke about advice he heard from his friend, Syl. Here is what he said:

Syl gave the best advice pound-for-pound I have ever heard. And I think all young ladies should hear this. Syl said, it took me a long time but I've finally figured it out. When it comes to men that are romantically interested in you, it's really simple. Just ignore everything they say and only pay attention to what they do. It's that simple. It's that easy.
(From
here
.)
We often read reports about politicians saying this or that ... They're always 'talking' about something or other. Issues, people, credit, blame, threats, possibilities, hopes. Even the best don't always talk positively.
But politics in the 21st Century United States isn't just a contact sport, it's downright vitriolic. The tone of political discourse has never been nastier, it has never been less respectful, it has never been less cooperative. There has never been a time when there were fewer shared goals and objectives, But neither has there ever been a time when the contrast between the political parties is greater, or clearer.
One of the best descriptions of the contrast was given by fictional president, Andrew Shepherd, in the movie, The American President. His words:

We have serious problems to solve, and we need serious people to solve them. And whatever your particular problem is, I promise you, Bob Rumson (Republican presidential candidate in the movie) is not the least bit interested in solving it. He is interested in two things and two things only: making you afraid of it and telling you who's to blame for it. That, ladies and gentlemen, is how you win elections.
(Quote from
here
.)
That clip is one of my favorite passages in cinema. I don't know why Democratic politicians don't use its power in their speeches. President Shepherd highlighted the real problem with conservative politics. There is no serious problem they wish to solve. It's all gay marriage and abortion and illegal immigration and the right to have guns and to shoot people with them at will. 

Hunger, which directly affects tens of millions, health care, which directly affects tens of millions, public education, in which all of us should be deeply invested, equality, which affects every one of us, fairness, which affects every one of us - those hold no interest for them, not because they're unimportant, but because they offer no prospects of electoral advantage. They don't want to solve ANY real problems. Worst of all, they can't afford for Democrats to ever solve problems, either, or their primary thesis, which is that government is the problem, not the solution, is undermined. That's why the party offers candidates like Jim DeMint of South Carolina for exceptionally high ranking positions. You can't find a person LESS competent than DeMint. That's why he's working in politics instead of making a fortune in business. What business would want him? He doesn't even want to solve problems important to many Republicans, things like deepening the Charleston harbor for shipping traffic. (I'm not posting links because Google delivers too many. He claims that his is a philosophical objection to political 'earmarks,' but his real objection is to government solving ANY problem. If government doesn't work, opportunity for incompetents like him to find work in government increases.)
The amazing thing is, Randy Pausch's friend, Syl, gave the clearest answer imaginable, applying it initially to the issue of romantically interested men. But it works even better for politicians. Ignore everything they say and pay attention only to what they do.
Do they solve problems? Okay! It's a reasonable starting point in evaluating the politician! Do they just run their mouths? Do they conjure up endless series of boogymen to scare the public with? Do they create problems where none existed before? Do they work to sell voters on social issues that don't really affect anybody?
Seriously, American voters. Ignore everything they say, and look only at what they do. There are almost no Republican politicians nationally or in any US state who want to tackle real problems faced by real people. If they don't DO things to address problems, deny them your vote. Vote instead for people who do things to make our country better, safer and more functional.
And in your own personal life, make sure your actions dovetail with your words. If you say you will do something, do it. If you don't intend to do something, don't say you will. Credibility may not seem to be a problem for some conservative politicians, but it should be, and Democrats should always shine a spotlight on glaring inconsistency between word and deed, and on people who simply don't want to help with ANY problem, except seeing to their own re-election in perpetuity.

(That shirt is one of the offerings from snorgtees.)
Thanks for reading! On to comments! (Special thanks to Steveningen for assembling and formatting comments and all the TC regular features, tonight! Please tip him accordingly, as I shall!)
TOP COMMENTS
April 14, 2011
Thanks to tonight's Top Comments contributors! Let us hear from YOU
when you find that proficient comment.
From NWTerriD:

rogerdaddy used the context of Kaili Joy Gray's front-page post about the right's War on Women to offer us a short but insightful lesson on world history:
From BeninSC:

Minerva has a substantive comment on the challenge facing Democrats in dealing with the Scott Walkers of the world.

JamesGG writes a detailed comment about the underhandedness used in attacks on public education.

This comment from JanF is a tip jar from Thursday, but, since it is a tip jar, it is still recommendable! And it really had me laughing! May you enjoy it as well!
From Angie in WA State

In this (one in a series of smack-downs on the Republican "War on Women") diary by Kaili Joy Grey

Because: Has anyone ever written such a good pun on What the Republicans are Really All About?

Pull yourself up by your Stock Portfolio

Like all real hardworking Americans do.
ontheleftcoast gives the endcap on a very funny thread by quiet in NC in a refreshingly snarky (but full of actual Facts) diary about President and Michelle Obama's charitable donations in 2011...
Hats off to Joan for dropping the funniest note about the Pootie and Woozle Housekeeping Staff she maintains, in this week's edition of claude's long running series Saturday Morning Home Repair (where I've found the low cost answers to what could have been money-pit repairs in the past).
TOP PHOTOS
April 13, 2011
Enjoy jotter's wonderful PictureQuilt™ below. Just click on the picture and it will magically take you to the comment that features that photo. Have fun, Kossacks!