But First, A Word From Our Sponsor:
Top Comments recognizes the previous day's Top Mojo and strives to promote each day's outstanding comments through nominations made by Kossacks like you. Please send comments (before 9:30pm ET) by email to topcomments@gmail.com or by our KosMail message board. Just click on the Spinning Top™ to make a submission. Look for the Spinning Top™ to pop up in diaries posts around Daily Kos.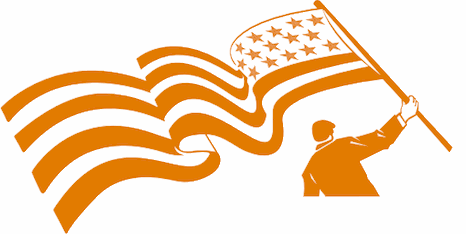 Make sure that you include the direct link to the comment (the URL), which is available by clicking on that comment's date/time. Please let us know your Daily Kos user name if you use email so we can credit you properly. If you send a writeup with the link, we can include that as well. The diarist poster reserves the right to edit all content.
Please come in. You're invited to make yourself at home! Join us beneath the doodle...
We bought our 1939 house in the spring of 2004 as a fixer-upper. It's still a work in progress but we have turned an ugly duckling into a home we're proud of. We have done much of the work ourselves. Not all of the projects have been what one would consider a good time. One of the exceptions was building our paver stone patio. Although it was hard work it remains one of the most satisfying projects we've tackled.
To put it bluntly, our backyard was frickin' ugly. Sometime in the 50s a previous owner decided to turn it into a parking lot.
Once we were finally given the keys our very first project was to renovate the back yard. We hired a contractor to rip out the concrete and the cobbled together bits of awning that gave our property all of the charm of an abandoned auto repair shop. With a clean slate we were ready to get creative. We conditioned the soil and put in sod, beds, shrubs and trees. It was starting to take shape.
It was time to build the patio we had always wanted.
We decided to go with pavers. They were relatively inexpensive, flexible for design, and easy to install. We bought a presized circle patio kit from a local stone business. Because we wanted it a bit bigger, we bought two additional pallets of different colored pavers with some larger pavers to give a distinct border to the final design.
The hardest part of the project was digging the 8 inch hole required. That smiling picture above is a lie. By the end of that day of digging I was filthy, sore and in violent need of a beer.
The rest of the job became a lot easier. Our next step was to lay some landscaping fabric down and fill the bottom of the hole with 4 inches of AB road base stone. After laying the road base you will need to use a vibrating plate compressor to compress and level the stone. You will want to dig a deeper hole and use more of this product if you live in an area with prolonged freezes. This is an important step because it stabilizes the pavers and keeps them from shifting over time.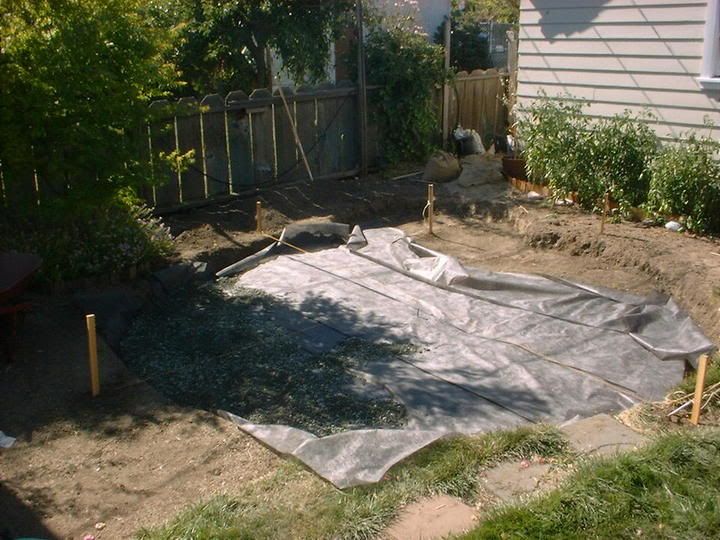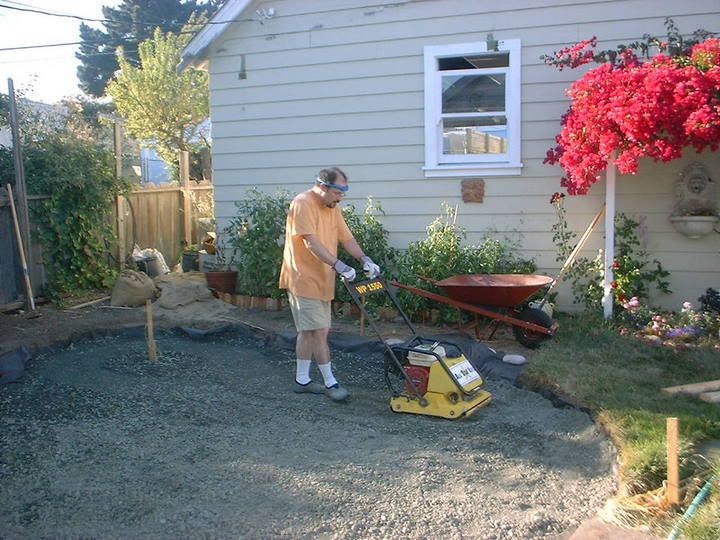 Brian and the vibrating plate compressor
After this is complete you will want to lay a 2 inch layer of sand over the road bed and compress with the jolly vibrator once again.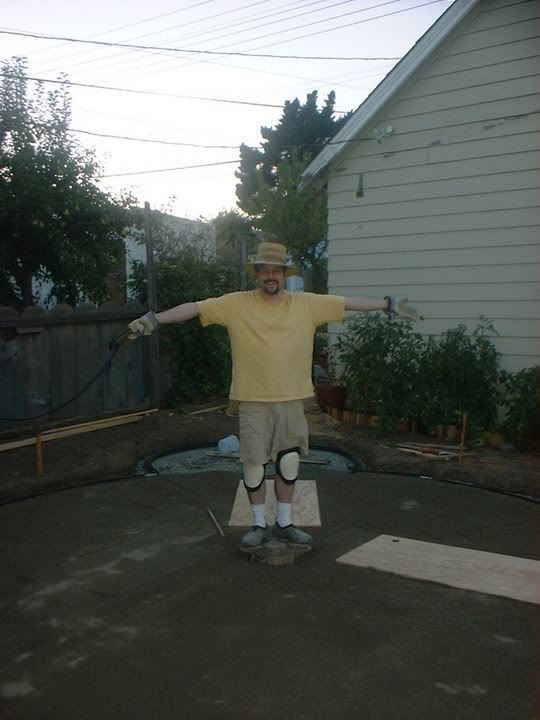 Now it's time to lay the pavers. This is the fun part. Begin in the center and work outwards. This part allows for a lot of creativity. Our design was a circle but we included another small circle that overlapped. We call it the nubbin and use it for a fire pit area.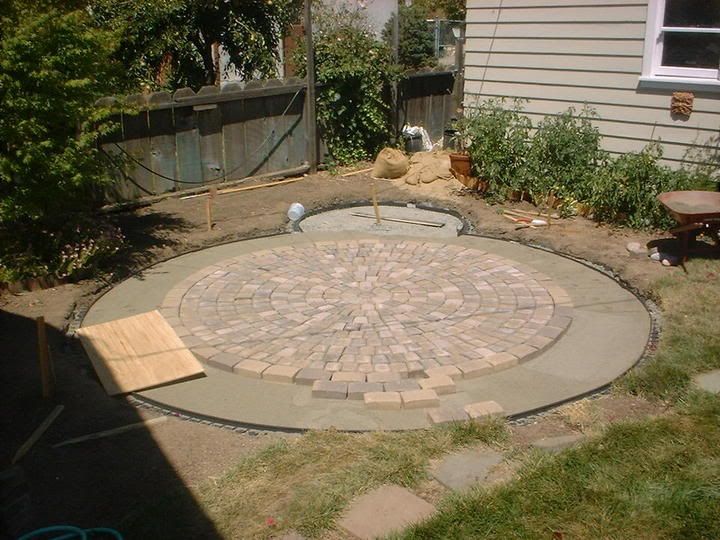 The final step was to cover the patio in sand and sweep as much of it in between the pavers as possible. Using that vibrator again give a go over the pavers, cover with more sand and repeat. And voila...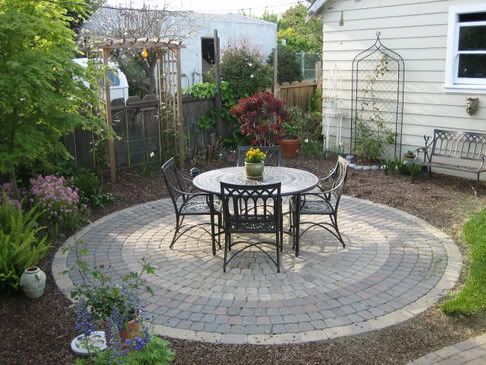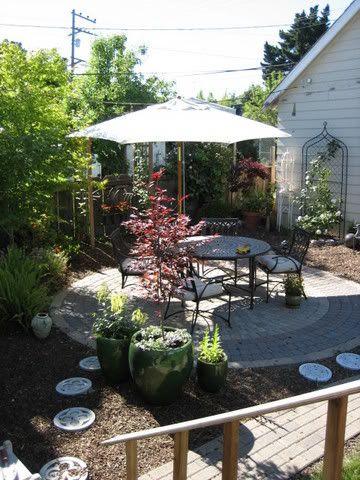 ...you have successfully done the job. For a couple of weekends of labor and about $1,600 we now have a place where we just love to chill with friends and drink some good California wine. Or a cold beer.

Your diarist chillaxing on his bad ass patio.

Now onward and upward to Top Comments. Enjoy!
TOP COMMENTS
April 15, 2012
Thanks to tonight's Top Comments contributors! Let us hear from YOU
when you find that proficient comment.
An anonymous submission:
In LaFeminista's diaryThe DNC Decides to Run Away (Yet Again) SixSixSix gave us this thoughtful comment.
From lineatus:
Usually, I send you humorous comments. Two thoughtful comments this time from my Dawn Chorus diary remembering Julie Waters/juliewolf. She'd been a regular almost since the start of the series, and her loss was keenly felt. There are many beautiful comments in the diary, but I wanted to share two that go beyond memories of Julie and get to some bigger truths:

Kestrel's message, which ends with an interesting perspective on moving on... something that's particularly applicable to our online lives and friends.

Barbwires' reminder of what we all do for each other by being part of this community.
TOP PHOTOS
April 14, 2012
Enjoy jotter's wonderful PictureQuilt™ below. Just click on the picture and it will magically take you to the comment that features that photo. Have fun, Kossacks!