This is addressed to the folks who make the real decisions about what goes on with the front page here at DailyKos.com. Folks, you all know what the general outcome is of negative election campaigns full of attack advertising. I studied this when aspiring to a doctoral degree in Communication. The advertising tends to turn people off to the political process. You know this, right? (Okay, so not all the studies show this. See the comments below. Let me put it this way: you might be engaging the voters somehow, but are you spreading any intelligence around?)
Now I know that the front-page writers don't all have power over what goes up on the front page here at Kos. So it's not those people I'm addressing, but rather the folks with the REAL power here, the ones who make the decisions as to what goes up. Anyhoo, recently Matt Stoller put up a piece on Naked Capitalism titled Does The 2012 Presidential Election Matter? Here is Stoller's concluding argument:

Until ... someone or something forces a real debate that reconnects substance and politics, our American decline will continue. Until then, the debates in DC will happen behind closed doors among powerful interests, and the public will only witness a fierce kabuki performance over Hilary Rosen's tweets.
I concur, and wonder out loud why the people in charge here at Kos have decided that this Kabuki performance is far and away the best use of our time as readers of DailyKos.com. And as for Stoller's question, does the election matter, I have to say this: if the front pagers keep up the "all Romney, all the time" coverage until November, the answer is going to be "no."
Toward that end, I've made a list here of nine things the fromt page could host, here, instead of discussions about Mitt Romney:
1) Writing about gardens. They're the perfect places to organize toward a better world, and they go much of the way toward providing an antidote to what is most obnoxious about cities: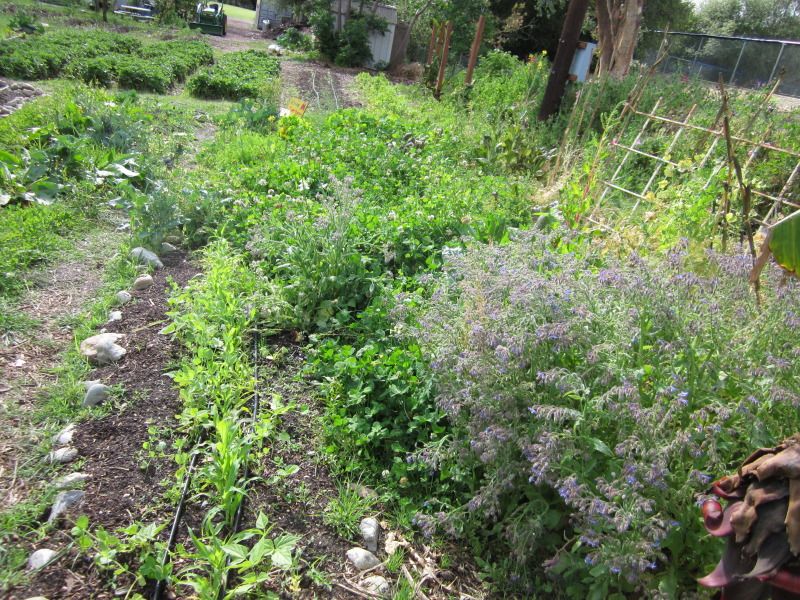 2) Discussions of how to get new people involved. Americans are pissed-off about politics and don't know what to do. Don't you want to change that?
3) Discussions of new and creative ways of getting involved in activism to mitigate global warming. It's hard for me to believe that 350.org has exhausted all of the ways we might get involved in global warming activism. Certainly some of you have fertile imaginations and can think of new things to do. Global warming is serious stuff!
4) Promotions of the Occupy "spring offensive." We've got what, two weeks before the May 1st action?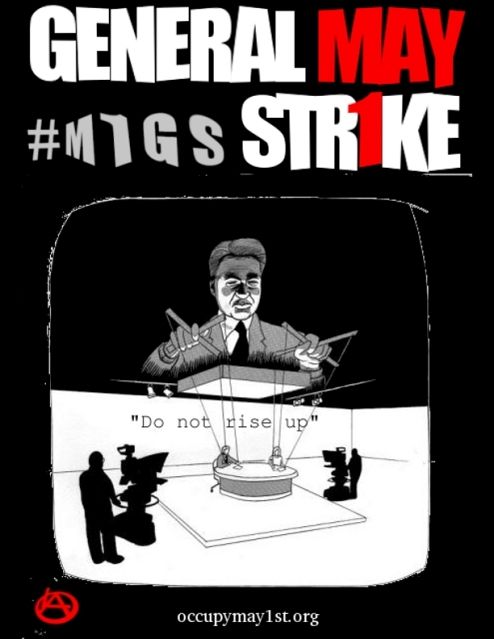 5) Discussions of capitalism in human terms. Like how are we all going to financial security if special interests own the government and if the trend of the past thirty years is one of a declining global growth rate?
6) Use the Web to start collectives and affinity groups. These are tough times. People ought to stick together. The model I had in mind for collectives was that of the art collective -- you need a lot of people who want to do the same thing and are willing to complement each other and to work together on an equal basis. A good definition of "affinity group" is at the Occupy Washington DC webpage. Like that.
7) Cover some more local races. We have how many Congressmembers again?
8) Discuss food politics. We put that stuff in our mouths y'know.
9) Discuss the good done in the world by feminism. Sure, we get it: the Republicans are performing anti-woman Kabuki theater this year. Can we expect anything better from the Democrats, some real change in the relations between men and women? You must be that real change.
So whaddaya say? Mitt Romney all day with a few other bad Republicans thrown in? Or something genuinely productive of a better world?
(h/t to Scott Wooledge for reading an earlier draft)
(h/t to Meteor Blades for giving the night owls a break)