Overnight News Digest, aka OND, is a community feature here at Daily Kos. Each editor selects news stories on a wide range of topics.
The OND community was founded by Magnifico.
Welcome to all, join us in the comment section to share a news articles and jump into the community chat.

Curtain falls on Dick Clark, but not on his legacy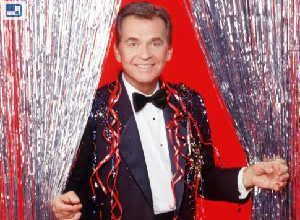 By Ann Oldenburg and Gary Levin

Bell-bottoms came and went and came back again.

But Dick Clark? He never left. With his toothpaste-ad smile and a microphone always ready, Clark was a fixture in our pop culture for decades.

Maybe you hear his name and think New Year's Eve stalwart, or American Bandstand host, or "the oldest living teenager," a nickname he picked up years ago, but Clark was much more than any of those single images.


Occupy movement turning to shareholder meetings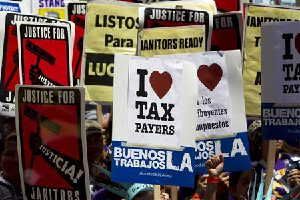 By Rick Rothacker

Looking to build on the Occupy Wall Street movement, activists say they're turning to corporate shareholder meetings this spring to vent their anger over economic disparity in the United States and to promote an assortment of other causes.

A group called 99% Power -- a reference to those not among the top 1 percent of earners -- says it plans actions at 36 shareholder meetings, with the first big push coming at Tuesday's Wells Fargo & Co gathering in San Francisco.

The protests could give another jolt to the 2012 annual meeting season, which has already featured a shareholder vote of no confidence in Citigroup Inc's executive compensation plan.


Pentagon Sought to Stop Paper From Using Photos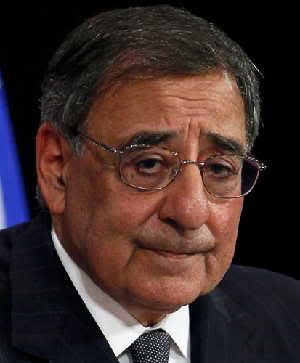 By BRIAN STELTER

The grisly photographs of American soldiers posing with the body parts of Afghan insurgents during a 2010 deployment in Afghanistan were the source of a dispute between The Los Angeles Times and the Pentagon lasting weeks.

Two of the 18 photographs given to the paper were published Wednesday by The Times over fierce objections by military officials who said that the photographs could incite violence. The officials had asked The Times not to publish any of the photographs, a fact that the defense secretary, Leon E. Panetta, reiterated on Wednesday as the images spread across the Internet.

"The reason for that is those kinds of photos are used by the enemy to incite violence, and lives have been lost as the result of the publication of similar photos," Mr. Panetta said at a news conference.


New EPA rules target pollution at fracking sites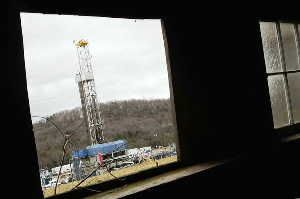 By Neela Banerjee

The U.S. Environmental Protection Agency issued regulations that for the first time will curtail air pollution from natural gas wells that use a controversial production technique known as hydraulic fracturing, or fracking.

The regulations will limit emissions of volatile organic compounds, which react with sunlight to create smog. The rules also will curb carcinogens and methane, the main component of natural gas and a potent contributor to climate change.

The rules are expected to affect about 11,000 new wells annually that undergo fracking and an additional 1,200 that are re-fracked to boost production. The rules go into effect in 60 days, but the EPA gave the industry a three-year transition period to install technology to capture methane.


Facebook CEO Zuckerberg made US$1 billion Instagram purchase on his own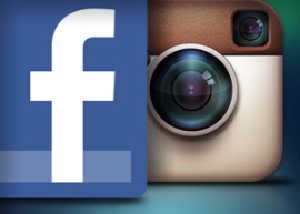 By Lance Whitney

Facebook shocked the tech community with its $1 billion acquisition of Instagram, but perhaps more shocking is the price the photo-sharing app's CEO originally wanted for his company: US$2 billion.

During three days of quiet negotiations, Facebook CEO Mark Zuckerberg halved Kevin Systrom's asking price--all without involving bankers or his own board of directors, according to a report in The Wall Street Journal (subscription required). In fact, Zuckerberg, who controls roughly 57 percent of the company's voting rights, had pretty much closed the deal with Instagram CEO Kevin Systrom before even informing the board of the acquisition.

The board "was told, not consulted" about the deal on April 8, the day before the rest of the world learned of the deal, one person familiar with the matter told the Journal.


Anticipating Space Shuttle's Arrival, Old Warplanes Ship Out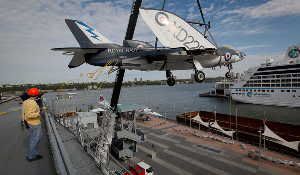 By PATRICK McGEEHAN

On the flight deck of the aircraft carrier Intrepid, sacrifices had to be made.

So, on Wednesday morning, three vintage warplanes were trussed up and hoisted over the port side of the ship for a barge ride up the Hudson River to a museum near Schenectady, N.Y. They had to go to make way for the new star attraction: Enterprise, the prototype for the space shuttles that is due to arrive in New York City next week.

Enterprise, which the federal government awarded last year to the Intrepid Sea, Air and Space Museum in Manhattan, is not scheduled to reach the ship for several weeks, but its move began commanding attention on Tuesday when the shuttle Discovery rode on top of a 747 jet from Florida to Dulles International Airport outside Washington.


Bizarre cosmic ray mystery deepens
By Charles Q. Choi

The mystery of the origin of the strongest cosmic rays has deepened as new clues into key suspects, the most powerful explosions in the universe, suggest they are likely not potential culprits, researchers say.

Cosmic rays are charged subatomic particles that streak to Earth from deep in outer space. A few rare cosmic rays are extraordinarily powerful, with energies up to 100 million times greater than any attained by human-made particle colliders, such as CERN's Large Hadron Collider. The sources of these cosmic rays are a mystery.

"Nature is capable of accelerating elementary particles to macroscopic energies," said study co-author Francis Halzen at the University of Wisconsin-Madison, principal investigator at the IceCube Neutrino Observatory, a massive telescope designed to find the tiny subatomic particles. "There are basically only two ideas on how she does this — in gravitationally driven particle flows near the supermassive black holes at the centers of active galaxies, and in the collapse of stars to a black hole, seen by astronomers as gamma-ray bursts."


Tennessee's Summitt changed game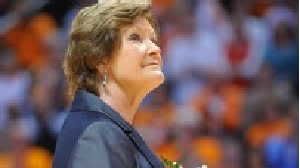 By Gene Wojciechowski

You can make the argument -- without apology or hesitation -- that Pat Summitt is the greatest college basketball coach of our time. At the very least, she's in the starting five.

And it's not because she won more games than any other Division I coach from A (Geno Auriemma) to K (Mike Krzyzewski) to W (John Wooden). Or that she has the same number of national championships as Krzyzewski and Adolph Rupp combined. Or that in the 31 years there's been an NCAA women's basketball tournament, her team has been in it every year -- and won eight times.

Greatness isn't measured simply by victories. It is measured by the depth and width of a coach's impact on the sport itself, on the players, on the university they represent. Find me another basketball coach who transformed and legitimized her sport more than Summitt. Find me another basketball coach whose legacy exceeds hers. I can wait.


King's Elephant Hunt is Disgrace to Humanity: Commentary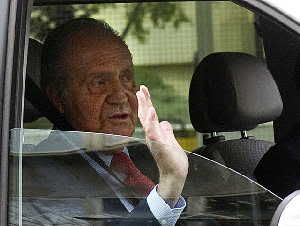 By Mike Di Paola

It's been a terrible week for King Juan Carlos of Spain and, more importantly, for elephants.

The 74-year-old potentate broke his hip trying to slaughter elephants on a hunt in Botswana.

News of his accident didn't play well back home, where high unemployment and bad loans darken Spain's economic future.

Unsurprisingly, the king soon apologized for not hanging around to render comfort to his anxious citizens and lament the rising deficit.


Why Iranian engineers attended North Korea's failed rocket launch
By Donald Kirk

A dozen representatives of the company that manufactures Iran's missiles and satellites had ringside seats at North Korea's failed rocket launch last week, according to South Korean media. Analysts see their presence as the latest evidence of the relationship between Iran and North Korea's cooperation on missile and nuclear programs.

"North Korea and Iran are in close cooperation about long-range missiles," says Baek Seung-joo, senior researcher at the Korea Institute for Defense Analyses. "There is the high possibility they sell nuclear technology to each other. At least their people exchange information."