Tree Climbers was born as a guttural outcry from victims and survivors of child sexual abuse (CSA) who demanded the focus be put squarely on the issue of CSA instead of famed football coaches, basketball coaches, and Hall of Fame writers.
Our goal is to keep the victims of child sexual abuse at the forefront of the conversation regardless of the main stream media's inability to do so.
As such, I will post news stories as I discover them - And while it saddens me to have to report stories such as these - it does show just how prevalent Pedophilia is in this world.
Excerpt from the Daily News (March 23, 2012):

DOZENS of vulnerable girls were bought and sold for sex by paedophiles running a modern-day slavery ring, police revealed yesterday.

Many of the 24 victims - some as young as 11 - were groomed, drugged and routinely raped over six years.

Council chiefs last night faced calls to set up an inquiry after it emerged that all of the girls involved were known to social services or had been in their care.

The shocking scale of abuse in the affluent university city of Oxford was revealed after police arrested 13 men on suspicion of a variety of offences, including causing the prostitution of females under the age of 18, trafficking and rape.
Link to more information
A You Tube video from the police in Oxford:
TREE Climbers mission is to support survivors of Child Sexual Abuse (CSA) and Child Sexual Exploitation (CSE) in their recovery, and empower them to use their voices to protect other children.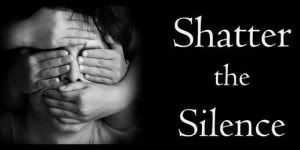 You can help us with that mission by making a donation to our cause.
3:50 PM PT: Oxford child sex trafficking probe widens as number of 'victims' doubles to 50 girls, some as young as 11
The number of alleged victims has increased from 24 to as many as 50 as more young girls come forward
A total of 13 men arrested after raids as part of Operation Bullfinch

Charges include trafficking, grooming, and rape of girls between the age of 11 and 16