I heard some pundit saying Dems should be hammering home this point.
It's astounding in its disparity. And far too many people still just don't get it.
Being the data geek that I am, I broke out the data 'tool kit' ...

first the income reports ...
Is this what class warfare would look like?
by Jay Bookman -- April 16, 2012

In 2010, total national income increased by some $288 billion. As economist Emmanuel Saez noted last month, that amounted to a growth in average real income per family of 2.3 percent.

Not bad, right? Welllllll….

Remember that joke about Bill Gates walking into a bar and raising the average net worth of bar patrons to $6 billion? That's what's happening here [...]

[Diarist Note: the blue bars is how many people; the red bars the Percentage change in income in 2010.]

[...]

Again, 93 percent of income growth went to 1 percent of the population; 99 percent of the population split the remaining 7 percent. [...]
Imagine a big pizza pie, sliced up into 10 pieces.
The wealthiest among us scarfed up 9+ of the pieces. Burp.
The one small slice that was left -- itself has to get sliced up "99-ways" for the rest of us.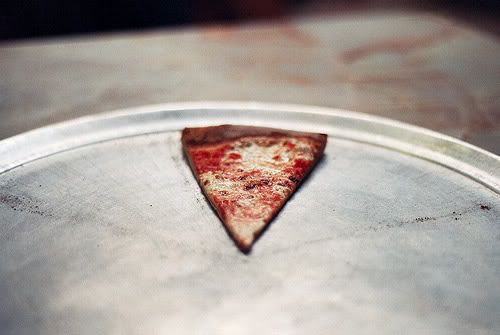 Bon appetite. I'm full.

Here's another report on that 93% stat ...

In 2010, 93 percent of income gains went to the top 1 percent
by Ezra Klein, washingtonpost.com -- 03/05/2012


larger image

[...] Timothy Noah summarizes:


In the first year of the recovery, 93 percent of all income gains went to the top 1 percent.

In other words, the very rich had a bad 2009, but an incredible 2010. Their share of national income bounced back to 19.77 percent. So inequality is marching upward once again. [...]
Here's are the some other pie charts I threw together. They focus on the first few data items in Ezra Kleins' big blue table: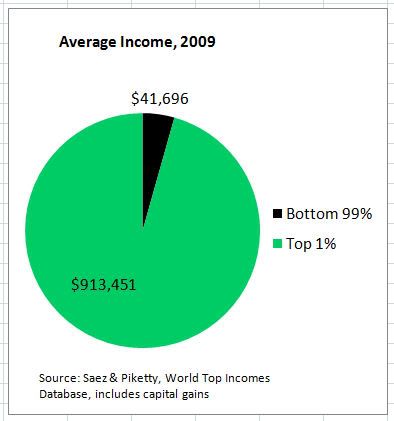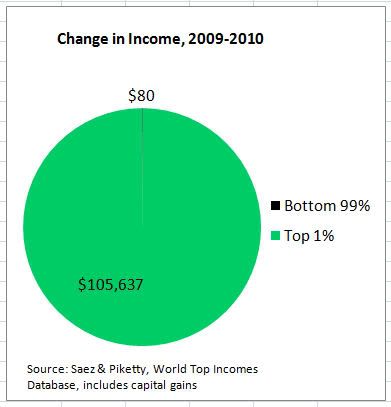 The 99% slice in that second chart is SOOO small you can barely see it. (that black sliver that says $80)

This is how Tax Cuts for the Rich "trickle-down" to the rest of us;
in a word -- They Don't!

Unless you call an extra $80 in 2010 some sort a windfall ...
And if you do, well you must be watching too much Fox so-called News,
... where every economic problem looks like some sort of "trickle-down" nail.