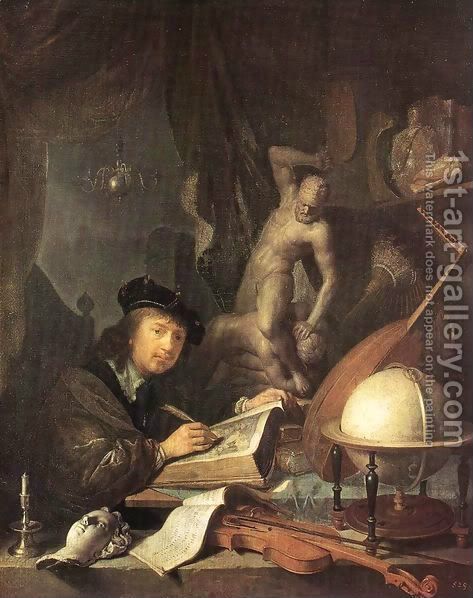 Words are, of course, the most powerful drug used by mankind.
Rudyard Kipling
Greetings Kossacks. For this Installment of Favorite authors - we turn to another Edwardian era Englishman, much praised, somewhat maligned but who wrote fabulously, got a Nobel prize, and had the amazing ability to write brilliantly in novels, short stories, children's stories, travelogues, and poetry. He was a newspaperman for awhile, and I would bet he wrote some interesting newspaper articles. In part because he had the material to do so.
I refer of course to Joseph Rudyard Kipling, the most eloquent articulator of the British empire and with it all that was good, and all that was patronizingly bad.
Let's 'ave a look, shall we?
Joseph Rudyard Kipling could well be described as a true child of Empire; He was born in Mumbai in British India and traveled extensively over many of the empire's component parts; he also lived for awhile in Vermont of all places and at least for several years was quite happy there. One of the things he did was write travel books detailing where he had been;obviously they are now a bit dated, but bear perusing as examples of how to describe a setting perfectly; brisk pacing, avoidance of cliche, drawing the logical but not necessarily the obvious conclusion.
Here is a bit of verse Kipling wrote about his birth:
Mother of Cities to me,
For I was born in her gate,
Between the palms and the sea,
Where the world-end steamers wait.
One could spend a lot of time and space decribing his novels such as Kim, Captains Courageous and The Jungle Book. One could write a lot about his verse; even T.S. Eliot, who was not exactly a lover of either jingles or empire offered qualified praise. After all, who has not been inspired, even secretly by If cliched though it might be now:
IF you can keep your head when all about you
Are losing theirs and blaming it on you,
If you can trust yourself when all men doubt you,
But make allowance for their doubting too;
If you can wait and not be tired by waiting,
Or being lied about, don't deal in lies,
Or being hated, don't give way to hating,
And yet don't look too good, nor talk too wise
etc. How many graduation cards has that verse spawned? And think about it, how easy it is to memorize, at least the first few lines. It sticks, which generally mean it was written exactly right. Perhaps you could even boil "The Fountainhead" down to those verses and save yourself a lot of time.
Nevertheless the example I would give of Kipling here - and the reason I am writing this on a very 21st century site such as DKos, which would regard Western imperialism as quaint at best. . .and some of our younger contributors might even need to have it explained to them, or at any rate have to look it up in wikipedia . . . is because of his short collection of tales that I read in elementary school and never forgot.
I refer of course to his 'Just So Stories'. (Get the pun of the title now?); a group of tales that explain in childlike terms how things as they are came to be. They are children's literature at its best, and I must admit I am starting to read them to my daughter now just for the pleasure of reading them again. In fact, they are very much fun to read aloud, almost more so then reading them to oneself, because of the cadence of the words.
Take the sound from "The Sing-Song of Old Man Kangaroo:
Not always was the kangaroo as now we do behold him, but a different animal with four short legs. He was grey and he was wooly and his pride was inordinate: he danced on an outcrop in the middle of Australia, and he went to the Little God Nqa.
He went to Nqa at six before breakfast, saying 'Make me different from all other animals by five this afternoon'
Up jumped Nqa from his seat in the sand-flat and shouted 'Go away'
He was grey and he was wooly and his pride was inordinate: he danced on a rock-ledge in the middle of Australia, and he went to the Middle God Nquing.
He went to Nquing at eight after breakfast, saying 'Make me different from all other animals; make me, also, wonderfully popular by five this afternoon'
Up jumped Nquing from his burrow in the spinifex and shouted 'Go away'
He was grey and he was wooly and his pride was inordinate: he danced on a sandback in the middle of Australia, and he went to the Big God Nquong.
He went to Nquong at ten before dinner-time, saying 'Make me different from all other animals; make me popular and wonderfuly run after by five this afternoon'
Up jumped Nquong from his bath in the salt-pan and shouted 'Yes I will'
Take my word for it, it is a
lot
of fun to read that to a child.
Or take what I read first, a story of how the elephant got his trunk, "The Elephant's Child":
In the High and Far-Off Times the Elephant, O Best Beloved, had no trunk. He had only a blackish, bulgy nose, as big as a boot, that he could wiggle about from side to side; but he couldn't pick things up with it. But there was one elephant - a new elephant - an elephant's child - who was full of 'satiable curtiosity, and that means he asked ever so many questions.
Therein follows what has to be one of the funniest short stories of all time, let alone one of the best children's short stories ever written. He gets spanked, you see, by all his relatives, who are various African wildlife, when he dares ask the question "What does the Crocodile have for dinner". In fact he gets spanked whenever he asks a whole bunch of the sort of questions that children ask all the time. So he goes on his own journey to find the answer to that question, to the 'Great grey-green greasy Limpopo river, all set about with fever trees' to find out. And the Crocodile bites his nose, and the elephants child tries to pull away and the nose gets stretched, and, well, the rest becomes clear. By the way, I was greatly pleased to find out later that there really is a Limpopo river (it is the border between Zimbabwe and South Africa) and is in fact infected with Crocodiles. I also think that as a child I really liked the ending in which Elephant's child, because of his new nose, now gets to be the one who does the spanking.
The other stories in the collection are written in the same droll tone and are all great and onomatopoeic in the same way. You can laugh at the way the Stickly-Prickly Hedgehog and the Slow-Solid Tortoise outwit the slow-witted Painted Jaguar who comes to eat them, eventually learning to both curl up and swim and becoming armadillos. You can itch right along with the ill-mannered Rhinoceros, who gets his comeuppance after stealing a Parsee-man's cake, and as a consequence gets itchy crumbs forever placed in his hide. Any cat lover will absolutely recognize the attitude of the average cat, particularly to dogs, babies, and husbands in the household in "The Cat that Walked Alone". There is a funny type of Oriental creation-myth in "the Crab that Played with the Sea". And, if you can get beyond some very typical Edwardian era benign-colonial racism - and particularly if you interpret it in the context of more enlightened 21st century looking at the nineteenth, sort of like Huck Finn - there is "How the Leopard got his Spots", o best beloved. And one-two-three-Where's-Your-Breakfast.
Now obviously these are fables and not even children believe them literally, at least not when they get old enough to really understand the stories. But that isn't where their truth lies. Aside from the droll perfectly cadenced writing, I think they reveal a real truth about how people are: We make sense of the world by stories. We use narrative all the time; this can be both good or bad, based on how true those stories are (see the narrative that President Obama is a Kenyan socialist who somehow usurped the Presidency). This is a basic human trait not peculiar to children, or even the childish. It is why the best told stories stay with us. It is thus very cute to see a neolithic girl play about with her daddy and cause a bit of fuss when she draws a picture that doesn't come out quite right to a foreign tribesman who cannot speak the language of the tribe, and so later on is inspired to create the first alphabet. And, by the way, as the father of a rather willful daughter I can absolutely attest to the fact that they would much rather draw pictures and play about with their daddies as opposed to concentrating on their lessons.
Which gets me to the point where I have to close with a down note here, one that will just give enough of a poignancy to these droll little tales - and maybe explain a bit of why they are as powerful as they are - by noting that Kipling's daughter, Josephine, for whom these tales were started as bedtime stories the author made up, maybe, died of pneumonia before these tales came out. So in the end, O best beloved, they are his elegy to his daughter, the one who probably asked,'Daddy, why does the elephant have such a long trunk?'
Or, to put it in verse:

I KEEP six honest serving-men
(They taught me all I knew);
Their names are What and Why and When
And How and Where and Who.
I send them over land and sea,
I send them east and west;
But after they have worked for me,
I give them all a rest.

I let them rest from nine till five,
For I am busy then,
As well as breakfast, lunch, and tea,
For they are hungry men.
But different folk have different views;
I know a person small—
She keeps ten million serving-men,
Who get no rest at all!

She sends'em abroad on her own affairs,
From the second she opens her eyes—
One million Hows, two million Wheres,
And seven million Whys!