BIG.
Maybe. No…it's BIG.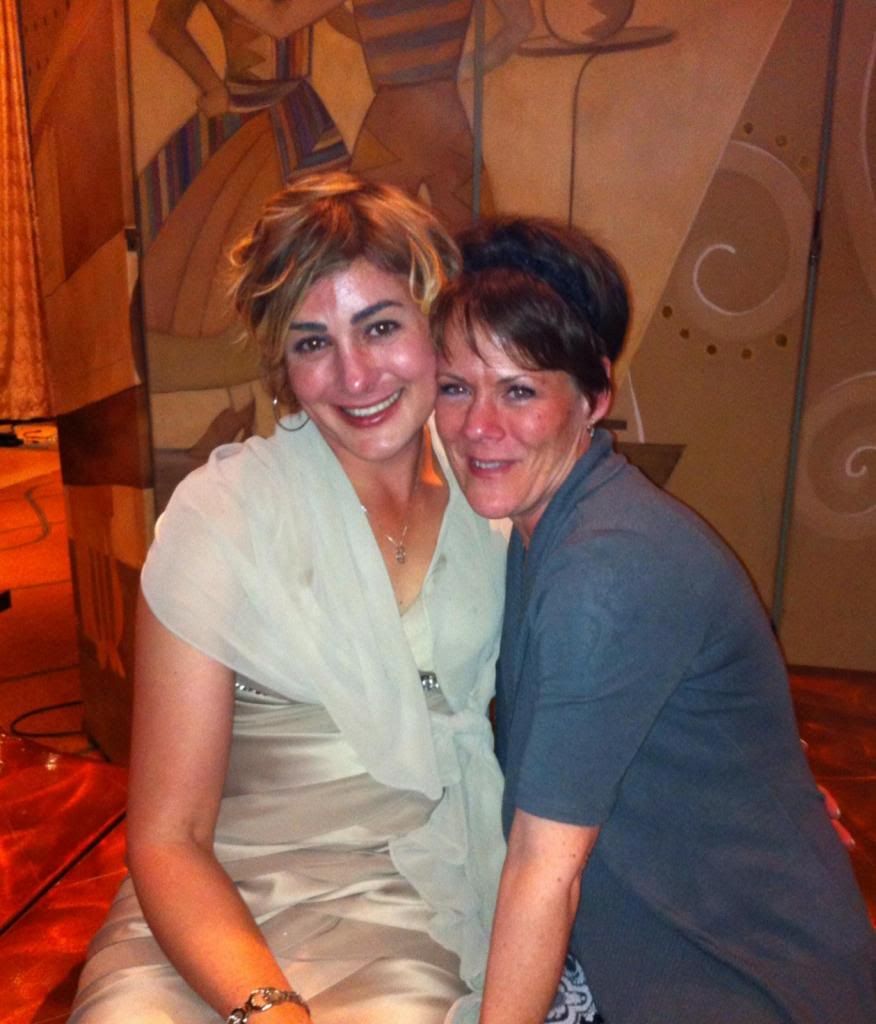 The Equal Employment Opportunity Commission (EEOC) has ruled that transpeople are protected by Title VII of the Civil Rights Act of 1964. That ruling was issued on April 20 but was not revealed until yesterday's decision in the case of Mia Macy, who claimed she was denied employment by the Bureau of Alcohol, Tobacco, Firearms and Explosives (ATF) after the agency learned of her transition.
The EEOC opinion was issued without objection by the 5-member bipartisan commission. It will apply to all EEOC enforcement and litigation including all 53 field offices and be binding on all federal agencies and departments.

[T]he Commission hereby clarifies that claims of discrimination based on transgender status, also referred to as claims of discrimination based on gender identity, are cognizable under Title VII's sex discrimination prohibition ….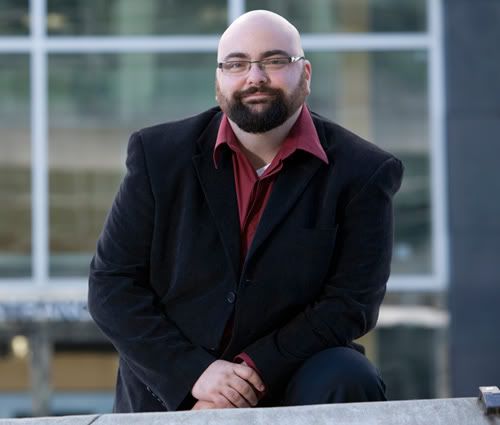 Masen Davis, head of the Transgender Law Center (TLC), says the decision is a ''big leap forward.'' TLC advocates, who brought Macy's case, note that after today's ruling transgender people who feel they have faced employment discrimination can go into any of those 53 offices and the EEOC will consider their claims. What's more, the EEOC could take action itself to sue the employer for discrimination.
Given the incredibly high rate of employment discrimination facing transgender people, this is incredibly significant for us. Data from the National Center for Transgender Equality and National Gay and Lesbian Task Force found that 78 percent of transgender Americans say they've experienced workplace discrimination at some point in time. Given that transgender people do not have employment protections in the vast majority of states, this creates a whole new fabric of legal support for our community.

--Masen Davis, Transgender Law Center
Mia Macy went through a background check for a job as a ballistics technician with ATF, having applied when she was living as a male.
Within three days after my background [check] was completed and they alerted the lab that Mia would be coming to work, I was notified that the position was no longer available — even though I was certified and trained for the job.

--Mia Macy
Then they hired someone else for the position.
We hear from 1,500 people a year who are experiencing discrimination, and our attorneys work every day to help out everyone who calls and make sure they have the legal information and support they need to be successful. Sometimes we hear from people who have suffered such egregious discrimination that we have to put every resource into righting a wrong. And, in this case, we heard from Mia Macy, who was so clearly discriminated against — somebody who had been so clearly qualified for a job that she had every right ... and we had every responsibility to bring this case forward.

--Masen Davis
ATF claimed that Title VII protection was not available to Macy because it did not apply to transgender employees. TLC appealed to the EEOC last December, asking for a clarification of the law.
Historically we have not done so well. Back in 1974 Ramona Holloway was fired by the accounting firm Arthur Anderson and Company after informing her employer that she was taking hormones and intended to transition. She brought suit. The Ninth Circuit noted that an official at the company told Holloway she would be happier in a job someplace where nobody knew her transgender status. After she asked that her name be changed in company records, she was fired.
The Ninth Circuit looked at Title VII and the amendments to it generated during the passage of the Equal Opportunity Act of 1972, and the court decided that "the provisions were intended to place women on an equal footing with men", reasoning that Congress had no intent to apply it to anything but "traditional notions of 'sex'".
In 1989 Price Waterhouse v Hopkins changed the playing field. Ann Hopkins sued for sex discrimination because she was not offered a partnership with the firm. She had been told her chances for attaining partner status would be improved if she "[w]ould 'walk more femininely, talk more femininely, dress more femininely, wear make-up, have her hair styled, and wear jewelry.'"

Describing Title VII, the court noted the words in the statute prohibiting sex discrimination and concluded, ''We take these words to mean that gender must be irrelevant to employment decisions.''
In
Oncale v Sundowner Offshore Services, Inc
, SCOTUS changed the playing field again. Oncale was a man subjected to sex abuse by his peer crew members on an oil platform in the Gulf of Mexico, having been "physically assaulted … in a sexual manner" and threatened with rape. Justice Scalia noted that male-on-male sexual harassment was assuredly not the concern of Congress when passing Title VII, but "statutory prohibitions often go beyond the principal evil to cover reasonably comparable evils, and it is ultimately the provisions of our laws rather than the principal concerns of our legislators by which we are governed."
The reasoning in Holloway had now been completely undermined. The US Court of Appeals for the Sixth Circuit in 2004 heard the case of Jimmie Smith (Smith v Salem, OH) who was a lieutenant in the fire department suspended in retaliation for hiring a lawyer after officials learned of his plans to transition.

[D]iscrimination against a plaintiff who is a transsexual — and therefore fails to act and/or identify with his or her gender — is no different from the discrimination directed against Ann Hopkins in Price Waterhouse, who, in sex-stereotypical terms, did not act like a woman.
Schroer v Billington (Library of Congress)
relied on Hopkins in 2008 to decide that discriminating against someone for changing genders is sex discrimination.
Then this past December the 11th Circuit decided that Vandiver Elizabeth Glenn (Glenn v Bumbry) was discriminated against after being fired because her boss felt her transition was "unnatural".

Applying other courts' Title VII analysis to Glenn's claim brought under the 14th Amendment's Equal Protection Clause, the three-judge panel held, ''We conclude that a government agent violates the Equal Protection Clause's prohibition of sex-based discrimination when he or she fires a transgender or transsexual employee because of his or her gender non-conformity.''
About two months before Glenn was decided, the EEOC sought to file an amicus curiae brief in
Pacheco v Freedom Buick GMC Truck
in Texas. Alex Pacheco was fired from her job as receptionist shortly after beginning hormones and disclosing her wish to present as a female at work.
The brief contained the following:

In Price Waterhouse, the Supreme Court recognized that Title VII's prohibition of discrimination 'because of … sex' means 'that gender must be irrelevant to employment decisions.''' It went on to note the ''discrimination based on a failure to conform to stereotypical gender norms'' is thus prohibited and concluding that ''if an employer were to take an adverse employment action because an employee's gender identity is not consistent with the employee's biological sex, the employer would be discriminating 'because of … sex.
In Pacheco, the trial judge denied the EEOC request as moot after he denied the employer's motion for summary judgment. The parties then reached an out-of-court settlement.
So it was not until Macy that the EEOC had the opportunity to speak out:

When an employer discriminates against someone because the person is transgender, the employer has engaged in disparate treatment related to the sex of the victim. This is true regardless of whether an employer discriminates against an employee because the individual has expressed his or her gender in a non-stereotypical fashion, because the employer is uncomfortable with the fact that the person has transitioned or is in the process of transitioning from one gender to another, or because the employer simply does not like that the person is identifying as a transgender person.
The parties in the case now have 30 days to ask the EEOC to reconsider its opinion.
This is huge. This is a real sea change.

'To have just a clear, definitive EEOC ruling that Title VII protects transgender people gives us so much more certainty and security and solid, reliable legal protection. For decades now, advocates and scholars both have been saying Title VII should be applied to protect transgender people. And now, to have the EEOC confirm that, 'Yes ... Title VII should and does protect transgender people when they're discriminated against because they've changed their sex or intend to change their sex or because they're gender nonconforming. That is sex discrimination.' That is really an important capstone.

--Shannon Minter, National Center for Lesbian Rights
…big leap forward in the journey to equality. 'It is the game-changer, asserting that transgender people can bring claims at EEOC offices across the country.

--Masen Davis
The decision sends Macy's case back to the ATF Office of Equal Opportunity for resolution.
It sends a really strong message to all employers and I think will have a dramatic impact on business culture. This has such a strong legitimating impact in many different arenas.

--Minter
Both Davis and Minter say that this does not reduce the need for ENDA because it has no impact on sexual-orientation discrimination and many transpeople will still be mistreated in the workplace because people think trans means gay.
And it is always possibly, though not likely, that some SCOTUS ruling culd overturn the EEOC decision.
Discrimination against transgender people in the workplace remains at unacceptably high levels, but we're hopeful that with a positive ruling from the EEOC, transgender people across the country will now know that they are in fact protected by federal law if they're denied a job or fired just because of who they are. And that's a really big deal.
Last word:
As a veteran and a police officer, I've worked my whole career to uphold the values of fairness and equality. Although the discrimination I experienced was painful both personally and financially, and led to the loss of my family's home to foreclosure, I'm proud to be a part of this groundbreaking decision confirming that our nation's employment discrimination laws protect all Americans, including transgender people. I'm grateful for the help of Transgender Law Center, which believed in me from the start and helped guide me through this process. No one should be denied a job just for being who they are.

--Mia Macy