I was at the Obama event today at Ohio State's Schottenstein Arena where he kicked off his 2012 campaign. The theme was "Forward," referring in part to Republican efforts to turn the clock back on everything from from women's reproductive rights, health care, taxes, etc. I like it--also ties in with progressive.
About 20,000 people were in the arena to cheer him on and get fired up themselves to volunteer.
Line for volunteers: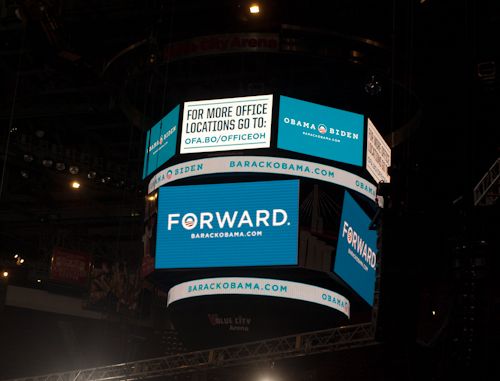 OSU Prep Band:
Columbus mayor Mike Coleman:
O-H-I-O:
"Hair!" fan:
"Four more years!"
Former Ohio Governor Ted Strickland: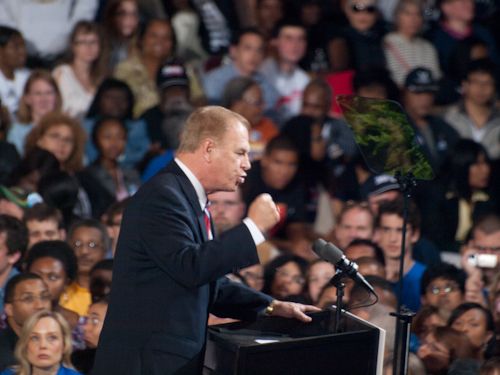 Senator Sherrod Brown: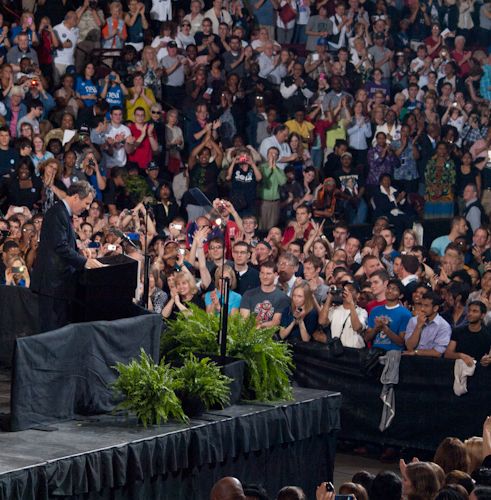 Social media:
Forward!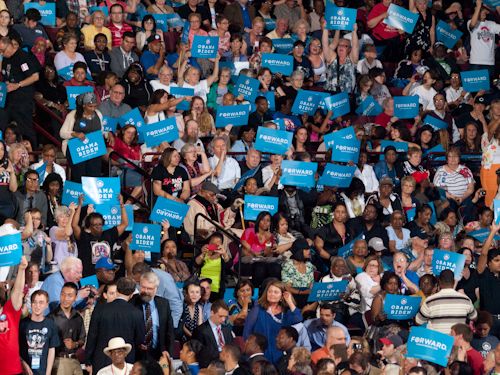 Ted Strickland, John Glenn and Frances Strickland:
FLOTUS in the house!
Much of her speech had a serious tone.
Enter POTUS!
Fired up!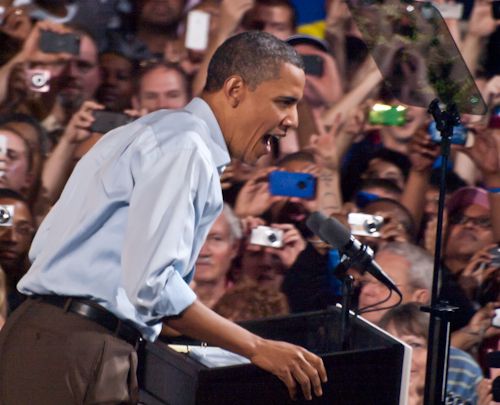 "Four more years!"